- Advertisement -
Blogging as we all know is a way of sharing our thoughts and knowledge in the form of words. Blogging resulted in a huge change in how people look for information. Earlier people only termed it as a weblog but now answers of almost all questions are available on the web due to many bloggers running blogs on different niches. 
Blogging is though not restricted to only writing as we can embed videos, add images, gifs in our post to make it look more attractive and interesting to read. 
Literally, as the internet evolved, ways to earn online was also revealed to the people. There are also many new ways to generate income, from reseller hosting to designing apps. The opportunities are endless. Making money through blogging is perhaps one of the most popular ways on the internet. There are a hell lot of ways to earn through blogging if a blog receives a good amount of traffic. 
Many people at present took blogging as a full-time career because we know it's profitable and at the same time has the potential to make an unlimited amount of money. With the proper skill set, one can really go big in this field.
Below mentioned are some proven ways to make money from blogging. 
1. Google Adsense
Google Adsense is one of the oldest ways to make money from blogging. As it is a product of Google, so it's trusted by most of the bloggers and at the same time very dependable source of income. The first step is to apply for Google AdSense and after getting approval, we can place advertisements on our blog and earn on per click basis. 
Now many may find it a bit tough for getting Google Adsense approval but following some important steps can make your work easy. 
To get approved, it is always recommended to go with a purchased domain. For example (https://mrwebcapitalist.com) is good to go domain instead of (https://mrwebcapitalist.wordpress.com). Also adding some good pages before applying for Google Adsense is important. Pages like About, Contact us, Privacy policy, Disclaimer, Terms and Conditions etc are important to have. 
A clean blog with no adult content gets approval a bit faster. Besides these factors, another important thing is Quality and original content. We may be smart but Google is way smarter than us and can easily find out any scrapped content.
Another thing people keep worrying about is whether they are receiving a good amount of traffic. The visitor is never an issue. Any person can apply for google AdSense if he/she has a minimum amount of traffic.
Adsense is one of the most trusted proven ways to make money from blogging. 
2. Affiliate Marketing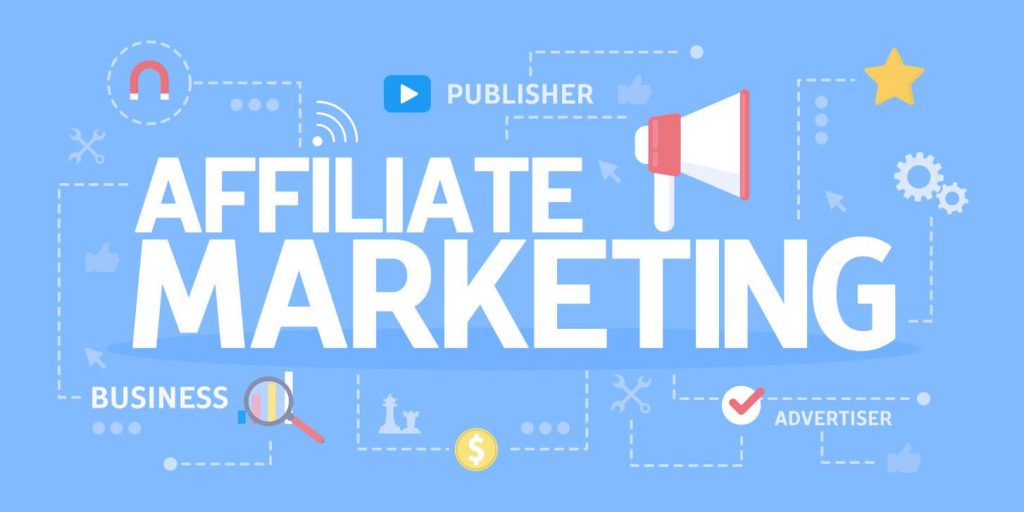 Affiliate Marketing is one of the biggest sources of earning for any blogger. While blogging, we just need to place the affiliate link in our blog post in order to sell an item. Well in the present time, just placing links is not enough. Writing a dedicated post for that particular product increases the chances of sales to a great extent. 
Firstly, similar to blogging, finding a niche here too is very important. It is not a good idea making a multi-niche blog as it only works in the case of stores. Amazon affiliates is one of the popular platforms for promoting products. There are other platforms too such as promoting hosting services, etc.
One just has to sign up i.e for Amazon affiliate, one has to sign up to the amazon affiliate program and after approval, you are ready to go.
The effective way to promote affiliate products through blogging is SEO. With proper SEO techniques, one can rank any blog on the 1st page of Google and thus get a lot of sales in this process.
3. Promote Blogs
Blogging indeed builds authority and helps in the visibility of your blog. People often look to promote their blogs in order to increase their authority. 
If you run a blog well and have a good DA and PA with a good amount of traffic, then people will be more interested in promoting their blog posts on your website. 
Promoting thus provides a boost to the post and increase traffic and at the same time is very beneficial in terms of SEO.
One can easily charge as per their wish for promoting other's blogs.
It is one of the proven ways to make money from blogging.
4. Guest Post
In the case of blogging it is very important to build authority. A website with a high DA PA and good traffic, people would love to go for guest posts. 
Guest posts usually result in an instant exposure to the blogs and help to gain a targeted audience. At the same time, it does help to build brand awareness. Guest posts result in building positive side of SEO and also help to gain a do-follow backlink which helps to boost Google ranking. 
The blog with good authority and traffic can be monetized for guest posts and also charge accordingly as per your wish.
5. Sell Ebooks
Ebooks, electronic books are created for providing information in a digital form. Selling ebooks through blogging is one of the profitable ways to make money as you can easily do the promotion work with ease. 
Having a proper skill set and experience in a particular niche can really help to write an ebook which readers can easily connect to.
Ebooks are generally not very long in size. A minimum length with all the valuable information has the same value similar to huge books. 
Another advantage of an ebook is that it is comparatively cheap and people can easily have access to it without the burden of carrying loads. 
Ebooks are a good way to make passive income and selling ebooks through blogging can really give a boost to your income. 
6. Email Marketing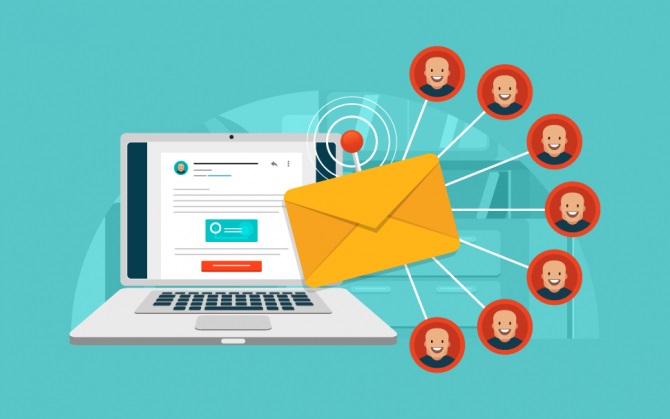 Email Marketing, one of the powerful and proven ways to make money from blogging. The job here is to make a good email list and you are near to doing something great. 
Email marketing can be termed as sending commercial emails to the readers or customers who subscribe to your blog. The next step is to send promotional emails because chances of sales are very high when promotions are sent through mails. 
At present, many tools and plugins are available which can be added to your blogs to collect the emails. Email Marketing is one of the low investment techniques to drive traffic.
7. Selling Online Courses
In this era of learning, people are hungry for more knowledge. If you specialized in any particular topic than a blog is a superb platform to bring out the leadership skills. Running a blog and selling online courses side by side can help earn a lot of profit. 
Online courses act as a boon for those people who are interested in self-learning. You should add your personal experience and follow the steps for creating an excellent online course. This can help people connect and at the same time increase sales.
8. Start an e-commerce site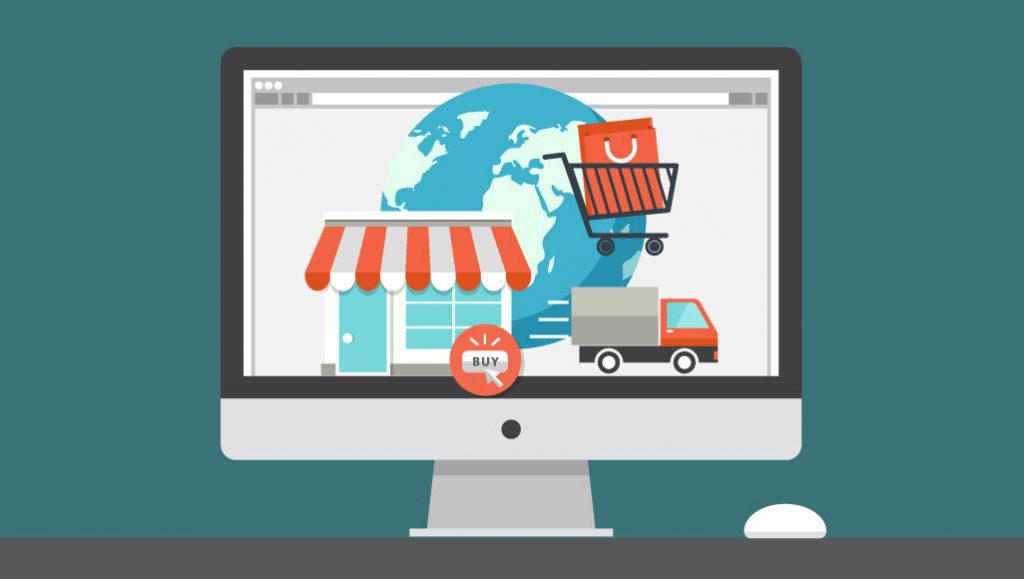 Blogging is not only restricted to providing information, in fact, but it's also much more than that. There are lots of eCommerce sites present at the moment which are running exceptionally well. Major research here too is the keyword research and also learning the behavior of your audience. 
Initially starting with those products which are liked by the visitors can be very profitable and thus can be expanded anytime. If you don't know how to start an e-commerce website you can read detail guide for better understand. 
9. Sell Photos 
For a photographer, blogging is a cool destination to showcase the talent and get money along with fame in return. Photos of various categories such as travel photography, animal photography, nature photography, model photography are among the trends. 
At the initial stage, one can post photos free of cost that can be downloaded by others. People are in search of non-copyright high-quality photos and you can easily provide them through your blog i.e. canva.com.
10. Website Flipping
Website flipping means selling a well-established blog after creating and driving a certain amount of traffic to it. 
One can create a blog with good keyword research and add value to it. Working efficiently for 9-12 months on any blog can surely help to establish it and later can easily be put to sale.
A blog with a good amount of traffic has a lot of value and so you can sell it at an excellent price on Flippa or other platforms.
11. Selling Services
Selling services is not only popular but also among the fast-growing of proven ways to make money from blogging. Services such as content writing, photo editing, video editing, music-making, voiceover, etc are among the popular services provided in present times. 
Content writing has great potential for earning money with different freelance sites. These days companies needs people who could create quality and unique content for their websites.
You can signup on Fiverr, Upwork and take content writing projects.
So selling services through blogging can really turn out to be a profitable venture. 
12. Sponsor Brands
After being around in the blogging field for a while and having built an authority, you can approach brands for promotions on your blog. Along with authority, the important factor here is blog traffic. As we know, a blog or site is of no use if doesn't receive any traffic. 
So building a good amount of audience always results in a profitable manner. In such cases, many brands tend to approach for promotion on your blog. 
In the beginning, one can start with the promotion of smaller brands. Small brands sometimes tend to offer more as they have a thirst to grow on the market soon. Then later after acquiring some experience one an easily switch to bigger brands.
13. Consulting Services
Consulting services are also one of the high demand jobs in any given niche. People do need guidance on the career they are pursuing. Sometimes people are in chaos and not in a situation to concentrate well on their work, and that is the time when they seek out for consultants.
You can easily place advertisements for the consulting services that you will be providing and can easily get clients in less time. You can provide consulting through skype or any other video calling services. Charges are usually on per minutes basis. 
14. Sell Merchandise
Selling your own merchandise like designs or product can be a really profitable business and help you earn an extra income from your blog. You can sell your own merchandise such as self-printed T-shirts, coffee mugs, cups, etc.
One can also go with selling handmade goods and place them on your blog. 
15. Product Reviews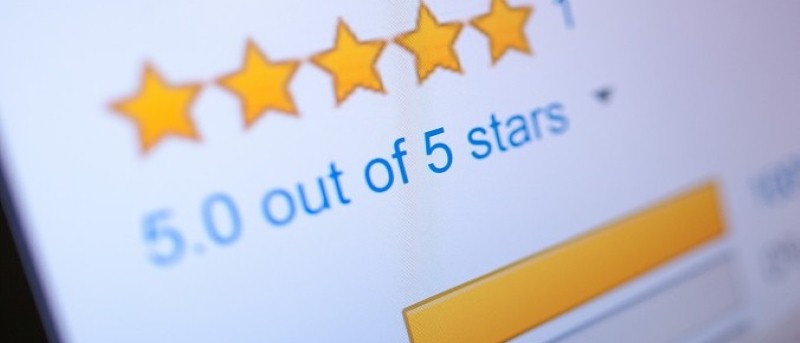 Product Reviews also among popular proven ways to make money from blogging. People often found confused before purchasing any products. In such cases, they look up to google for information for that particular product. 
If going with the trend and keep updating on newly released products or services, then it's for sure that the blog would receive a good amount of traffic which will result in added profit for that particular blog. 
16. Hosting Webinars
There are many established business people or successful entrepreneurs who keep regularly hosting webinars. These people often look for blogs which have a good amount of visitors so that they can take their webinars to the maximum number of people possible.
One can easily approach such people and host webinars generating a good income.
17. Giveaways and contests
Most of us love gifts, isn't it? In order to gain an added amount of visitors, one can organize a giveaway or a contest to keep them attracted.
Contest such as simple online games or quiz is good to go here. Whereas giveaways such as software, themes, plugins are great and people love it anyway.
Conclusion
Thus above mentioned are some of the Proven ways to make money from blogging. Blogging is really an interesting field with lots of opportunities to earn. 
With proper research, one can really find out the particular way which would work for them in earning and living a life of their choice. If done with a proper mindset and right skills blogging can be really helpful.
- Advertisement -