- Advertisement -
There are popular affiliate programs like Amazon Associates, which are great if you have huge traffic to your website. Other than that, they're not so good as the commissions are rather small (ranges from 1% to 10%, 4% on average).
Why sell more, when you can sell less and get paid more?
High-paying affiliates programs have higher commissions, recurring fees, and longer cookie rates.
For high-paying affiliate programs commissions with 30% or more are common.
It may seem obvious that you should promote these, but people tend to choose easier options like Amazon because they have much more product variety.
Unless you're selling everything on your website, you'll probably choose a niche.
So why choose a niche that pays you 4% if you can promote a niche that pays you 40% or more?
Here are 26+ of the highest paying online marketing affiliate programs of 2021 that I suggest.
---
Highest Paying Affiliate Programs
---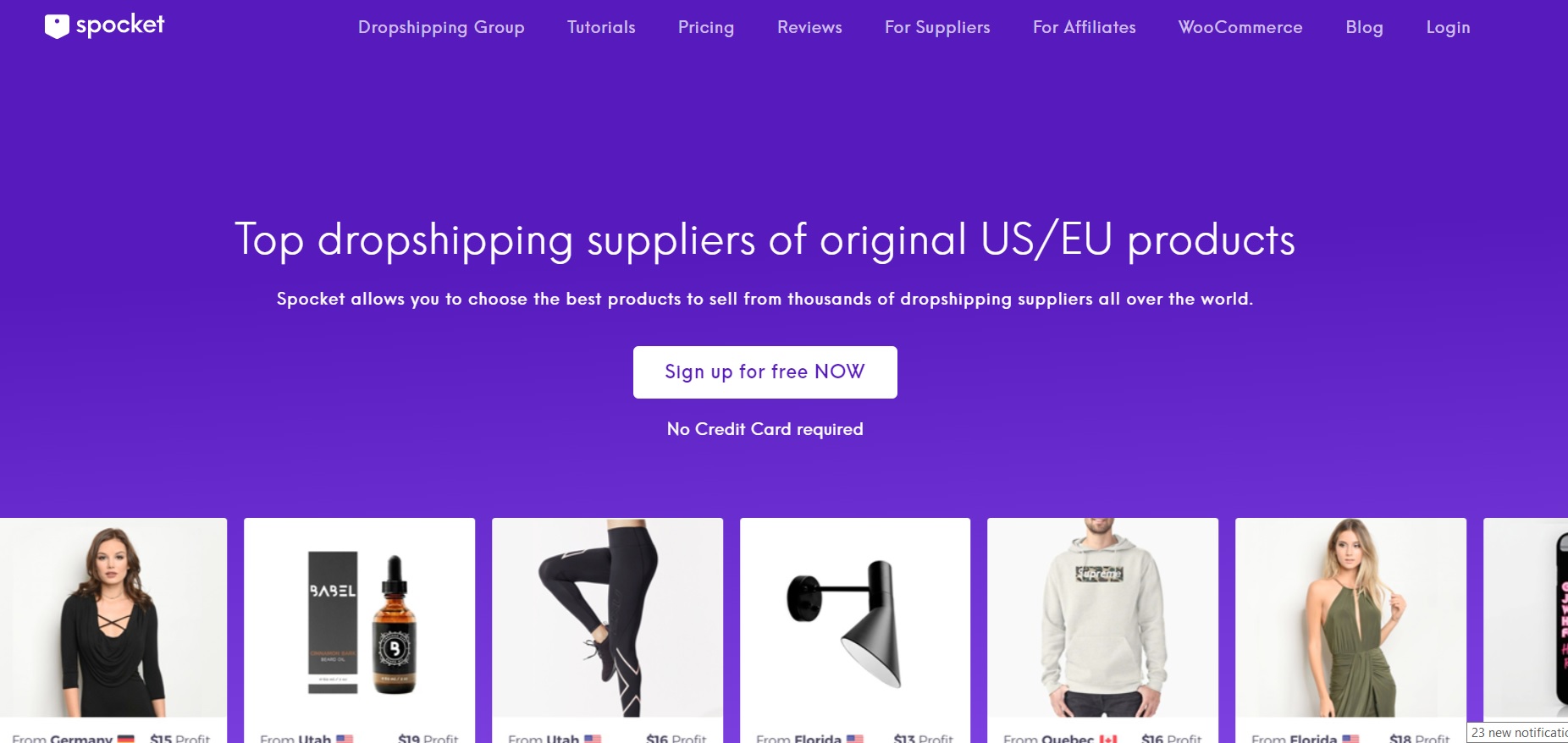 Spocket
 is the leading and largest dropshipping marketplace for US and EU products with over 30,000 active merchants.
Spocket affiliate program
 offers a high commission of up to to $450 per subscriber, 20-30% commission recurring for 15 months using PartnerStack.
Full reporting, easy-to-use interface and automated payouts via Stripe or PayPal by request.
---

Snov.io is an outreach automation platform that provides a set of tools for sales and marketing. Besides, they've recently released an affiliate program that lets you earn money for sharing a referral link with friends and colleagues. Everything is very simple and their affiliate program is open to everyone: you can earn about $4,000 in a year for 10 referrals.
Advantages:
25% commissions
The commissions are not that high but still, it's average and thanks to your referrals, you have an opportunity to receive a tidy sum.
No limits on the number of referrals
You are not limited to the number of referrals, and this gives you an opportunity to receive passive income.
No cashout limit
The consequence of the previous point is unlimited payment. Everything depends on you: the more referrals you have, the money you will earn.
Disadvantages:
Upon registration only
So if a referral already has an account with Snov.io and follows your link, you will not receive any commissions.
12 payments limit
An affiliate will receive 25% commissions for up to 12 payments if a referral pays monthly. There will be only one payment to an affiliate if a referral pays yearly.
---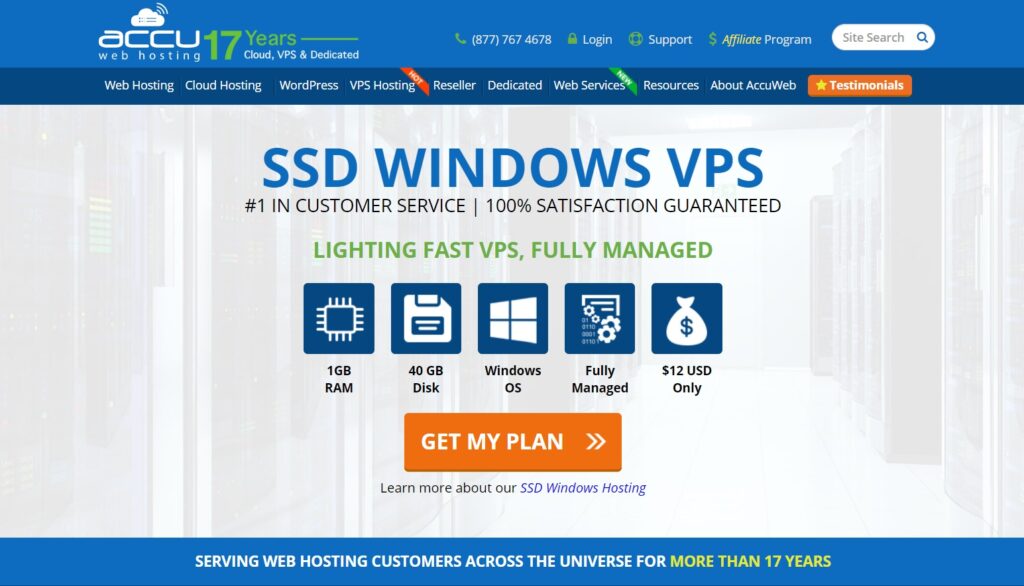 AccuWeb Hosting is a hosting services provider. 
AccuWeb Hosting affiliate program is the combination of Pay per click (PPC) + Pay per sale (PPS). They provide you commission for every visitor you bring to their website. You will be earning commission for every sale plus every visitor you send to them.
AccuWeb Hosting affiliate program pays from $25 up to $200 per sign-up to the affiliates based on the chosen service. The minimum payment threshold is $200 and the cookie duration is 90 days. 
---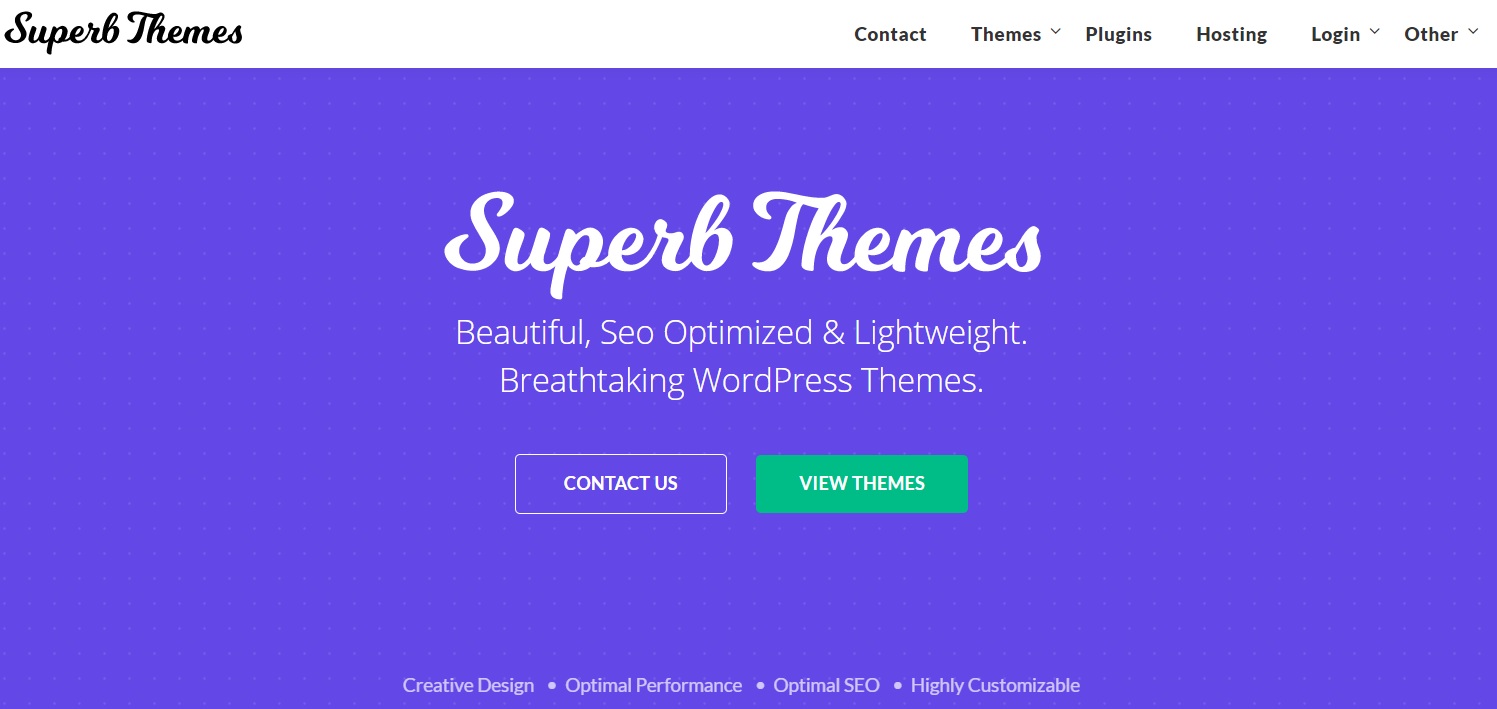 Superb Themes is the creator of many WordPress themes and plugins. They offer free and premium themes as well as plugins. The themes that can be found in the store are focused on SEO optimization, page speed, and responsiveness.
Premium themes start from $29 per theme, and lifetime access to all of the themes cost $199.
Super Themes affiliate program pays 40% to 60% affiliate commissions to the affiliates. The minimum payment threshold is $50 and the cookie duration is 30 days. 
---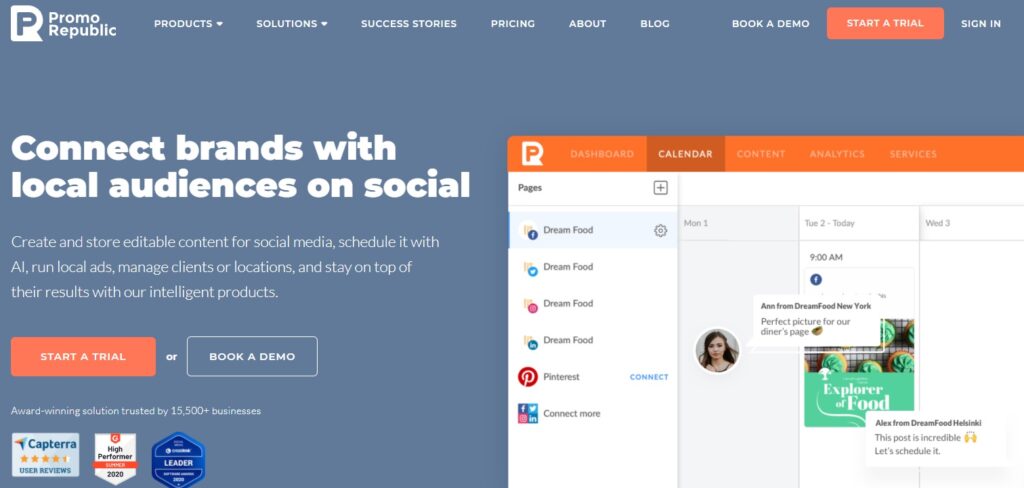 PromoRepublic is the only social media marketing platform with 100,000 post ideas for major types of Small Businesses and marketing campaigns one might need. Users can easily customize templates or create visuals from scratch with a built-in Graphics Editor. After creating great and super-relevant visual content one can easily plan, publish, and schedule content for Facebook, Instagram, Twitter, Pinterest, Linkedin and more.
PromoRepublic partner program pays up to 30% affiliate commissions per sale to the affiliates with a 120-day cookie duration. 
---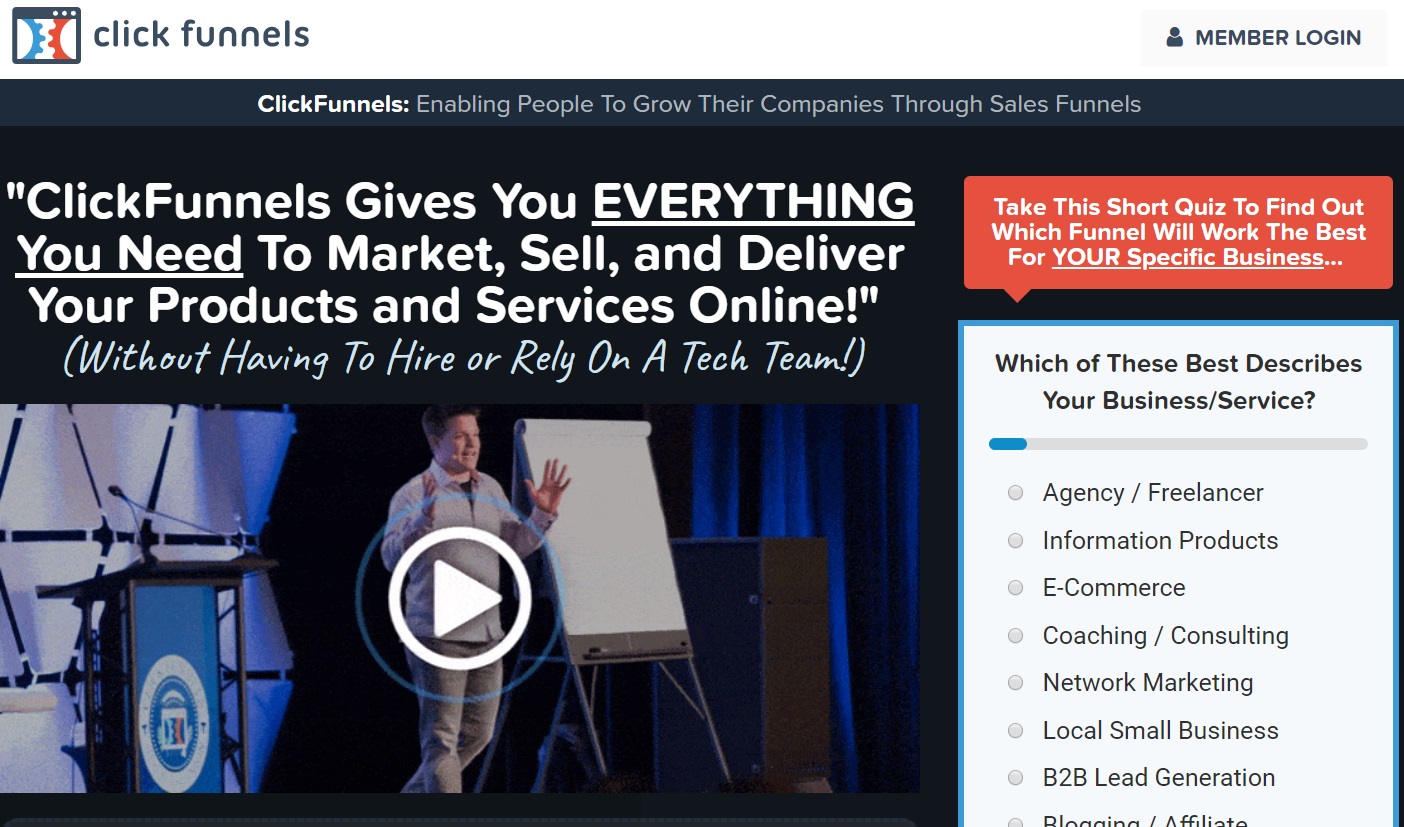 ClickFunnels is one of the best landing page builders on the web.
The ClickFunnels Affiliate Program pays 40% recurring commissions on all sales.
On a starter plan that equates to $38.80 every month, per customer, for life!
---
3dcart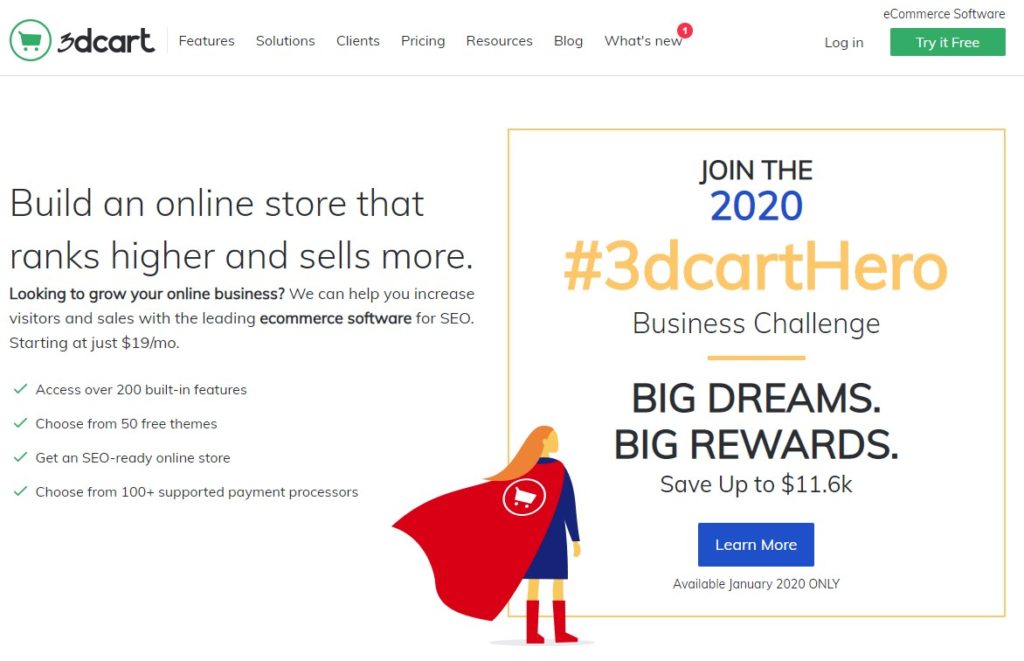 3dcart is the most search engine friendly eCommerce website builder on the eCommerce marketplace. Every part of your site is pre-optimized for SEO to increase your rankings and drive more customers to your store, maximizing your ROI.
The 3dcart Affiliate Program pays a staggering 300% commission for every new customer. This applies to all of their plans from $19 to $999 per month.
Another cool thing is that they have 120-days cookies duration.
---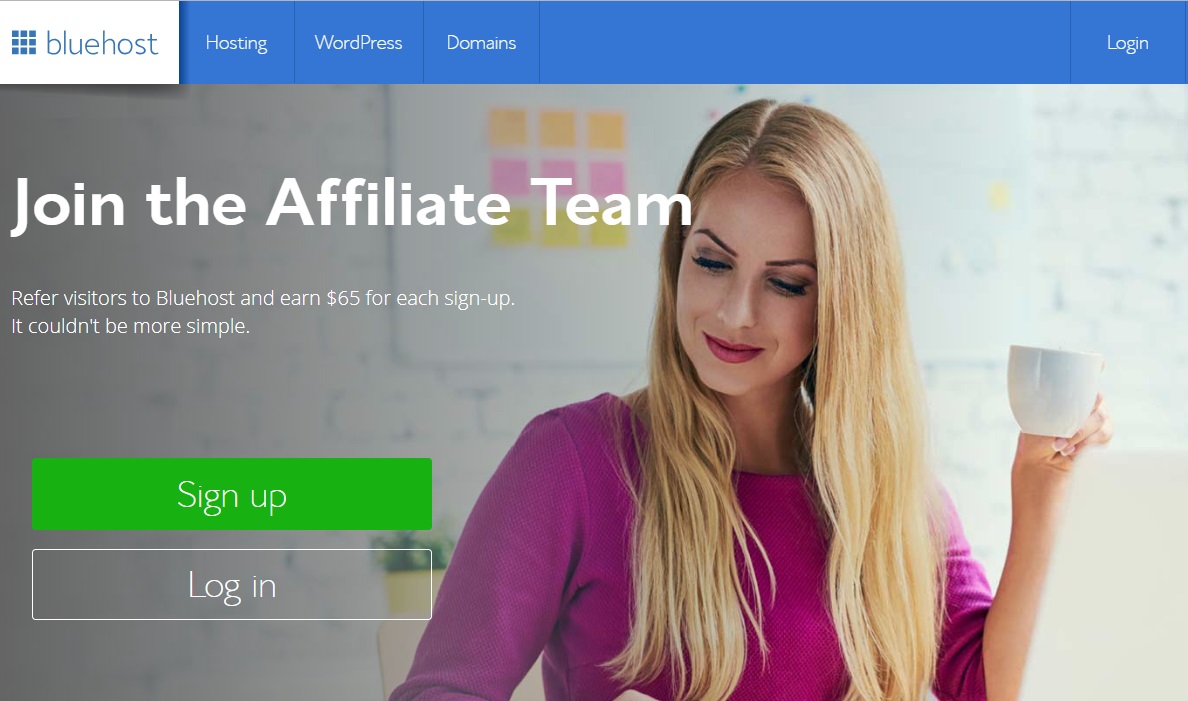 Bluehost is a WordPress hosting provider for millions of websites worldwide.
The Bluehost Affiliate Program pays $65 for each sign-up. Now that's good money.
They're free to join and it's simple to get started right away.
---
Wealthy Affiliate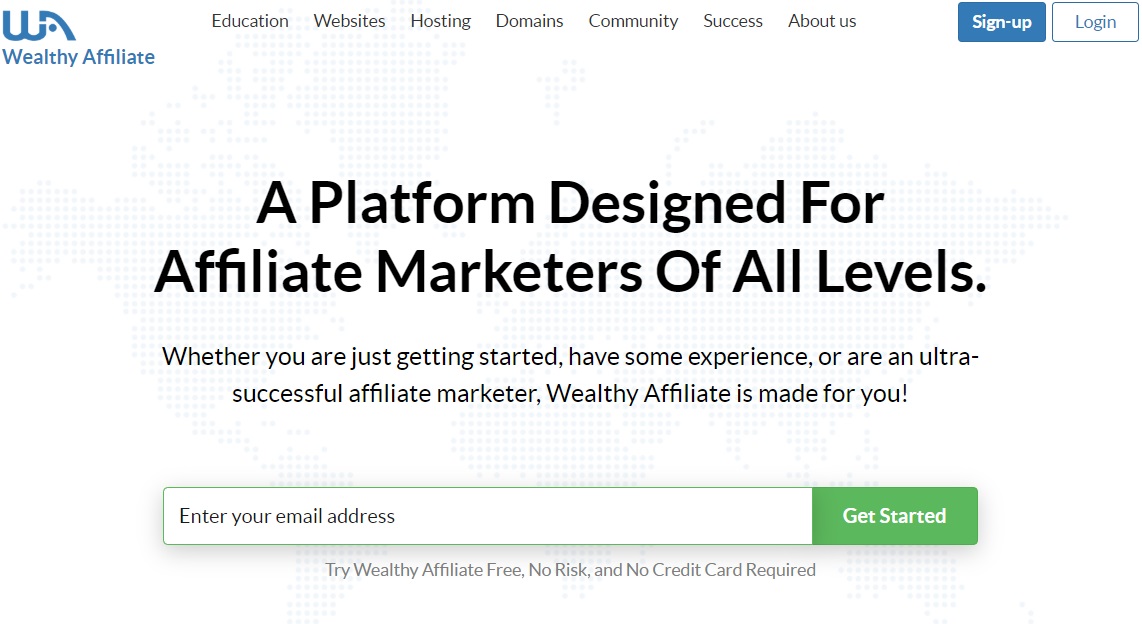 Wealthy Affiliate was created as an initiative to help other people succeed online. Over 1.5 million people have used their services.
Their online training courses are easy to follow and are great for beginners.

Wealthy Affiliate affiliate program lets you earn $121 in commissions per sign-up. You will earn recurring commissions for the referral for life.
---
AWeber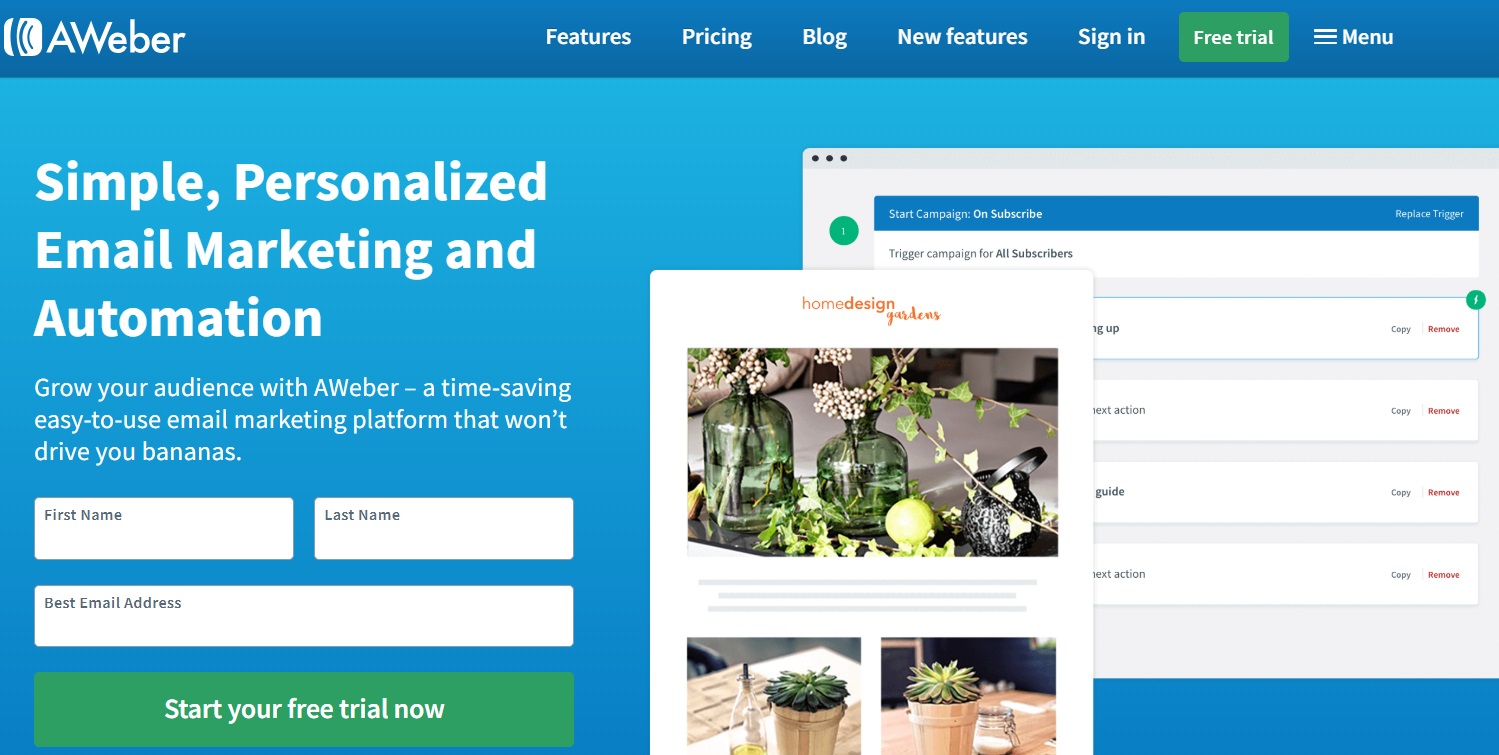 AWeber is an Email Marketing platform.
It's one of the best in the business, and it offers high affiliate commissions.
Their services are used by more than 100'000 email marketers worldwide.
AWeber affiliate program offers a 30% recurring commission for as long as your referral remains a customer. They pay out each month.
---
Leadpages

Leadpages is a landing page builder. A direct competitor to ClickFunnels. They're both great.
Over 45'000 businesses use their services.
They offer a very generous 30% recurring commission on all sign-ups.
---
Shopify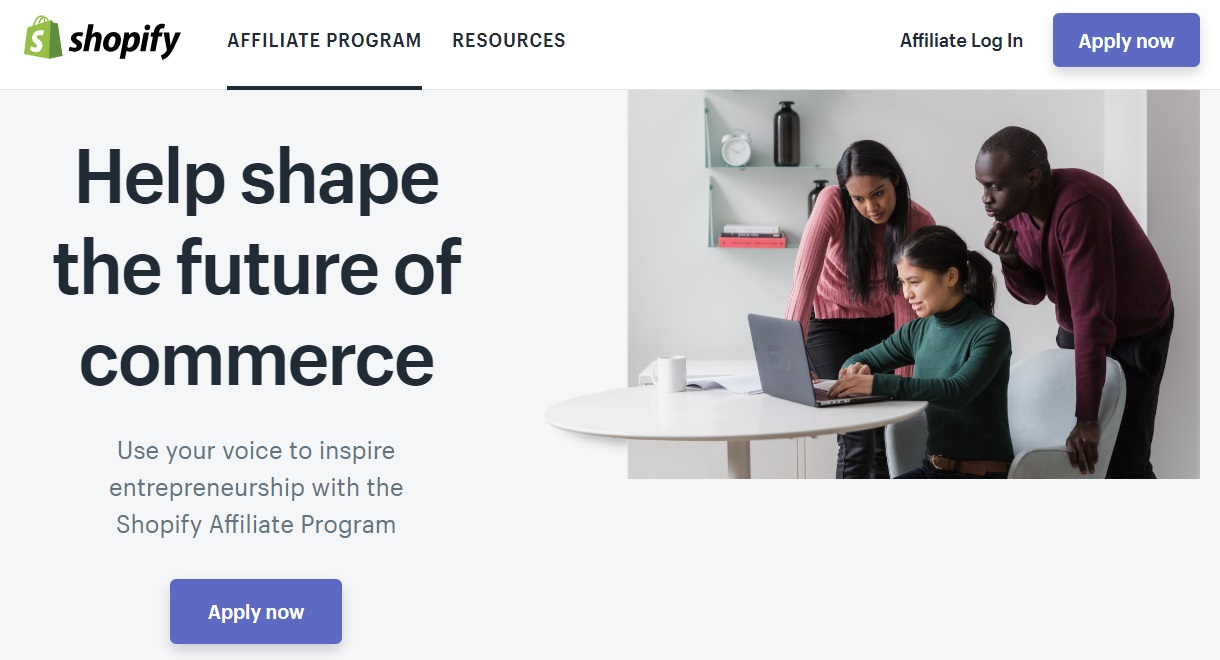 Shopify is one of the most well-known eCommerce platforms available to all business owners.
Shopify affiliate program is one of my favorite programs because they pay
200% commission based on the price of the subscription plan your referral signs up to.
---
24Option

24Option claims to be the world's leading binary option website.
If your traffic is interested in financial markets, trading, making money online, or gambling; then their binary options affiliate program is a perfect match for you. Up to $250 per referred trader.
---
Get Response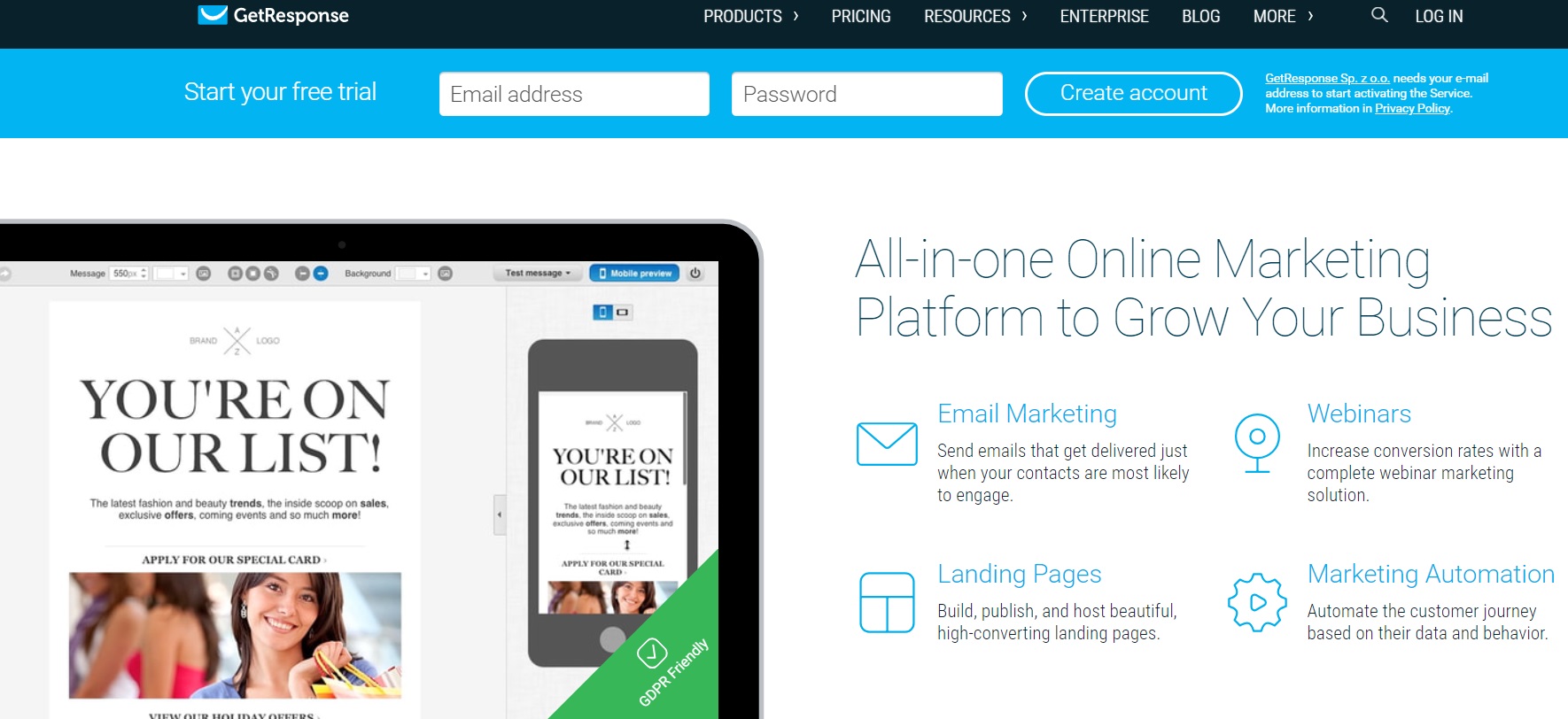 Get Response is an all-in-one online marketing platform, that offers email marketing and Landing pages for businesses.
Their affiliate program pays 33% recurring commissions on every paid account you refer.
You will receive commissions for life as long as the customer is using the services by Get Response.
---
ElegantThemes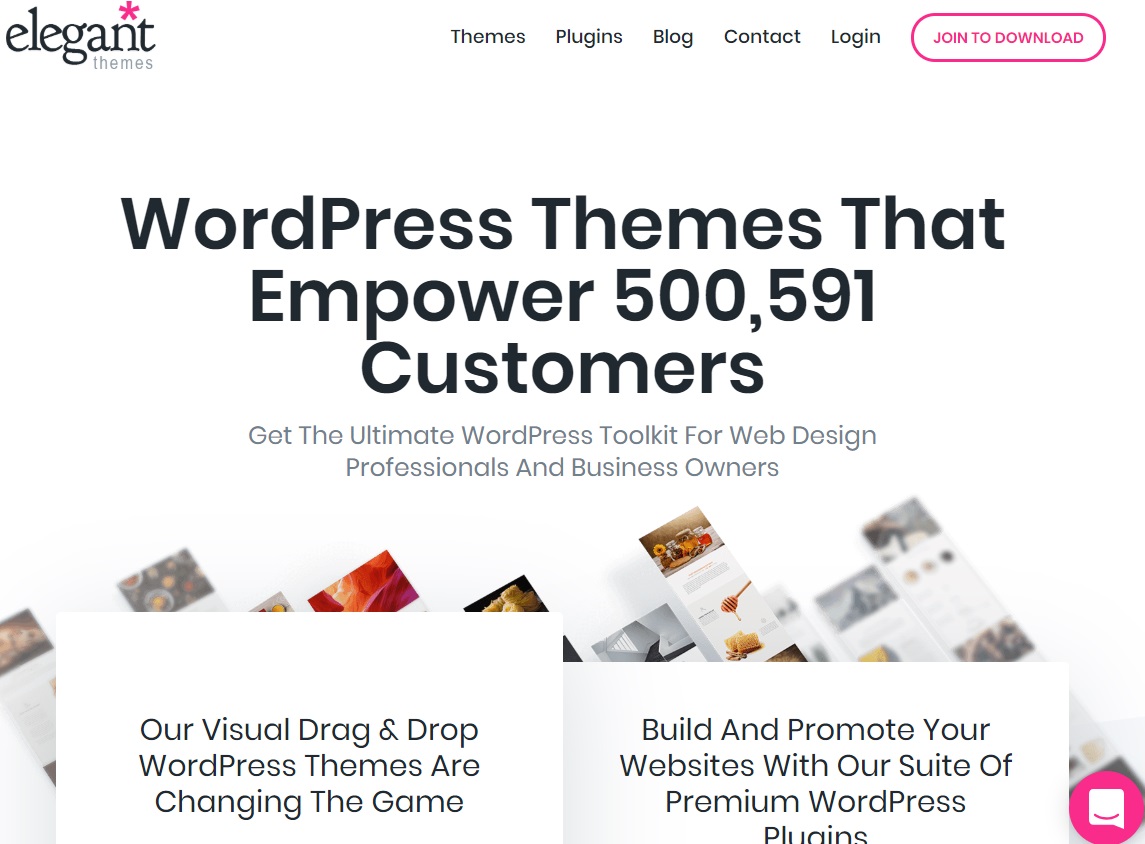 ElegantThemes sells 87 stunning WordPress themes.
They have 87 premium themes for users who sign up to their annual subscription.
ElegantThemes affiliate program pays 50% commission from every sale over a lifetime of referrals subscriptions.
---
SEMrush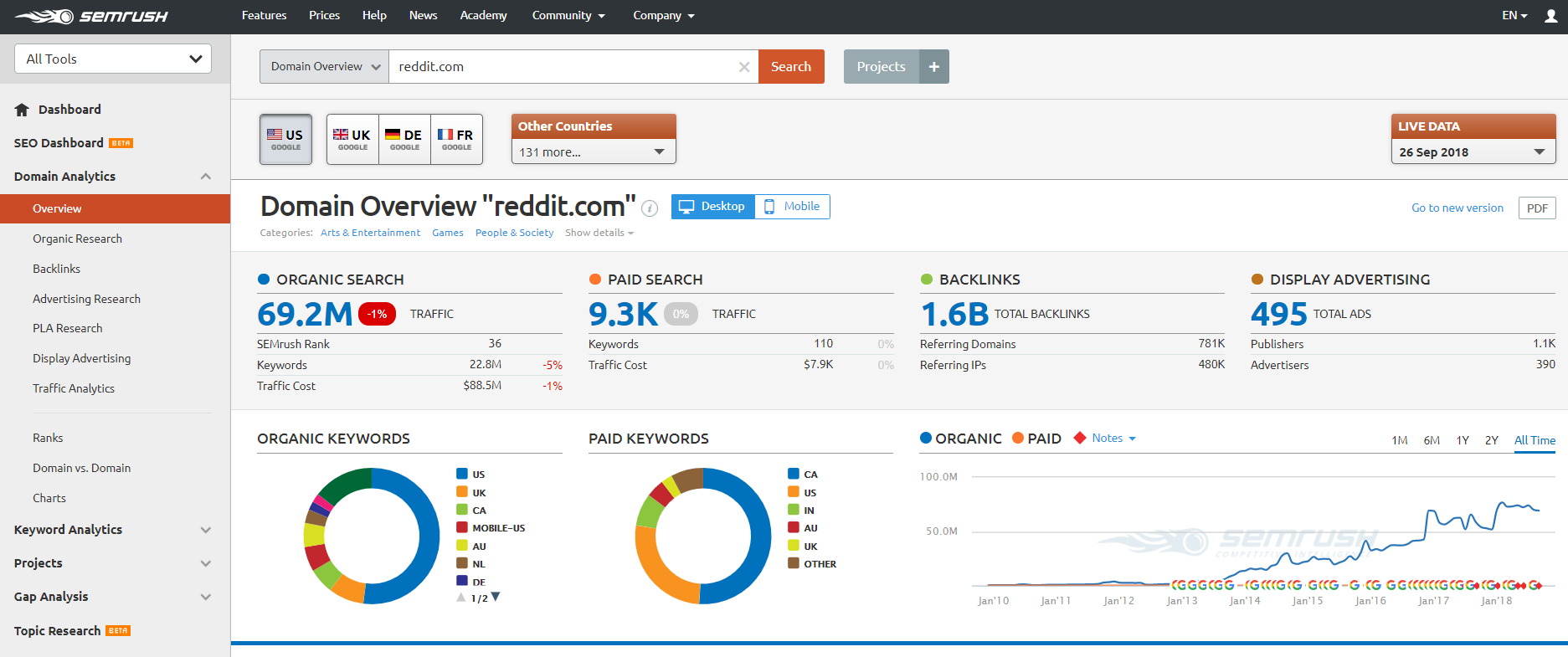 SEMRush is one of the best tools for any SEO expert. If you are serious about online marketing you should use a tool like SEMrush or a similar one to this one.
SEMrush affiliates earn 40% recurring commissions on all sales and all further subscription renewals.
They have a 10-year cookie life and they payout two times per month.
---
Liquid Web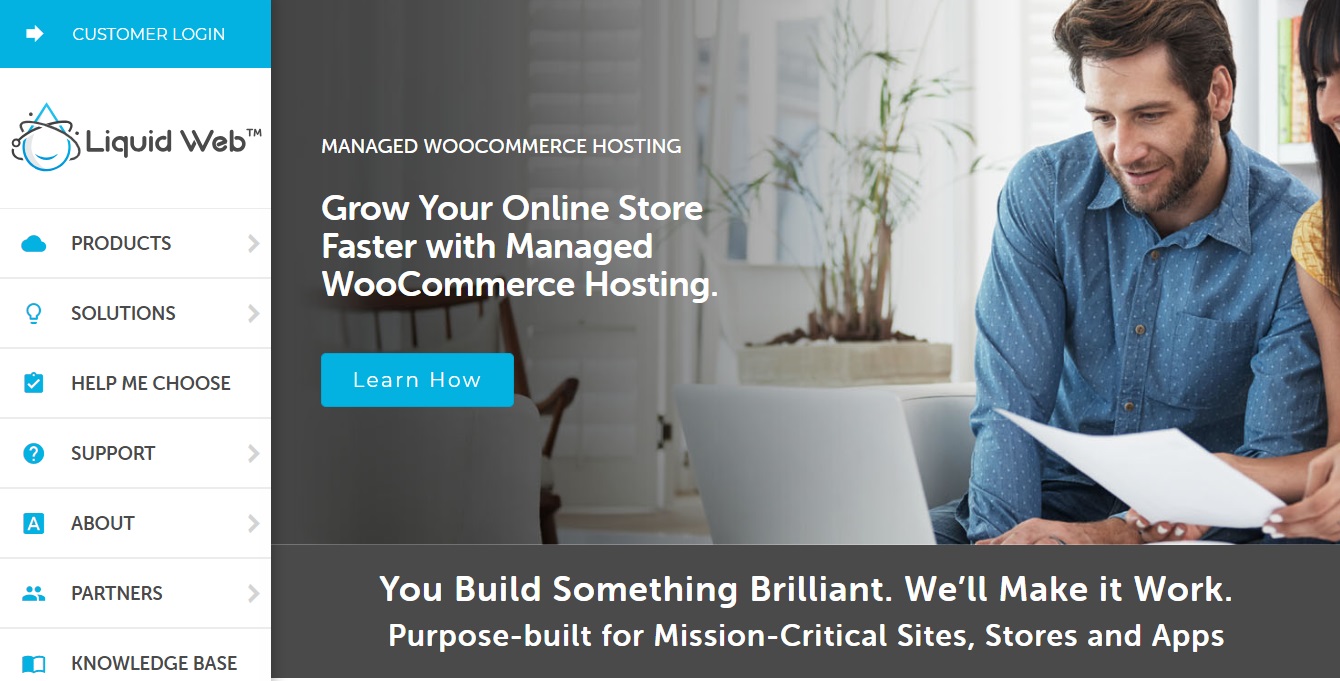 Liquid Web offers hosting solutions for clients in all sizes.
Their affiliate program offers a 90-day cookie and a chance to earn up to $1500 per sale!
---
SiteGround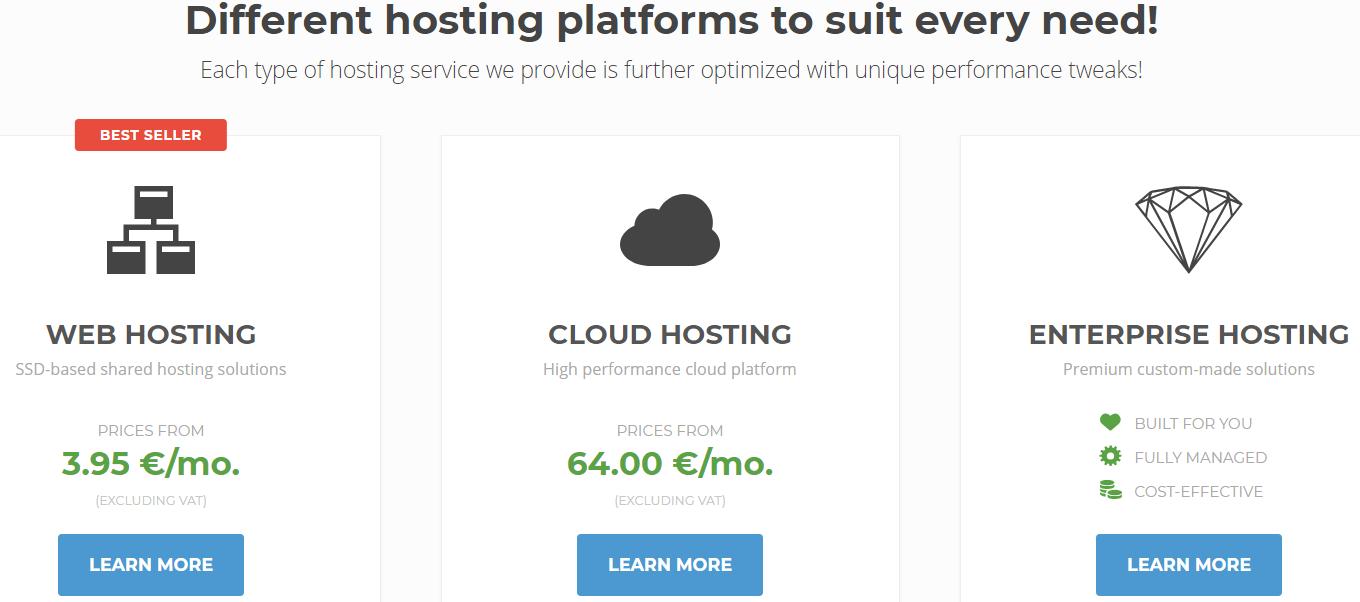 SiteGround is another hosting service provider. Their hosting plans start from €3.95 a month.

Their affiliate program offers tiered commissions, starting from €40 per sale and move up to €75+  per sale if you make more than 21 sales.
---
SEO PowerSuite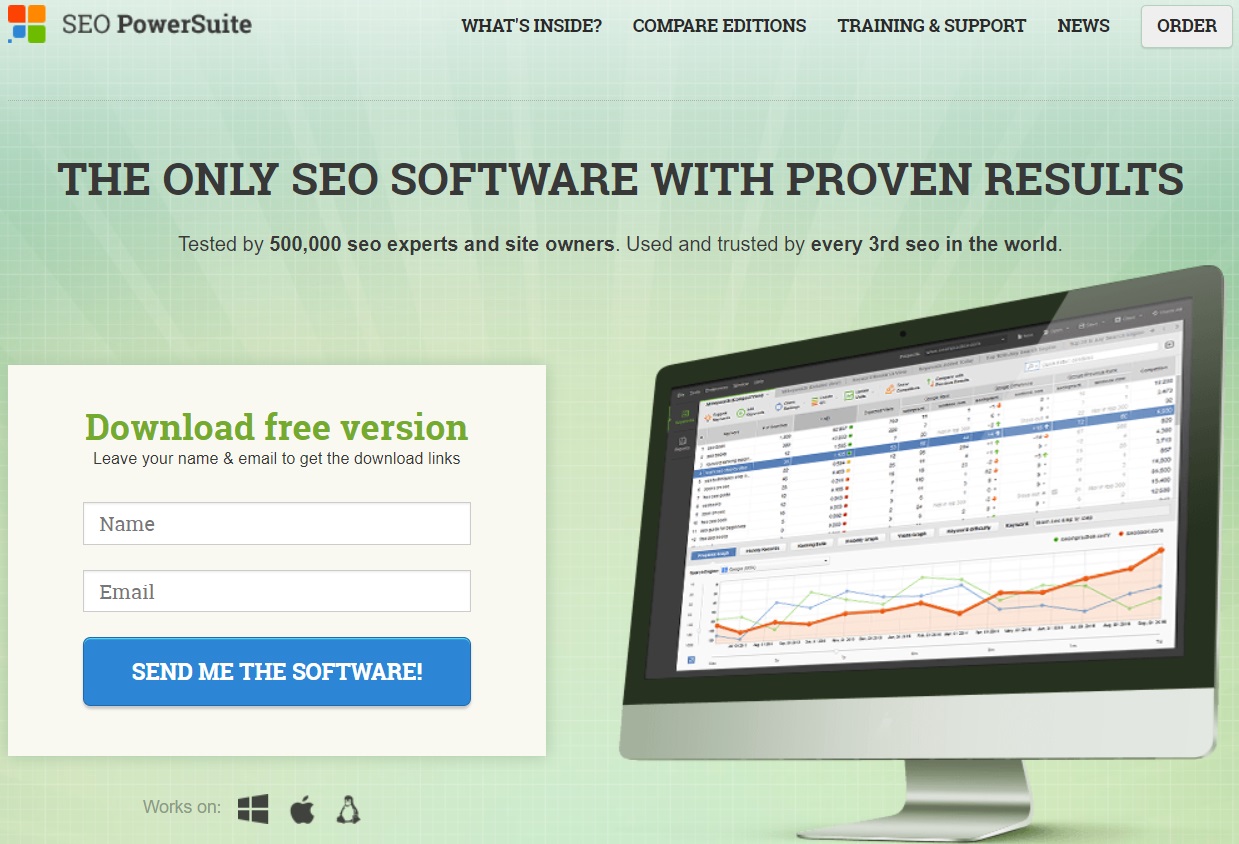 SEO PowerSuite is software for SEO experts and agencies.

Their affiliate program offers an average commission of $197 per sale.
The commission is 33%, and they have 90-day cookies.
---
Long Tail Pro
Long Tail Pro is a long-tail keyword research tool, that many online marketers will find useful.
With the affiliate program, you can earn 30% recurring commissions on all your referrals (their plans start at $25 per month, that's $8+ per sale minimum).
---
BigCommerce

BigCommerce is another selling platform for eCommerce, just like Shopify.
The affiliate program pays 200% of the customer's first monthly payment or $1,500 per enterprise customer.
---
3dcart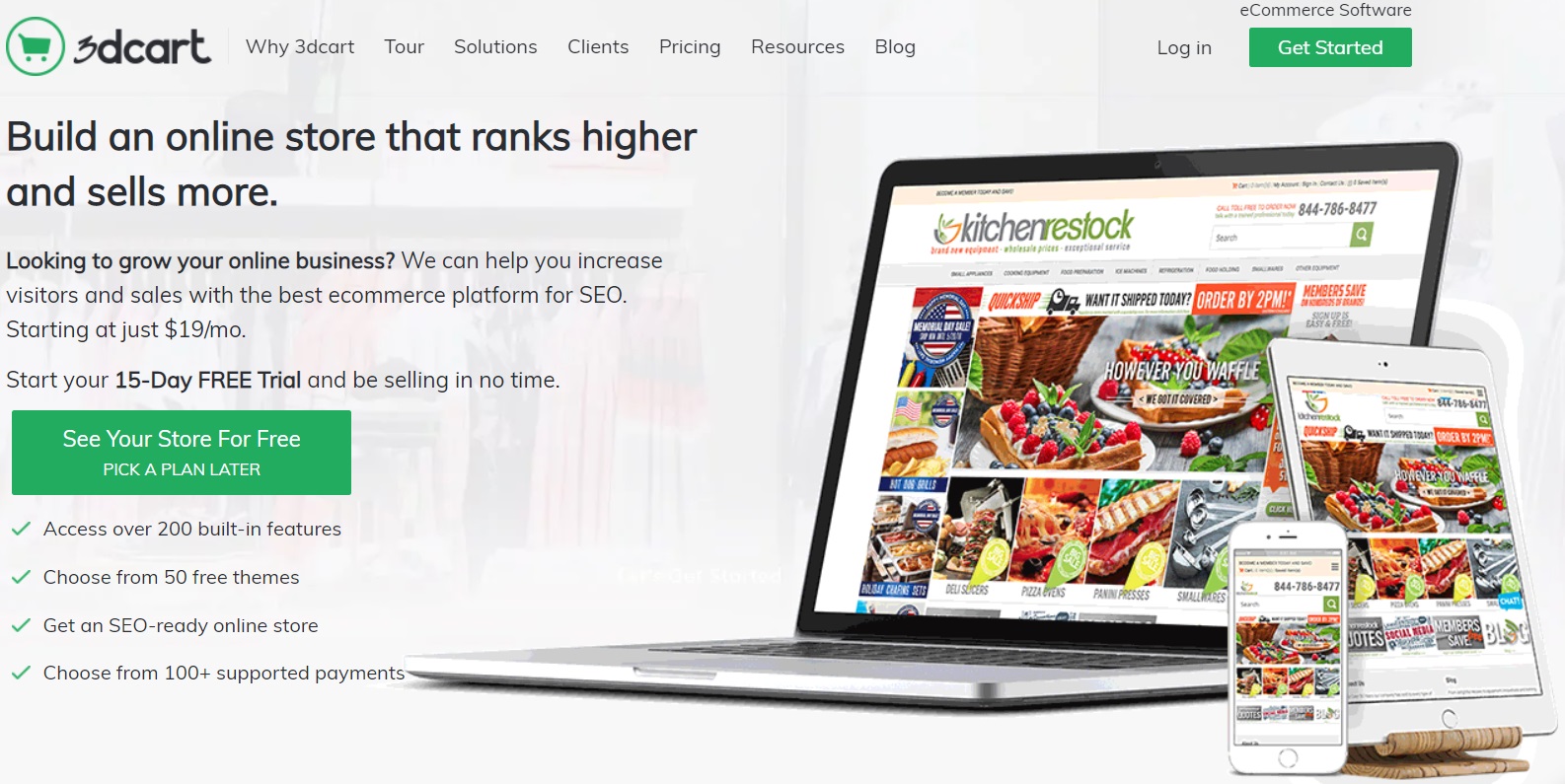 3dcart is an eCommerce and shopping cart software provider for small and large businesses.
By applying to the affiliate program you can earn 300% commission promoting 3dcart's eCommerce solution.
---
StudioPress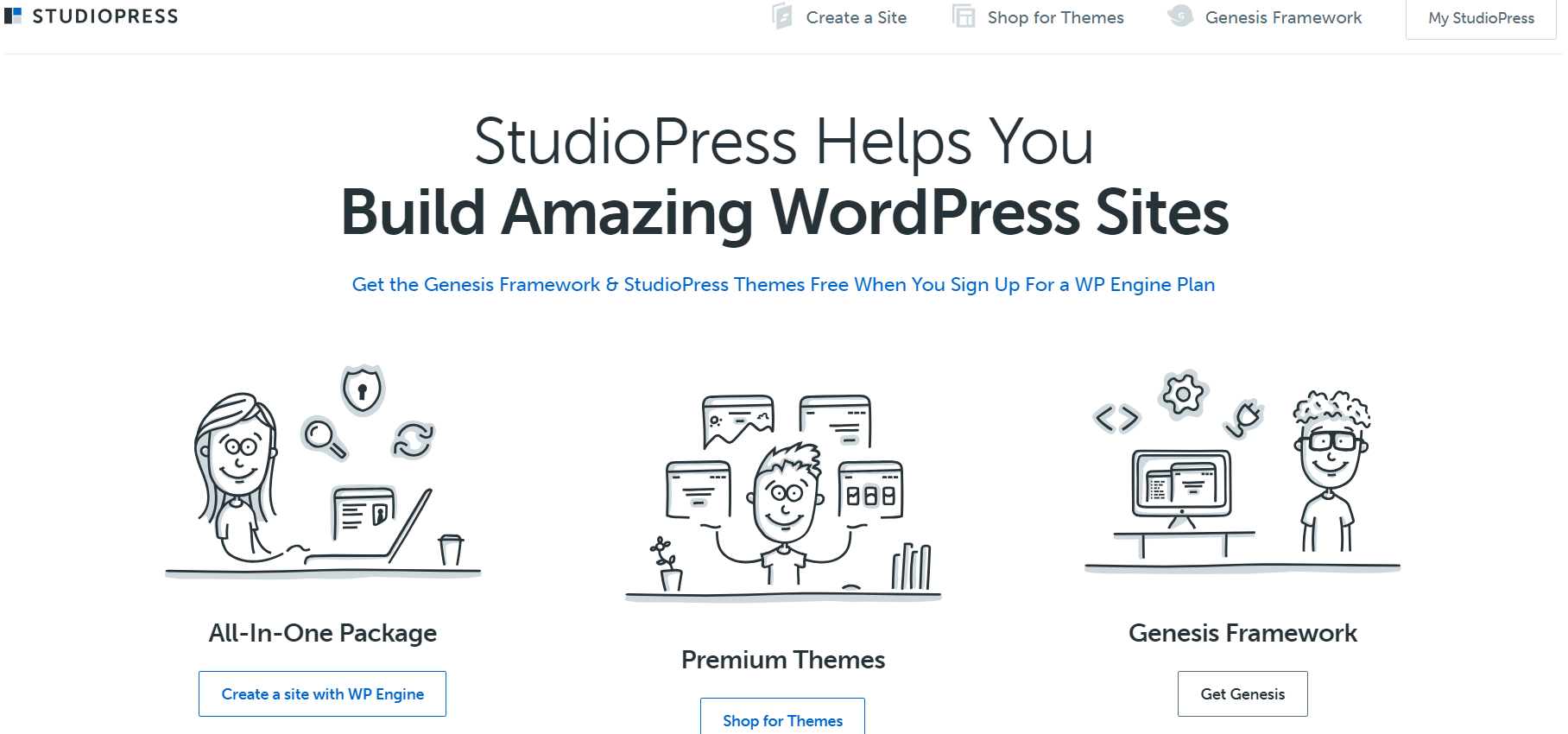 StudioPress is a seller of premium WordPress themes. They have more than 200K customers.
The affiliate program offers 35% commissions on every sale.
---
Improvely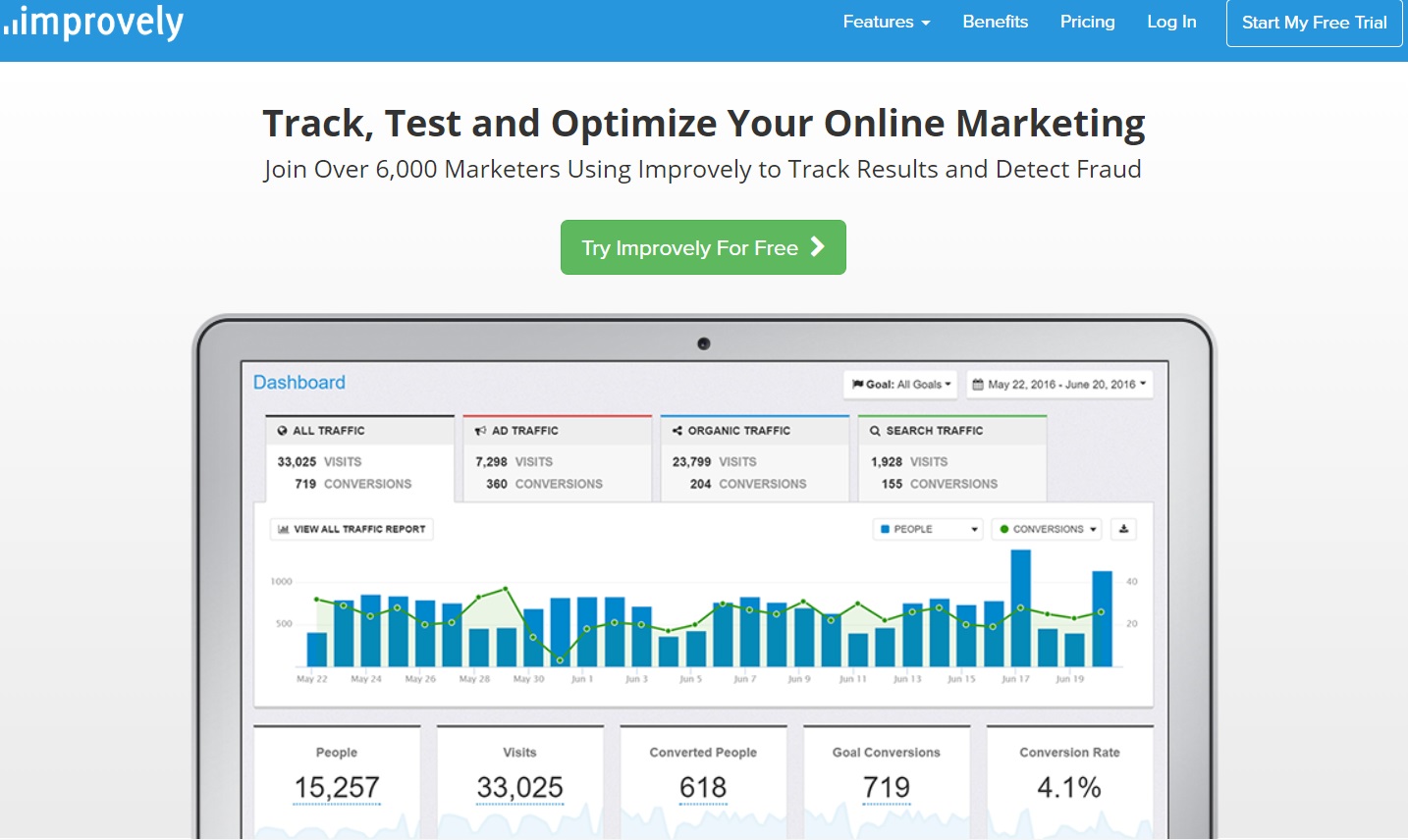 Improvely is a software that tracks your online marketing results.
Improvely Affiliate Program lets you earn 50% of the first payment and 10% recurring revenue share the first year for each customer you refer.
That's up to $1400 in commissions per referral.
---
DreamHost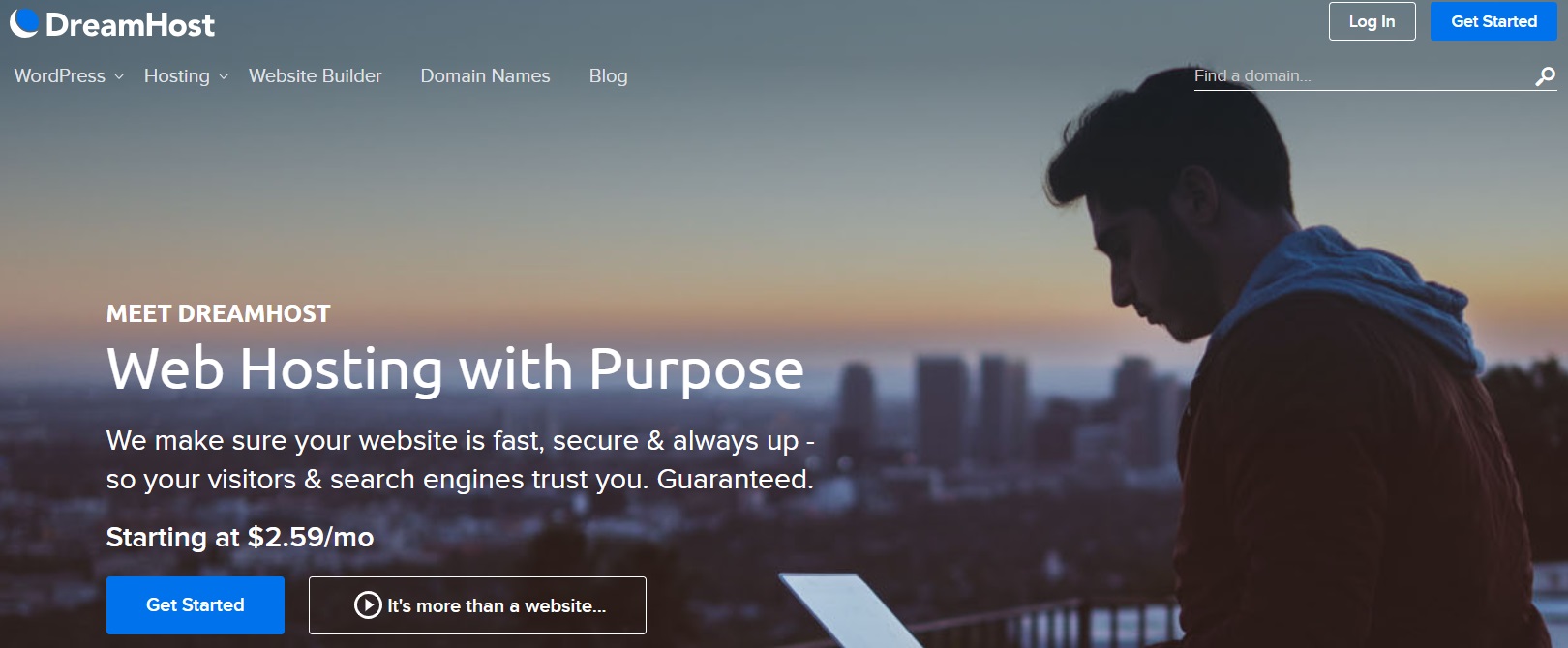 DreamHost is another hosting service provider. Anyone who owns a blog or a website needs good hosting.
Often times they need cheap hosting. DreamHost provides just that.
The cheapest hosting plans cost starting from $2.59 per month.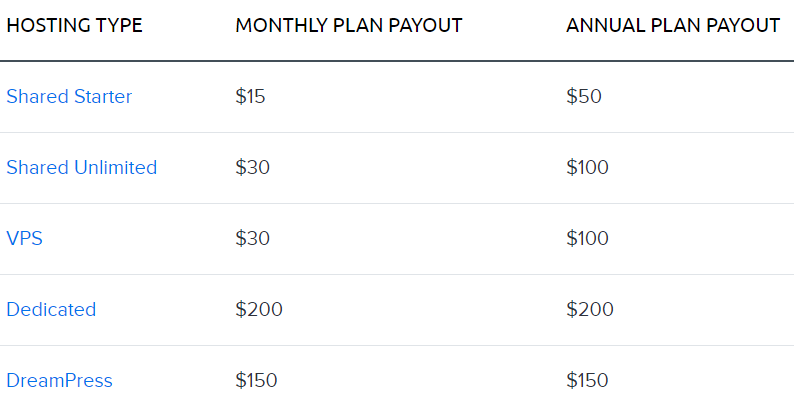 Affiliates can earn up to $200 per signup.
---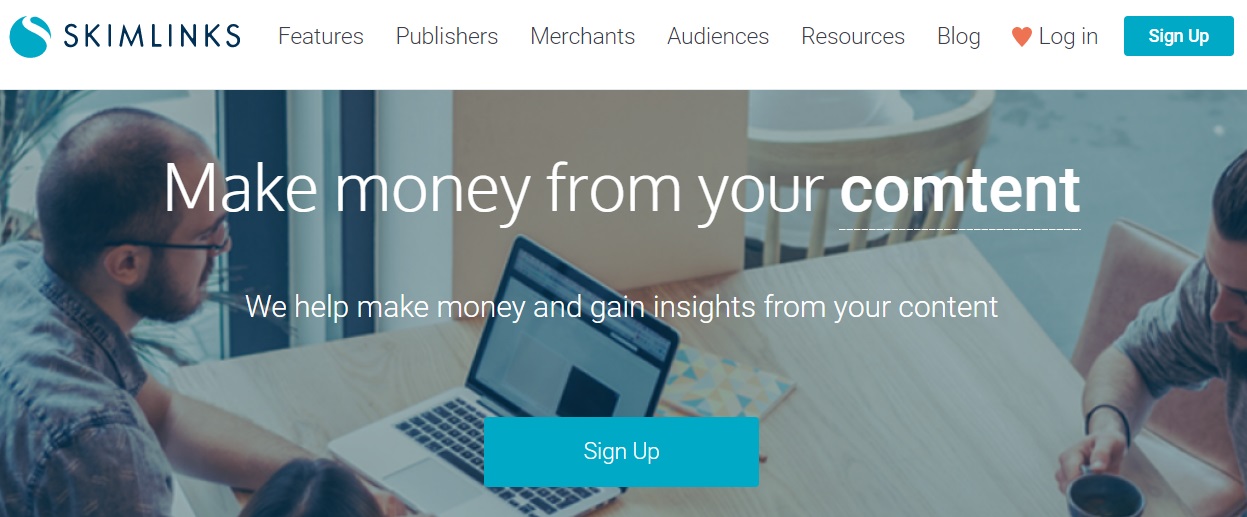 I really like Skimlinks. They take care of the affiliate links and manage them.
When you sign up, you simply copy and paste a short line of code into the footer of your site once and then continue to create content as you normally would, including direct links to products mentioned in your post.
Any links you add from merchants that are signed up with the Skimlinks network will then earn you a commission when a reader clicks through the link and makes a purchase.
This takes all the hassle out of affiliate link management. Your site needs to have commerce-related content for this to be useful. It's free to join Skimlinks and works on a revenue split model where they will receive 25% of any commissions.
The referral program lets you earn 35% of what Skimlinks earn for a year for each publisher you refer.
---
Netpeak Software

Netpeak Software develops desktop SEO tools for professional search marketing specialists: Netpeak Spider (spots SEO issues on site) and Netpeak Checker (aggregates data from top SEO services and collects results from SERP). 
Their affiliate program offers up to a 30% recurring rate on all sales and all further subscription renewals with no limits on the number of referrals. Everything depends on you: the more referrals you have, the more money you will earn.
---
Now It's Your Turn
I hope that this guide helped you find new high-commission affiliate networks.
If you liked this article, read other ways on how to make money online here.
And now I'd like to hear from you:
Are there any other notable high paying affiliate programs to start?
Did I leave any of the highest-paying online marketing affiliate programs out?
Do you recommend any other affiliate programs?
Either way, let me know by leaving a comment below right now!
- Advertisement -