- Advertisement -
Times change. Websites change. Link building changes.
If you search on Google on "How to get a DoFollow link from Pinterest" you will only find outdated information.
Most of the guides will say that you need to put a link the profile and it will be a DoFollow link, or that you need to verify the website to get a DoFollow link.
Well, that's not the case any more.
Now you have to go deeper to acquire a DoFollow backlink from Pinterest.
Why would you care?
If you're reading this, you probably know what backlinks are and how they benefit SEO and SERP's.
The DoFollow link from Pinterest is a very powerful backlink for SEO. It is great for link diversity and gives your site a strong link juice, since Pinterest has a domain authority of 93.
Details about the backlink
Website: https://www.pinterest.com
DA: 93
PA: 95
Do-Follow: Yes
Example of the URL where the backlink can be found (No-Follow)
Example of the URL where the backlink can be found (Do-Follow)
Instructions on how to get the Backlink
Go to https://www.pinterest.com
Sign Up. Create an account.
Click on "Edit Settings"
Click on "Claim", then enter a website URL under "Claim your website"
Pick claim option. Add the code to your website.
By doing all this you get a no-follow link and a regular account. To get a do-follow link you need to upgrade to a business account, which is also free.
Go to https://www.pinterest.com/business/convert/. Click "Continue"
Add Business profile name, choose any option from the list, and click "Next"
Add website URL, click "Next"
On the 3rd step click "Later", on the 4th step choose "I'm not sure yet"
On the 5th step create some pins or click "Skip"
Here's where the Backlink appears:
No-Follow link (regular account):
Do-Follow link (business account):
How to get more Backlinks?

Recently I started a new service called Rankd SEO backlink database.
Rankd SEO is a completely new approach to Building Backlinks!
I've made hundreds of detailed step-by-step guides on How to build backlinks on hundreds of websites.
The guides are just like the one you saw in this post about Pinterest. In fact, this exact guide is right from the database.
Check it out and if you feel like it's something you might like, I've made a 10% discount coupon just for readers of Mr. Web Capitalist.
Go to Rankd SEO and use coupon code MRWEB for any subscription plan!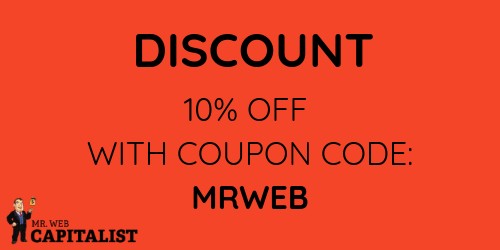 - Advertisement -