- Advertisement -
Parasite pages and guest posts
This is a little case study on how I was able to rank a slightly difficult keyword using parasite pages and some guest posts.
The keyword was a review keyword with an exact match search of 2500 a month. I am currently holding the top position for this keyword and it brings in $1000 every month.
The niche is internet marketing and it's a product that was recently updated to a newer version (back in mid-2018) and does have some competition in terms of bloggers writing about it.
I decided to go with parasite pages because they have their own authority and with a little boost they can easily rank.
Please note that no vital information is given regarding the keyword or the page which ranks on top for it. But I will explain everything I did in a very detailed manner.
What are parasite pages and why use them?
Parasite pages are pages on domains that have high authority. Websites like Facebook, Twitter, Udemy, Appsumo, PRWeb, Youtube, Pinterest etc. The average DA of these domains is 85+ and they have millions of backlinks pointing at them.
The good thing about these domains is that you just have to sign-up, create a page on these sites and post your content on them and without much effort your page *can* rank amongst the top 20-30 sites.
The natural authority of these websites boosts the inner pages and hence they can easily outrank small niche sites or pages from lesser authority websites.
How to find such pages?
You can Google for a list of parasite pages, but these are few free ones that I have personally used in the past.
Medium – Textual content (but nofollow backlinks)
Youtube – Video content
Vimeo – Video content
Quora – Textual content (dofollow backlink)
Facebook page – Brands, text and Video
Storify – Textual content
BuzzFeed – Textual content
The above list is just a small one. But most of these pages can outrank inner pages from lesser authority websites.
Caution – Please don't use them for spamming. Post meaningful content and help people. I have seen people post spammy content which is worthless and gets removed within a week's time.
How I did my keyword research?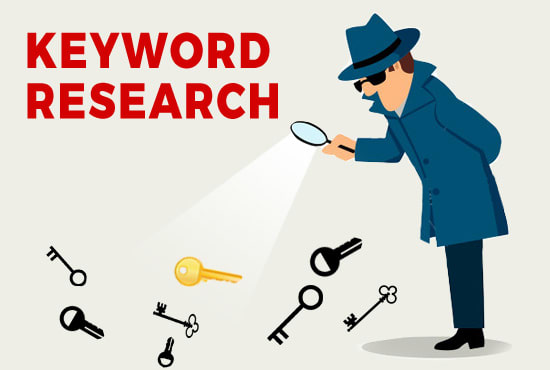 I used to follow a famous blogger (Pat Flynn) and read his website all the time. I noticed one of his posts was ranking on top 6 for a review keyword. Another related product was nowhere to be found on his website.
I did little research and found some bloggers talking about the other product.
These are the keyword stats:
Exact Match Search (according to keywords everywhere): 2000
All in title searches: 130
Keyword competition on Kwfinder: 29
The top 4 pages had an average DA of 25+ and average PA of 10+.
If I had to outrank this with a niche website, it could take me at least 6 months to be anywhere on the top 10.
Since mid-2018, ranking niche sites has become very difficult and it's a general belief that your pages won't rank on top 10 for at least 6-8 months. You can go for expired domains but with new websites it's next to impossible.
Anyhow with parasite pages, it took me only 8 weeks (2 months approx.) to rank on top position.
Not only am I ranking, I also have a CTA (call to action) with a redirect backlink to the main offer page.
Doing competitor backlink research is important.
Sometimes these keyword difficulty tools are way off the mark. I would always advise everyone to check the competition manually to make sure there are no hidden PBNs or 301 redirects.
For my keyword, most of the pages in the top 10 had only a few dozen backlinks. This is understandable as no one builds that many links to an inner page (that too a review one). It's difficult to get backlinks naturally for a product review term.
Also, only the top 3 had some powerful backlinks from the author bio of some guest posts they had written on other blogs.
I decided to go for the same strategy. You see guest posting can be cheap as all you need to do is:
Write meaningful content
Personalize your approach towards the bloggers
Be patient
Nowhere is any money involved unless you want to outsource content. Outsourcing is fine but if the quality is low, you risk losing your money and guest post opportunity.
Trust me these bloggers get a dozen requests daily. If your approach is too shady, greedy or selfish, they will just delete your email without any consideration.
Building backlinks through guest posts
I decided to write all my content myself. Now, this is very tricky as I was trying to rank a parasite page which had content about a product review. It's almost a challenge to get links for such pages.
So, I decided to offer some insane amount of value in return for a single backlink. I wrote 6000-8000-word guest posts (it took me 2 days to write one and I wrote 12 of them).
Daily I would write few emails to bloggers telling them "How much I loved their blog", and "how I found very helpful information on a post". Then I would tell them that I am trying to build a digital business and wanted to publish a guest post on their website with related content.
I would then explain to them how this post would benefit them and how it's a very long and detailed post about some related content (think long tail keywords etc.). I would also mention that the post is 7000 words long so they would have to publish a very long post.
I approached approximately 80-90 bloggers in the internet marketing niche and got replies from only 21 of them. Most of them would reply because they were getting almost 6k-8k word posts without any hard work.
But after I sent them my posts, only 12 published them with my required backlink to a parasite page.
You see most bloggers don't want to publish a link to a review product because they usually do review themselves and don't want to lose revenue to another website. This struck me later otherwise I wouldn't have bothered emailing half of those marketers.
Time for results
The parasite page was ranking on top 90 immediately after getting indexed. After first 5 posts were published, within a month's time, the page was ranking in top 15.
This was the power of few blog posts. After 5 more were published I was already ranking first for an otherwise competitive keyword.
I get approximately 15-20 affiliate sales in a month and average $800-$1000 a month from all my effort. The product is billed annually so it's easy to get all this money from few sales.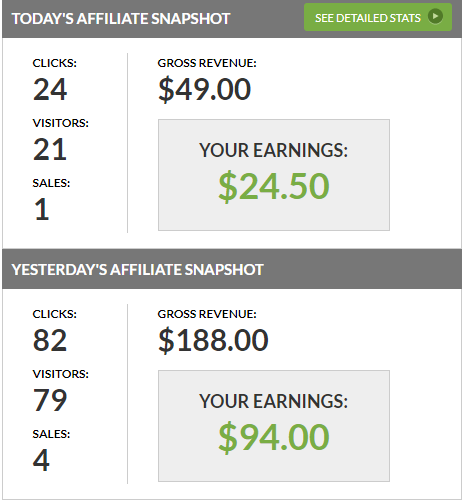 I would want to repeat this for another keyword, but it isn't easy. Some of the bloggers won't link to multiple review pages and I end up losing precious time writing posts. Also, there was a slight trick involved as the keyword was recently updated, so I was ranking for "product 2.0 review" rather than "product review".
Conclusion – was it worth it?
Of course, it was. One month of hard work, a little bit of patience and I am making an extra $1000 a month from just one page.
Guest posts can be awesome if utilized correctly. I know finding them can be a pain in the neck so I have built this awesome list of top guest posting sites which everyone can use.
You can search for websites that allow guest posts, check their page authority and contact them. But do remember to add meaningful content to their websites too.
If you liked this article, then read how Mr. Web Capitalist made $25850 with his first product launch.
And now I'd like to hear from you:
Do you have any questions about anything?
Either way, let me know by leaving a comment below right now!
- Advertisement -