- Advertisement -
Introduction
Tom Yevsikov is a Super Affiliate and a really Successful product launcher.
He develops automation software and sells it to online marketers.
To this day he has made $4 million dollars in sales. He's got a lot to talk about in this interview.
Read what Tom has to say in this interview below!
Mr. Web Capitalist Interviews Tom Yevsikov
Could you describe what do you do and how you earn your living?
I'm an online entrepreneur and an online marketer, I earn my living by solving problems and charging for the solutions and also by teaching others how to do what I do.
I essentially find a market, find a problem in the market, find a solution, create an automation software to automate the solution or a software to make it easier to solve the problem and I sell it via multiple traffic channels.
Now as I'm said, I'm an entrepreneur, which means that I focus on multiple streams of income and multiple channels.
I don't develop the softwares and very rarely think of the solutions myself.
I find experts and developers in the field and I partner with them for a % and I take care of the selling and marketing.
I'm a copywriter, and I'm very connected in my space, so I drive traffic and get exposure to the launches via affiliates who know me.
However I am also an affiliate myself and I promote other products for a commission to my base of customers, which is another way I earn a living.
I also sell products via webinars, and I invest in other projects.
I do many things but they all revolve around finding a problem and solving it in the most innovative or easiest way possible.
How did you get started?
I was 18, fresh out of the army… lost, didn't know what I wanna do with myself.
Decided that Until I figure out, I just want to live a good lifestyle, make money, travel, have fun.
I met one of my friends once and he told me he's doing this online thing.
Said he lives the life, working only 1 hour per day, earning $15 for every 30 minutes of work.
I was like 'holy shit that's exactly what I'm looking for'.
So he taught me a few basic stuff but turns out it was a scam, and he was a douchebag that gave our industry a bad name.
But I was hooked on this online thing, so I went balls deep and started learning everything I could.
I bought programs, tried everything, got coaching.
Spent tens of thousands and earned 0.
For 2 years where nobody believed in me.
I used to work full time and come back at night and work into the late hours on my online business WHILE being in a relationship.
Was a rough time but also exciting, and it changed me, made me stronger.
I had my big breakthrough in October 2013 when I first had a successful launch of a product where I taught people an easy way to build a list of buyers without selling anything.
And since then the rest is history.
What's your typical workday like?
TECHNICALLY, I work from 7/8 AM to 7 PM but I take a break whenever I want, a day off whenever necessary, my wife is a stay at home wife so I take food breaks with her.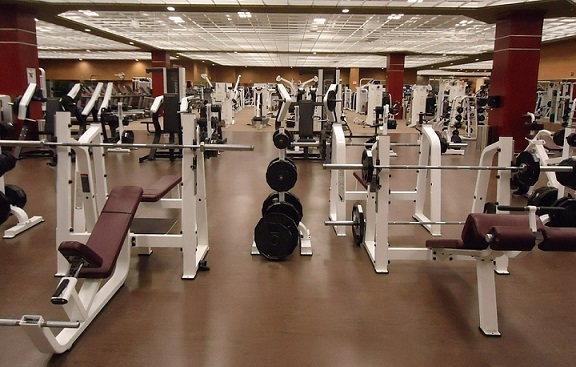 I go to the gym in the morning and I play a little bit of video games in my breaks.
I'd say that I have a good balance between work and not work, and I know how to get things done while taking time off.
It used to be worse, I had periods, especially in the beginning, where I worked all day non-stop.
And I had periods, where I just couldn't work at all.
I found my balance 🙂
What makes You the most money?
Food.
Oh, I thought you meant what makes me happy…
What makes me the most money?
Definitely selling software, on one hand, it has a high perceived value in the market and on the other hand, you don't have to be the expert to create it, you just need it to solve a problem or make the solution easier.
Where do you find programmers that become your partners?
At this point I usually make a post on FB and they find me but the way I used to do this is I would obviously post on FB saying I will do the JV management and I'm looking for a product, or go and approach someone who has unsuccessfully launched a product (due to low support from affiliates) and partner with them.
And overall add people from the industry to my friends and follow them and see whos' looking for what.
There is no one marketplace or like a common place to find these types of developers that are in the industry and looking to partner up.
How long does it take usually to create a new software?
I only create one for myself, the rest were ready made I partnered with the developers on.
It took me about 4 months and $11,000 to develop an ad design and ad creation software (premium).
How do you research for "problems in the market"?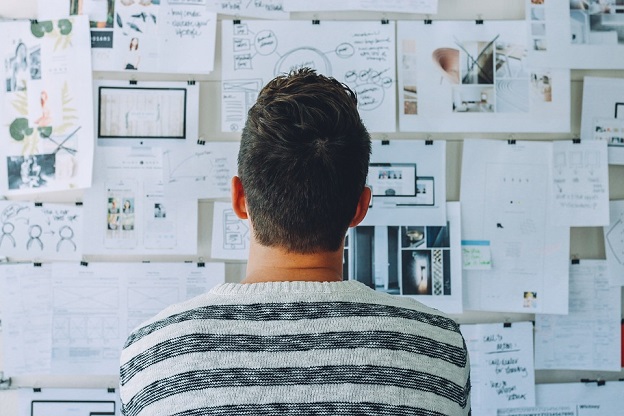 Well, the niche is the problem.
Niche = erectile dysfunction; problem = erectile dysfunction
Niche = weight loss; problem = how to lose weight
The deeper you go into it the better, like finding their day-to-day struggles, solutions they tried unsuccessfully, confusions about things, objections as to why not buy solutions or your solution, how it affects their lives etc.
Are you working on any new product right now?
Always 🙂
Yes, In November I am releasing a product called TextAVid, and it's the first video creator to create these highly engaging, captivating and viral text conversation videos.
These videos you see all over the place by big pages of like a text conversation video where two people or a group talk to each other (and they're very entertaining too). We made the creation of them EASY.
So it creates amazing videos to drive traffic and get clicks and engagement with point and click easy.
Which of your projects has been the most successful?
I had two successful SEO launches, Rankcipher which did $210,000 in the 4 days of launch and then went on to do 300 over the course of a year, but I am not part of the project anymore and don't know whats going on with it and RankSnap which did 170k in launch and 200k+ after 2 months.
Overall I sold roughly 3.5M – 4M worth of products online in the past 3.5 years.
What is your Top source of traffic?
Affiliate traffic.
It's where other marketers drive traffic to your offer in exchange for a commission.
The pros are that you pay only after the sale is made and that the traffic is usually very very warm (high quality).
The cons are that it's usually 50% of the sale and that some affiliates need a little chasing and hard to reach bigger guys unless you're connected.
What do you like about online marketing?
The freedom, the scalability, the ability to expand into other niches and business models effortlessly.
Also the fact that it is expanding and not dying..it's still a fairly small industry compared to what it's going to be.
What blogs do you read?
None.
Are there any must-have tools or resources you recommend for online marketers?
Yes, an autoresponder to build your list, a website to brand yourself and capture leads and a funnel to make a lot of money.
Other tools will come into play as you go… just get started!
What does the Internet Lifestyle mean to you?
Freedom, scalability, expandability.
It's very lucrative and fairly easy to get started with, you just need the right direction and you need to 'get it' which essentially means understanding what people buy and why.
What advice would you give to people just starting out with an online business?
whatever you do, save yourself the trial and error time and just hire a coach. go balls deep, take a loan even (I did that, twice) and you'll save yourself a lot of time and trouble and money.
Conclusion
If you liked this interview, then read my interviews with other online marketers.
Did you like the interview? Got something to add? Did you learn anything new?
Or maybe you know someone who should I interview?
Let me know by leaving a comment below!
- Advertisement -