- Advertisement -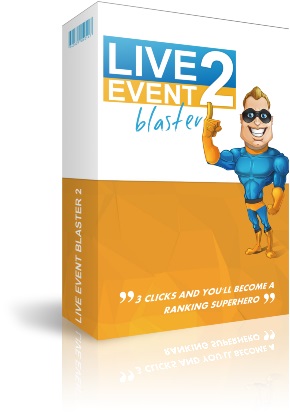 I had the honors to test the Live Event Blaster 2 for the review.
To be fair I don't use much YouTube nowadays, and I don't have a proper channel, so by testing how well the videos rank, it should show us whether a complete newbie can achieve results fast.
I'm going to make my video with an online program called Lumen5. I have a free 1-year subscription that I got months ago from App Sumo.
The program takes the sentences from any online article and makes it in a moving text video. For the article, I'm going to use my own article, that I posted last week: How to launch your own SEO Agency.
I haven't done any proper keyword research, but for the sake of this test, I'm going to test two keywords: "How to start an SEO business" and "Starting an SEO business". I'm going to put these in the title and video description.
SEMRush tells me that this keyword "How to start an SEO business" has a search volume of 40. Competition is 0.80, which is high.
And the second keyword "Starting an SEO business" has a search volume of 140, and a competition score of 0.39 which is much lower.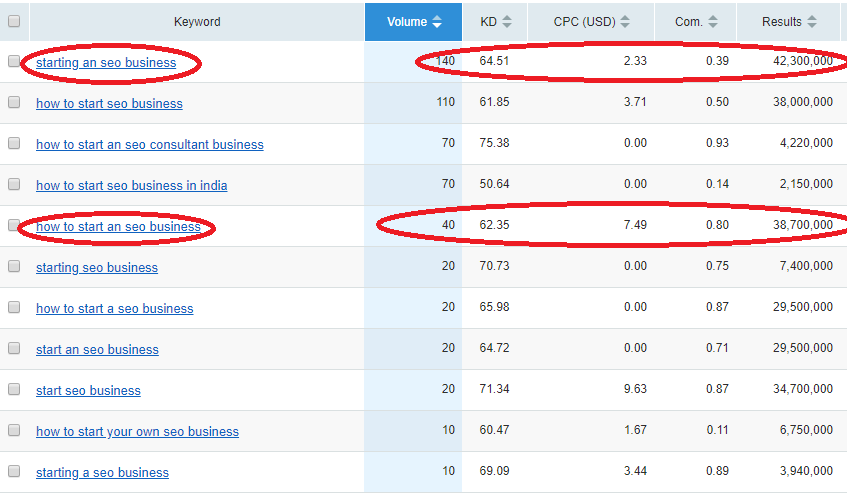 These are the settings I used in Live Event Blaster 2: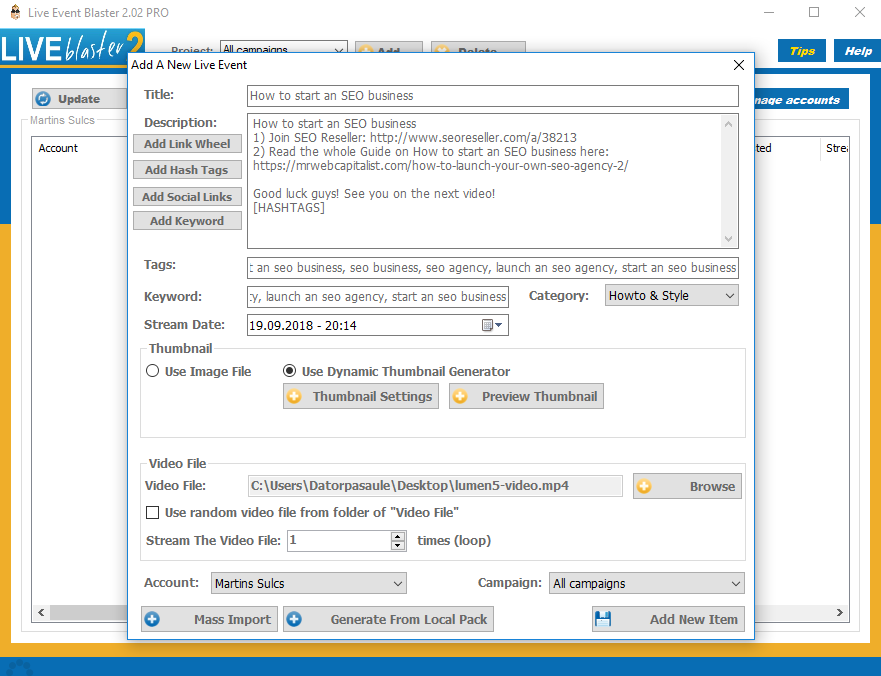 Both of the videos got posted. One I launched immediately, and the second is scheduled to be Live 3 days later.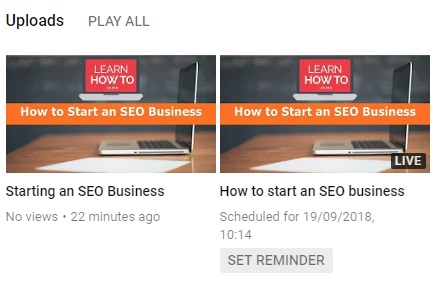 These are the results just 5 minutes after I've uploaded the second video.

The program says that for the first keyword "How to start an SEO business" I rank #13, and for the second keyword "Starting an SEO business" I rank at #8. INCREDIBLE!
I just checked the keywords on Google, and this is what I saw. For the keyword "How to start an SEO Business" my video is 5th.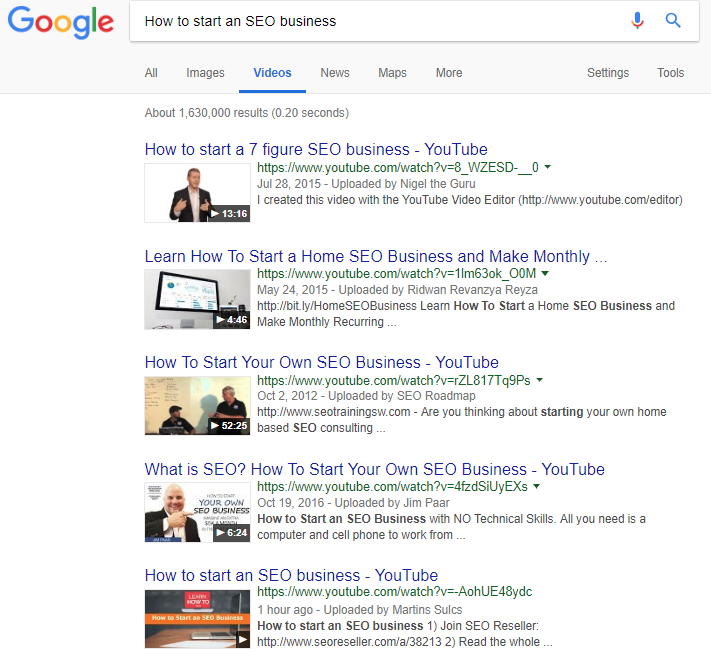 And for the keyword  "Starting an SEO business" my video is also 5th (the other video is #4)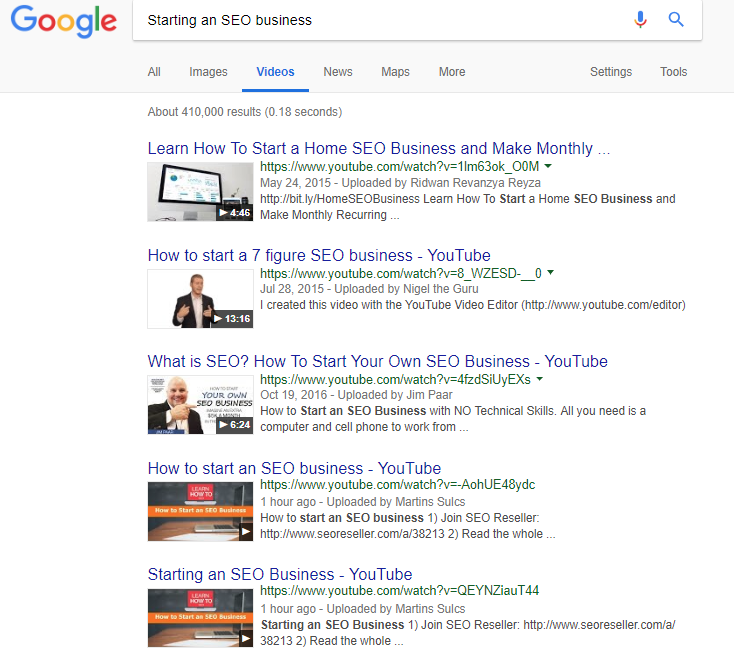 It seems like I don't even need to launch the video. The Scheduled event does all the ranking for me. It's incredible.
What it means is that I don't even have to make the video if I don't want to. Just prepare the description with links and that's it.
Will these ranking stick and will they get me any clicks? Let the time tell, but I can already see the potential here.
I'll update this post in a few weeks to see how these videos are performing.
Final Thoughts
I had no idea how the Live Events work on YouTube. I didn't know that you can schedule an event and it will appear on Google & YouTube without having the actual video.
Now when I've seen this in action, my head is spinning with ideas on how I can trick the system.
I can make as many events per day as I wish. That means I can target as many keywords I wish.
I don't know why would YouTube make Live Events rank so high immediately, but the guys who made Live Event Blaster 2 surely have figured out how to take an advantage of this.
If you know anything about ranking keywords or about the power of YouTube then you should definitely grab Live Event Blaster 2 NOW, because it will make your life so much easier!
I've had some success on YouTube in the past, and I see how can I use this powerful tool in my advantage.
Conclusion
I hope this review helped you to make a decision about the product.
Did you like this review? Read my other product reviews here.
Have you already tried Live Event Blaster 2? Or do you have any questions about it?
Either way, let me know by leaving a comment below right now!
- Advertisement -