- Advertisement -
Introduction
Have you ever wondered about launching your own SEO agency?
I did too for a long time, but there were always too many unanswered questions.
The main one being: if I'm not an SEO expert myself, how can I provide these services, and where can I outsource these services?
I had the idea of my own SEO agency for several years, but I never took action, because I didn't know how to pull it off.
A few months ago I stumbled upon journey called: Building an Marketing Agency in 90 days By Gabriel Machuret. He's the head of the Warrior Forum now. 

Not only he built a successful Marketing Agency, but he achieved $20K recurrent revenue by day 47!
By the end of his 90-day journey, he had made $100K in revenue with about a 70% profit margin. Not bad right?
The thought that each SEO client uses your services for at least 6 months made my head spin.
I just had to get a few clients to have a nice recurring income. All I have to do is get the clients. And then just see the money roll in my bank account month after month while others do all the work. Now that's passive income.
The journey really had me pumped and I finally decided to take action. But the problem was that I still didn't know where can I outsource the services.
Outsourcing services
I did my research and I found the perfect solution.
There is this website called SEOReseller.com.
They do all the work for you. You can outsource them for SEO, SEM, Web Design, Social Media, Link Building and more.

Here's how its dashboard looks: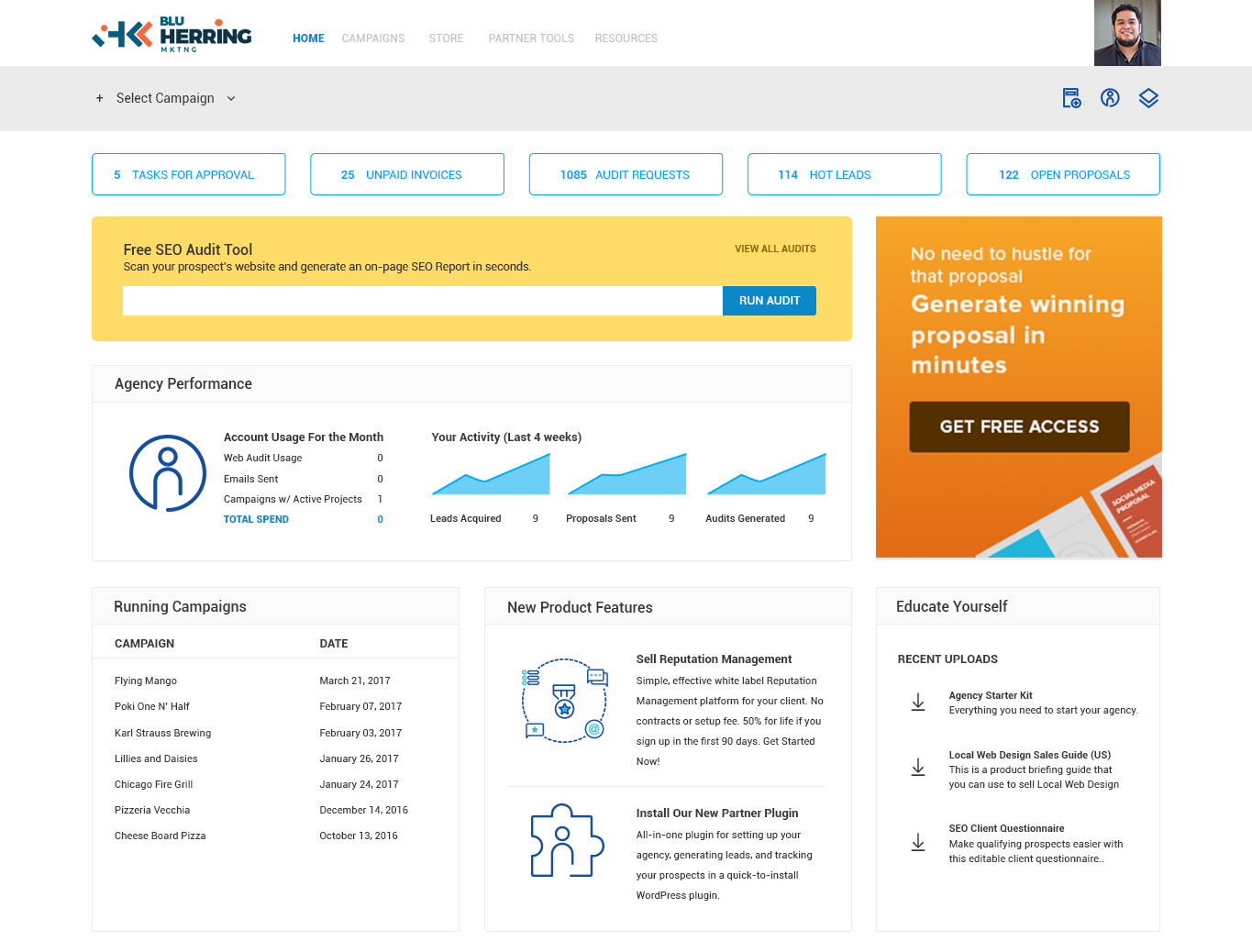 Head over there now and create a free account. You don't need to spend any money; just create the account.

Take special note of the free report that is right on your dashboard.
Enter a website address and you'll get a report on the SEO quality of the website.
You can use this report as a means to start the conversation with prospects.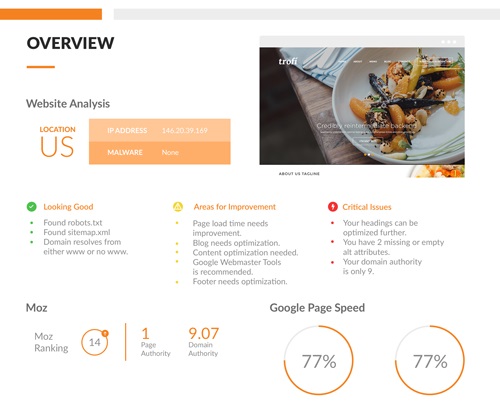 Either you make the report before addressing potential client, or do as I do: tell the client that you have made a website audit for them, and if they want to see them let them contact you.
That way you don't need to make an SEO audit for every client just those who actually respond.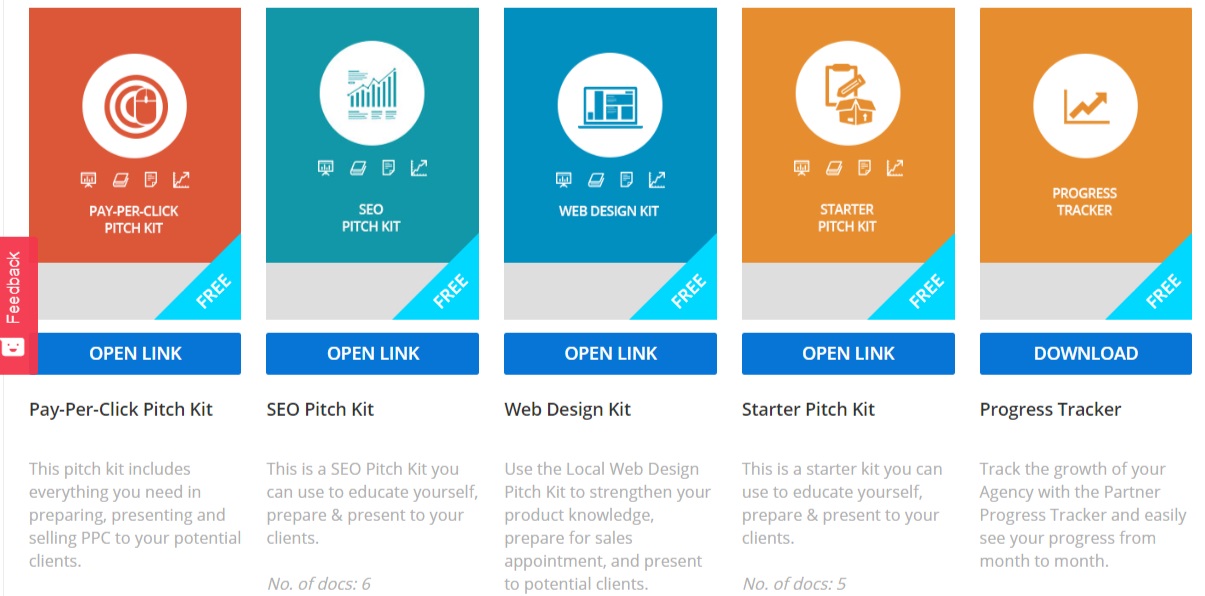 Also, take a look at the Resources section of your dashboard. Here you will find done-for-you proposals, agreements, flyers, presentations and more.
Let's take a look at the marketplace.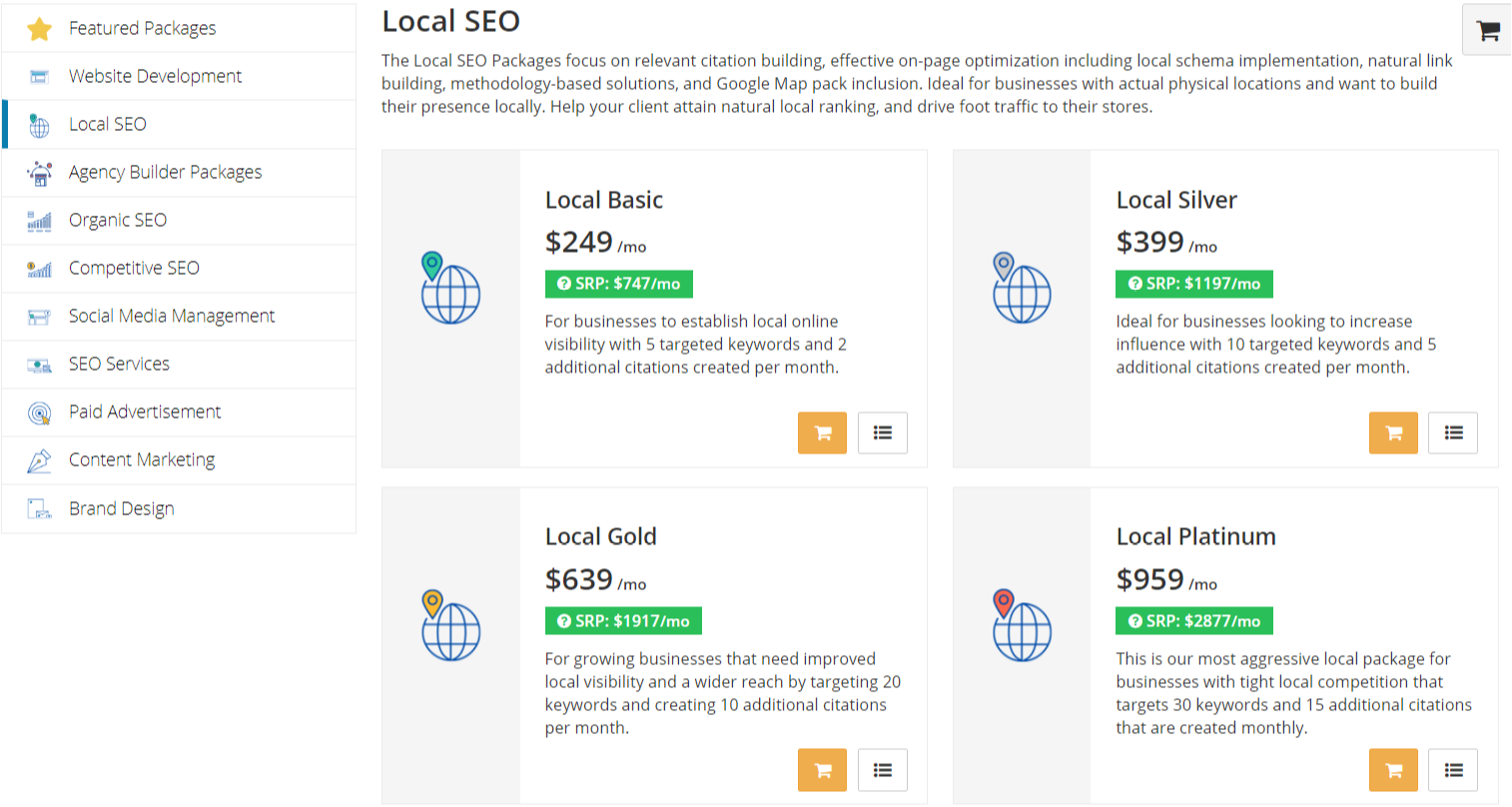 SEO Reseller offers a wide variety of services.
There are three essential services that every business must leverage to increase their reach, expand their customer base, and generate new business.
These services are web design, paid search advertising, and social media marketing.
Familiarize yourself with these services and direct costs to you. Then recognize their suggested retail pricing. The difference between the direct cost and suggested pricing is your profit!
You can sell it for less and even for more, but don't get greedy or sell yourself short.
Sell the services in a manner that is fair and at a price, your client is willing to happily pay.
Getting the first client
You have to start by deciding which niches will you offer your services to.
I suggest looking for clients, that offer rather expensive services, like plastic surgery or dental implants.
Why?
Because acquiring just 1-2 extra clients a month for them would already be worth them the price they're paying you for your services.
Before you start sending out emails and proposals, you'll need to do some prospecting.
We want to find clients who have a very poor SEO presence.
With the SEO report tool inside of the SEO Reseller dashboard, you can quickly determine what a client needs and know what service to push on them.

What I like to do is search for businesses with the location attached: "service + location". For example: Plastic Surgery New York.
I go through all the websites that are ranking for the keyword starting from 6th till 100. I don't contact those that are in the Top 5, because they're doing well on their own.
Try to find the email of the owner/manager of the company. Keep an excel file with your email addresses. You can download my template here.

In most cases, it won't be that easy to find emails, because the majority of websites have contact forms or general info emails.
What I found to be the best method to get client emails is to search on LinkedIn by the general managers' name.
When you've found the right person, save the LinkedIn link in your excel file.
To maximize the chance of them replying to you, you can connect with them on LinkedIn by sending them a personal message on how you can help them.
While you are looking at the potential clients LinkedIn profile, you should use ContactOut Chrome extension. It's free, so don't worry.
What it does, is that it shows you the email address of the LinkedIn profile. It works in 80% of cases.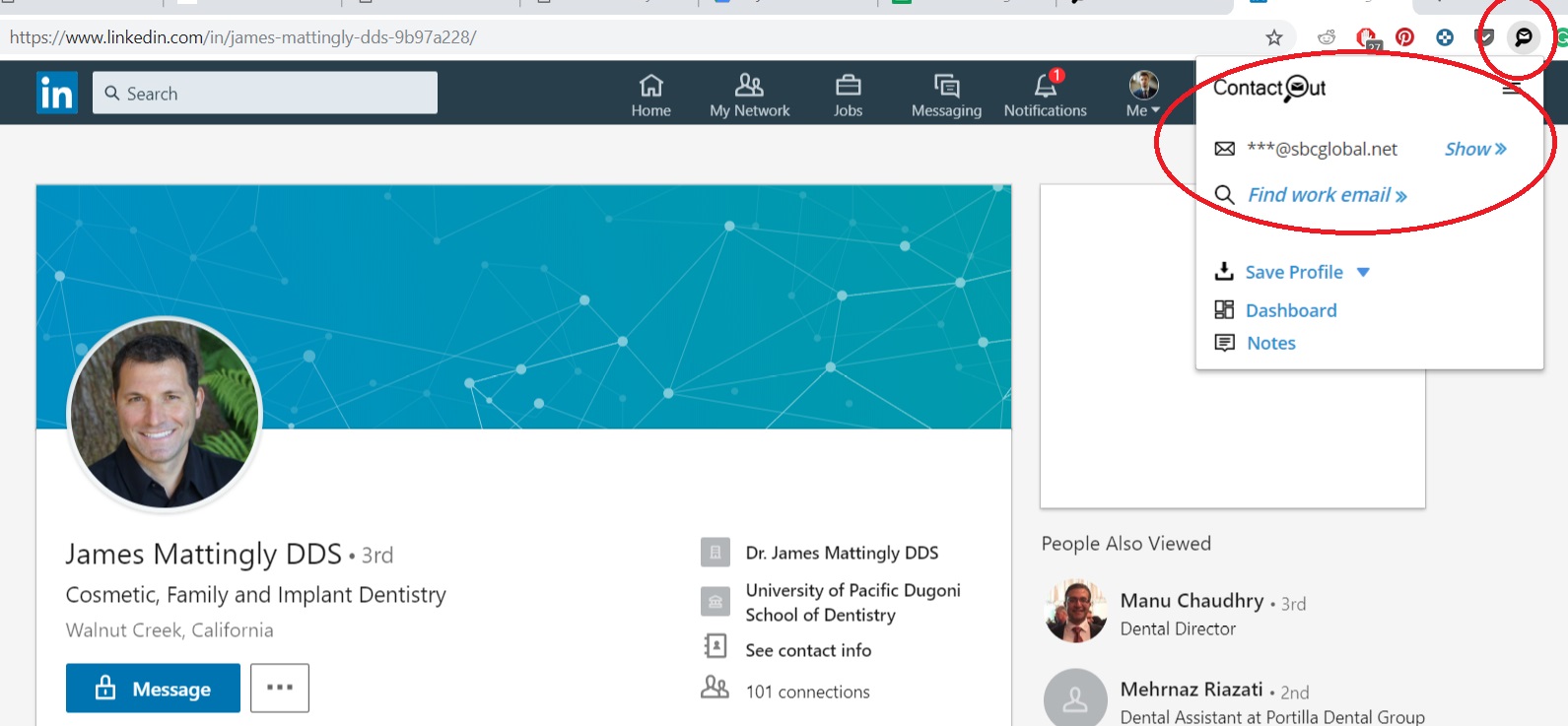 Click on the Magnifying glass, and it will show you the email of that person you are looking at.
Copy the email and paste in your excel for later use.
Cold emailing
When sending out emails, I like to make them more personal.
While the majority of the email is the same for every client, there are things I like to mention, that are individual for each client, like:
Name
Website
Keyword
Rank on Google
Here's one of my email templates:
Hey, NAME, I came across your website WEBSITE.COM when searching for "KEYWORD + LOCATION" and noticed that you are #XX in the organic listings on Google. That's a lot of calls & clients you're missing out on. So I analyzed your website and I came to a conclusion that there are areas for improvement. Fixing these critical issues would greatly improve your rankings on search engines. I made a website audit report with suggestions for you. If you'd like to see it, let me know and I'll send it over.
Push for 20 to 100 emails a day and start with at least 30 minutes of work. The more work you put in the faster you'll see results.
Build a list of leads, work them to the bone, and then repeat the process.
Send a follow-up email after 5 days if the clients don't respond.
Ensure that you're working strictly on sales processes. Don't waste time on anything else.
Your work should be 50% prospecting (outreach & follow-ups,) and 25% with closing deals. The remaining 25% of your time should be spent on things like documentation, research, and tracking/measuring your progress.
CAUTION!
While it seems easy to run an SEO Agency on the paper, it actually isn't as easy. Prospecting takes a lot of work.
Cold email response rates are really low. 3-4% is considered good. So don't be discouraged if you send out 50 emails and don't receive a single answer.
Try to switch up your email text/subject each day, to see what works best for you.
Try to get the prospect to have a phone call with you, so that you can close the deal. Talking on the phone will build your rapport with the client. Be confident, and I'm sure you'll close the deal!
After the first sale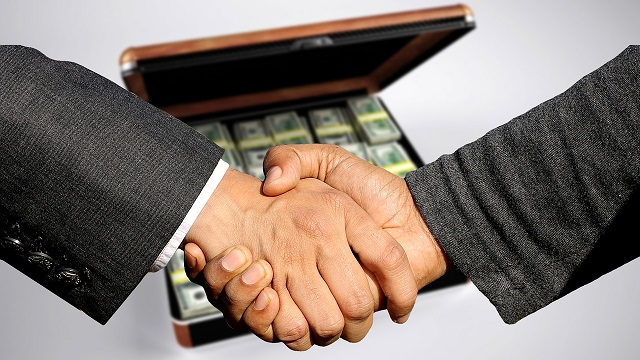 So you've gotten your first client. It probably wasn't easy. What now?
Sign an agreement for your services (at least 6 months if those are SEO services). There are templates in the SEO Reseller resource section.
Go to SEO Reseller and order the service after you've received the payment from a client.
Every month send a report to a client on how their campaign is doing. You can set up a dashboard for a client at SEO Reseller.
Two to three months after you've signed an agreement, try to up-sell extra services for your client, like web design, PPC ads or social media management services.
That will ensure, that you will get extra money from the client and that your cooperation will last longer.
Now It's Your Turn
I hope that this guide inspired you to launch your own SEO Agency.
If you liked this article, read other ways on how to make money online here.
And now I'd like to hear from you: Do you have any questions about this process? Or maybe you have a cool tip that I didn't include here.
Either way, let me know by leaving a comment below right now!
- Advertisement -