- Advertisement -
Before I give my verdict on whether Shopify is easy to use or not there is the need to look back and see how Shopify started operating right from the beginning.
From the beginning, Shopify was meant for people without any experience to design a website.
And up till now, Shopify serves us in that way, it's just that it's more oriented in terms of e-commerce.
A lot of people are making a full-time living using Shopify to design e-commerce websites for their clients.
Shopify started with basic e-commerce features but over the years they've developed a lot and have taken the e-commerce industry to the next level.
Even though they've developed they've stuck with their core values, which's allowing anyone without web development skills to set up their online store with ease.
There are of course a lot of things to learn when it comes to using Shopify that require a lot of training and can be time-consuming to beginners.
But when you look at the value you'll get you know it's worth your time, effort and investment to acquire all the skills and resources that are needed to set up your own online store without the need of hiring an expensive web developer.
Shopify is recognized as the biggest online retail platform worldwide and it's a cloud-based software that allows you to run your online store with few clicks.
You'll get everything when working with Shopify, these include product management, handling your payments, inventory, designing your shop, legal and a lot more.
More than 600,000 companies worldwide use Shopify and have testified that Shopify is an excellent e-commerce platform.
One of the good things about Shopify is that even if you decide to hire someone to set up the store for you, you have access to the admin panel where you can make some change with just a few clicks.
Unlike when you hire a web designer to build your e-commerce store, you don't have access to anything and can't edit the coding lines since you hardly understand what they're all about.
When it comes to setting up an ecommerce store with ease Shopify is truly the best, you'll find a lot of case studies online proving this statement right.
In order to help you understand the easiness of working with Shopify, there is the need to explain some of the features and how easy it is to add your products when you set up your online store with Shopify.
Why Should Use Shopify?

If you're looking forward to building your online store without any hassles and with robust and flexible features then Shopify is where should start your journey.
Shopify is a one-stop platform that combines all the features that are needed for running an online store.
With Shopify, you don't need to worry about hosting costs, server costs, website speed and many more factors you can think of.
Without any technical knowledge, you can build up a store from scratch, right from designing your website using their available templates and with their easy-to-use editor, to integrating all the popular payment methods that we have.
In fact Shopify can process all your payments without any hassles.
These include setting up your sales funnels, billing, checkout, marketing and any other idea you might think of.
Even though Shopify is one of the best places to start your e-commerce journey they do have some downsides too.
For instance, most people find it complex to use the platform due to the advanced features that are available.
But I can say that most people view it complex because they haven't taken the time to watch the right video tutorials that show them how to use each and every feature effectively.
They want to do things by themselves without getting the proper knowledge.
There are some cons when it comes to using Shopify but let's finish talking about the benefits before jumping into the downsides.
Pros Of Using Shopify
Secured
First of all Shopify is more secured than other platforms you can think of.
Every sensitive data you collect on your website is safe such as payment information, shipping address, customer information and other sensitive data you collect on your website.
Great Customer Support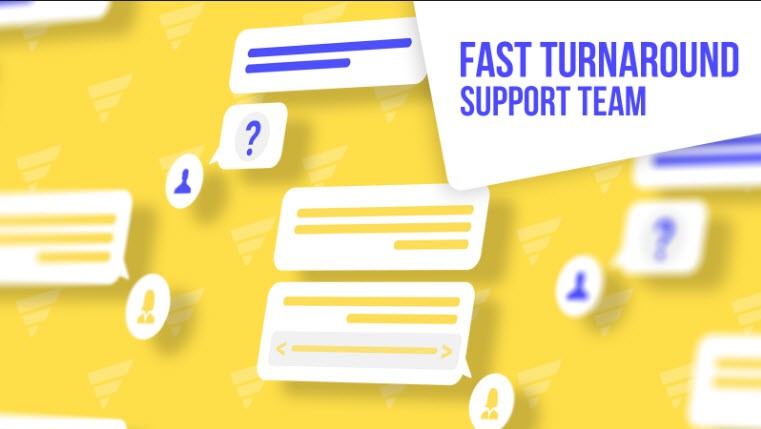 If things go wrong during your website set up you can contact customer support to get immediate help in order to continue building your store smoothly.
There are also guides that can be found in the help center, you get access to guides on almost all topics, but if your questions aren't answered in the help center you can get support right away.
Multiple Payment Support
The first payment gateway you have is the Shopify payment gateway. This should be your preferred payment option, it offers less processing fees and a lot more benefits.
Other payment gateways include; PayPal, Apple pay, Amazon pay, Stripe, and others that are being added from time to time.
A Lot Of Web Designs To Choose From
The design of your store plays an important role when it comes to selling online, Shopify has a lot of themes for every niche or industry.
When you visit each section you'll find beautifully designed templates that you can use to add your products.
So far in the e-commerce industry, there is no platform with high-quality store designs like Shopify.
Marketing Solutions
If you don't have enough budget to spend on advertising, Shopify will help you promote your store. Shopify can help through email marketing, social media marketing, product reviews, and SEO features.
All Shopify Themes Are Built To Comply With Google Updates
No need to hire a SEO expert to optimize your pages.
Not only that, but you also have a dashboard where you can monitor your marketing activities so that you find marketing promotions that work best for your campaigns.
You Can Set Up Your Blog
Blogs are a great way to promote your online store. Shopify allows users to set up their own blog and the blogs rank higher search engines provided you optimize the content on your blog.
Shopify blogging platform isn't really the best and can't be compared with other giants like WordPress but still is enough to help you market your products.
Affordable Pricing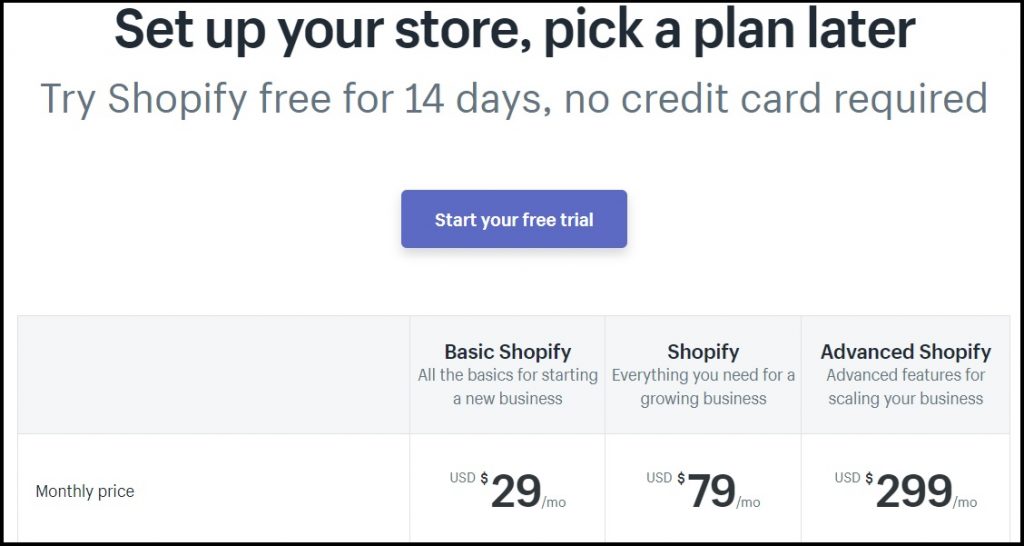 Instead of spending thousands of dollars to hire a web developer for setting up your online store you can pay as little as $29/month on Shopify to set your online store into action.
It doesn't matter the number of products you want to add to your store or how much each item cost, with just the basic monthly fee of $29 you can start selling your products online with ease.
There is, of course, a 2% transaction fees and can be reduced to 1% if you do a large volume of sales.
Cons Of Using Shopify
As it has been said earlier Shopify is the best e-commerce platform, they've integrated almost every useful feature on their platform.
Using some of these features can be confusing especially for beginners. When you login to the dashboard you have a lot of features and options to choose from which might confuse a beginner.
But you need to patient; it takes some to get the hang of it.
Once you're used to the platform you'll never turn back to another e-commerce platform.
The second downside or what some users complain especially small store owners is the monthly membership is expensive to them.
The basic monthly fee starts at only $29 and rising up to $299 per month which is a good option for companies.
If you're really running a serious business online, $29 per month isn't expensive. Only small store owners that make a few sales can complain about such pricing. There is a need for them to market their products more so that they can cover the Shopify membership fee comfortably.
How Easy It Is To Use Shopify?
That's pretty simple, you need to head over to shopify.com and create your trial account, you can try the service for up to 14 days.
You just need to enter your email and password in order to begin setting up your store.
You'll, of course, supply personal details, but that's after you've set up your store.
When your store is set up, you view the "enter my store menu".
Full control panel of your online business is available and can be accessed at any time.
You can also view all your store statistics; you can see the top performing products, total sales, and total sales by channel and more.
Opening a store is just 3 step process, add your product, customize your chosen theme and then add your domain.
If you have a lot of products you don't need to add each manually, you add massive products by uploading them as .csv file.
This will save you a lot of time and effort.
Shopify is really easy to use, as a beginner you don't need to worry about incorporating each and every feature into your online store. Start little by little.
From the beginning, all you have to do is choose a theme that suits your needs, add your products and then integrate payment gateway and you're good to go.
As you're discovering more features and you believe they will be helpful to you, then you keep adding those features in your online store.
Shopify is the easiest ecommerce platform you can ever work with when compared to other platforms.
You just need to learn how to play around with their system and you'll enjoy working with them.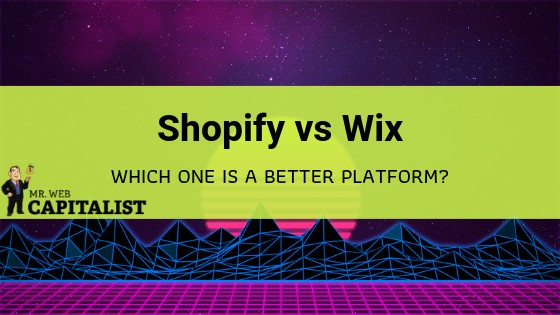 If you're not fully convinced about how Shopify compares to other e-commerce platforms, I suggest you read our review where we compare Shopify with Wix.
- Advertisement -