- Advertisement -
Being an Amazon Seller nowadays it's complicated. Not just because you got lots of competitors, also because you have Amazon as a competitor and lots of guys trying to black hat your listings.
Scaling is also complicated, especially if you don't have the right tools to automatize low-value daily tasks. Here's a selection of tools that I use on my day by day and that help me and my clients.
No Vendor tools here, just Seller/Marketplace stuff, sorry 😊
You can find a complete list of tools on my Amazon Tools website. 
All in one tools
So far, I have used Helium 10, Sellics, Cashcowpro and Seller Sprite. My short list would be Helium 10 and Sellics. If you are looking for an all-in-one solution to help you on:
Product research

Keyword research

Keyword tracking

Feedback and review management

Sales and profit tracking using a useful dashboard

Inventory protecting

Real-time alerts preventing listing hijacking

Listing Optimization

PPC Management
Those 2 options are what you are looking for.
Despite, there are some things you may wanna know:
Helium 10 has a customer feedback module, but it's not included on their monthly plans (for the moment)

Sellics has an Amazon PPC tool. Helium 10 is working on it

Helium 10 has Scribbles, a listing optimization tool. Sellics, don't.

Helium 10 has a refund management tool, very useful for FBA reimbursements. Sellics, don't.

Helium 10 has 15 tools. Sellics has 7.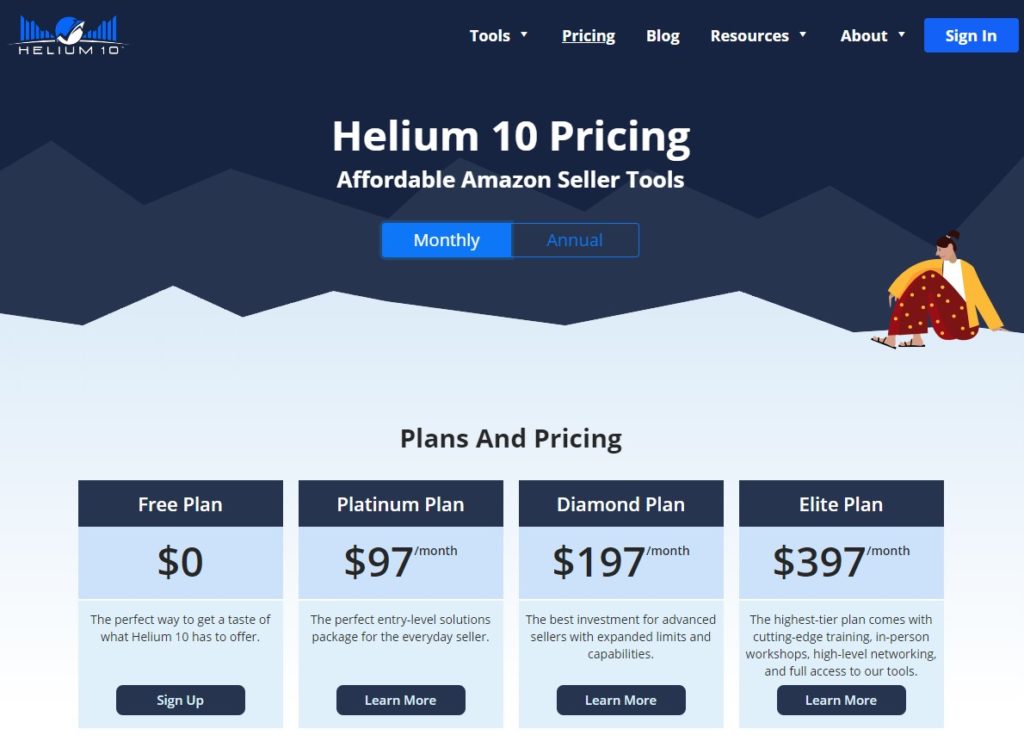 And, what about the pricing?
Helium 10's Platinum plan is $97 a month and it works whether you have 10 or 10'000 products.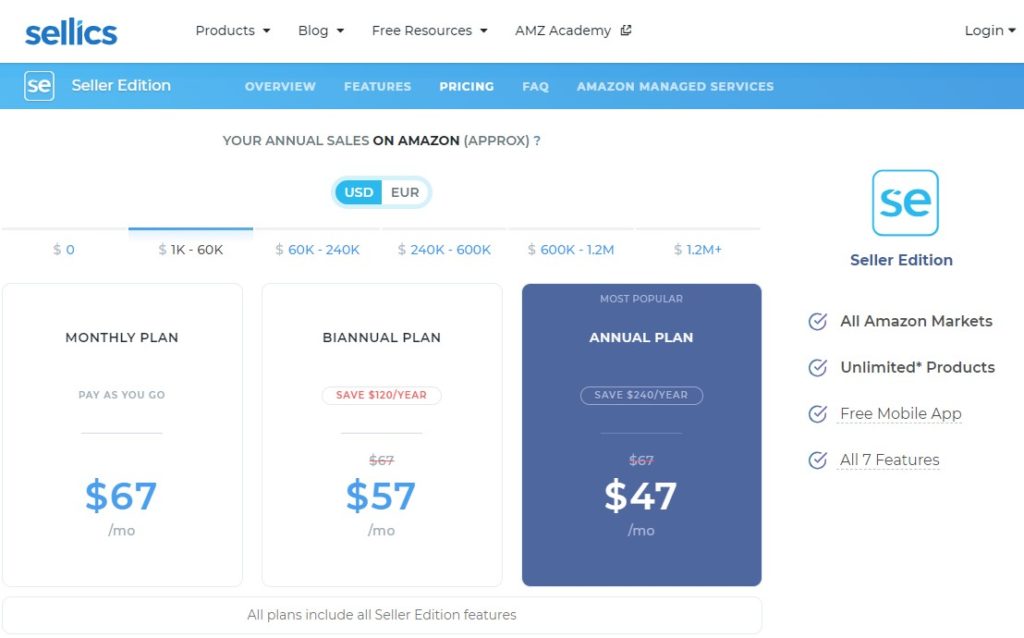 Sellics monthly plan is $67 a month if you're selling $1k-$60k a month. Let's say you scale and start selling on 6 marketplaces and your monthly revenue goes up to $300k, you will be facing a monthly $157 payment which, lets be honest, it's not that much if your revenue is 6 figures a month. But, still, quite a lot of money for just 7 tools, isn't it?
Well, if you can read between the lines, my choice is Helium 10. But, if you're looking for a Vendor all-in-one tool, Sellics is the only one in the market, that's why it's starting price for the 5 tools and just 1 market is $997 a month.
If you want to try Helium 10 with a 50% discount during the first month, use the promo code AMAZONTOOLS50
Keyword and product research
Lucky for us, we have tons of tools to perform a proper keyword or product research. Every all-in-one tool has these 2 features, but if you are looking for a specific key/prod research tool, here's what I found after trying +20 different ones.
There is NO tool matching the exact Amazon search volume for a product, nor the exact PPC. There are some tools that are more accurate than others. The one that I found more accurate so far is Helium 10, but we are talking about specific research tools here, so here's my choice:
Unicorn Smasher
If what you're looking for is a completely free tool, Unicorn Smasher is the best one. Forget about Sonar Tool or other free tools. This one is the thing, search no more.
Merchant Words
I really love Merchant Words. It's easy to setup, easy to use and includes some metrics that you can't find in other tools: Page One Analysis, ASIN Plus or the Keyword Multiplier), but some of these extra features are just available for US and UK market. The Performance Metrics (pricing, ratings, and reviews) too, so it's pretty limited for me, as I mainly work for European Sellers.
Jungle Scout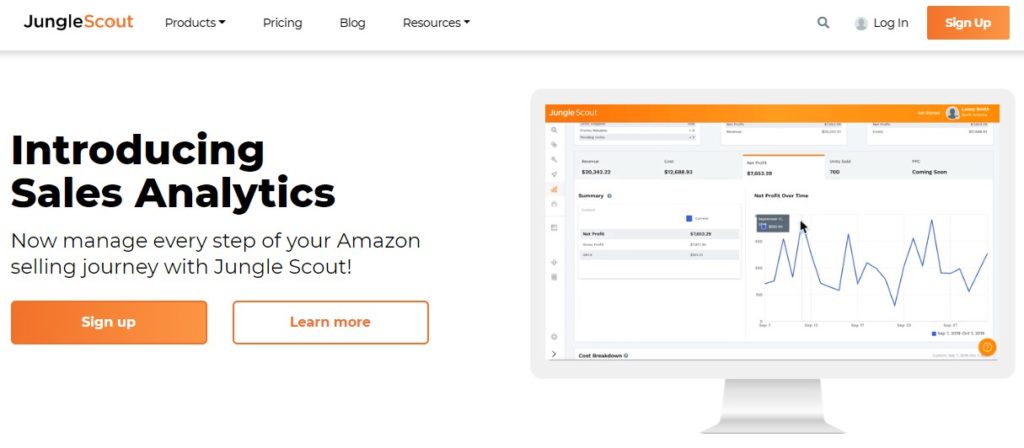 One of the easiest tools if you want to product and keyword research. The data is not accurate, but they have millions of ASINs on their database. Plus, they're adding new tools such as a supplier database, a product launch tool (formerly named Jumpsend) or an Analytics Dashboard, which is kinda cool if that's what you're looking for.
ProfitGuru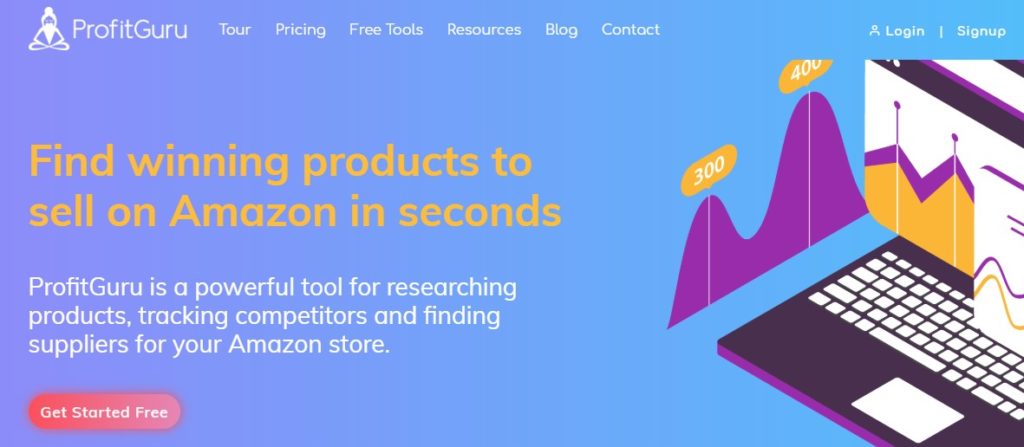 Easy to setup, easy to use, really cheap and with millions of ASINs on their database. Plus, they have lots of filters and sorting options and it works for every Amazon marketplace. If your budget is limited, this is the best tool I've found.
AMZScout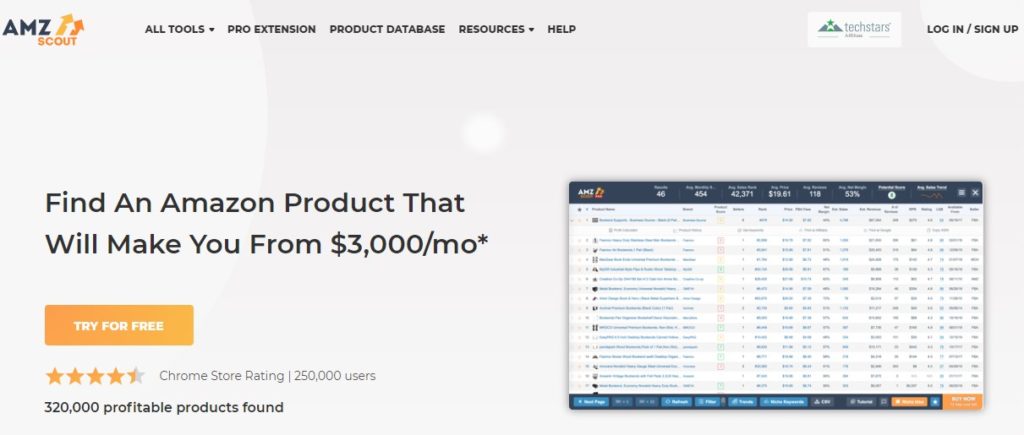 Easy to use and very useful. It can be integrated as a Chrome Extension or downloaded as a Desktop app. The fact that they are the only tool showing how many sellers have found the same niche you just found makes the difference.
AmazeOwl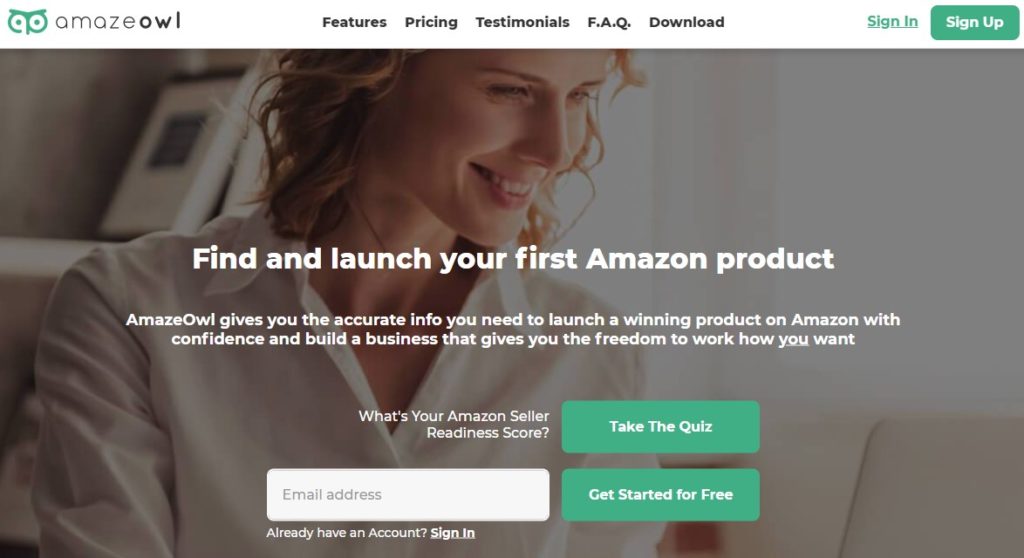 This tool has the biggest database I've seen so far: 600M items across 11 different Amazon marketplaces. If you compare the amount of features and the monthly pricing (from free to $19.99), AmazeOwl is one of the tools to consider on your shortlist.
Use discount code OYLB4CPZ for a 10% off on Growth plan yearly & Established plan yearly
PPC tools
You may know some of them because they've been there since forever: Teikametrics, PPC Entourage, PPC Scope.
However, I discovered a new tool some months ago that's using the power of AI to automatize your campaign performance and I haven't used another one since then.

It's called Zon.Tools and it has some interesting features. Of course, you still have to set up your campaigns manually on Seller Central and you can't 100% automatize EVER no tasks, not even the PPC ones. The key is to set up a maximum ACoS and let the software work its magic.
Keyword guardian: auto pauses your low performing keywords

Keyword recycler: uses the paused keywords, looks for alternative keywords and test them on auto-bidding

Keyword miner: adds new relevant terms to your campaigns automatically

Bid gambler: automatically bids your keywords or targets. If you're getting just a few clicks, it will auto raise the bid.

Bid nailer: auto-adjusts the bids to lower CPCs conserving your clicks

Term-inator: generates variations of low performing keywords testing Auto, Broad, and Phrase

Auto-mate: adjusts your ad groups to help you get the ACoS goal
Not bad for as low as $35 a month, isn't it?
Get Zon.Tools with a 15% discount here using promo code "jordiob"
Analytics
This is the last set of tools I'm using on my day by day and it's maybe the most important one. Yes, I do use Helium 10's profit tool (an analytics dashboard) but I'm always looking for more and more data to find insights and take actions.
So far, I've used Helloprofit, Sellics profit dashboard, Helium 10's profits and I found that the holy grail of Amazon analytics apps is Manage By Stats.
They're adding more and more tools: product launch, PPC Management, Feedback Manager… The fact is that I don't use them. I've got my feedback covered with Helium 10's follow up and use Viral Launch for product launches.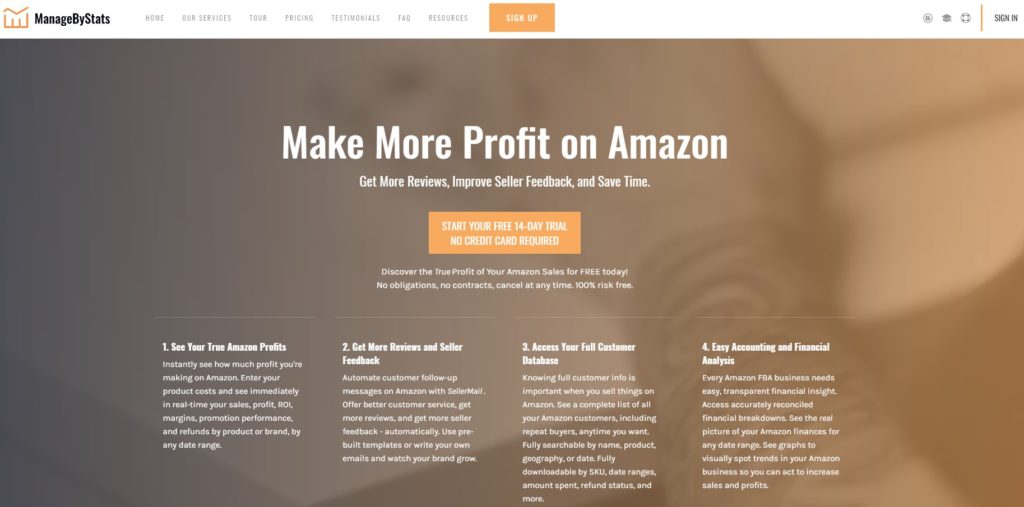 I'm using Manage By Stats because of their Seller Tools:
Profit Dashboard: a 100% configurable dashboard where you can find Key Performance Indicators (KPIs), Graphs. Sales Statistics, Amazon Payouts, Restock Alerts (Inventory Management) and Email Graphs & Stats (if you're using MBS's mail service)

Statistical Management: this is it, I tell you. You can find: Product Charges, Promo Rebates, Amazon Fees, Other Fees, Quantity Sold, Cost, Shipping, Ads Cost, Sales Tax, Profit, Profit % and the ROI and you can sort it by Brand, your own product groups, ASIN, SKU, Week, Month, Year, custom date range…

Historical Graphs View: historical graphs to help you spot insights or trends. Far better than Excel.

Product Grouping & Management: fully customizable product groups.

Customer Database: find top customers, match them with order history, find transactions, repeating buyers, create your customer lists…

Transactions Database: view and sort your transactions by: date, product, buyer, type (Order, Refund, Fee…) and generate reports in spreadsheet format.

Feedback & Reviews Monitoring: if you are using MBS feedback manager, the data is integrated into this section. If not, your Seller Central data will be displayed here

Inventory Management: inventory stats and real-time alerts. Forecasting algorithm included
Starting at $59,97 a month, I haven't tried another software like this one.
So, these are the tools I'm using on my daily basis, which ones are you using?
- Advertisement -