- Advertisement -
Fiverr is one of the best online marketplaces to buy different digital services ranging from app development to SEO.
When it comes to SEO and Online marketing it's one of the best places to get useless services that offer no value to buyers.
At Fiverr you can find a seller selling the same service on different gigs.
If you want to buy SEO Backlinking services on Fiverr extra care needs to be taken because you can easily get ripped off.
There are many Fiverr SEO gigs that will ruin your website. These types of Fiverr gigs will ruin your whole SEO efforts.
Fiverr SEO gigs are well known for drawing Google penalties to websites.
There are a lot of gigs that promise to give much for as little as $5 and that's the kind of gigs you have to avoid.
When a gig is promising to deliver something too much that outvalues the price it's a sign of automation and that's what you should stay away from.
One thing that will deceive you on Fiverr is that most of the harmful SEO gigs have 100's positive reviews.
So why is that?
Most of the people giving those reviews aren't aware of the damage these spam SEO practices have done to their website.
Whenever the seller gives them a report with a bunch of links telling them the order is completed they just tend to provide a positive rating and review.
And also most of the time Fiverr sellers beg buyers to leave reviews for them.
I am not generalizing here, but there are a lot of Fiverr reviews that aren't earned by the seller.
There are of course some decent SEO gigs on Fiverr which every online marketer can benefit from which we'll share later in this article.
But before that you need to understand some gigs you have to stay from, these are gigs that won't do any good to your website.
We'll also answer some questions regarding Fiverr SEO gigs so that you understand how to choose SEO gigs wisely.
SEO Backlink Gigs To Avoid On Fiverr
Automated Links
These are the most dangerous SEO gigs on Fiverr.
Automated links are worthless links as they won't favor your search engine rankings.
Gone are the days when you generate massive Backlinks with the push of a button and still rank your website.
That happened when Google was still a baby.
Now their algorithm has evolved and can detect any spamming activity that is aimed at fooling the search engines to favor any website.
When it comes to building high-quality Backlinks one has to be careful about the frequency. Building high-quality Backlinks in a short time will raise an alarm.
You have to do things randomly to make your link-building campaign unique.
Fiverr is the best place online to easily get automated Backlinks, and the best part is that most sellers will deceive by saying " I'll build 1000 manual Backlinks from high DA websites"
1000 manual Backlinks for only five bucks!
Who on earth will spend days doing this job for $5?
Building 1000 Backlinks manually is going to take some days to complete.
And don't be surprised to find the seller with over 5000 reviews.
You can't use these automated Backlinks on websites you own nor your client's website.
You might use them on your social media pages or YouTube videos.
But consider your website finished the moment you order such gigs.
Any SEO effort you'll make after ordering such bulk and spam links will go to waste because the search engines have already flagged your website.
Most of the time your website and pages will be de-indexed from Google after using automated Backlinks.
Search engines are looking for unique content and natural links.
1000s Of Link Providers
Like I've said some sellers try to deceive people by saying they'll do the job manually.
You can't believe them because no one is going to spend their time manually do such tasks at $5, $10, or $20.
In general, all bulk Backlinks sellers on Fiverr are spam gigs.
You must ignore them even if they have reviews.
These types of gigs are also promising first-page Google placement.
Save your $5 for a coffee than ordering such useless gigs.
When your order such gigs, instead of getting to the first-page ranking they promised, you'll eventually get to the last position or get out of the ranking line completely.
High-quality Backlinks are all about relevancy and the authority of the domain from which you're getting the Backlinks.
Generating 1000's Backlinks at a time won't look natural and will definitely cost you a lot before you get rid of them.
Guaranteed First Page Rankings
Even the most effective SEO services out there can't guarantee you first position or first-page ranking.
I don't think even a Google staff can hold to that promise!
But someone for $5 is making such a promise and Fiverr is letting them get away with it!
Don't even bother to read the gig details because you are not getting any value from that gig.
The first-page ranking isn't only about Backlinks; it's putting in a lot of work to create good and quality content.
And at the same time do all you can to promote your content.
Backlinks alone can't bring massive traffic to your website you have to promote it to various online channels where your potential audiences are present.
Not only that, you have to use the right keywords because keywords play a vital role when it comes to search engine rankings.
Footer Text Links
These are also other link build services to stay away from on Fiverr and any other link building services that are offering them.
Footer links have worked in the past but not anymore because the rules of the game have changed.
Most sellers will claim it's a high DA domain blog, but who cares?
When you order such gigs you'll realize that it's a new blog that has been set up for use on Fiverr buyers.
Even as a webmaster if someone approaches you with an offer to place their link on your website footer you shouldn't accept because it hinders your rankings.
Secondly, the website they'll place the footer links is far different from your niche and a lot of links will be added in the footer and that's exactly what will raise an alert to Google.
These are some gigs you have to stay away from as a webmaster because of their negative effect on your website.
Should You Invest On SEO Gigs On Fiverr?
From what we've talked about you know it's a yes and no answer.
There are Fiverr gigs that are safe to use, these are the manual SEO gigs.
But if you want to perfect your SEO campaigns you should consider investing in effective SEO tools that are proven to yield positive results.
Most of these SEO tools won't automate Backlinks generation for you; they'll rather analyze your competition and conduct a lot of research that you can benefit from.
One of these premium tools to use is SEMRush.
This powerful tool will allow you to monitor all your website activities.
If any link building is doing harm to your website you can easily notice quickly so that you can stop the SEO practices you're currently doing.
There are different tasks you can do with SEMRush like keyword research and analyzing your competitor's links, and much more.
Is It A Good Idea To Focus Only On Fiverr Gigs?
Don't ever rely 100% on Fiverr SEO Backlink gigs for all your campaigns.
Fiverr Backlink gigs receive large orders every single day.
Meaning a lot of websites will be placed on the Backlinks sources.
This means if all your website links are found on the same source, it's a signal telling the search engines they're paid links, not natural links.
You should consider outsourcing your SEO backlinking campaigns to other websites like Upwork, Freelancer.com, or Outsourcely.
Are Fiverr Gigs Reliable When It Comes To SEO And Backlinks?
It all comes down to the type of SEO gig you want to use.
We've already shared the ones you should stay away from.
The next thing to check for reliability is seller reviews, but like I said you can't trust these reviews 100%.
The best way to find out if a gig is reliable or not is to try the service once instead of buying multiple orders at once.
Also, try the gigs on websites or blogs that aren't much important to you.
This way even if their rankings drop it doesn't mean much for your online business.
Overall I can say that if the price of the gig is reasonable when compared to the task to be done, I think that's the type of SEO gigs you should give a try.
For instance, a gig that says "I will manually do 5 high DA do-follow Backlinks for $5".
That's something that looks reasonable than a gig that says "I'll build 100 manual links on high DA website for $5".
Taking all these points you should always trust your instinct and do some due diligence before placing an order.
8 Best Fiverr Seo Backlinking Gigs 2019
Infographics submission
One of the best ways to get quick and easy Backlinks to your blogs or website at a cheap price is by distributing infographics.
You can use this method to get relevant and high-quality Backlinks from image submission websites with a link back to your pages.
On Fiverr, you'll find a lot of sellers that will distribute your images to high DA image sites.
Most online marketers aren't using this method and so image-sharing websites have not been fully spammed.
Most of the time no text is needed, only image, title, and then your page link.
This is very simple to do; you just need to use your existing blog content and create some infographics or you can outsource that as well on Fiverr.
Find a page or a blog post you want to create the infographics from.
Next, create a checklist of the important points your blog post is all about.
You get a featured image on the blog post.
Once you put things together you can use basic photo editors online to create beautiful infographics.
Or consider outsourcing for just $5 on Fiverr for someone to create the infographics.
It's worth the price because you'll submit the infographics to as many image submissions sites as possible.
This means more Backlinks and more traffic to your website.
Once your infographic is ready it's time to find a seller on Fiverr that will distribute the image files to high DA websites that accept submissions.
For $5 you'll get a lot of sellers that will submit your image to 50 submission sites.
Best Infographics Submission Gigs I Suggest
I Will Submit Your Image Or Infographic To 70 Image Submission Or Photo Sharing Sites
This service will also share your photos to top image submissions sites for more visibility and high-quality links back to your website.
All the domains also have high DA and receive lots of traffic.
This isn't just about Backlinks; it's also about connecting with larger audiences.
I Will Do 70 Infographics Submission Sharing Manually
With this gig, your images and infographics will be submitted to 70 image websites.
All the sites are high authority domains such as Pinterest, Flickr, Imgur and more.
It's a 100% manual submission service and all submissions will be 100% live.
All your URLs will also be pinged so that they're picked by the search engines.
Document Sharing Sites
The next SEO backlinking to order on Fiverr is distributing your pdf files to document sharing sites.
Not only for Backlinks, if you're looking for easy ways to increase your website traffic you should consider distributing your doc files to document sharing sites.
Most document-sharing sites have a high DA.
Meaning you don't need to worry about low-quality Backlinks.
All the Backlinks you'll generate are considered good on major search engines.
To get started you need to set up a pdf file that has your website link.
Your pdf file doesn't have to offer much to the reader.
All you want to is to give the reader short and valuable information so that he as to visit your website link to get the complete information he wants.
Your pdf file doesn't have to be lengthy or filled with a flashy layout and graphics.
You can get started with Microsoft word and later convert that docx file to pdf file which you can do online for free.
Just search for "free docx to pdf converter".
Once your pdf file is ready you can now head over to Fiverr and find a gig that will submit to document sharing websites.
Your typical $5 gig should submit to at least 20+ high DA document sharing sites.
Best Document Sharing Gigs I Suggest
I Will Do A Manual PDF Submission To 40 Document Sharing Sites
This gig will submit your PDF, PowerPoint or articles to top document sharing sites.
We're not talking about sites like mediafire.com, or sharesend.com.
Will submit to high-quality sites like Slideshare, Scribd and other powerful document sharing sites.
You'll get a complete report of where the document has been submitted.
I Will Do A PDF Submission To 15 Document Sharing Sites
This is one of the oldest providers on Fiverr when it comes to pdf submissions.
The seller has been around since 2010 and has thousands of positive reviews.
This gig will provide more exposure for your business and help you generate powerful Backlinks for better rankings.
Guest posts
Every SEO and Backlink campaign should have a guest post in their checklist.
Guest post is one of the best ways to get natural backlinks to your website with ease provided you're using only one piece of content for every blog post you made.
And the best way to benefit from a guest post is by finding relevant and authority blogs.
Guest post isn't only about Backlinks; it will bring in more visitors to your websites.
If you add the guest post on the right blog the traffic you get is unlimited because your content will receive a lot of shares, meaning your content that has your website link will be distributed to various online channels including social media.
Fiverr is a good place to find bloggers that will accept your guest post for a low price.
There are sellers on Fiverr that will take the challenge to find bloggers who're open to accepting guest posts.
They'll then contact them in their own way so that they accept your content with a link back to you.
Then there are blog owners who themselves accept guest posts on their blog.
Most of them will specify the niche and even URL so that you can check the quality of their blog before placing an order.
If you have the same niche with such bloggers and their blog is good, then this is the easiest and best guest post you can get.
Then finally you have spammers who'll randomly place your website on low quality or self-created blogs just for the sake of making money on Fiverr.
As a wise online marketer, you already know which gigs to choose.
Best Guest Post Gigs I Suggest
I Will Guest Post On My DA 64 Lifestyle Blog
This seller will make a guest post on a magazine website blog that receives about 250,000 visits every single month.
You'll get a permanent do-follow Backlink for your website.
This is a recommended service because the domain is 15 years old and has over 300,000 social media followers.
I Will Guest Post On My Google News Approved Da 80 Magazine Blog With Dofollow Link
This gig will also submit your guest blog on their Google news website.
They also have old domain that's about 11 years old.
And because this is a high-quality service they don't accept low-quality content, duplicate content or 100% promotional content.
You know this is a service you can rely on since they want to protect their website as well as yours.
Blog Comments
Most people consider blog commenting dead especially when it comes to using Fiverr for these services.
We're not talking about adding the same comments to 100's of blogs.
Blog comments are still alive and effective but things have changed after a series of Google updates.
The effectiveness of your blog comments comes down to the blogs you choose to add your comments.
Most online marketers will tell webmasters to comment on new blog posts so that their comment is at the top and still they end up with little to no traffic.
First, you need to look at the popularity of the blog, that's the blog domain name; you want to comment on a blog that has a lot of followers.
Then you don't want to make short comments like "that was a great post" or "I love your post" and expect to generate traffic.
Most blog owners don't approve such comments because they know they're created by bots just for the sake of link building.
Try to engage with the writer and talk about your experiences too and also try to tell a story of what you talked about on your blog.
This will make your comment readers curious and have no option other than to visit your website to find what you're blogging about.
Before ordering any gig on Fiverr you have to make sure that they're selling unique comments.
It doesn't matter if it's a few comments but they have to be unique and should come from excellent blogs.
If possible you should specify the blogs you want the seller to add your comments and website link.
Best Blog Commenting Gigs I Suggest
This is definitely one of the best blog comment gigs on Fiverr.
The seller has stated that he'll read the blog posts and then write engaging comments that will bring interactions.
He also stated that he isn't doing it just for the sake of generating Backlinks but for user engagement.
This should be your first option when it comes to blog comment.
I Will Provide Niche Relevant Manual Blog Comment Backlinks
This seller will also find niche related blogs and do manual blog comments that will be linked back to your website.
There is no use of any automation, all comments will be manual and will be delivered on time.
So try this gig also if you want to get the best blog comments.
Press Release SEO Backlinks
The press release isn't dead as most people consider it to be.
It's just you can't order those Fiverr gigs that will blast a single press release to 100's of submission sites.
There still are high-quality press release submission sites that accept press release submission with a link back.
But most of the ones that remain will manually review your submissions before adding to their websites.
There are a few sellers on Fiverr that will manually submit your press release to these high pr websites.
For $5 or $10, you can get between 10-40 submissions, but you should, of course, offer unique content to each site if you want to get the best result.
Best Press Release Gigs I Suggest
I Will Build 3 Press Release Backlinks, For Marketing And SEO
For $5 this seller will give you 3 high-quality Backlinks for your website.
They're few though, but this shows they're high-quality websites you'll get the Backlinks from.
It's a 100% manual process and you'll get a mix so that things can look natural.
You'll also get login details to the accounts that were used to create the Backlinks so that you can make edits if you want in the feature.
I Will Submit Your Press Release On Google News Website
This seller will give you a do-follow Backlink on a Google news website.
Your content will be posted and your website details will be added in the author bio.
Your content should be news or press release type if you want to get the best engagement.
You should give this high-quality gig a try.
Blog Directories
If done right Backlinks from directories play an important role when it comes to your website ranking.
Very few of these free blog directories are still effective.
Most of them have turned into paid directories so that they can block spam submissions.
The good sellers on Fiverr can still submit your site to good directories that can help increase your website rankings fast.
Find a good seller with some positive reviews request to see the directory they intend to place your website.
Best Blog Directory Gigs I Suggest
I Will 50 Blog Directory Submission Service
This gig will submit your blog to the top 50 blog directories.
It's a manual submission service and your blog or website will be submitted to recommended or appropriate categories.
You can also provide your own directories or can provide details so that they can search for your preferred directories.
I Will Do Manually 25 Blog Directory Submission Service
This seller will also do manual submissions to 25 directories.
This is the second gig to try if you're looking for manual service that will increase the chance of ranking your website in search engine results.
All the websites are high DA and you can generate free traffic from these sites.
Article Directories
Articles directories are effective when it comes to generating traffic to any website and getting a link back.
As long as article marketing is in existence, article directories will also be alive.
Most of the popular article directories we know about are dead like EzineArticles, Articlebase, GoArticles and much more.
The few that are left have strict guidelines when it comes to article submission.
None of them will accept low-quality or duplicate content on their directory.
Find Fiverr sellers that can submit your articles to reputed article directories.
Make sure to add a unique bio description for all the directories.
Best Article Directory Submission Gigs I Suggest
I Will Do Manually Submit Your Articles To Top 20 Directories
This is one of the best services that will promote your articles and build some Backlinks back to your website.
The seller has been a member of Fiverr since 2012. He will submit your articles manually to 20 top article directories.
You'll get a full report on where your articles have been submitted.
I Will Write An Article And Submit To 2 HQ Directories For Backlinks
For $10 bucks this seller will write an article and submit it to one of the best directories that are available online.
You'll get powerful Backlinks for your website plus he'll write the content for you.
This is a good service to try for article submissions.
Forum Posting
Forum posting SEO Backlinking can't be ignored in this list because forums are a good place to generate massive traffic to any website.
A lot of webmasters are relying on forums to generate traffic to their websites.
Getting Backlinks on forums isn't difficult, you just need to participate in forum discussions and make some recommendations to your website via signature.
You can also generate Backlinks on your user profile with ease.
Best Forum Posting Gigs I Suggest
I Will Do Niche Relevant Forum Posting With Do-Follow And High Quality Forum Backlinks
This is so far the best forum post Backlinks gig you'll find on Fiverr.
The seller will find niche-related forums similar to your topic and then make posts with your website links.
Everything will be supplied to you including the report sheet and login details to the accounts used to create the forum posts.
Basic service starts and $10, if you're happy with the service you can upgrade.
I Will Do Forum Posting High Quality Forum Post With Do-Follow Backlinks
This service will give you do-follow Backlinks by posting on high-quality forums.
You'll not only get high-quality Backlinks, but you'll also benefit from the traffic that comes to your website.
This gig also is worth taking a look at.
There are a lot of gigs on Fiverr that will create forum profiles from high authority domains.
But you have to make sure the forums are niche related not just some random forums that come out of nowhere.
Choose gigs that will do manual work instead of using bots.
With the right forum links, you can improve your blog rankings.
BONUS: Expired Tumblr domains
Expired Tumblr domains are domains that have been used in the past but have been forgotten by the owners, and they've been picked up by other users specifically for link-building.
Quite often these blogs have good site stats, Page authority, for example. If you add related content on this blog and link it to your site, it will give you some sweet link juice.
Best Expired Tumblr Gigs I Suggest
I Will Register And Customize 5 Tumblr Blogs With Pa Above 50
The basic version of the gig will get you 5 registered expired Tumblr blogs all with Page Authority +50.
In addition, you will receive login information with all details (email, password) and a straight-to-the-point guide on how to get the most benefit in terms of SEO from these Tumblr blogs.
I've tried this gig myself and I love it.
Fiverr is a good place to outsource some of your SEO and Backlinking tasks.
You have to be careful though when it comes to using Fiverr gigs because a lot of sellers there use automation which is something that will ruin your website.
Take some time to check the details of every SEO gig before you place an order and if possible ask the seller questions to make sure that he's not going to do any harm to your website.
If you're into link-building, then check out 15 Best Link Building services to buy on Fiverr and read our article if Guest Posts are safe to buy on Fiverr.
SPECIAL OFFER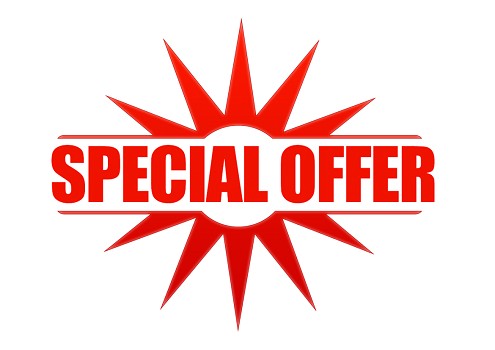 If you're interested in high-authority backlinks, then check out our self-made Rankd SEO Backlink Database. There are step-by-step guides on how to build backlinks on hundreds of high-authority websites.
Plus it has a list of more than 1400+ websites that accept Guest Posts.
Use coupon code MRWEB for 10% discount!
- Advertisement -