- Advertisement -
Are you looking for ways to monetize your WordPress website so that you can generate more revenue from your blog traffic?
I know you do! We all love some extra cash from our online hustles.
There are many ways to monetize your blog, but almost all of them don't allow you to take full control.
Take Google Adsense for instance, you have already worked hard to add lots of content on your website but end up receiving a few cents per clicks.
Or if you're using ad networks to display ads they will not display ads to your satisfaction or will end up placing low paying offers.
Plus they have a lot of requirements; like your website has to be one year old or the traffic must come from certain countries before they approve your blog.
On the other hand, there are some that do the task manually by visiting each and every page on their blog to add product or affiliate links.
That's tiresome. I know some bloggers that have to abandon their pages because they don't have the time to do this manual task.
If you're facing any of these problems your struggles have finally come to an end because I'll present you a powerful tool that allows you to monetize your blogs with ease and without any technicalities.
This is a Plugin that takes only a few seconds to set up and will automatically add whatever types of links you want to add in your blog posts.
The Plugin is none other WP Speedy Links. It's a revolutionary tool that allows you to monetize your blog without going through any complex process.
If you create a new WordPress website today you can start earning money right away from your content.
There is no affiliate or ad network that will approve a new blog for monetization on their network, Adsense requires that your blog is at least six months old and other affiliate networks require one year.
Finally, you can now start earning money from your WordPress blog without waiting for approval from anyone.
Add your product links or affiliate links, it's up to you. The sky is the limit when it comes to using WP Speedy Links to monetize your blog.
You can now use this powerful Plugin to place affiliate links on thousands of pages on your website with a few clicks.
You can edit and customize your WordPress site in any way and any time you want without restrictions.
If you're not monetizing your blog content with affiliate links then you should know that you're missing out thousands on commissions.
It's time to get paid for your WordPress blog traffic!
We all know the effort involved in creating content on a consistent basis on our blogs and also the time it takes to do SEO and promote the content through different channels, but still, most people decide to let the traffic go into waste.
Even if you're not interested in monetizing for revenue, at least build your subscriber list so that you can promote your feature posts.
WP Speedy Links is an excellent tool that allows you to optimize any keyword that's included in your posts.
Using the tool is simple: you just need to add your keyword or phrases and then assign URL's for the keywords. You then select some parameters and the Plugin will add the URL's whenever a visitor land on your pages.
You can add any link. You can use Amazon link, ClickBank affiliate links or any link you might think of including social media links.
The whole system only takes a few seconds to set up,
Advantages of using WP Speedy Links
Use unlimited keywords
You're not restricted to the number of keywords you can use; you can add multiple keywords to the tool and will treat each keyword differently depending on the URL you assigned to it.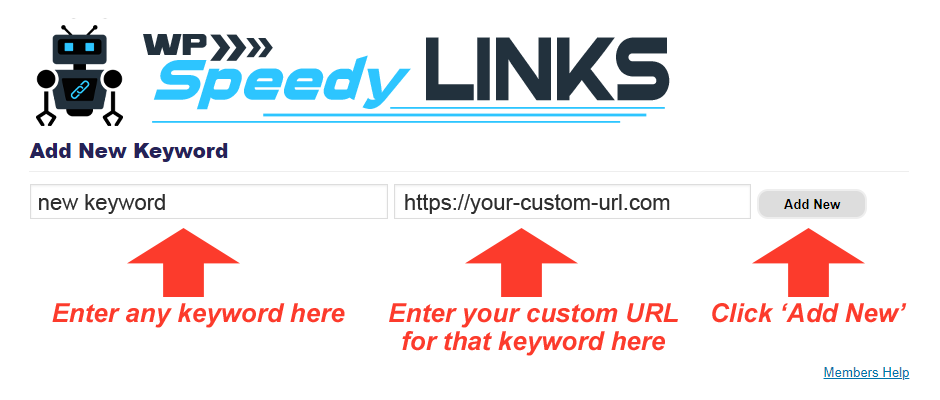 Unlimited URLs
This is what makes the tool awesome, you can combine multiple affiliate links from different sources, you can combine Amazon, ClickBank, and JVZoo links together in one page on separate keywords.
You Customize Your Setting Whenever You Want
If you realize some keywords aren't performing well you can change your settings to target other keywords.
You can also customize the links, instead of using affiliate links directly that might hurt your rankings especially if there is too much of them. You can use redirect links or link shortening services such as Tinyurl.
How Does the WP Speedy links Plugin Actually Work?
I'll demonstrate this with an example:
If you have a blog on "weight loss for men" you can set the WP speedy links to link every keyword or phrase on your blog that mention "weight loss for men" or "losing weight".
And what does that means for you?
It means more traffic to the linked pages and that will bring in more sales, leads, subscribers or whatever your call to action is on the linked page.
What Do You Need To Make The Plugin Work?
The Plugin is only for WordPress hosted websites, and you need to have one of the latest WordPress versions that are available. Check the website to view this info and ensure your WordPress version is supported.
HTML websites or blogs hosted on other blog platforms can't use the Plugin.
Secondly, you need to ensure that your website is receiving traffic, or you won't notice an increase in sales or leads by just installing and activating the Plugin.
WP speedy Links isn't designed to drive traffic to your blog. Rather it's designed to drive traffic to URLs that are linked to your pages.
So be aware that traffic is needed in order to benefit from this tool.
However, it doesn't matter if you don't have WordPress, you can still create a new WordPress site within minutes and start sending traffic no matter how small it is and you'll start seeing results.
If your WordPress blog is already receiving a lot of traffic then this is a must-have tool because you can start generating cash from your traffic.
Do You Need WordPress Coding Skills?
Absolutely not, even if you're using WordPress blog for the first time you can install and activate the Plugin. You then follow the simple instructions that will be given to you.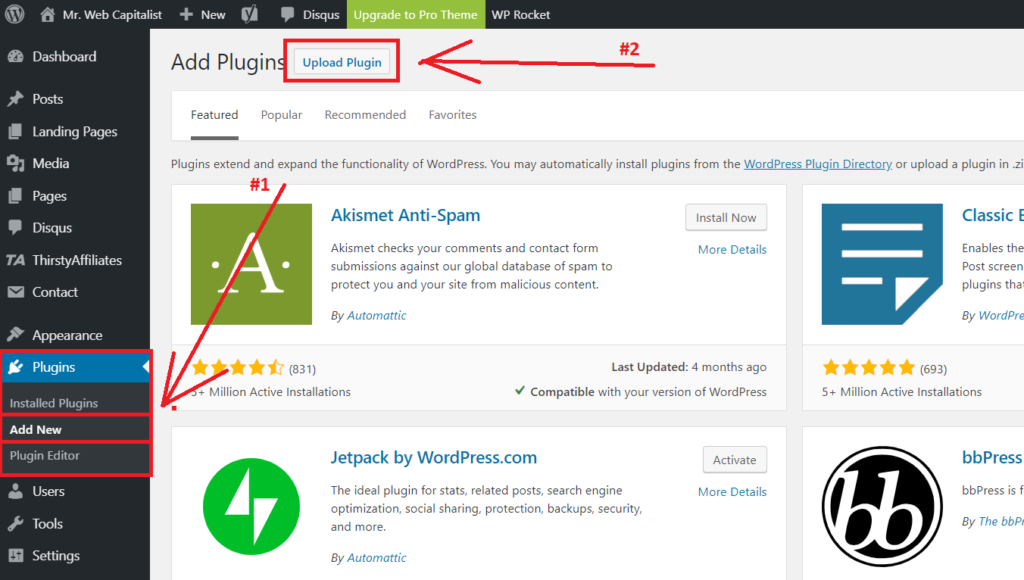 It takes a few seconds to install and activate just like any other Plugin you've installed on WordPress. You'll be given a zip folder that contains the Plugin and you'll upload it directly to WordPress using the Plugin menu in your WordPress dashboard.
How Much Money Can You Make From Using This Plugin?
It all depends on the traffic you receive and commissions for each product you linked on your pages. The more traffic you receive the more money you'll make.
WP Speedy Links isn't directly money-making software. It's just a Plugin that helps you earn more revenue quickly from your blog.
How Long Does It Take To Add Links In Your Blog Posts?
It only takes a few seconds to install and activate the Plugin. Adding keywords and assigning URLs also takes a few seconds. Just type your keywords or paste them and you're ready to start monetizing your blog with such keywords.
In less than five minutes you can download, active and start monetizing your blog content and that too with a few clicks.
Is It A Good Value For Your Money?
When you consider the time it will take to manually add links in your posts, you can understand that you're making an excellent decision by buying this Plugin. Just consider all the frustrations you have to go through if you'd have to edit thousands of pages.
Or on the other hand, if you're using ad and affiliate networks that might reject you countless times in order to approve your website for monetization using their offers, that's if you finally get approved.
But for a few dollars, you're automating a task that takes forever to complete.
BONUSES
Here at Mr. Web Capitalist, we have prepared an Exclusive Bonus, which is available only if the course is purchased through this link.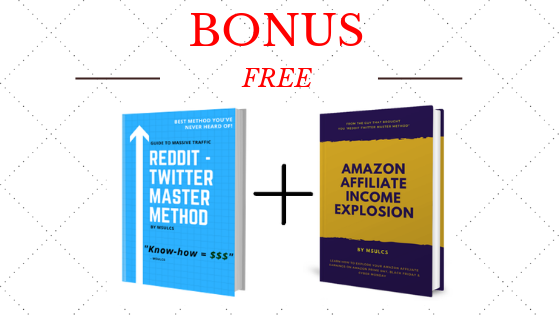 You will get two guides!
Reddit-Twitter Master Method: Guide to Massive Traffic (priced $67).
Amazon Affiliate Income Explosion (priced $35).
What is Reddit Twitter-Master Method about?
Learn how I made a steady income on Reddit with NO website and NO investments!
For the past 1 and a half years there hasn't been a day since without any sales with this method. NONE.
How much I've made? For this period the average earnings per month from this method alone are $2500-$3000 (proof inside the guide).
It's a perfect way to promote anything and get Massive traffic.
What is Amazon Affiliate Income Explosion about?
This method is to be used two times a year for an extra income boost. First one is on Amazon Prime Day and second is on Black Friday/Cyber Monday (they're a few days apart, so they count as one). It has helped me earn extra ~$5000 a year for just a few days of work.
With this guide, you will learn how I did it. Oh, and by the way, you don't need established traffic to your website or social following of any kind. It's that easy! And traffic, as you know, is the hardest thing to acquire.
How to receive Bonuses?
To receive the BONUSES email me at martin@mrwebcapitalist.com with the purchase information. After confirmation, I will send you both guides.
Conclusion
WP Speedy Links is all about saving time and monetizing your WordPress appropriately.
Time is money and if you're constantly spending time adding links manually on your blogs, then you're losing a lot of money because that time could be used on other important areas of your business. You can spend that time conducting research and uncover more ways to improve your business.
Why do you need to constantly waste such time while there is a tool out there that automates the entire process within seconds?
Focus on the things that will yield more money like writing more newsletters to your subscribers, creating products and setting up campaigns that will bring in more money to your business.
In summary, when you take a look at the task done by WP speedy links, it's all about saving time and energy. If you were to do the task manually you'll end up adding broken links or putting the wrong links on keywords which will not convert much.
Wouldn't you rather invest some pennies to save yourself countless hours!
Don't wait, go ahead and grab your copy of WP Speedy Links now before this special deal goes off.

You have nothing to lose by investing in this great Plugin. Plus you're backed by a money-back guarantee. If you're not satisfied you can claim your money back with no questions asked.
- Advertisement -