- Advertisement -
Any internet marketer knows that the success of any online business depends on the amount of traffic it receives; traffic is equivalent to potential customers.
The more traffic you get the more money you'll make.
And there is no better way to generate this traffic other utilizing SEO (Search Engine Optimization).
Google alone occupy up to 70% of all search engine traffic and Bing occupies almost the rest, I know there are other search engines that receive some traffic, but that's not much.
The only significant ones are Google and Bing.
What I am trying to point is that people are always looking for SEO experts to optimize their websites because they know there's no better and quality traffic than search engine traffic.
This means more money for people and firms that are offering SEO services.
Yes, there is a lot of money to be made from selling SEO services but the downside is that SEO tasks are time-consuming and there is no guarantee.
It can take weeks or even months to optimize a website in order to achieve those higher rankings you've promised to your clients.
If you're going to do the entire task alone you're not going to make much money selling SEO services.
Secondly, if you're a web designer you're leaving a lot of money on the table if you're not selling SEO services to your clients.
You see, you've already pitched to your clients that you'll design beautiful websites that attract visitors but your client end up hosting their website and they're still not receiving any traffic.
And you know who they'll blame? It's you that design the website.
These clients have no idea what SEO is all about.
It's up to you as a designer to educate them on SEO and then sell SEO services to them.
But the problem is you only know how to design websites, but when it comes to SEO optimization you can't implement anything.
So as a web designer how do you deliver SEO without actually being an expert at SEO?
And also as someone who is offering SEO services, how do you make more money from your SEO agency?
The simple answer is to become an SEO reseller.
Who Is SEOReseller.com?
Any wise SEO expert that owns an SEO agency doesn't sit down for weeks optimizing client websites, they outsource the task to SEO reseller programs.
SEO reseller programs are SEO agencies that optimize websites at affordable rates for individuals that run SEO agency.
As with any other type of business, you'll find a lot of junk and low-quality services out there.
Care needs to be taken. Some people just read an eBook or watch a few videos online and think they're SEO experts.
One thing you need to keep in mind is that before considering working with any SEO reseller program you have to make sure that they deliver results.
Don't let them sell their services to you by telling you they'll perform some kind of optimization on your client's pages.
Check their disclaimer and terms and condition pages carefully. This is important because there are a lot of SEO services that will promise to rank the first page but in their disclaimer, they'll mention something that's different and you won't get any refund even if results aren't delivered.
Later in this article, we'll share some tips that will help you find the best SEO reseller for your SEO agency business.
Since SEO is a demanding service for online marketers, you'll find a lot of resellers pretending to be the best.
But there are actually few of them that can deliver results.
One of them is SEO Reseller (seoreseller.com).
We'll review this great SEO service later in this article.
But before that, we'll take a look at the benefits of working with SEO resellers and how to choose the right one for your business.
Can I Build My Own SEO Agency?
You can build your own SEO agency even if you're not good at SEO, learning the fundamentals of SEO will definitely help and I highly recommend you do so, but the most important thing you need to understand is learning how the business model work.
And Before I Even Go Further Let Me Clear Some Misconceptions About Becoming A SEO Reseller.
You Have To Do All The Work In House
This is a common misconception I've heard a lot.
I will tell you this: you can run an SEO agency with just your computer and internet connection.
You don't need any in-house employees to be doing the SEO tasks for you.
By running a SEO agency you'll only focus on three things.
First, you find the clients that need SEO services and pitch your services to them.
Secondly, you find a reputed SEO reseller program that delivers results so that you can hand over all the SEO tasks to them.
And finally you collect the payments from clients, this should be the second step actually because if you can really deliver good results to your clients and you have some testimonials that will back up the quality of your services from previous clients you should collect payment in advance or in full before you start working on any client project.
This is all you have to do in order to make money with SEO reseller programs.
You Have To Become A SEO Expert
This yet another misconception you'll often hear from most people.
This is really far from the truth because there are a lot of people running successful SEO agency with little to no knowledge of SEO.
So when someone tells you that you have to master SEO before starting your own SEO agency you just have to ignore their advice.
You just need to understand how SEO works NOT how it's done. And if you're reading this article I am sure you know what SEO is all about and the basic concept of it.
Once you grasp that you're ready to go.
With That Said Here Is What You Should Always Remember When It Comes Starting Your Own SEO Agency.
You don't have to do the job yourself
You can always deliver quality work by using SEO reseller programs such as SEOreseller.com
You'll always make more money outsourcing to SEO reseller programs.
By outsourcing to SEO reseller programs you can focus your time on getting more clients, which means more profit for your business.
You can work with as many clients as you want since you're not the one doing the actual work.
Why Should You Use SEO Reseller
SEO is more expensive than ever.
According to some research conducted credo, the typical rate charged by SEO consultant is $173/h, and if you're going to hire someone for link building task you have to pay them up to $194/h.
Another similar research conducted by Moz shows that in any developed country you have to pay an SEO consultant up to $100/h to optimize your website.
Though you can hire cheap SEO consultants at Upwork for almost under $25/h, but most likely you won't get the best results. Any SEO professional will charge at least $100/h.
When you try to bring SEO's in-house you'll pay a very hefty amount for your employees and there is no guarantee you'll get back your investments.
This means outsourcing your SEO tasks to SEO reseller is the best way to go.
SEO Is Critical
When it comes to online marketing there is nothing as complex as SEO
Even with paid advertisement methods, you can identify where the problem is, with proper tracking you can identify PPC programs that are not effective for your campaign.
But when it comes to SEO there are lots of factors involved especially when it comes to outranking your competitors.
This means if you decided to do the job by yourself you'll be spending weeks trying to rank a website, and as you know ranking a website means outranking other websites.
When your competitor's websites are well optimized especially when they have powerful Backlinks, things aren't going to be easy.
Wouldn't you rather outsource to SEO reseller to take care of all the tasks involved since they have proven track of success record?
Is It Easy And Hard To Do SEO?
Based on what we've talked about in this article regarding SEO you'll understand that SEO is costly and a complex process; no matter how good you are.
SEO is a highly demanding service and also a very lucrative business if you can use SEO resellers to leverage all the work involved.
SEO reseller makes it easy for you to start making money online by running your SEO agency and also without hiring expensive SEO consultants or throwing your money to freelancers who don't deliver results and only charge by the hour of work done for you.
How Do You Resell SEO Services?
It's not that hard to resell SEO services.
You first need to set up your SEO agency website, if you're not a designer you can even find SEO agency website template at an affordable price.
Visit sites like ThemeForest and search for "SEO agency", you'll find lots of templates.
If you can customize the template then do so according to your taste and if you don't have any website editing skills you should outsource at freelancing websites.
Once your website is ready, it's time to find clients; local clients are your ideal potential clients.
Why? Because these business owners have no idea what SEO is all about!
If you can really pitch well, you can land your first client the very first day.
Visit local business owners like restaurant owners and have one meal in their restaurant and give some compliment.
Then you talk about your services and explain yourself as an SEO consultant that helps local businesses get more exposure online by ranking their website on the front page of Google.
Explain to them that they are throwing money away by using traditional advertisement methods that don't work effectively.
And by the way, before contacting any local business owner make sure their website isn't on the first page, it should be sitting like in the 100th position.
If you can find business owners without a website, they're the perfect option.
If you don't know how to design a website, most SEO resellers offer website design, you can outsource that as well.
And your final step is to find SEO resellers and in the next section of this article, I'll outline how to choose the right SEO Resellers.
How To Choose The Right SEO Reseller
Since now you've all seen the benefits of SEO resellers, how do you find the right ones for your SEO agency business?
Find Honest Reviews Regarding Any SEO Reseller
90% of online consumers will search for reviews about any product or service before they make a purchase and the reviews they find will influence their decision.
When it comes to SEO services you're not going to search for reviews as you would for any other product and services.
Remember that people offering SEO services are good at ranking websites, they can create multiple reviews websites and rank them, so that whenever someone searches for reviews, their review pages show up.
The sad news is that some SEO agencies will even hire another SEO agency that's better than them to rank their review pages.
In order to find real and genuine reviews, you have to find the actual people who've tested the services.
Most people will share their experience about a product or service and when you look at the way they express their opinion you definitely know they've used the service.
If possible, look out for video testimonials on YouTube, if the SEO reseller is very popular and is reliable you'll find people talk about the websites they've used for a particulars SEO service and the result they've gotten.
How Long Have They Been In Business
When it comes to online marketing nothing changes faster than SEO, search engines make changes to their algorithm without prior notice.
Though, when there are some important changes they will make them public.
So that's why it's important to work with agencies that have been in the business for long, meaning they're well aware of the major search engine updates over a long period of time.
You can easily find out how many years they've been in business by checking their domain registration date.
Any serious online business will register its domain name for at least 10 years.
Find SEO resellers that have been in business for at least five years.
Number Of Clients Served In Your Niche
SEO isn't generalized. The strategies you apply to one industry is different from another. Some SEO experts specialize in the local ranking, others can rank global keywords, B2B, e-commerce and much more.
So you want to identify the industry you'll be dealing with and find an SEO reseller that specializes in that particular industry and has served a lot of clients in that field.
Payment Structure And Cost
You definitely want to use an SEO reseller because you want to take advantage of leverage and make money.
This means you have to choose carefully in the sense that you make money from your leverage.
You have to find affordable and yet an effective SEO reseller program.
Going for cheaper services isn't an option when it comes to SEO.
It's all about results, not the costs. And we're talking about long term SEO rankings, not short term.
There are a lot of SEO firms out there that will use strategies that will rank your pages for one or two months and then fall down.
You want to stay away from such services.
The key is to find reasonable rates that deliver results in the long run.
Guarantee
You make sure there is a guarantee in the contract that defines what you want to accomplish.
Every SEO reseller will mention a guarantee on their website, but most don't hold to their promise.
It's important to draft an agreement whether in written or in electronic form, this is the best way to protect your clients business and your business as well.
Communication Or Customer Support
As someone that owns an SEO agency you're dealing with a lot of clients, this means there would be a lot of recommendations from your clients.
That's to say whatever you communicate with your clients you'll also have to talk to your SEO reseller.
That means if you want to run your business effectively you have to choose a reseller with an efficient communication system.
If possible lookout for a reseller that has instant chat massager that will reply to queries fast.
Use SEO Resellers That Offer Monthly Packages
SEO is a continuous process; it's not a one-time thing.
Even if you've done things right you'll end up losing your rankings over time if you don't optimize your pages consistently.
So to ensure the quality of your services to clients you want to find resellers that will keep on working on your client's websites over a long period of time.
This is the only way to keep your clients happy in the long run. This means more business and more referrals for you as long as you keep working on quality.
Test The Services First
Even if you find the right SEO reseller program that has all the qualities you're looking for you can't just jump in and hand over all your SEO tasks.
There is the need to test them for one or two websites and if things are good you then order for the services as much as you want.
Chances are you won't find the right SEO reseller after the first few trials; you'll have to spend time and money before coming up with an SEO reseller that suits your business needs.
Keep testing until you find the best option.
In the long run, it will be worth it, because if you find the right SEO reseller you're going to build a lucrative business for many years to come.
And if possible don't put all your eggs in one basket.
Make sure to have a couple of SEO resellers by your side so that if one fails to deliver you can turn to another reseller from your list.
Have at least five reputable SEO resellers that have proven to work for you.
How Much Should I Charge For SEO?
A lot of factors are involved in determining the amount you should charge for SEO services.
But the most important one, in my opinion, is the level of difficulty for the given keyword.
Keywords targeting larger cities are difficult to rank due to the massive competition.
It also depends on the nature of the client; you can't charge the same fee with a client that's making a profit of $10,000 per month and a client that makes $3000.
You can only charge the same fee if you're going to qualify your clients to make sure they're making a certain amount of profit before you even decide to sell your services to them.
As an SEO reseller before closing a deal with your client you want to make sure you have talked to your SEO reseller to know the exact amount they'll do the task and then add your profit.
And on the other hand, if you'll deliver the services by yourself; you can set your hourly rates or for the entire project.
The minimum rate for SEO consultant is $100 per hour.
The most important aspect when it comes to reselling SEO services is to find a reseller that delivers results.

One of the best SEO reseller that you can find out there is SEOReseller.com.
They've been offering SEO services since 2011, which means they have been in business for 8 years. You know that's a service you can rely on.
If you're looking for reliable SEO service for your client you shouldn't look any further.
Give them a try and you'll be amazed by the quality of services they offer.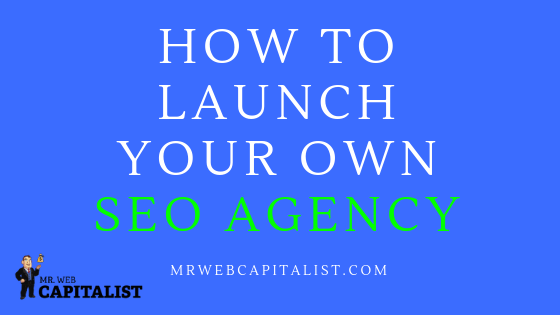 If you're interested in reselling SEO services, I suggest you read our article on How to launch an SEO Agency.
- Advertisement -