- Advertisement -
Introduction
Today I'm going to talk with Maria Johnsen, an entrepreneur, digital marketing expert, filmmaker and an author of many books.
In this interview, she's going to talk about her daily life, struggles as an entrepreneur and her favorite moments in the business. As well as her passion filmmaking and books.
Mr. Web Capitalist Interviews Maria Johnsen
Could you describe what do you do and how you earn your living?
I run a multilingual digital marketing company in Norway and film production company in London, UK.
I earn my living through my video creation and digital marketing services.
How did you get started?
When I got my engineering degree, I faced unemployment problem.
I applied for jobs 24/7 but didn't get any job, so I decided to start my own company. I started with short-term contracts then my business took off within a year.
What's your typical workday like?
I start off my day with one hour doing exercise, then breakfast and then
taking care of projects.
My staff forwards me important calls and emails. We get a lot of emails from people and businesses around the world. Every day I go through projects to ensure they are aligned with the clients requirements.
For every 45 minutes I take a 15-minute break.
I eat little but very often and I made it a tradition among my employees in order to maintain a healthy lifestyle.
What's the hardest thing about being an entrepreneur?
Finding investors to invest in your product or service.
Then you have to be able to sell it otherwise, your investors and shareholders will fire you from your own company.
Which is your favorite moment in your business?
When a client is happy with my work.
You offer Multilingual Digital Marketing Services. What's that
about?
It's digital marketing of a product or service in multiple languages.
Some of my clients want to go worldwide and become market leaders. This service is suitable for them.
I promoted it back in 2008 so much that it became a trend among SEO and digital marketing communities around the world and many started to offer the same service to people.
I even wrote a book about "Multilingual Digital Marketing".
Some companies took parts of my book and talk about them in seminars and SEO conferences. Unfortunately, I saw that some of these people took credit for my work and even got good prizes. It's an unpleasant thing to see that your work is stolen and you can't do anything about it.
If I didn't like writing, I would have stopped writing content a long time ago. Content theft is a huge problem these days.
What's the hardest thing in multilingual SEO / digital marketing campaigns?
You have to know the language and the culture of buyers behavior within a niche in countries where you promote that product or service.

Hiring a translator won't do the trick. They should be an expert in digital marketing processes such as SEO, PPC, social media marketing, content marketing, and programming.
Most of the search engines function differently in different countries. For example, Google is mostly focused on Global Google ( Google.com) while it has a lot of problems in local Google. It is very unstable, lack of showing the right search results based on the users' inquiries and empowering spam in the local language.
Negative SEO and spam are still a big problem in different countries. This is why people in Europe mainly rely on their local search engine and language.
My strategy is to locate these search engines and promote my clients' products and services. The result will be an increase in branding and sales.
Tell me more about your Film Production company. Why film? Is it only for digital marketing purposes or do you shoot real movies?
Because I love movies and filmmaking. It gives me a special sense of accomplishment. You have something to leave behind for the next generation. You use the language of a motion picture to convey your thoughts and ideas to people around the world about life, people, dealing with pain, loneliness and so on.
Although it is a whole different ball game in comparison with digital marketing but some processes are still related. It's all about sending across your message to a broader audience.
You promote humanity by using the language of film. Another reason is that my work has been stolen many times during all these years. I chose filmmaking to protect my work.
There are strict copyright regulations in the film business in different countries. Nobody would go to for example: Search Engine Land's arranged conference or Moz or Brighton SEO gatherings use my content, memorize it, put her or his name on it and take credit for it.
This won't happen when you make a film. Your name is there, loud and clear and nobody is able to abuse and steal your work.
Everybody these days call themselves expert when it comes to SEO, multilingual SEO, and social media marketing. They can't do such thing in film business. Because audience see YOUR work.
In film, your name as a writer, director and producer is there and if for any reason someone steals your work anywhere in the world, he or she will face a severe punishment and imprisonment along with paying a fine.
When I talk about some processes in the film business is similar to digital marketing, I meant in terms of transmedia. In the film business we still rely on marketing and distribution. However, there are some differences.

In film marketing, there are certain strategies involved which are different from digital and without going through a proper education and knowledge of film, you can't just claim that you know film marketing.
Networking and knowing someone who knows someone in the film business is the key. They don't just hand over their film marketing project to a regular digital marketing agency or company.
To answer to your question, why film?
I made 900 commercial videos for my customers around the world since 2008 so making videos and films was a part of my life's journey.
Since I was 10 years old I have been writing fiction stories and screenplays. A friend of my dad who was a well-known film producer encouraged me to keep writing and opened the doors of the magic of the film.
When I was 15 years old I made my first short film about children's film festival. I filmed it, edited and scored the music for it.
A few years later I decided to become an expert in motion picture so when I got my computer engineering degree, a few years later I enrolled at London University and got my master degree in film and TV production. I had great British film producers as mentors.
I hired 19 cast and crew members and made a paranormal horror short film based on my story and sent it to film festivals around the world. A month later a film distributor in Hollywood, California loved my film and signed a film distribution contract with me. Currently, I have two projects on pre-production phase a feature film and a 15 episodes TV series. These days I am interviewing and auditioning actors for both of them.
You're an author of many books. Which one is your favorite?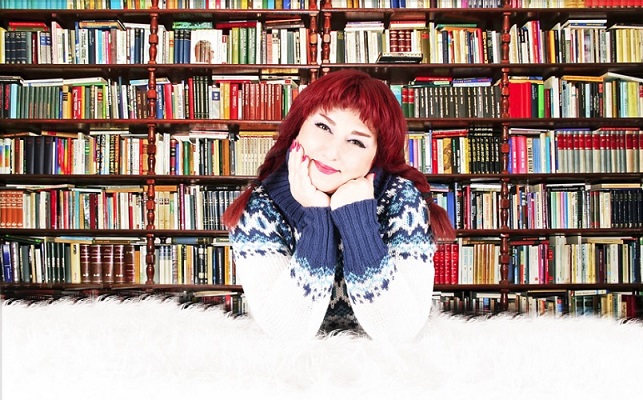 I love all of them! It took me sleepless nights to write them all. Some of them are lecture materials at universities in North America and Europe.
My favorite one? "Artificial Intelligence in Digital Marketing – The Next Technological Break." The interesting part is that ordinary businesses are buying this book and not just tech-savvy ones.
I was at this hair salon as usual to design my nails, then the hair salon's owner came to me while holding this book and asked for my signature. I was speechless. I asked her how did she know? She said she googled me, read about me and bought this book.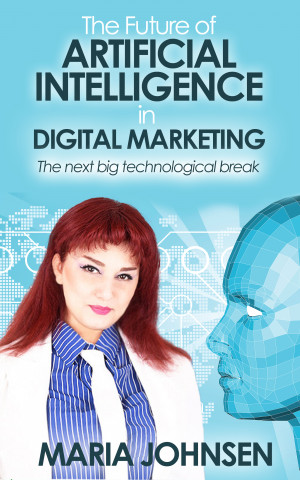 Which books about business would you recommend to our readers?
I recommend businesses read the following books: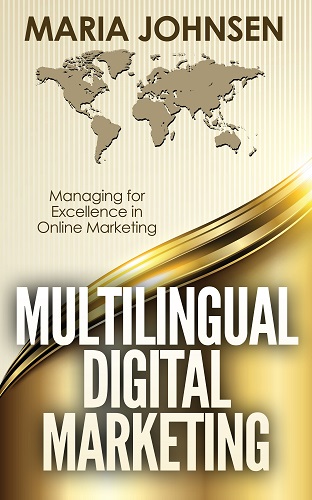 Multilingual Digital Marketing: Managing for Excellence in Online Marketing by Maria Johnsen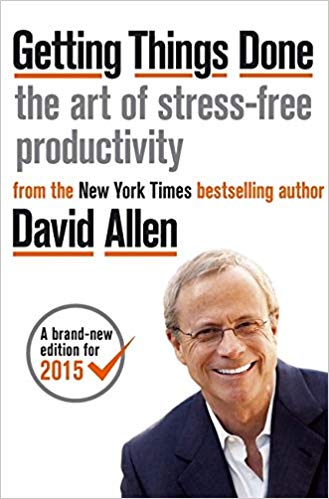 Getting Things Done by David Allen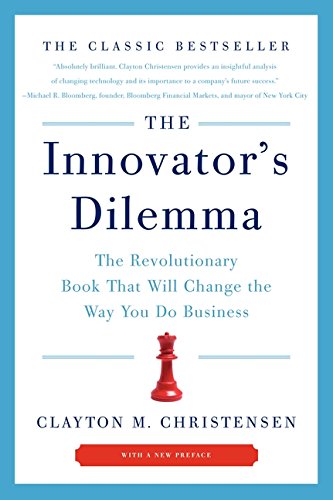 The Innovator's Dilemma: The Revolutionary Book that Will Change the Way You Do Business by Clayton M. Christensen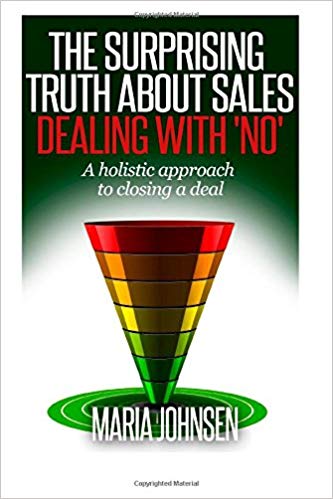 The Surprising Truth About sales: A Holistic Approach to Closing a Deal by Maria Johnsen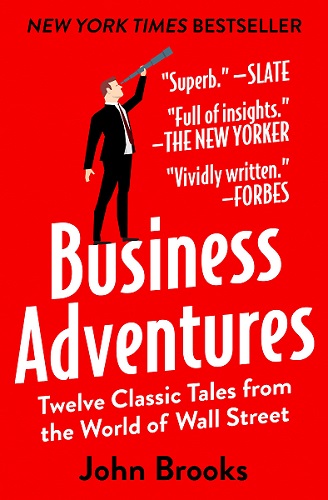 Business Adventures by John Brooks
*Comment from Mr. Web Capitalist: Read my favorite books about business in this extensive article – 47 Best Books About Business To Read In 2019.
What makes You the most money?
SEO, PPC ad management and webseries for companies.
What is your Top source of traffic?
Social media sites. I, my team, my followers and other people promote my website on social media.
What do you like about online marketing?
It helps businesses to tap into a bigger market. There is no limit in online marketing. You just have to find out what works for you. There is no one size fits all solutions in online marketing.
Which blogs do you read?
Futurism, Harvard Business School's articles, MIT's articles.
Are there any must-have tools or resources you recommend for internet marketers?
Google Analytics, Google webmasters tool, Albert.ai (the world's first artificial intelligence marketing platform).
A good SEO tool that works for you. A good web security tool to keep your website safe from hackers.
What does the Internet Lifestyle mean to you?
Selling your dream product and service.
Make sure to create a community around it otherwise you won't be able to sell anything!
What advice would you give to people just starting out with an online business?
Create a digital strategy, brand yourself and your product. Make sure to become a specialist in your niche, over deliver and maintain a healthy customer relationship.
The most important aspect of business is honesty, integrity, and loyalty.

Don't lie, tell your customer the truth about your product. If something doesn't work for your customer, don't sell it. They thank you for it and buy something else from you.
Conclusion
If you liked this interview with Maria Johnsen, then read my past interviews here.
Did you like the interview? Got something to add?
Or a question to ask Maria?
Let me know by leaving a comment below!
- Advertisement -