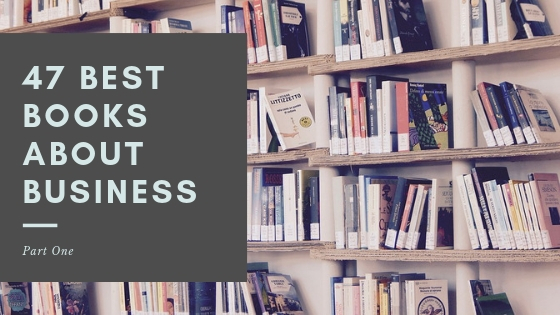 Which are the best books about business that you should read in 2019? Read the article to find out!
This article is divided into 3 parts.
Introduction
You might be tired with your 9-5 job and want to jump into starting your own online business, but like most people, you decide to start right away without acquiring any knowledge about entrepreneurship.
Guess what? You're wrong.
Most new entrepreneurs believe only offline business require intensive training. Online business isn't any different.
As a matter of fact, the reason why most online business entrepreneurs fail is that they believe it's easier to manage an online business than setting up a real offline business.
Whether you're launching your business online or offline you must learn the basic rules of entrepreneurship and there is no university or college on earth that can teach you the business skills you need.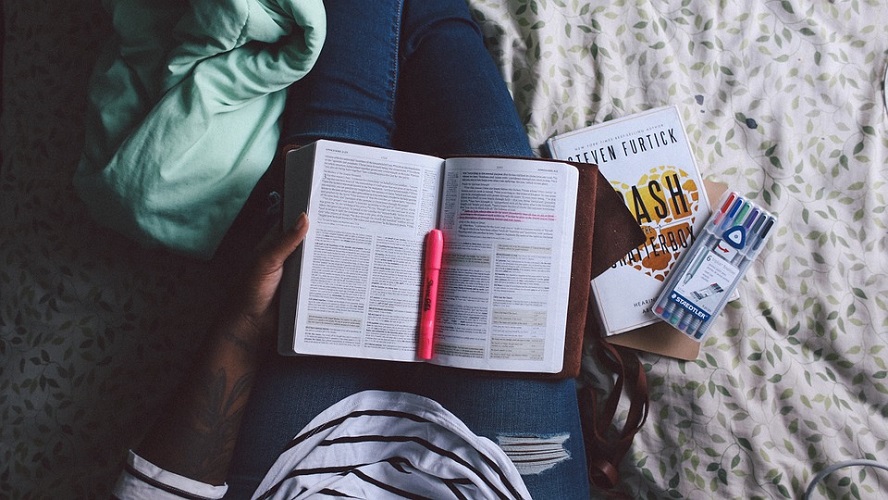 The only way to learn about entrepreneurship is by reading books from successful entrepreneurs who have made a lot of mistakes and have found out solutions to the problems they've encountered so that you can learn from such mistakes.
If you're serious about entrepreneurship you should learn all the techniques and lessons from individuals who have traveled the same road you want to travel and become addicted to reading.
One of the secrets of every successful entrepreneur is consistent reading. Read about growth and self-development consistently and one day you'll reach your dreamland.
In this article, I'm going to share important books written by experts who have built multibillion-dollar businesses right from e-commerce to real offline businesses, but before that, I'll share some benefits of reading books written by successful entrepreneurs.
As a new entrepreneur, you'll find a lot of inspiration from reading books. Books will give you insights about the business world whether offline or online.
The most successful entrepreneurs like Bill Gates, Mark Zuckerberg and Warren Buffett are addicted to books.
Bill Gates is currently said to read at least one book per week.
Warren Buffett has a favorite quote that goes "the more you learn the more you earn".
Learning never stops for any successful entrepreneur. Succeeding in the business world isn't only about doing a specific task each day. It's a combination of skills that one has to acquire.
Here Is What You Should Know About Reading If You Really Want To Be A Successful Entrepreneur.
All successful entrepreneurs have one thing in common: they read a lot. Let's look at some case studies to prove the statement above is right.
Warren Buffett spends 80% of his time reading every single day. Bill Gates makes sure that he reads at least one book per week. Mark Zuckerberg reads one book every two weeks and he shares it on his online-book club.
Oprah Winfrey when asked about reading, said she's obsessed with books. Every month she chooses a new collection of books to read.
The simple truth is that successful entrepreneurs read like there isn't any tomorrow left. Books will provide you with self-education and self-improvement, and of course the success you want in everything as long as you implement what you've learned from these books.
Reading the right books will help you come up with new business ideas and will help motivate you along the way.
How Is Reading Useful To You As An Entrepreneur?
You'll Develop Good Cognitive Skills
Verbal intelligence. Making the right decisions and a good memory is a must for new entrepreneurs, and there is no better way to build such skills other than reading.
The more you read the more you learn. Reading stimulates memory areas inside your brain and helps you have a strong memory, and it helps to improve your verbal intelligence.
Reading Helps Boost Your Brain Power
If you have noticed the most successful entrepreneurs aren't the smartest in the room, but due to consistent reading, their brain power is boosted. They end up achieving extraordinary results.
When you read every day you'll wake up every day with a new smarter brain, if you want to do things better stick to reading.
Reading Increases Your Communication Skills
Once you start reading, the way you talk to people will definitely change because reading is like hearing the book author speaking to you, and in no time you'll begin to start talking like them.
You'll begin to realize how sentences and words are used during business meetings and public speeches.
Reading and oral skills go together, the more you read the better oral skills you'll have.
Helps Reduce Stress
Studies show that reading helps reduce stress better than any other form of activity.
Reading will help you explore more possibilities. It helps you develop a positive mind which is crucial if you want to achieve greatness in your life.
Research conducted by the University of Sussex shows that reading can reduce stress levels by up to 68%.
Reading Helps You Cultivate Mind Theories
Focusing on reading will give you the ability to understand other people's emotional and mental states. This is crucial for anyone that wants to thrive in the entrepreneurship world. This is what's called the theory of mind.
That's to understand other peoples belief knowing that it's different from yours. This will help you as an entrepreneur to come up with effective business strategies that are applicable to different individuals in the society.
No amount of words can express the benefits of reading, but just imagine this: when you read a book you're learning life experiences from different authors. These authors have been through various challenges in life and are sharing it to the world, wouldn't it be wise to learn from the most successful entrepreneurs with decades of experience? If you can't understand this concept as an entrepreneur, then I must say you'll hardly succeed in your journey, just keep reading until you die and you'll thank me for it.
Now that you've seen some of the benefits of reading, it's time to share with you some powerful books that will change the way you think and your life in general.
Most of these books I'm about to share in this article are recommended by some of the most successful entrepreneurs in the world.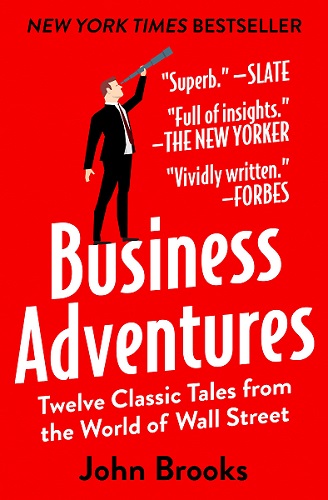 Just to let you know how valuable this amazing book is I want to tell you the testimonial it received from the richest man on earth, Bill Gates, he said; "Business Adventures remains the best business book I've ever read".
So you can see you don't even need someone to convince you to buy this book. Bill Gates has remained the No.1 richest man on earth for many years and yet the book "Business Adventures: Twelve Classic Tales from the World of Wall Street" remain the best book he has read regarding business.
You'll benefit a lot from this exceptional book as an entrepreneur.
This book talks about the most successful companies on earth and how they achieved such massive success. You'll learn what the $350M Ford Motor companies did to reach to where they're now. They have faced a lot of disasters and still, they rose to the top.
The author, John Brooks, shares what all these companies have in common and what makes them leaders in their industry like no one else.
Inside the book, you'll read stories about Wall Street which was infused with adventures and drama. He reveals the real nature of the financial world we're living in.
As an entrepreneur the lessons you'll learn in the Business Adventures are endless. Every successful entrepreneur has read about Business Adventures written by John Brooks.
It's time for you to visit your favorite bookstore (or Amazon) and grab a copy of this book because you'll be glad you did when you realize and understand how the business and entrepreneurship world works.
John Brooks was an amazing author because everyone loves his writing style. He lived from 1920 to 1993. He has received numerous awards regarding his publications. He is well known for contributing to New Yorker as their financial journalist.
John Brooks has successfully written 10 books on finance and business, the most popular ones are the Business Adventures and The Go-Go Years. These two books make John Brooks a legend.
Though the author is remembered only for his business and financial publications, he has also written 3 novels and has written reviews for the New York Times and Harper's magazine.
If you're really hungry to succeed in the entrepreneurship world this book should be in your top reading list, whether you're launching an online or offline business you should definitely start with this book because it will help you a lot.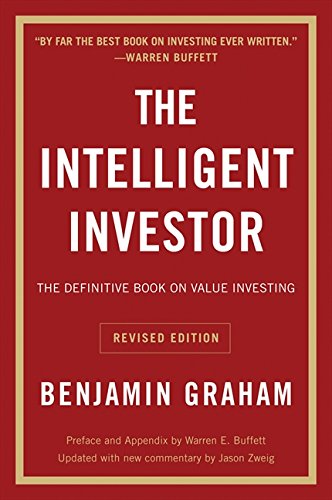 Benjamin Graham is well known as the best business adviser of the 20th century, The man has inspired a lot of people worldwide and many people have succeeded by implementing his advice.
He has a philosophy called the "value investing". His value investing theories help investors avoid lots of errors when it comes to making financial decisions.
The Intelligent Investor book teaches people how to come up with long-term strategies that will be beneficial to their business.
"The Intelligent Investor: The Definitive Book on Value Investing" is one of the most valuable assets you could have as an entrepreneur. Jump into this book without any further delay!
It was first published in around 1949, but a new edition was republished in 2005 and some additions were made by John Bogle who initiated the Vanguard Mutual Fund. The book has received a lot of praises from the most successful investors.
Warren Buffett, who is currently one of the best investors on earth said; "By far the best book on investing ever written".
Here is a little summary on what this book is all about:
You should not solely focus on not losing money. Your goal as an investor shouldn't be not to lose money. You should clearly understand the line between speculating and investing. You don't have to be a speculator all the time and if you want to get rich very quick, you'll definitely lose in the game.
It teaches the basics of market behavior. You can't just go ahead and sell your stocks just because the market suddenly crashes. The book highlights on how to invest carefully and how to get long-term profits.
Benjamin Graham is known by most as the father of value investing. Warren Buffett is among his best disciples that have succeeded from Benjamin's advice that is inside the Intelligent Investor.
Any entrepreneur that wants to heavily invest in the stock market should consider reading this book before making their first investment.
The value investing theories are time-tested. You'll learn how to choose your stocks carefully and then hold them for long-term. That's what Warren Buffett does and look at where he is right now, and he is among the top 5 richest people on earth.
If you want to be a successful investor like Warren Buffet you can't afford to miss this powerful book. For a few dollars, you'll learn how to make millions if not billions. The value inside the book is worth the little investment you make in buying this book.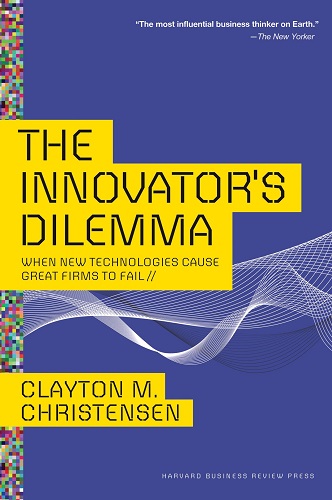 Another important book which every entrepreneur should read if they want success in their business.
This book points out that businesses fail not only because they've done the wrong things but also because they did right in almost everything, this includes meeting customer's needs, disruptive technologies, and future opportunities.
The Innovator's Dilemma outlines how to use radical thinking in order to elevate your business and company as an entrepreneur. The author has cited a lot of examples from giant companies that have risen and fallen in the world of business in various industries such as automobiles, retail, pharmaceuticals, computers, and steel.
The author Clayton M. Christensen explains deeply how one can avoid massive failures that lead to the fall of many companies even though they did things right. The author's principle is that not every time you have to meet the demands of your customers in order to succeed, but you have to do this in the right way or you'll lose them all.
He also explains why there are certain times where you should pursuit smaller markets instead of the larger ones. He explains how to plan your business for long-term profit and growth.
The Innovator's Dilemma is an award-winning book which shows managers and entrepreneurs how to achieve long-term success in business.
The book was written continuously for the past two decades (since 1997) by Clayton M. Christensen.
Sometimes responding to new technologies can cause business ventures to fail and you'll learn in this book how to avoid doing so and do things the right way.
The author's belief is that new technologies are emerging every now and then but not all the time you can fall them. You have to do things wisely or you'll fail even though you've done things right.
He has provided examples and case studies for all his claims and as an entrepreneur, you need to understand these principles before starting your own company. The author isn't against new technologies but instead, he provides a recipe for managers so that they can stay successful even with the birth of new technologies.
In short, The Innovator's Dilemma is an engaging book every entrepreneur can benefit from. The book received mostly positive feedback from readers.
Influential leaders in business have recommended this book a lot and that's something you don't want your book collection to miss. If you're really interested in business and you're aiming for a long-term success, you should definitely consider buying this book.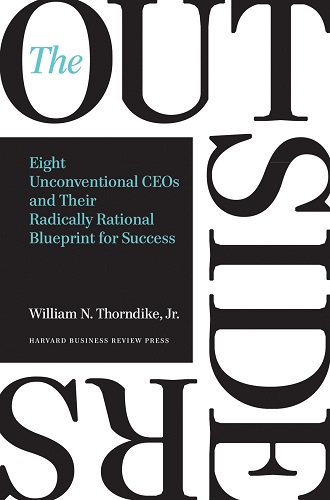 The Outsiders is among the reading list of one of the most successful investors we have today, Warren Buffett. He said it's an outstanding book for CEOs that want to excel in business management.
This book is also recommended by billionaire Charlie Munger. The book is among a collection of 19 books which he recommends every entrepreneur should read.
The Outsiders is a book that explains how extraordinary CEOs achieve such a great success in their business management career. The author took a different radical approach to train new and existing entrepreneurs on how to excel in business management.
The book outlines what it takes to be a great CEO in any company whether it's your company or someone else's company. You'll learn what really matters when it comes to running a successful organization. You'll get to know the hallmark of great CEO performances.
One of the greatest principles that matters when it comes to running a business organization is bringing a high-profit return to shareholders for long-term and this is exactly what this books will teach you.
The book was written by Will Thorndike and has thrived well in order to teach you how to evaluate the performance of a company.
The book showcases about eight great CEOs who have performed exceptionally well in order to outperform their competitors. The investment made by these investors is almost worth 100x in the future. You don't necessarily get to know the names of these CEO's but you'll be able to identify the companies they run and how you could be able to achieve the same.
Some of these companies include; Berkshire, Washington post Company, Hathaway, TCI, Capital Cities Broadcasting, Teledyne and General Dynamics. With the advice in this amazing book, you'll learn strategies that will make you a unique leader and also achieve exceptional results.
The Outsiders is a true life changer when it comes to business and entrepreneurship, if you're really serious about building a business that can generate consistent profit in the long term run you should definitely buy this book.
A lot of readers suggest that this book is the best business and investment book one can ever read.
The Outsiders focus on giving CEOs the best job they can do in order to grow their company. Every CEO can benefit from this book. As a CEO you shouldn't think twice before purchasing this eBook, don't wait anymore and grab yourself a copy!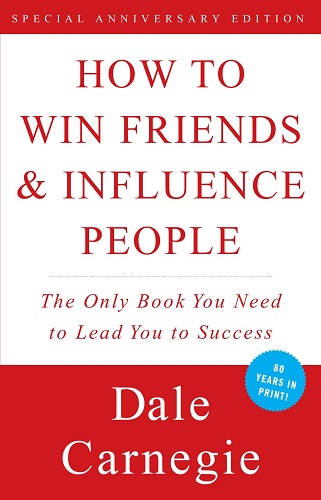 Business is all about people. Once you understand this concept you can almost get anything you want.
The book "How to Win Friends & Influence People" has some basic principles which if followed will allow you to influence people and achieve your desired goals.
You can pursue any job you want and get it. You can improve your current job and take it to the next level, and in short, you can improve any situation in your life or business and still achieve the best results. You will discover strong principles in this amazing book without spending much out of your pocket. You don't need to attend expensive seminars in order to learn these secrets, things have been outlined for you to help you influence people in the real world.
Dale Carnegie's solid strategies are time-tested strategies that have been used by great successful people which have achieved maximum success in their business and personal life.
How to Win Friends & Influence People by Dale Carnegie is one of the bestselling books of all time. Dale mentioned in the book how you can make people like you instantly and immediately without any sweat. Remember for someone to accept your offers or buy from you they have to like you, no matter what the benefits are, liking is the first strong factors that influence sales.
You'll learn 12 ways you can use on people to like your ideas and way of thinking. You don't just want a person to like you but also to agree with your opinions and ideas, and that's exactly what influence is all about.
The author explains nine ways in which you can change people's thoughts without resentments. You'll learn a lot from this book. If you want to learn how to influence people either in business or any aspect of your life, this is a must book for the 21st-century entrepreneurs that want to connect with people.
How to Win Friends & Influence People have sold over 15 million copies worldwide.
How to Win Friends & Influence People is the first book written by Dale Carnegie. The book has touched millions of souls worldwide and is continuously impacting the lives of many people worldwide.
Why don't you grab yourself a copy now and see how it can improve your business. Once you'll learn the game between people everything becomes easier in your life, be it business or relationship. Don't wait any longer before you start reading this exceptional book.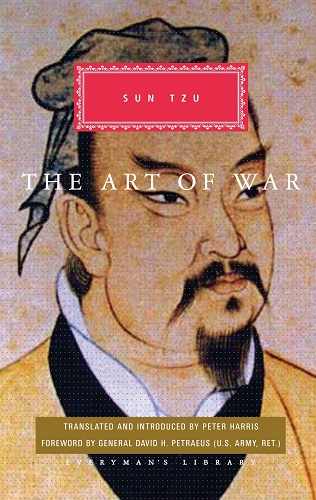 When you look at the title of the book you might think the book is all about war, but that's not the case. Yes, war strategies have been mentioned in the book a lot of times but the aim of the author isn't to prepare you to win wars, but instead use the tactics in everyday life.
You should be able to apply the strategies to your employees, family and people in general. The concepts of The Art Of War can be applied to any modern situation. In order to understand the concepts of this book, you have to replace the terms with the modern situation we're living. The book is aimed at helping individuals to solve major and minor disruptions in their life.
It is a book that will guide you on how to be well disciplined, not only that, but it also shows entrepreneurs on how to be creative in every aspect of life.
Whether you're a writer, an artist, scientist or you're just someone that wants to create something but you can't because of too many distractions within your surroundings or may be due to fear and doubts, this is a must read book for you if you want to succeed by eliminating any barrier that's stopping from achieving the success you want.
The author has pointed out one single and important aspect that if understood well will help you bring out the potential inside you. This is what Sun Tzu called resilience; you'll understand how to overcome this problem once and for all. The author explains doing work for the sake of doing work.
You'll definitely be blown with the amazing concept of this book and you'll be able to start working and improving anything you want in your life and still achieve maximum results.
If you really want to achieve something great you really don't need to worry about the fruits, just work for the sake of doing the work and the reward will follow later as long as you provide immense value to people.
A lot of successful people have credited their success to this book because of the strategies mentioned by Tzu. Don't care and just do the work and a lot of people will be shocked by the success you'll achieve in your life. You will be able to develop work ethics that no one could imagine you can develop.
If you're an entrepreneur that wants to create something, this is a must book for you. The Art Of War is truly a life changer for those that want to create something meaningful in their life.
It's a book written in about 500 B.C., but if you can open your mind and understand the concept you'll understand it's not an old book.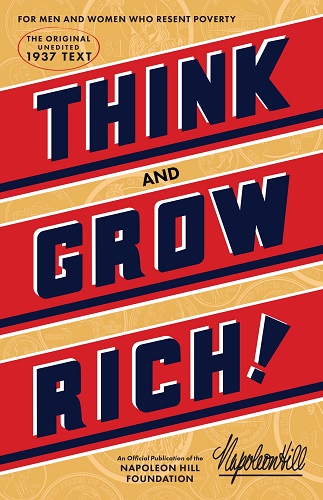 Napoleon Hill has put together a lot of effort in this book. Almost everyone and every article online is recommending this book. This powerful book is a product of research for almost two decades.
Think and Grow Rich is a must read for every entrepreneur. It's the best investment you can make when it comes to books.
It was first published in 1937. Inside this book, you'll learn a lot of philosophies that will help you personally as an individual and in business. Napoleon Hill conducted research on the richest man on earth at that time whose main source of income was from the steel industry. Hill came up with 13 steps which he believes anyone that wants to obtain massive success should understand these strategies, because they're time tested strategies that have helped a lot of people.
The author also reveal 17 principles of success that are crucial for any entrepreneur. These are amazing concepts that will help your businesses and companies.
Think and Grow Rich by Napoleon Hill is among the most popular business books that are available at the moment. If you haven't read this book it's time to get a copy as it costs only a few bucks.
The concepts in this book have transformed many lives. It helps you as an entrepreneur to develop a definite purpose, how to build a positive mental attitude. Using the power of subconscious mind and how to deal with adversity. This is something that almost every entrepreneur goes through. Napoleon Hill is a funny and humble man, his philosophies are recognized worldwide.
The concepts of this book are more than just earning more money, they also play a vital role in personal development, and in short, you can apply his concepts in almost every aspect of your life.
The book is somehow old but it has already addressed the challenges we're facing now. Think and Grow Rich will teach you how to make the right decisions, how to plan well.
The author has explained well on the importance of team work. If you want to achieve great things you have to use leverage, period.
You need to read the book multiple times and make sure that you understand what it's all about. Most of the millionaires of this generation will recommend this book. There is a case study of someone that moved to North America in his early 30's and couldn't speak a word of English and after reading this book about 20 times, he was able to achieve financial freedom within a decade, he become a millionaire after just one decade.
So you see the power of this book. Think and Grow Rich has produced a lot of millionaires who have started with nothing. Don't hesitate to read this amazing book, just go for it!
8) The 7 Habits of Highly Effective People: Powerful Lessons in Personal Change by Stephen R. Covey.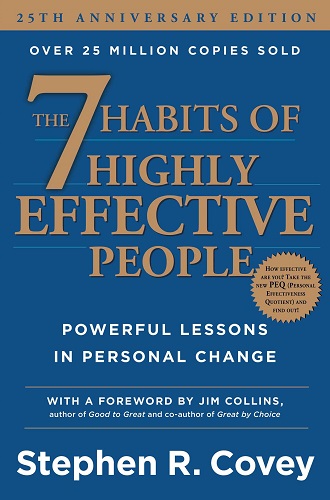 Another powerful book that must be added to this entrepreneurship reading list. Habits can make you or break you. The 7 Habits of Highly Effective People is an effective book that is recognized worldwide and the one that will make you develop strong habits.
The author Stephen R. Covey has outlined effective principles that need to be applied when solving any problem, whether professional, personal or business problems. This is a step by step guide that can help individuals solve any challenge or problem they're facing in their life. The book will help you live a life with integrity and you'll learn tested and proven principles that will give you the security you need in order to adapt to changes. You'll also discover the opportunities that are hidden in the changes you'll ever come across your life.
It's not just a business book that shows entrepreneurship, it also provides individuals with self-improvement tips and strategies.
The author tells readers that the world is based on how one perceives it. The first step towards changing any problem is by changing ourselves first and before you change yourself you have to change your perceptions. You'll learn a lot from this book if you're the type that is eagerly looking for ways to transform yourself.
Everyone in his life wants to succeed at something and success is all about habits. The book will show you the habits you need to succeed in your journey. It's a long and yet informational book that's over 400 pages. If you want to overcome the problems in your life don't miss this book.
From the beginning of the book the author tries to explain why even successful people are struggling with personal development and why they're having difficulties in maintaining healthy relationships with other individuals. He shows you how to perceive things in the real world on your own terms and principles. You'll learn how to define success for yourself and achieve the success you've always dreamed of.
The author states that the problem is how we see the problem, we have to go through paradigm shifts ir order to change ourselves. Changing our attitudes and behavior isn't the only parameters that are needed in order to solve a problem or change ourselves.
The first 3 habits mentioned focus on self mastery, and shifting yourself from dependence to independence.
While the next 3 habits are based on collaboration, team work and developing communication skills. At these phase one should move from independence to interdependence.
While the 7th habit mentioned is all about continuously growing and improving yourself.
If you want to transform your inner self, The 7 Habits of Highly Effective People is one of the best books you'll ever read.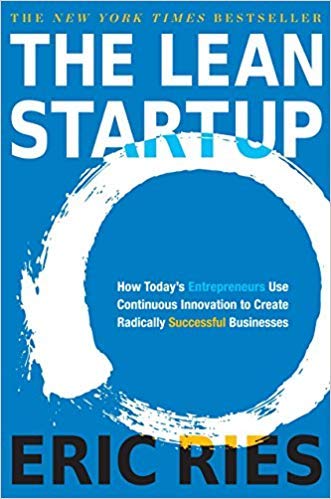 A very high percentage of startups fail within a short time but with the right approach these failures can be prevented. About 50% of businesses fail within the very first year they're created and remaining ones also are bound to fail within just 3 years.
The Lean Startup by Eric Ries talks about the various strategies that can be implemented to avoid new start up failure in business or in other areas of life. According to the author a start up is any organization or company that wants to create a new product or something new with extreme uncertainty. It doesn't matter whether you're a company or an individual starting out in a garage. All startups have a common mission, that's to remove such uncertainty and discover new paths to sustain their business.
The Lean Startup doesn't waste much time explaining how to create a good business plan. It gives entrepreneurs new strategies to create something new. As an entrepreneur you learn how to adjust and adapt before things get worse.
The author provides proven scientific methods that are required in order to launch a successful start up, and how to innovate more of your ideas and bring them to reality. The recommendations of the book is something that every new start up should learn about. You have to test your ideas first before expecting to start making profit. That's what the author explained in the first few chapters of this amazing book. You don't need to listen to other people's opinions all the time, monitor and evaluate your customers first and then everything will be alright in the end.
Start giving your customers a modest offering and then continue to build your product based on that aspect and provide more value to the marketplace. You will understand that things will not go right from the beginning and still you have to be strong enough to try over and over again testing your ideas.
It's a must read book for any serious entrepreneur out there. Successful CEO's like Jeffry Immelt, from General Electric motors ask all his managers to read this book.
The value in this book is unlimited and is something every beginner entrepreneur should learn about if they want to succeed greatly. Not only entrepreneurs, managers of all kinds shouldn't miss this book.
As you already know uncertainty is among the killer of new start ups and there is no better book out there that shows you how to tackle this problem than The Lean Startup.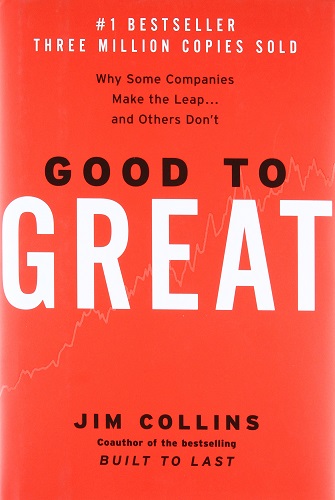 When you look at the name of this book you know that it's designed to take you to the next level. For most entrepreneurs good isn't enough, they want to achieve great results, this is exactly what you'll learn this book called "Good to Great" written by Jim Collins.
He explains how good companies take their business to the next level and become great companies. He explains how most companies end up failing when they're unable to make the right transitions.
Good to Great was first published in 2001 and in the book the author defined greatness as a financial performance where companies perform better in the market than the average company for a long period of time.
Good to Great is a well-researched book that is aimed at providing immense value to the reader. Collins and his team made a good job by putting together this book for entrepreneurs. It is something that every entrepreneur should read before they begin their entrepreneurship journey. CEO's and managers must read this book.
Collins made a lot of research to find out why some companies are great and why others remain the typical average company. First, he addresses the challenge faced by companies and then shows the reader how well known great companies triumph for a long period of time. He shows the fundamental things that need to be done right from the beginning if you want to take your business to the next level.
Collins explains how even the worst companies can rise and achieve greatness. He made a lot of efforts to find out whether companies can defy gravity and still yield long-term profit or are they going to fail.
He also discovered the universal laws that will make any company rise from good to great. Collins and his team provide a lot of case studies from companies that did really well and how they move from good to great. These companies have produced high cumulative stock returns than most mediocre companies that currently exist.
He made a lot of comparisons between good companies and the great ones that yield extraordinary results.
Whether you're a new entrepreneur or already have your own company or business you need to listen to what this man is talking about because it will definitely transform your business for good.
You won't get hurt by spending a few dollars from your pocket to buy this amazing book. You'll wish you have read the book right before starting your entrepreneurship journey.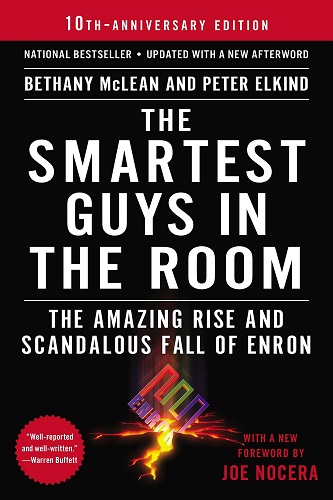 Next on our list is The Smartest Guys in the Room published by Bethany McLean, Peter Elkind, and Joe Nocera. The book was first published in 2003 and later on, in 2005 the book was the adapted to a documentary film called Enron-The Smartest Guy In The Room.
All the authors are Fortune senior writers. McLean has already published an article back in 2001 for the fortune called "Is Enron overpriced". The Smartest Guys in the Room focused on a lot of interviews and other details from documents, emails, performance reviews and calendars. The book was once a New York Times bestseller and the book has been titled as the best strategy and business book in 2003.
As an entrepreneur, you definitely should take a look at this amazing book because you'll learn a lot from the interviews that are presented in the book. Even though a movie is made based on the book, it's better to read the book rather than watching the documentary movie.
Most of the readers of this book are impressed with the substance and the style in which it's written. This book mainly tells stories in a sequential order and as an entrepreneur, you should be able to understand the concepts the author is telling you.
It's all about strategizing your business so that you can get maximum exposure. You'll also learn how to make effective planning for your business. All the strategies mentioned are geared towards isolating and purifying effective methods that work and that are worth looking at and also to discard weak polices that aren't worth implementing into your business.
The Smartest Guys in the Room has really done well in order to make sure you get a vivid picture of the strategies mentioned and how it will lead you to success. The author writes in such a way that everything seems clear to the reader. It's a well-written eBook that shouldn't be missed by entrepreneurs.
Just like most books, it doesn't cost a fortune to acquire this book. Just a few bucks out of your pocket won't hurt you, why not give the book a try?
The Smartest Guys in the Room has proven itself to be one of the best business books for entrepreneurs because of the valuable content that's presented in it. Don't wait any longer and grab yourself a copy now!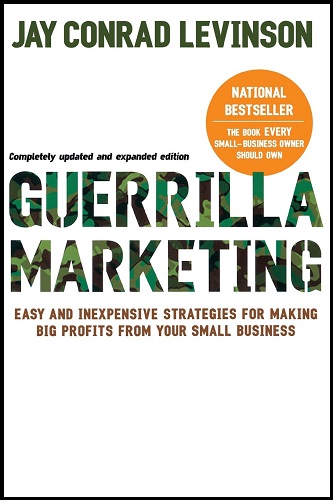 The release of this amazing book in 1983 has truly revolutionized the way small businesses present their product to the market. Guerilla Marketing has outlined simple and effective strategies that can be used to find clients.
This powerful book has solid ideas that really work, the authors have strived really well to come up with 100's of marketing plans that can be implemented easily by small business owners. The philosophy of the author has given rise to new methods of learning market share and how small businesses can benefit from it.
Jay Conrad Levinson has written almost a dozen books in the in his Guerilla Marketing series. The man knows what he is doing. He is famous for his great work and contributions to the marketing world. He is a former vice president at Leo Burnett Advertising and J. Walter Thompson advertising and he served as the chairman of Guerilla Marketing International that's helping large firms and small businesses across the globe.
His books and other marketing materials aren't something you want to miss as an entrepreneur, the author explains that marketing is any form of contact a company has with people living in the outside world. Every contact means that there are lots of opportunities and he explains it's not all about spending a lot of money on your marketing efforts.
Marketing your business comprises a lot of aspects right from your business name, the determination you have in order to sell a product or a service, the method that's used to create a product or a service, size, color and shape of the product. Other aspects like the location of business, packaging, public relations, branding are all among the few things you'll discover in this book that play an important role when it comes to marketing your product or service.
The author went ahead to explain how marketing consists of changing peoples minds and if you want to keep existing clients there is the need to hold and maintain their mindset. Customers want to change brands or buy a new product that's released in the marketplace every now and then.
He points out that everything you do and say will affect the decision of customers regarding your product. He does all he can to make sure that you do things right so as to ensure that your product sells all the time. Things are not going to happen overnight, sometimes it can take years to achieve the desired results you want for your business. He declares that marketing is not an event that should be done once; it's a continuous process that never ends as long as your business exists.
This is a must read book for any entrepreneur that wants to learn the art of marketing, so just go ahead and read this book.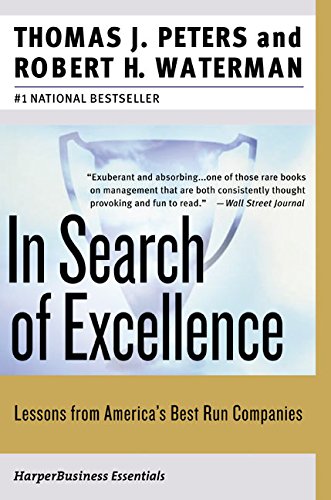 In Search of Excellence is another powerful must-read book for entrepreneurs. The book has received a lot of accolades from successful entrepreneurs. It was first published in 1982 by Jr. Robert H. Waterman. During that time it was one of the bestselling books, it sold over 3 million copies at that time, and in 1982 this was a huge success for a book writer.
In Search of Excellence focuses on the science and art of management and most companies of the 1980s relied on the concepts of this book in order to manage their business.
Bloomsbury UK labeled the book as the greatest entrepreneur book of all time. In Search of Excellence is a must read for business school students, businesses and entrepreneurs.
It's based on a study of the best companies in America, 43 to be exact. The author explains 8 principles of business management, profit-maximizing practices, people orientation, and stimulation that take these organizations to the level they're now. The author insists that for any company or organization to survive, they have to follow these principles.
He goes in depth of each of these 43 companies and comes up with exemplified principles that allow them to achieve massive success. It's a book that's well researched and filled with business management practices that actually work up to this date.
That's why as an entrepreneur if you haven't read it you should definitely grab a copy now. Running a business is all about managing your team, if you fail to do so you'll be out of business sooner or later and this book give all the strategies you need to manage your team effectively.
The author shares useful ideas that will help you support and nurture your employees and customers effectively so that they can work fast and are willing to learn so that they can take your business to the next level.
Even though this book was written in the 80s, the main ideas and principles are still applicable in today's business. As an entrepreneur, you should have a set of values that will encourage and motivate your employees so that they can yield better results for your company.
In Search of Excellence is worth taking a look for every entrepreneur.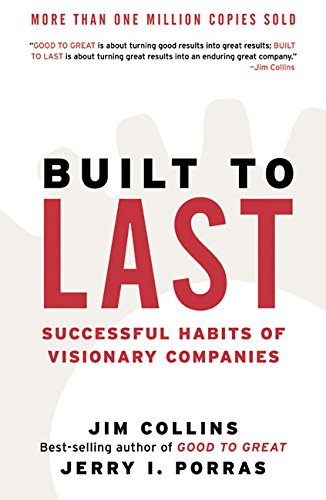 Who doesn't want his business to last? Everyone does. "Built to Last" is a great book every entrepreneur should read in order to maintain a successful business.
Built to Last is based on a six-year research project by Jim Collins and Jerry I Porras. These guys made a research on top 18 performing companies. They studied what all these companies have in common and what lead them to success. They studied these companies from the beginning of their journey to truly understand their principles and how they operate. They studied the companies at different stages, at startup, at midsize and as larger corporations. Through their journey, they only asked one question, what is it that makes these companies outperform better than any other company out there and what's the common practice they've followed that lead them to success. You'll all find the answers to these questions in this book. As an entrepreneur, I believe you're searching for the same answers.
This is the best book that can equip you with knowledge on building a sustainable business that lasts for long. The title of the book speaks for itself.
The ideas shared are meant to help companies stay for long in order to avoid sudden business failure. The authors have cited a lot of examples to support their ideas and principles so that it's easier for the reader to comprehend these strategies. These concepts can be used at different levels, and they can be used by managers and CEOs and also small business owners.
Jim Collins is well known for his great publications. He has co-written 6 books and has sold over 10 million copies worldwide. Built to Last is among his books that are rated bestsellers. He has received numerous awards from works, this includes the Distinguished – Teaching – Award in 1992.
Up to this date, Collins still conducts a lot of research on business management strategies. When you look at Collins publications you know that he is a man of value. Built to Last isn't just an ordinary book, the book is designed to help you as an entrepreneur stay longer in business. ou'll learn how to build a company that yields long-term profits.
If you're that type of entrepreneur with the vision of building companies that can last for generations, you can't afford to skip this book to your reading list. Go and grab it right now and later you'll be glad you read it.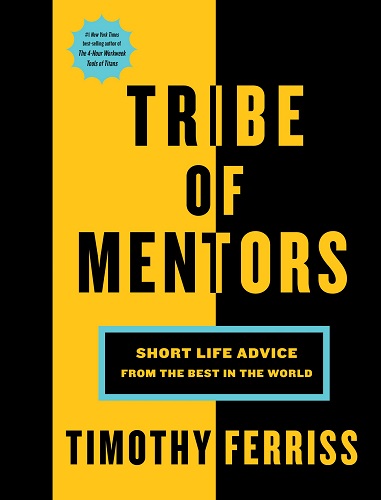 In this book, Tim Ferris shares a compilation of tactics, habits, and tools from over 130 world top performers. He made a lot of research on iconic entrepreneurs, artists, athletes, and successful investors.
This book isn't only about building a business, it also teaches the reader how to be successful at anything they want to achieve whether it's career or business. You can rely on Tribe of Mentors by Tim Ferris to get all the guidance you need before you begin your journey. The author has interviewed world icons at different stages of life from their 20s to 70s and 80s. He found out what made them successful and then shared these ideas in this incredible book.
As an entrepreneur, if you have a lot of questions like how to set powerful and achievable goals, how to make priorities, or how to plan your entire life properly then this book has answers to all these questions, provided you're an action taker you'll learn a lot from Tribe of Mentors.
This book is designed to help you reinvent yourself and achieve 10x than what you're getting. Someone else has already traveled the road you're on right now and he's sharing all the ups and downs of this journey with you.
Here Are Some Of The Things You'll Learn In Tribe Of Mentors By Tim Ferris:
Powerful morning routines that will help you start your day effectively. He shares more than 50 mourning routines, and these routines are easier to follow both for the people that are struggling to get out of bed early and the early risers.
He shares ideas on the best way to get things done.
How to minimize your spending so that you can save and investment more.
How to deal with failure and reach that success you've always dreamed about.
How to be mindful and meditate in order to be more productive.
How losing can help strengthen your mind than victory
How to effectively maintain work-life balance.
How to clarify your purpose and concentrate on your life priorities without any distractions.
As an entrepreneur, you'll learn a lot on how to build a successful business and also more on personal development.
Tribe of Mentors by Tim Ferris is a wonderful book you don't want to miss. Get yourself a copy now!
Conclusion
Due to its length, I've divided this article into 3 parts.
Read part two and three here:
And now I'd like to hear from you:
Do you have any other great books to suggest that I haven't included in this list?
Let me know by leaving a comment below right now!