- Advertisement -
Introduction
Josh Loe is a drop shipping expert.
That's why I knew I had to interview him. Drop Shipping is HOT right now.
Read further to gain insights from an everyday drop shipper Josh Loe.
Mr. Web Capitalist Interviews Josh Loe
Could you describe what do you do and how you earn your living?
I'm an internet marketer, I earn a living by providing turnkey drop shipping websites and also doing drop shipping myself. I'm a CEO of WebSiteDelivery.Club
How did you get started?
I started internet marketing about a decade and a half ago.
I found out very quickly that there is a lot of money to be made on the internet.
Coming from a tech background, it made it very easy to learn how to make conversions online.

I found BlackHatWorld and that really changed the game for me. Such an awesome community of like-minded individuals.
What's your typical workday like?
A typical day would be, wake up at 4 am and check my emails/process orders. At the gym by 5 am and back to work at 6 am.
Throughout the day I work on my various projects such as drop shipping, web design of drop shipping sites and optimizing my Ad campaigns and responding to customers/processing orders.
What makes You the most money?
Drop Shipping by far makes me the most money at this point in my life.
What do you like the most about Drop Shipping?
Drop Shipping is very easy to get into, and what I like about it most is that you do not have to carry any inventory. This makes getting into e-commerce business a lot less expensive, as you avoid the overhead of inventory that might, or might not sell.
What would you suggest to someone who wants to start a Drop Shipping Business?
I would suggest that you figure out what the best way to drive traffic to your website would be.
We have customers that spend $0 on traffic by using social media (Instagram mainly) and customers who spend thousands on ads.
It is all up to you, and your budget. Obviously, with ads, traffic will come quicker, but it will cost you. So test, test and test more and find out what works then double down on it.
Which eCommerce platform do you suggest for Drop Shipping?

While Shopify is a great program, the costs are very high.
When I started drop shipping, I signed up and used Shopify.
By the time I was done making my site and optimizing it for conversions I was paying over $200/month. It took me 2-3 months just to get to the level I needed to pay the monthly fees.
That is why I recommend WordPress + WooCommerce which are not subscription based and offer the exact same features that you can get on Shopify.
Any tips on selecting the product/company for Drop Shipping?
Keyword Research, product research to see what is selling the best on Aliexpress and your competition research. We've done all of that for you on WebSiteDelivery.Club.
But you can do it on your own as well, it will just take a good amount of your time.
What is your Top source of traffic?
Facebook and Instagram are my top sources of traffic, next would be AdWords.
What do you like about online marketing?
I like that I can work from home and be my own boss.
I also like that I am able to try new ideas and test to see if they are marketable pretty easily with my background in web design and ad optimization.
What blogs do you read?
I read JoshLoe.com, BlackHatWorld.com, JohnChow.com, and Entrepreneur.com
Are there any must-have tools or resources you recommend for internet marketers?
WordPress is an absolute must, it makes setting up websites quick and easy.
The DIVI theme is a Godsend, you can literally have a beautiful website up and running in a matter of minutes.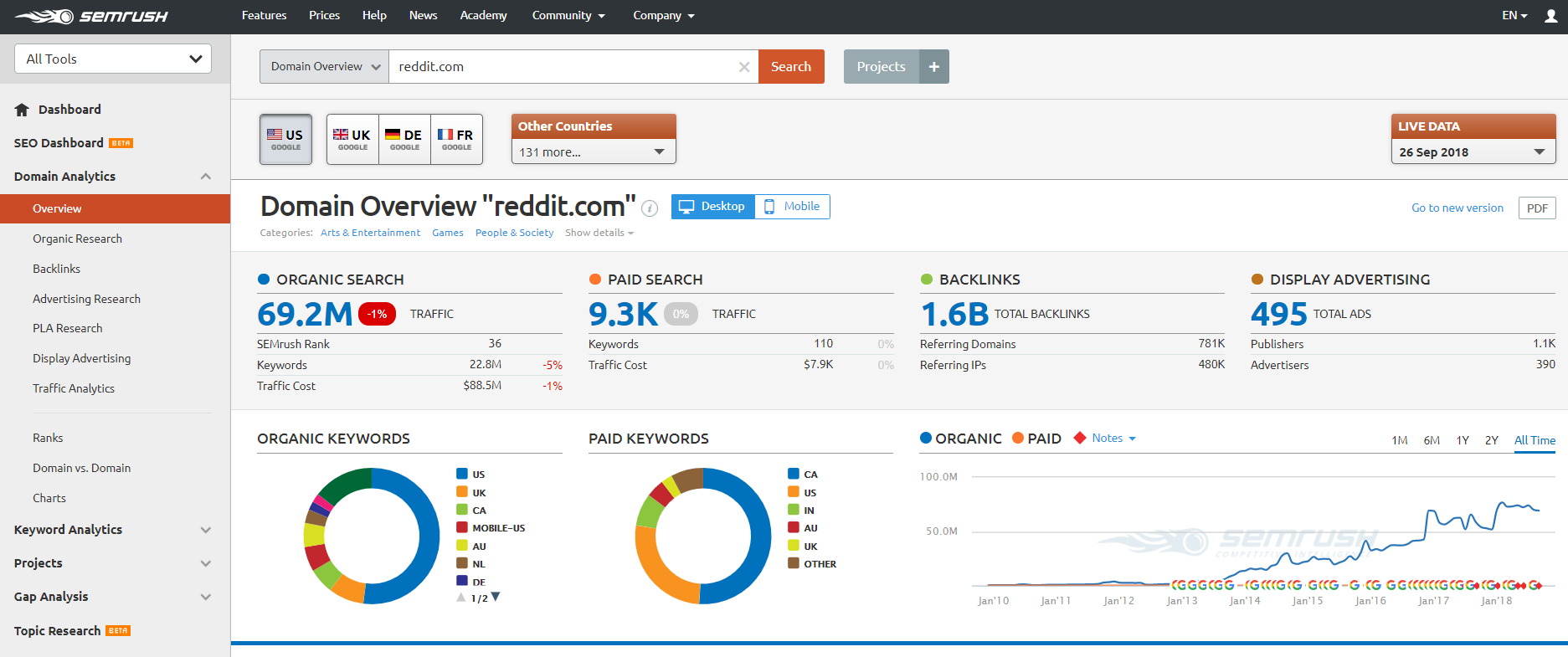 SEMRush is great as well.
What does the Internet Lifestyle mean to you?
Freedom
What advice would you give to people just starting out with an online business?
If you drill enough holes, you'll eventually strike oil.
If something does not succeed, don't give up, keep trying!
The biggest thing I see from internet marketer is that they want overnight success.
Remember that it takes 5-10 years to be an overnight success.
Also, don't get too attached to your idea. If you are not seeing conversions within a few weeks and after multiple attempts at marketing it, let it go and find something new.
The biggest waste of time and money is spent on, ventures. You should be able to tell within a few weeks if it is something that you can ramp up.
Conclusion
If you liked this interview, then read my interviews with other online marketers.
Did you like the interview? Got something to add? Did you learn anything?
Or maybe you know someone who should I interview?
Let me know by leaving a comment below!
- Advertisement -