- Advertisement -
Introduction
John Doherty is an entrepreneur and an SEO consultant. He operates a platform that connects businesses with digital marketing agencies.
In this interview, he's going to talk about how he started his business, his favorite books and the goals for 2019.
Mr. Web Capitalist Interviews Dan Jet Elson
Could you describe what do you do and how you earn your living?
I describe myself as an entrepreneur because I like starting and growing businesses.
I'm in the business of business and making money. I earn my living through my business Credo, which is a platform for connecting businesses with great vetted digital marketing professionals and agencies.
I also do some SEO consulting with very large clients, though I have been phasing that out over time and it accounts for a smaller percentage of our total revenues each year.
How did you get started?
I've been building towards being a self-employed entrepreneur for a long time.
I started blogging in ~2001 on the Xanga platform, studied technical writing and front-end web development in university, worked as a technical customer support manager for a year, and since then have worked agency-side, inhouse, and for myself.
I feel fortunate to have discovered SEO back in 2009 and worked in that specifically for a number of years to hone that craft and teach myself business, but I no longer consider myself just an SEO.
I got started with Credo back in 2013 when I needed to solve a problem I had of wanting more free time, but also receiving a lot of consulting inquiries. I started the business then and went full time on it in September 2015 when I got laid off from my last job. I haven't looked back.
What's your typical workday like?
As is true of most entrepreneurs, I do not have a typical workday and haven't since I started my company.
I do try to bucket time through the day for different things according to when I know I'll have energy/focus or not.
I wake up about 6 am, make coffee and read for a bit, then get into some deep work. I check my email about 8/8:30 am for the first time during the day, then either get ready for the day and commute to the office or work from home and do calls and other tasks. Afternoons after 3 pm are marked off for focused work time, and I rarely work past 5 pm. 
What's the hardest thing about being an entrepreneur?
I would say that the hardest thing about being an entrepreneur is managing your own psychology. It can be terrifying and hard mentally at first because you are fully responsible for making your own income.
That freedom is also one of the best things about being an entrepreneur, but at the beginning as you are learning how to build a company and make revenue it can be incredibly scary.
Which is your favorite moment in your business?
My favorite moment in my business was when we shipped our second business model and we got our first signup.
It happened very quickly, and when it happened I ran into the hallway of our apartment at the time and told my wife excitedly. Our 100lb black lab jumped up at me, I grabbed his paws, and we literally danced in the hallway. That was a great time.
What makes You the most money?
Credo by far makes my company overall the most revenue, then consulting and then affiliate marketing I do.
It's a bit misleading to say that Credo makes me personally the most money, as I have structured my business as a legal entity and pay myself (and employees and contractors) consistently from that.
Does Credo work like a sort of middleman between companies and agencies? Do agencies pay you for getting clients?
That is exactly what Credo is.
We are a network of vetted digital marketing companies and consultants who have passed our vetting process and are then added to the network.
We monetize currently through a combination of retainer fees and commissions on closed work. Our business model is constantly in flux, which is something we are solving in 2019.
What is your Top source of traffic?
Organic traffic is by far our top source of traffic across all of my properties.
What do you like about online marketing?
Unlike many digital/online marketers, I am not in love with or obsessed with online marketing. It is a means to an end for me in that it drives qualified audience who then make up business revenues.
I like that there are different channels that can be used effectively at different points in the funnel to reach business goals. I am a process thinker, and tying together different channels to make them work together and drive business is what I enjoy.
Which blogs do you read?
I used to read a lot of blogs consistently, but in the last few years have stopped following most of them.
I primarily read full books and listen to podcasts these days as my way of learning.
I like podcasts because I can consume them while in transit somewhere, either driving or walking through an airport. I do still read individual blog posts as I find them useful, and do all of that consumption through read-it-later-app Pocket.
Which books about business would you recommend to our readers?
I love to read business books, and therefore love giving recommendations!
The business books I recommend are: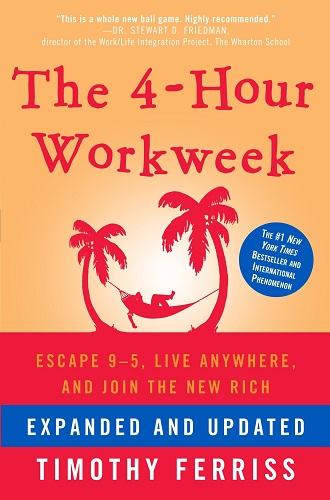 Tim Ferriss's The 4-Hour Work Week.
The most value you can get from this book is to learn some of the systems for automation, which can help you make your business more profitable with fewer employees.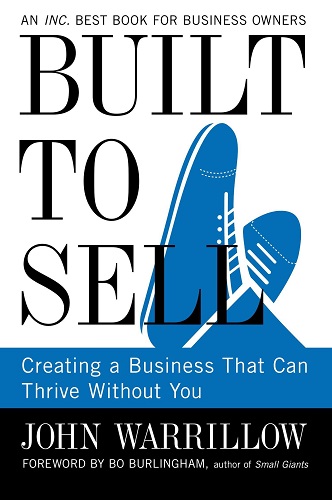 Built To Sell by John Warrillow, which is about building a services business that scales beyond yourself and is ultimately sellable one day and doesn't require a big earnout.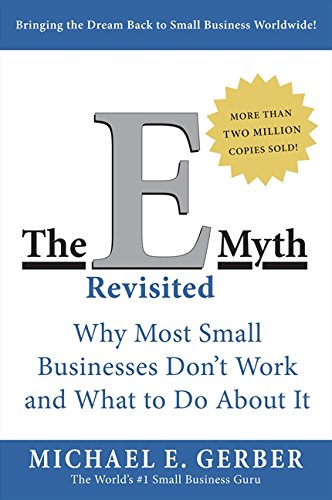 The E-Myth Revisited by Michael Gerber, which is very similar to Built To Sell but more focused around building businesses and a team to help your business grow.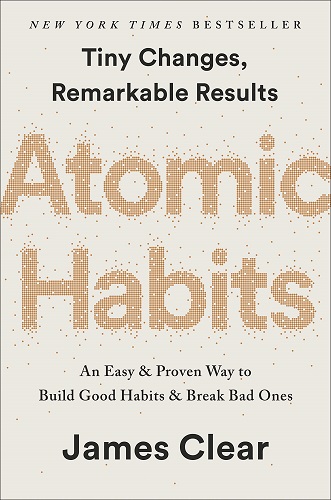 James Clear's Atomic Habits, in which the principles of building habits can also be applied to business.
Are there any must-have tools or resources you recommend for internet marketers?
No. Tools are a dime a dozen and the right tool to use is the one that gets you the data you need to get the insights you need to do the work to get the results.
I personally use SEMrush as my main tool, though I supplement that with Ahrefs data as well. I also use Screaming Frog for most of my site crawling needs, though I use DeepCrawl for bigger sites. 
The tools you need and use should also be based on the channel you are working on and the features you need. 
What does the Internet Lifestyle mean to you?
Honestly, I appreciate the freedom to travel and work from anywhere. Over the last few years since I went out on my own I have traveled to and worked from 12 countries and over 20 states in the USA.
I love that I do not have to ask anyone's permission to take time off or leave the office if I need to during the day, and the ability to earn as much as I want with no cap on it is amazing.
What are your goals for 2019?
I have a lot of goals for 2019.
The main one is in building the team here at Credo so that roles are defined and we can deliver even more value to our customers and the clients coming through who are looking to hire.
My wife is also expecting our first child this year, so a personal goal is to balance business and personal life so that I can be a present father with our child.
What advice would you give to people just starting out with an online business?
Hone your craft. If you are trying to start a business but do not have marketable skills that people will pay you for, or expertise in a specific vertical so that you can solve problems that vertical has, then you are going to have a very hard time.
Instead of "looking for opportunities" and building something just because someone somewhere said they had a problem, solve your problems related to your craft/vertical that you have spent time in and know well. That is the easiest way to succeed with building a company.
Along with that, build your network. Friends buy from friends, and it's fun to make new friends. Building a network and audience is absolutely the highest leverage thing you can do to be successful as an entrepreneur.
Conclusion
If you liked this interview with John Doherty, then read other our interviews with entrepreneurs and online marketing specialists.
Did you like the interview? Got something to add?
Or a question to ask John?
Let me know by leaving a comment below!
- Advertisement -