- Advertisement -
This is a method that hasn't been talked about a lot on the internet.
It's probably due to the fact that it's kind of Black Hat.
But if you know me a little bit, I'm OK with Black Hat methods as long as they're not illegal.
With this method, you'll learn how to get free articles for your website or for other purposes. 
You may strike a gold mine and get unique high-quality articles for free with this method.
What can you do with the articles?
Use them on your money sites, PBN sites for ranking sites, or sell them for instant profits.
Basic Principles of the Method
You will use Archive.org to find articles on Expired domains, that aren't used anymore and are collecting dust.
Then you will check if they're unique and use them for your own benefit. We call them expired articles.
Step by Step guide on How to get FREE articles
You have to start by finding a website that lists Expired domains or domains that are for sale and are going to be expired soon.
Sites that meet the criteria:
For this example, I'll use GoDaddy Domain Auction.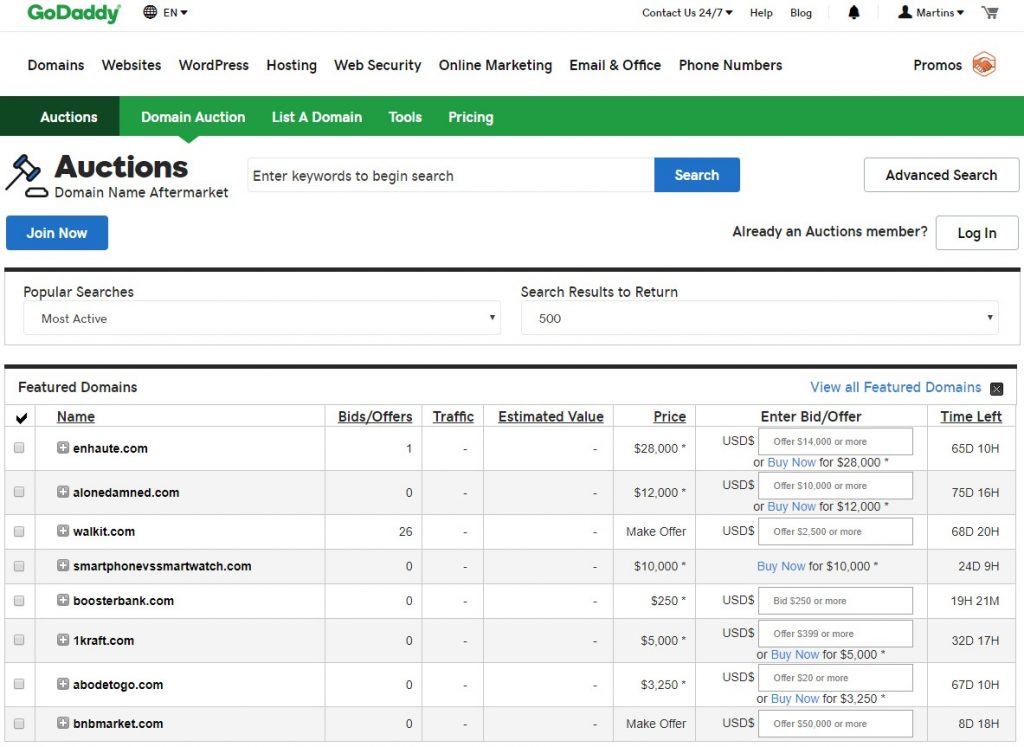 When you visit the website, you get a huge list of domains that are up for sale and will expire soon.
It doesn't matter that the domain hasn't expired yet, because the website isn't online anyway, so all the content on it is gone and no one can see it.
You can sort the domains by many metrics. I like to choose only .com and .us domains because there are a lot of pages in foreign languages which I don't want.
In the advanced search, I also choose domains that are at least 2 years old.
You can also search by minimal traffic, which the site should have. This can sort out all the sites that have no traffic, which may indicate that they have no backlinks or that they have no good content.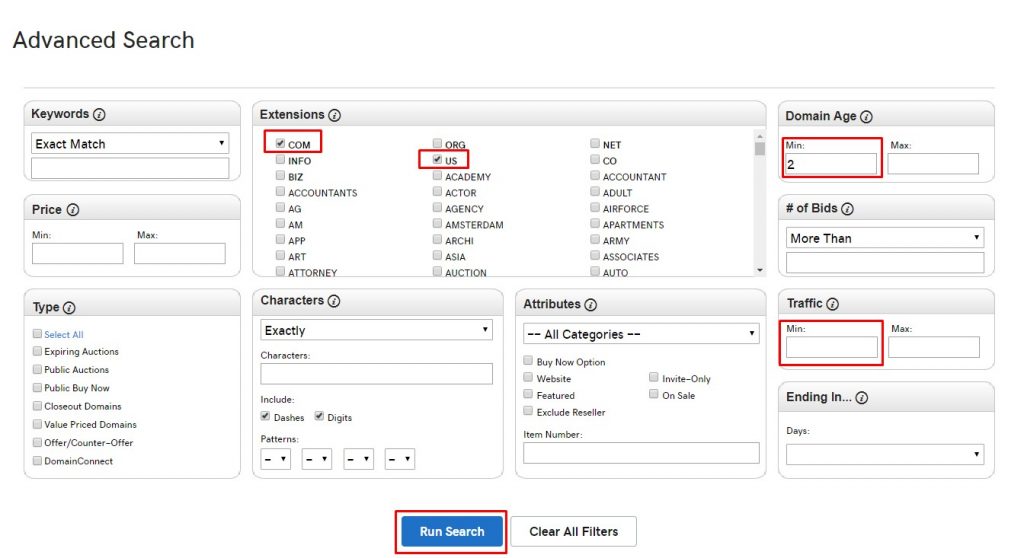 After running the search, the list looks like this: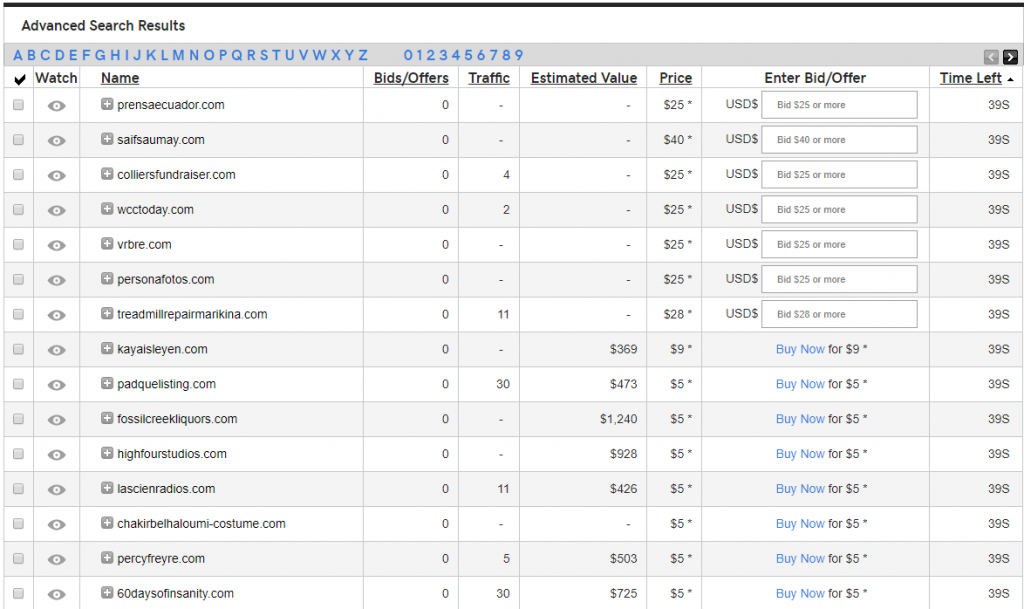 Now go to http://web.archive.org and click on the website icon on the upper left corner.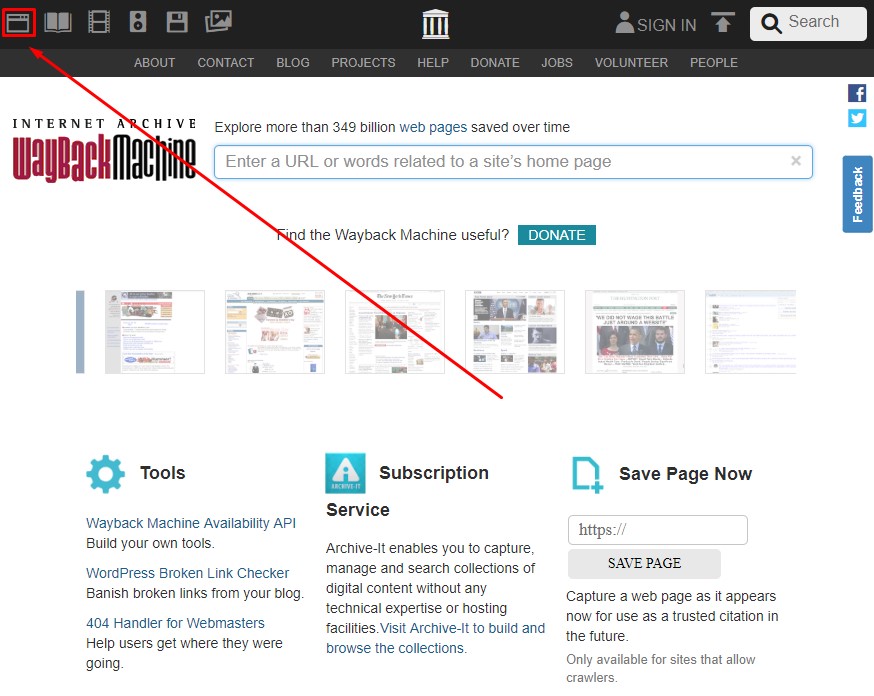 Go through the list from GoDaddy and search for all the websites on web.archive.org. Copy and paste each domain on web.archive.org and see if it has any historical records.
Most of the sites have records. Then you check if the website has any interesting articles. If it does then you'll need to check if they're not used anywhere else on the internet. I'll talk about this step a bit later.
Within the first 10 minutes of searching, I found this website eternallifestyles.com.
You can see in the picture that Web.Archive.org has info on it Since 2012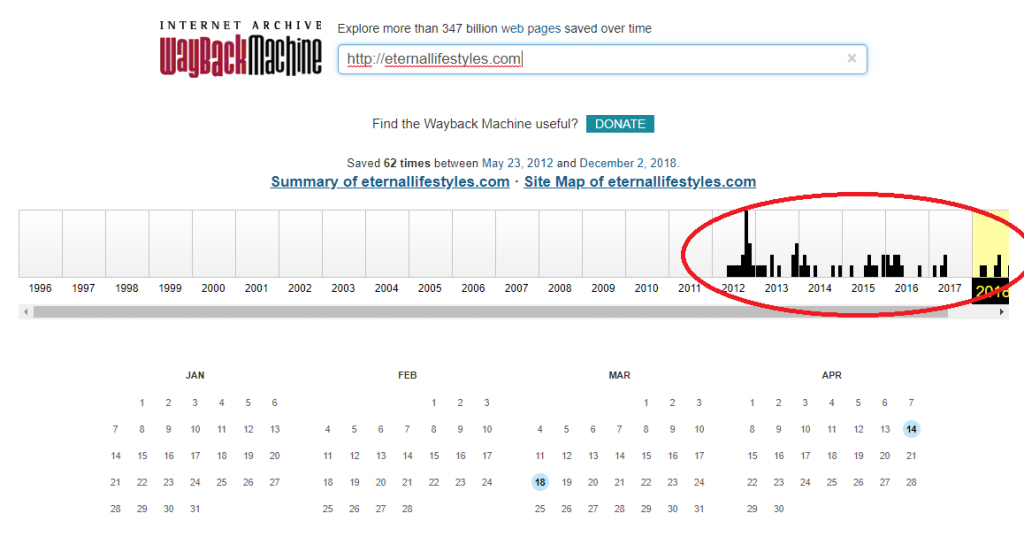 I checked the date of October, 2016.
Here's how the main website looked back then. It's in the health niche with "How to…" articles and others.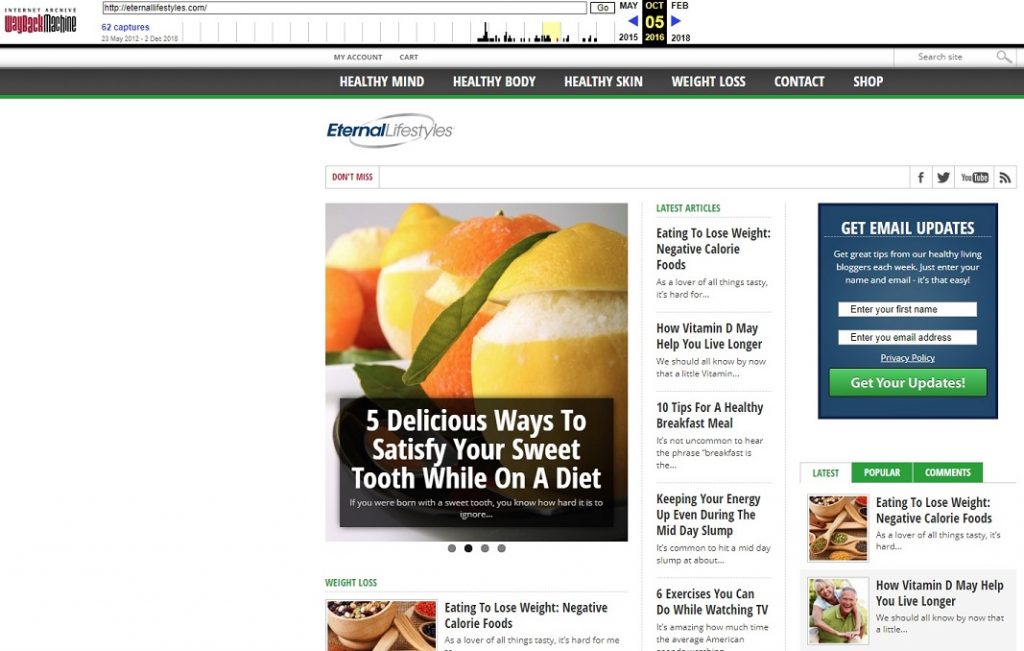 Then I clicked on an article to check how it looks and if it has been saved by web.archive.org.
All the articles are there and they have records. That means I can copy them. But are they unique?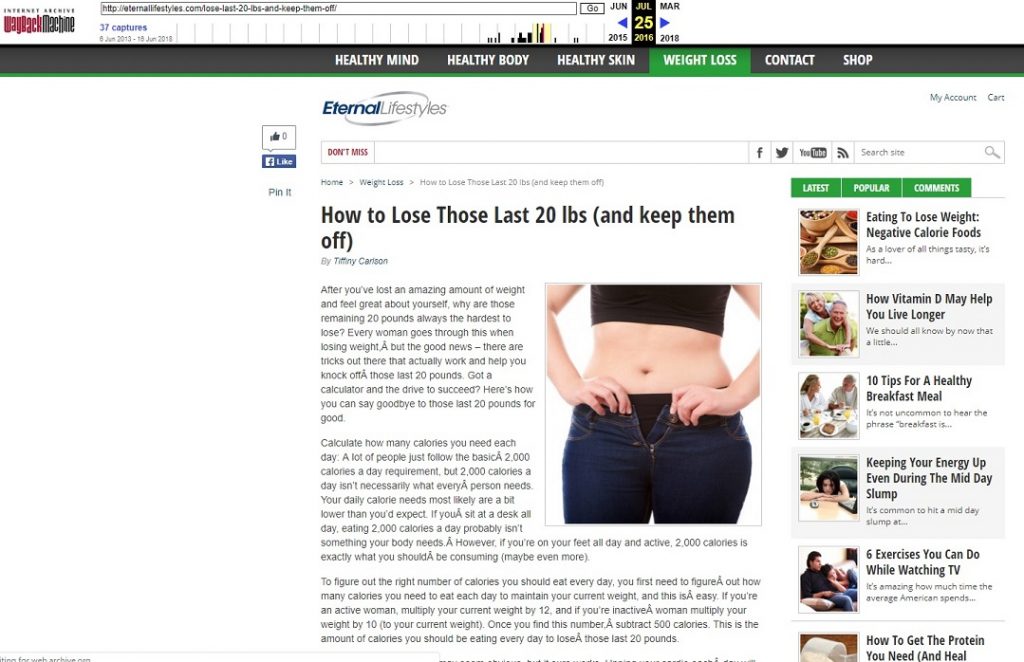 Now when you've found a website with articles that are worth saving, you need to check if the articles are unique and not have duplicate content.
For this purpose I use Copyscape.com
Just paste the article, and it will show if the article has any duplicates.
This particular article has no duplicates.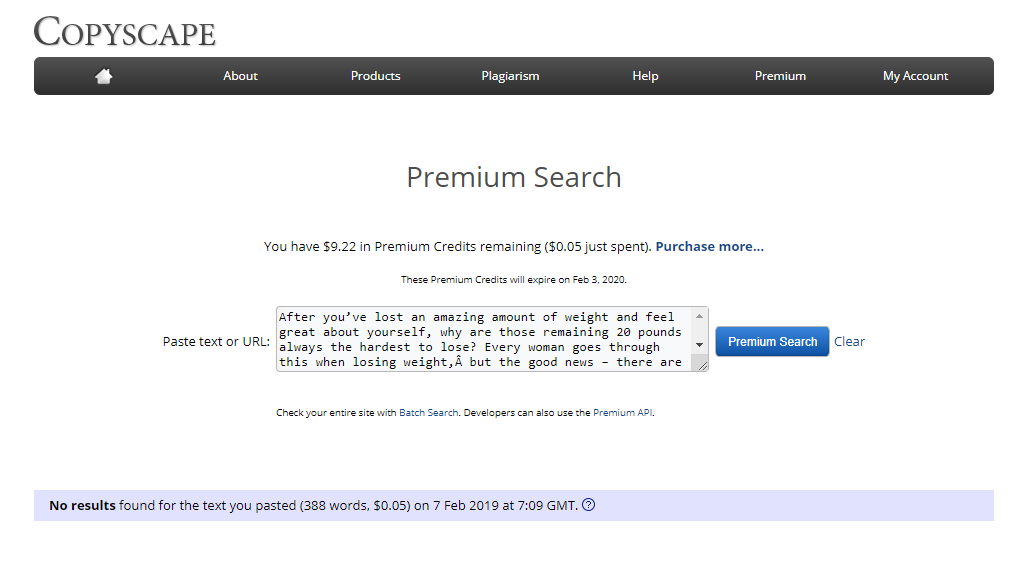 And that's how it's done!
Yes, it might take time to find valuable articles, but it's a FREE content and it can save you a lot of money.
So if you're short of funds you can use this for filler articles for your website. Or you might even find a website with hundreds of unused articles that would save you potentially hundreds of dollars.
Conclusion
If you liked this case study, then read a few more in our Case Studies section!
And now I'd like to hear from you:
Do you have any questions about anything?
Have you tried this method? What were the results?
Let me know by leaving a comment below right now!
- Advertisement -