- Advertisement -
Website hosting plays an important role in any online business but most people don't give much attention when choosing a hosting provider.
All they care is the price especially if they found a coupon giving them high discount like 80% or 90% OFF.
There are certain factors you have to consider before opting for any web host.
And these factors depend on your website requirements.
In this review, we'll talk about a great hosting provider that can provide you with all the hosting solutions you need, and it's none other than Hawk Host.
What Is Hawk Host?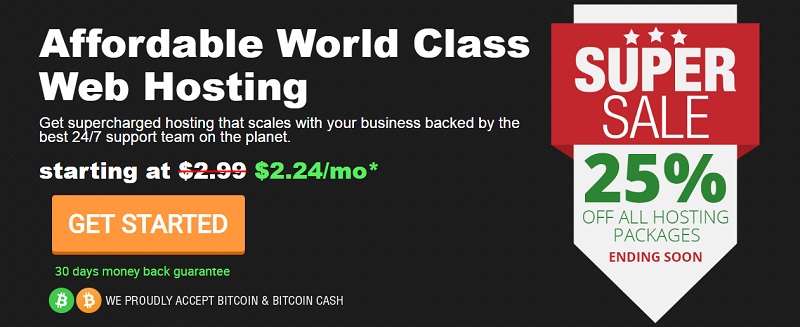 Hawk Host is a top-quality hosting provider that offers flexible hosting solutions to webmasters.
Hawk host was developed in 2004. They provide all hosting types, shared hosting, reseller hosting, virtual hosting, and dedicated hosting.
They have servers across the globe including Los Angeles, Dallas, Amsterdam NL, New York, Toronto, Hong Kong China, and Singapore SG.
Hawk Host equips their servers with the latest technology that's available and that's why they're able to recover from common problems that may arise instead of letting webmasters and developers do the job by themselves.
Even though everything is completely automated they monitor their servers every minute to ensure that if there is a potential problem, it will be taken care of before it affects the services of their customers.
Hawk Host Is Among The Top 50 Hosting Providers
With hundreds if not thousands of hosting providers, Hawk Host has managed to rank among the Top 50 hosting providers.
This means it's a reliable service for anyone looking for affordable hosting solutions.
In order to get the best out of Hawk Host you should first outline your website needs; do you want to host apps on their cloud? Are you looking for easy and straightforward features or do you want complex features that will cater all your needs?
Once you understand what you want you can then choose the right plan that will solve your needs.
Hosting services available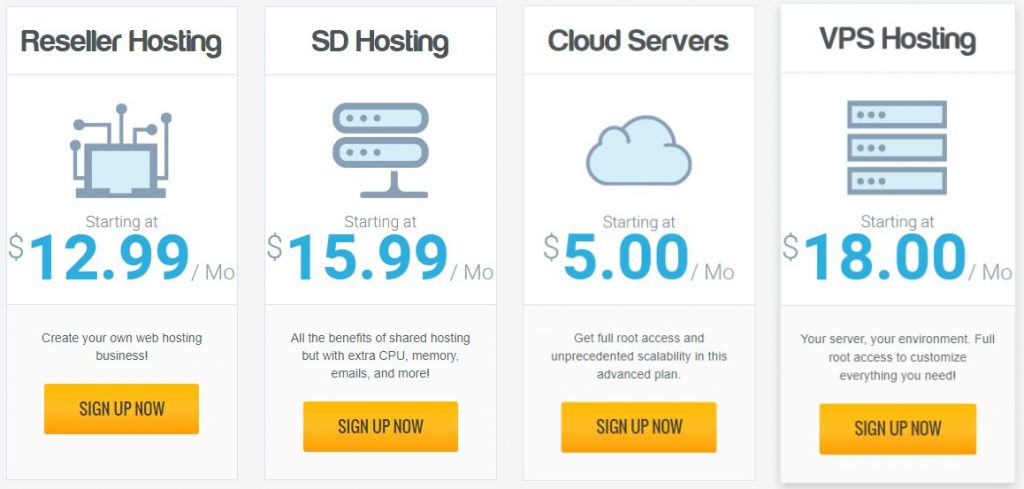 Shared Hosting
This is the best option for individuals with blogs or personal websites.
By opting for this plan your website is hosted with other Hawk Host customers.
This is ideal if you're running small websites or blogs that don't receive high traffic.
It's the best hosting plan to choose when you're getting started.
Reseller Hosting
This should be used by agencies that are working with multiple clients and want to host their websites.
With this plan you can sell your shared hosting space with your clients.
This means you can make more money with this option and it doesn't cost a fortune to subscribe for this plan.
You'll get access to cpanelWHM so that you can manage all your accounts, you can view usage reports and all your websites are backed up.
Semi-Dedicated Hosting
When your website or blog starts to receive a high volume of traffic there is the need to upgrade to this plan.
You'll have access to their SSD-powered servers and cloud flare network that load your website faster even on high traffic volume.
With this option, your website receives two backups daily. You can migrate your website from the previous host for free and can send out 2000 outbound emails every day from their servers.
VPS
This is ideal for larger companies and corporations that want everything dedicated to them.
This means you're not sharing your servers with anyone and you can customize them the way you want.
You have full root access; you can utilize Centos, Ubuntu, Debian, or Fedora operating systems.
WordPress Hosting
Who doesn't use WordPress these days?
Hawk Host has a WordPress hosting plan that's dedicated to bloggers that want to set up their blog smoothly.
We all know there are a lot of problems that come with WordPress installation, scripts, and plugins.
This hosting plan is perfectly suited to host WordPress blogs effectively.
Whatever the size of your blog might be, you can rely on Hawk Host WordPress solutions.
With a few clicks, you can set up your own WordPress in minutes using the one-click installer.
WordPress scripts are known to load slower, but with Hawk Host LiteSpeed servers your WordPress websites can load 130% faster than other hosting providers.
You can also transfer your blog from other hosting providers smoothly and efficiently.
Why Choose Hawk Host?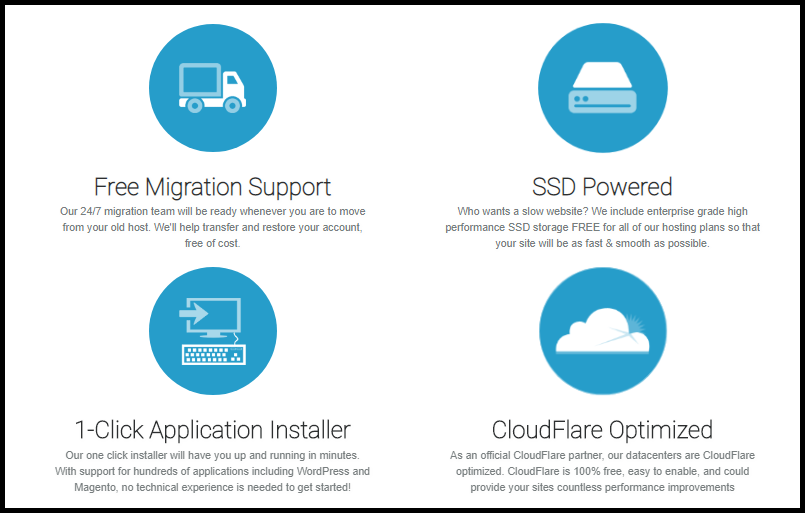 Their features are great and anyone that's looking for a reliable hosting solution will definitely choose Hawk Host.
Safe And Secure
Safety and security come first in every aspect of our life.
With a team of highly qualified professionals, Hawk Host ensures that your website is safe and secured all year round.
They monitor their physical locations as well as the software running their servers.
Hawk Host takes your website and business seriously as they employ different strategies to ensure your blog is prevented from all form of attacks.
Each time you upload a file, their system scan through the file and you will be notified when malicious files are found.
You have imunify360 that will be watching your website and they'll also block any questionable traffic that might harm your website.
Your content is fully protected from outsiders.
CPanel
The cPanel is well designed. You can navigate and use the different features that are available. You can set up MySQL and MariaDB with few clicks.
High-Quality Servers
The best possible hardware is used on their servers.
They used 12CPUs that are Intel Xeon based.
Every machine comes with 32GB memory in a RAID10 array.
Your hosting accounts are safe because there is a daily backup via R1Soft.
The company has invested a lot when it comes to hardware. You can rest assured that your website is in safe hands.
Unlimited SSL Certification
Hawk Host provides its customers with unlimited free SSL certification through "let's encrypt".
This helps secure your blog data and will also improve your ranking signals.
Google recently included SSL certificates as one of its ranking factors.
Websites with an SSL certificate offer more protection to visitors than a website without an SSL certificate.
In the past, this hasn't been an important factor, but now it's something every webmaster should take into consideration.
Good Customer Support
Whatever plan you choose you'll get full customer support even if it's 3 AM or at midday when you're running your business.
Their highly-trained customer support team will always be there for you.
They Offer 99.9% Server Uptime
Hawk Host always tries to distinguish themselves from other hosting providers and that's why they never allow their servers to sleep.
Most servers cannot guarantee 99.9% running time; other hosting providers will also claim to offer such running time.
But they don't hold to their promise and this can affect your business in a significant way.
Hawk Host is different, they don't follow the trend others are following and they're always building innovative technologies that help them offer services efficiently.
They're always open to customer suggestions on ways to improve their servers, as a customer your suggestions are welcome.
Equality
It doesn't matter which plan you choose, every customer will be treated equally.
Everyone gets high-quality support regardless of the plan they choose.
All customers will receive a helping hand when the need arises.
Here are some questions and answers that help you find out whether Hawk Host is for you or not.
Extra questions about Hawk Host
Which payment methods do they accept?
Most of the major payment gateways are accepted at Hawk Host, this includes credit cards, PayPal, Bitcoin, and Alipay.
Do they offer e-commerce solutions?
Hawk Host provides solutions to all your e-commerce needs.
You'll receive all the support you need to run your online store.
There are lots of e-commerce features available, like shopping carts and payment processing if needed.
Is there an uptime guarantee?
They offer the best guarantee because when there is downtime they'll compensate you for it.
No other hosting provider offers such a guarantee.
They want to let you know they're responsible when things go wrong.
Do they have a website builder?
You can set up a basic website without any coding or HTML skills.
You can choose from the available templates and then customize it to your needs.
What's the bandwidth limit?
All accounts come with unlimited email and bandwidth.
This means you don't need to worry about traffic limits on your accounts.
Do you get a free domain?
Yes, when you sign up for one of their hosting plans you get free domain registration for one year.
Is it good for WordPress?
Hawk Host offers the perfect option when it comes to WordPress because there is a special plan for WordPress and it's very affordable for anyone to host their WordPress blog.
And they offer a one-click install, you don't need to install the script manually.
What's their level of security?
Hawk Host has the best team and software in order to ensure your website or blog is safe from any external threat.
There is also a daily backup for your websites.
You can restore your website at any point in time.
Security isn't an issue when it comes to using hawk host as your hosting provider.
Conclusion
Do I suggest Hawk Host?
Yes!
Why?
Mr. Web Capitalist and a dozen of my other websites are hosted on Hawk Host servers. They're cheap, reliable, and they offer free SSL certificates.
What else could I ask for? It's all I ever wanted in a hosting company.
Go here to get your Hawk Host hosting. You won't regret migrating to Hawk Host from your current hosting provider (whoever it is).
For a comparison between Hawk Host, Bluehost and Dreamhost read this article.
- Advertisement -