- Advertisement -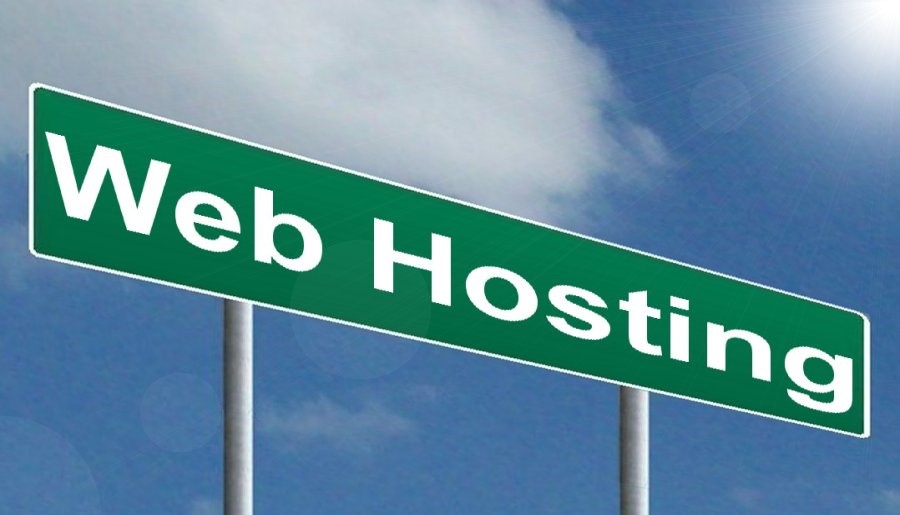 When you look back a decade ago you'll realize that the only factors people considered when choosing a hosting provider were disk storage and bandwidth.
Things are different now.
You have to make a lot of analysis before choosing any hosting company for your business or services.
When you make a quick search online you'll find endless options, so much that you'll get confused on choosing the right hosting provider.
So The Question Now Is How Do You Choose The Right Hosting Provider?
Choosing the right hosting provider isn't enough, you have to understand the various types of hosting plans that are available.
There is no single web hosting plan that works for everyone. It's just a matter of knowing your needs and the type of website you want to host.
All hosting providers provide different types of hosting plans.
Let's take a look at the different types of hosting plans that are available.
Types Of Hosting Plans
Shared Hosting
This is the most popular plan for personal websites and small businesses. You'll save a lot of money because it's the cheapest plan available from all hosting providers. If you go to hostadvice you can take a look at different web hosting prices and make a comparison.
It's ideal for webmasters and bloggers that are not receiving a large volume of traffic to their website.
Cloud Hosting
This is the next best option if you want to upgrade from shared hosting.
Instead of just relying on one server like in the case of shared hosting, you get more flexibility with a cloud hosting plan on several servers.
Cloud hosting is ideal for small online stores. If you're in the ecommerce industry this is the plan you want to choose.
VPS Hosting Plan
When you opt for this plan your websites will be hosting on a "Virtual Private Server", this is like renting a virtual territory that's specially allocated to you.
This means your network is private and no one can use that space except you.
This plan is a good option for companies and businesses that need more privacy.
WordPress Hosting
Almost every webmaster at some point will require a blog and WordPress is the best platform out there. WordPress hosting is designed to cater to such needs.
To keep it straight this option is the perfect option for WordPress websites.
This plan is designed for WordPress users so that they won't have problems with WordPress installation or when installing plug-ins and website themes.
Dedicated Hosting Plan
If you want real servers only dedicated for you this is definitely your plan. This is for large businesses, corporations, and organizations.
It's the most powerful and reliable hosting plan but it's not for everyone. Small businesses can't afford this plan.
If you're aiming for millions of visitors every month this is the best option and is the most secured hosting plan you could ever have for your business.
These are the basic hosting plans you'll find with most hosting providers. Some of them don't offer all the plans.
Some offer only WordPress hosting while others offer shared hosting and some will offer three plans to choose from.
Now you have seen the various types of hosting plans that are available. How do you know whether a hosting provider is a right choice for you?
Choosing The Right Hosting Plan
It All Starts With Your Needs
You'll hardly benefit from the features of any web hosting plan if you don't know your requirements even if you're opting for the best service that's available.
Forget all the sales pitches you receive from marketers and first figure out your needs.
Still Don't Know What You Need?
Well, answering the following questions will help you identify your hosting needs;
What's Your Traffic Goal?
You should have a traffic goal before choosing a hosting provider, even though you won't achieve your traffic goal instantly, you should however make an estimate.
What Type Of Website Do You Want To Host?
Is it a personal website, an ecommerce store, a blog, or a website for an organization? There are different hosting plans suited for all these needs.
Are You Hosting A Lot Of Software Applications?
This will help you choose a provider that supports the type of applications you want to run.
By not knowing this will make you choose a provider that makes your website load slowly.
What Type Of Scripts Are You Running?
This is also important because most websites come with a script these days especially if you're in ecommerce.
These are some of the few questions you should ask yourself before choosing any hosting provider.
Let's move on to next important factors to consider before choosing any hosting provider.
Server Reliability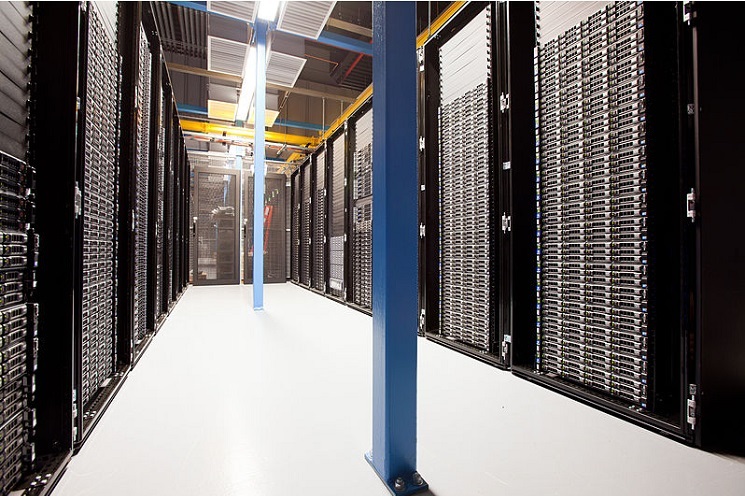 You don't want to miss this feature in your hosting plan. You should, however, understand that there is no server that has a 100% uptime score.
Even recently the second most visited website in the world, "YouTube" was down for an hour. YouTube is owned by Google and you know they're using the best technology available.
Bad shit happens sometimes, that's the reality of business and life.
Even if nothing goes wrong with hosting servers, maintenance is needed to keep them running smoothly and during this time every website will be down for seconds to a few minutes or sometimes longer than that.
Almost all the hosting providers available are claiming a 99.9% uptime score, but not all of them stay true to that. You should do your homework properly to make sure that your uptime score is really good.
And you can only know this by looking at reviews online from people who have used the service.
There are also websites that record the uptime score of all the popular hosting providers we have, we don't know how they measure that but it's worth taking a look at.
Sign Up Fee And Renewal Price
You have to be careful especially when it comes to shared hosting. Some hosting providers have a very low fee when you're subscribing for the very first time.
But when renewal time comes you'll be surprised how much you'll be charged.
Make sure to read the terms and conditions of each plan and how renewal is made and the amount you'll be charged.
Free Trial And Refund Policy
Even though you have figured out all you want for your hosting needs you want to make sure that the hosting provider you want to use offers a free trial and can promise to refund your money if you're not happy with their services.
This is important especially if you're planning to pay for many years, like a few hundred to thousands of dollars.
You should make some research to find out how the hosting provider handles refunds if things go wrong for you.
Control Panel
You want a simple control panel that has everything in one place. Make sure there is a one-click install for all the major platforms like WordPress.
The control panel should be very user-friendly and something that you're happy working with.
If the control panel features aren't good you'll spend a lot of time doing things even with customer support.
Account Limitations
This is also another important feature. There are hosts that don't allow users to operate certain activities on their servers. You want to make sure that your product and services are accepted by web hosts before you choose any of their plans.
Some web hosting providers can suspend your account when they realize you're using a lot of CPU power that's causing trouble to their servers.
To keep it simple, if you have special requirements for your hosting make sure to talk with your provider about what your website is all about and the type of traffic you need.
Site Backup
You should know that things can always go wrong when it comes to the digital world, you might be a victim of hackers or malicious programs on your site.
If your website isn't backed up it will cost you a lot especially if you're dealing with customer private information.
So choose a hosting company that provides backup for your website on a regular basis.
They should also give you this option in the cPanel so that you can do it manually especially when you adding new scripts.
Phone And Live Chat Support
There are times when you need urgent support especially for websites that receive a high volume of traffic.
You need the fastest way to connect with customer service support so that they can fix your problems right away.
In such situations you don't have the time to wait a few hours to get a response, you have to be on the phone or live chat with someone to handle problems fast.
If there is no phone support or live chat don't even bother to work with such a hosting company.
You should test them by asking a few questions before subscribing to any plan.
Server Speed
If your website doesn't load fast it will affect your website monetization. Some web hosts have bad servers that cause your website to take some time before loading especially if you have heavy scripts and software on the website.
You should therefore check their speed before signing up for any long-term contract with them.
In a nutshell, you should understand that different websites have different needs when it comes to web hosting needs. The hosting plan that your friend uses might not suit your needs.
That's why from the beginning we emphasize the importance of identifying your needs first before considering anything else. Once you understand this you can make the right choice.
Ok, since you have learned enough about web hosting in general and the features to look for it's time to review some of the most powerful web hosting companies that are available and see what they can offer to you.
We'll talk about three hosting providers namely: DreamHost, Bluehost, and Hawk Host. You'll get an overview of how effective they're and what makes them different from other web host providers.
Why Did We Choose To Review These Hosting Providers?
Because they're the best of the crowd. We don't want you to spend your precious time and money doing a lot of trial and error before coming up with the right hosting company.
This web host review will give you an overview of all the features that are available and what sets these three web hosting providers apart from the rest.
You should consider the features that are only relevant to you so that you can get the most value from your hosting plans.
DreamHost Review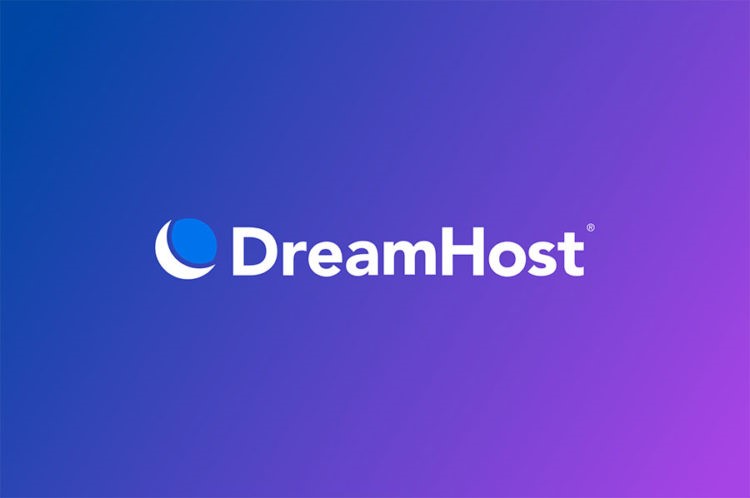 The first hosting provider on the list is DreamHost. They have been around for a decade now. The time they've spend in business doesn't even really matter, what matters is what they can deliver to you as a webmaster or a business owner.
DreamHost is a budget-friendly website hosting provider that can be used by small business owners and bloggers.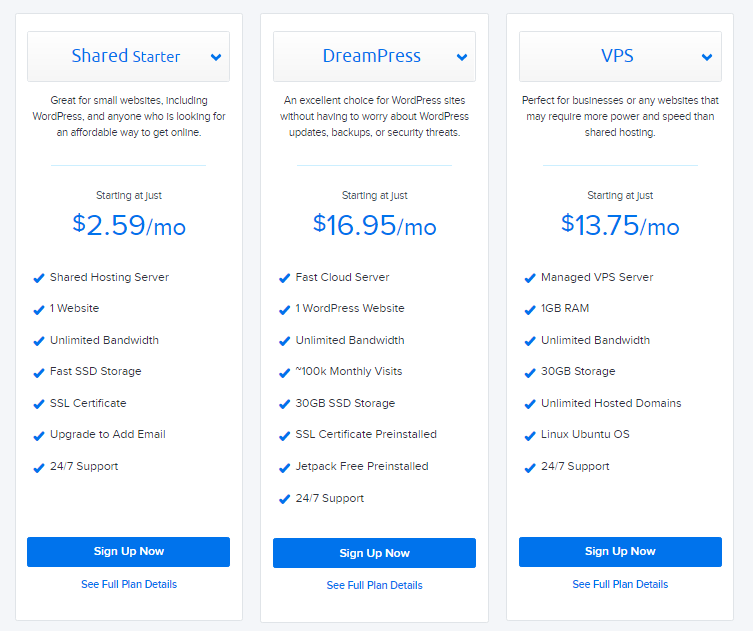 They're one of the best options when it comes to WordPress hosting on a budget. They're not really the best but they offer a lot of features at an affordable rate and their hosting plans are easy to choose.
They've got lots of features and good customer service.
Why Choose Dreamhost?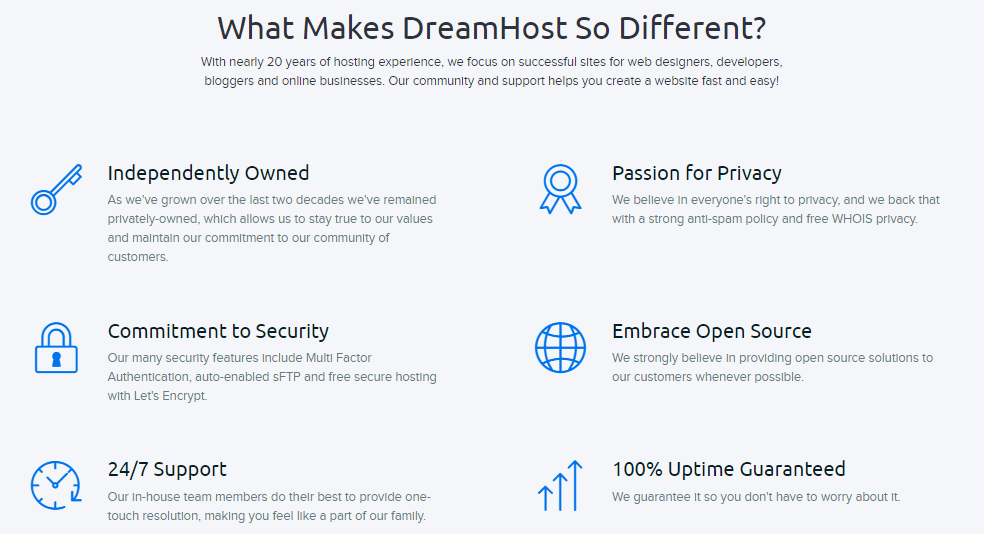 Speed
Speed and responsive servers are some of their main selling points. If you want to offer a good experience to your visitors DreamHost won't disappoint you.
Their servers are good enough for hosting WordPress websites.
How Can They Achieve This Speed?
Their servers are equipped with the latest technology, it's that simple.
Other website hosts store files on Hard Disk Drives while DreamHost uses SSD which is way faster than HDD.
They have Gzip Compression on all accounts, this is set by default
Content delivery network; this is another feature help accelerate your website speed.
They're using the latest PHP script, PHP7 is installed on all accounts for effective performance and consumes fewer resources.
How Fast Is Dreamhost?
When tested on a 210k web page with 15 requests the website load in 1.1 seconds.
That's not bad I guess!
DIY Website Builder
This is a powerful tool they have for beginners who don't have enough budget to hire a web designer for their website.
The website builder doesn't require any previous experience to operate and you don't need any coding skills.
Here Are The Features Of DreamHost Website Builder:
Can create multiple websites with ease.
You don't have any page limits.
All themes and templates are mobile-friendly.
Choose any color you want.
Access to free stock images and graphics you can on your websites.
You can SEO optimize your websites easily.
Free domain
Apart from the free website builder you also get a free domain when you opt for their hosting plan.
The domain also comes with more features that make the deal even sweaters.
Domain names will be renewed automatically so that someone won't snatch your domain name easily.
There are a lot of expired domain-hunters these days searching for domains that are well SEO optimized so that they can benefit from your SEO efforts.
Even if you forget to renew your domain name it will be renewed automatically so that you don't lose your domain.
Other Domain Features Include;
Good DNS management.
You can create as many sub-domains as you want.
Have custom name servers.
Domain forwarding with ease; you can send visitors to your preferred URLs fast and easily.
Ability to lock your domain; you can protect your domain name for extra security and prevent unauthorized access.
High Uptime Score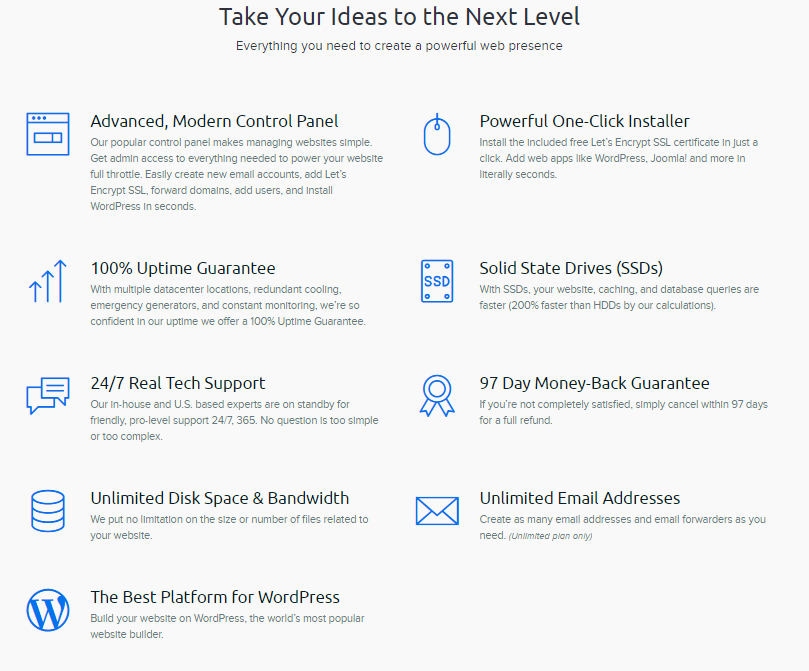 They're claiming 100% uptime but don't believe them! During maintenance, anything can happen. But we can say that their uptime is really better than the thousands of web hosts out there.
So you can surely rely on them when it comes to getting the best uptime score.
They also offer a guarantee in case there is downtime, you'll be compensated if that happens, and that's cool.
Dreamhost is dependable when it comes to uptime, you can check the history for most of their servers from their website.
DreamHost isn't perfect but it can definitely stand among the best website hosting providers
Money-Back Guarantee
Most hosting providers offer no more than seven to thirty days money-back guarantee, but DreamHost plans come with a minimum of 30-90 days money-back guarantee.
The shared hosting comes with 97 days money-back guarantee. Unbelievable!
When it comes to shared hosting the best you could get in 30 days but DreamHost outdoes them all.
Other DreamHost plans as the VPS hosting comes with 30-day money back guarantee.
Why Such Unbeatable Guarantee?
Because they know they're the best and have all the tools to deliver what they promised.
Good Customer Support

No one understands the efficiency of any customer support service better than a WordPress user. There are many situations when you'll receive error messages that redirect you to contact customer support in order to make changes to your account before your plug-in or themes work properly.
DreamHost customer service is on standby in case you have any problem with your website.
You can use either the live chat support or call them right away; you can enjoy this 24/7/365.
You'll find a lot of other powerful features which haven't been mentioned in this Dreamhost review, to explore more about their services you should check out their website.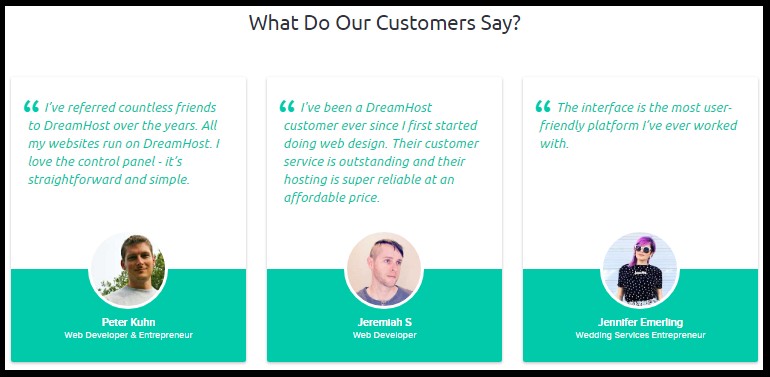 Bluehost Review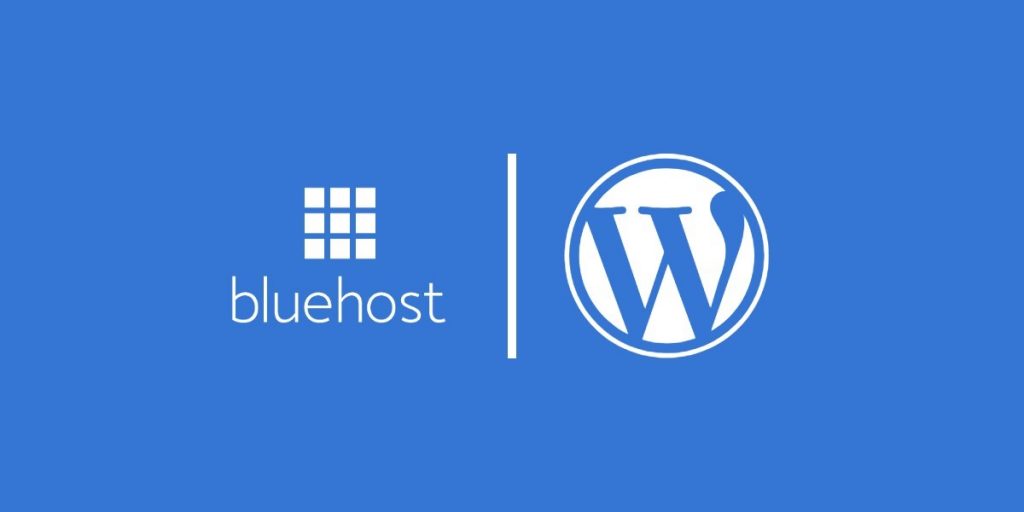 Bluehost is one of the oldest website hosting companies we have. It's been around since 1996.
It's the best hosting provider for WordPress. It's officially recommended by WordPress. If you're a blogger your first option is Bluehost.
You'll save yourself a lot of work because you won't have any problem with WordPress installation errors because they work together with WordPress to give you better WordPress performance.
Their servers are very fast even on high-traffic websites.
The customer service is good and is a very affordable web hosting for anyone that wants to host WordPress.
You also get a free domain and a free website builder to help you design your dream website.
Bluehost has proven to be the best hosting for small businesses and as a new user, you'll get up to 63% discount on your orders.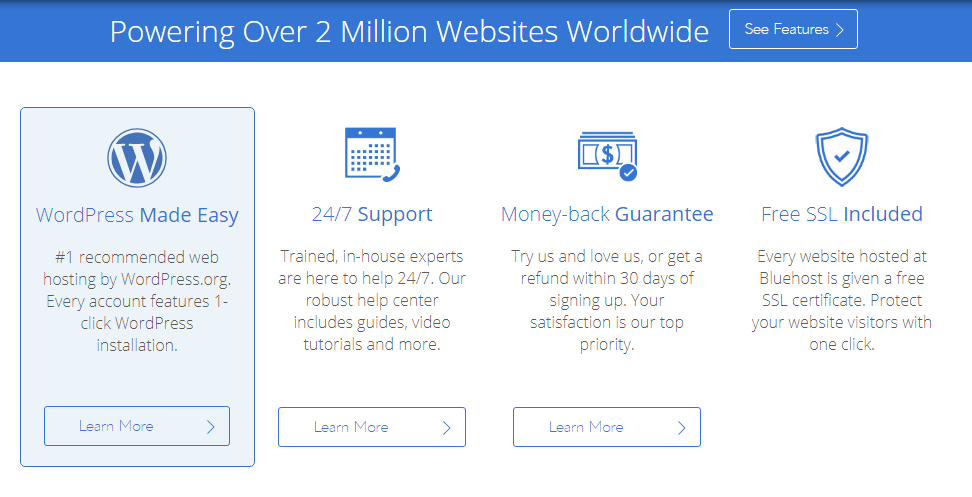 cPanel
Let's start with their cPanel since all your work revolves around this interface. In order to prove to customers that they have the best cPanel they provide a demo for users to take a ride and look inside.
This is a smart move to capture customer's attention and they're also confident that they have something different than other hosting providers.
Before you order you already know what's inside and there is no need to make complaints or ask for a refund.
The cPanel is unique and user-friendly, you can install WordPress with just one click in a few seconds without the need to worry about the creation of databases. They will be done automatically for each WordPress installation.
Military Grade Encryption
As a webmaster, you want to make sure that your information and data are secured and Bluehost has all the technology to protect your data.
Their dedicated SSL certificates and daily backups and FTP protection ensure that no third party gets access to your information.
This feature is among the strong selling point of this web hosting company.
Protecting data is crucial especially if your website visitors are handling their financial information to you. If you run an ecommerce store you have to protect customer data at all costs.
Their pricing is the best when it comes to shared hosting for WordPress, other web hosting companies that offer the same level of security charge higher than Bluehost.
Performance
Speed is important for any website because research shows that an increase in website loading time by just one second will reduce your conversions by seven percent and a three-second delay can make you lose about 50% of your visitors. Isn't that a great loss?
How Fast Is Bluehost?
A quick test was run by installing a new WordPress site and adding some of the free themes at WordPress, the website loaded in just two seconds.
Now that's a good speed, though the website doesn't have any plug-ins or scripts, still, the speed is better than 85% of other web hosting providers.
Bluehost was tested even on high traffic volume and the speed doesn't change.
If you want your website to load faster Bluehost won't disappoint you.
Server Response
Their server response time was tested with a tool called Bitcatcha. This tool reveals the response time of any server and at the same time without loading your site data. It provides accurate server response time better than other tools out there.
In the U.S their servers have the best response time. It was just a fraction of a second and in other locations it's a little bit higher than that but it's less than one second too.
Loading speed and server response time isn't an issue with Bluehost provided you don't have anything to slow down your website.
Hosting Plans
Bluehost provides all the types of hosting plans that are available.
Shared hosting. It is the most popular for new webmasters with low traffic volume, you'll be on a shared server with other websites
Cloud hosting. If you need more reliability you should upgrade this plan which allows you to host your files on multiple servers, this is helpful when there is a hardware failure or you're receiving a large amount of traffic to your website.
WordPress hosting. This is the best option for WordPress-hosted websites. It's designed to optimize your WordPress for better performance and also to protect it from any threat.
WooCommerce hosting plan. If you want to set up an ecommerce store using the most popular ecommerce plug-in called WooCommerce you should opt for this plan.
VPS hosting plan. This is for you if you want servers dedicated to you on a shared network.
Dedicated server hosting plan. This is for individuals and companies that don't want to share their resources with anyone. This is the most expensive one and you'll have to manage your own servers.
You Get A Free Website
If you want to save yourself on design cost you're at the right place because Bluehost also comes with a free website builder that will help you design any website you want.
They have ready-made templates and themes that are ready to customize in your account. You don't need coding skills, and you can set up a website with drag and drop.
VPS Pricing Is The Best
Most hosting providers only offer a huge discount when it comes to shared hosting but bluehost doesn't only discount their shared hosting they also have a great discount on their VPS hosting.
If you're a large corporation looking for VPS hosting you definitely want to take advantage of their special offer.
Their VPS hosting plan has four different levels and you can scale to any level you want when you need an upgrade.
It's hard to find a web hosting provider with great features and at the same time so cheap, Bluehost has been in business for more than two decades and this proves that their services are exceptional.
They have their shortcomings but it's worth given them a try.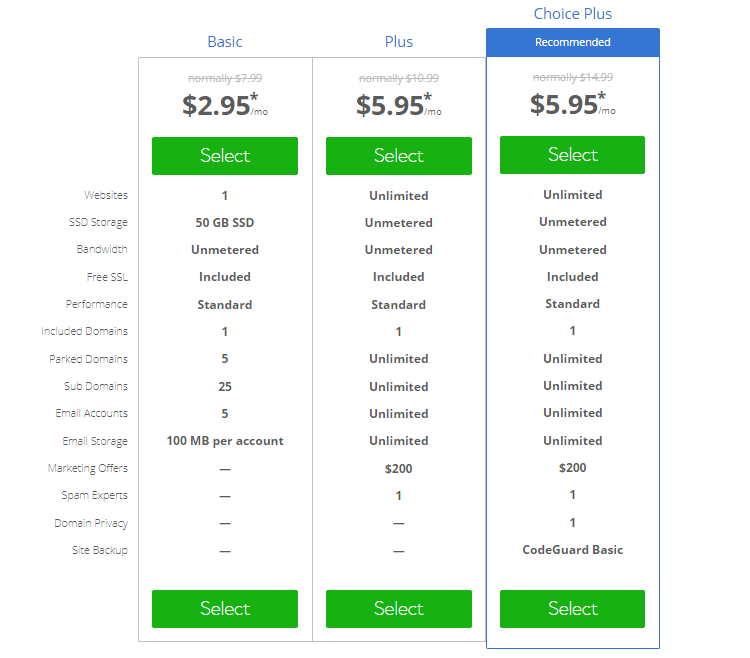 Hawkhost Review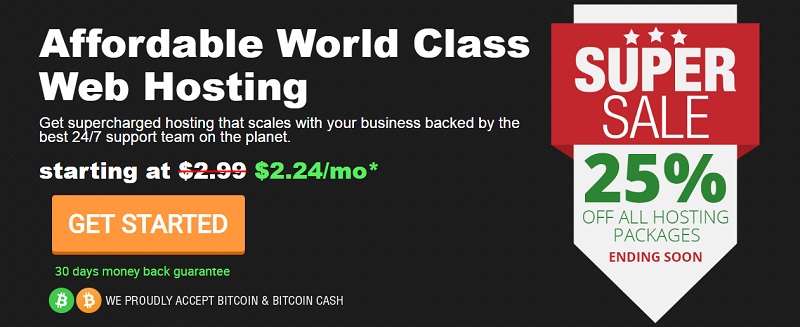 Hawk Host is a Canadian web hosting company founded back in 2004. Since then the company has grown rapidly and is now one of the best website hosting providers on the web.
They have seven data centers across the globe and are located on almost all continents. This means wherever you are their servers are near you and you should expect to have a fast server response.
The pricing options are also reasonable and the quality of their service isn't left behind when compared to other web hosts.
They also offer different types of hosting plans, namely: shared hosting, reseller hosting, semi-dedicated hosting, and VPS hosting.
Hawk Host is perfectly designed for small sites and blog owners that are looking for fast and secured web hosting.
Hawkhost isn't a good option for large ecommerce stores or forums receiving a large amount of traffic.
You should consider the other web hosting companies we've reviewed earlier especially if you're hosting a high-traffic website.
Hawk Host is a good option for agencies that resell or host their client's websites without the need to spend much out of their pocket.
If you want to get a super speed you should opt for the VPS hosting. If you're also on a budget and don't want poor performance Hawk Host is your perfect match.
Let's dive in to see some of the features Hawk Host has.

Speed, Uptime, And Reliability
When it comes to speed they come up with something unique because they're not using Apache which is used by most web-hosting providers, they use LiteSpeed Web Servers.
They believe Litespeed is far better than apache, in fact up to 9x faster than Apache.
Litespeed is also a lot better when it comes to serving PHP requests, all this means better management for your website resources and you'll handle traffic much better on your website.
Hawkhost has dedicated a page where users can test their servers so that they can choose a better server for their website, on this page you'll be able to download files so that you determine the response of any server.
Their servers use SSD instead of the typical HDD, this will give your website better performance even on high traffic volume. This makes it the ideal host for launching forum websites and other heavy traffic sites or blogs.
They offer a guarantee on their uptime performance. If by any means your website downtime is greater than 1% in one single month you'll receive a discount of 10% to 100% for the next billing period.
This means they'll take care of your websites properly or they'll compensate for it.
Security
All their data centers are fully secured with generators and UPS battery backups in order to prevent data loss in case there is any power cut.
Their affordable SSL certificates, which are available for just $14.99/year, will secure and protect your website files at all costs. This is important for ecommerce websites.
Hawk Host has a professional team that monitors their servers all day long to make sure their servers are running smoothly and also to ensure that there is no threat coming to your websites.
cPanel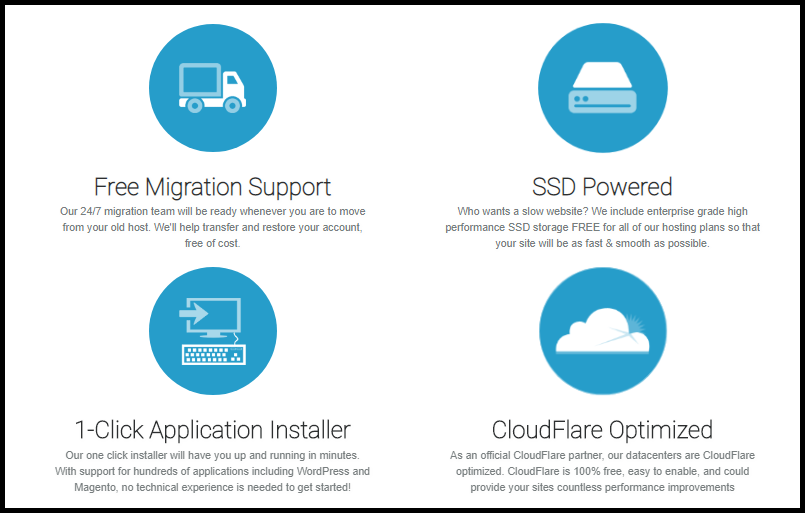 The cPanel interface is very easy to use; you can manage all your files and database on their server without scratching your head.
Everything is right there in front of you, it includes Fantastico, Softaculous, phpMyAdmin, IP Deny Manager, and many more tools that will help you set up your website.
Money-Back Guarantee
If you're not satisfied with the service you can ask for a full refund within 30 days, this applies to both shared, reseller, and dedicated hosting plans.
You can be confident that your money is fully protected if you're not happy with the service you can always ask for a refund.
A Good Customer Support
Customer service is important and Hawk Host places their customers first.
You'll get all the support you need to run your websites smoothly on their servers. You have access to their customer support all day long which will help you fix any problem you might have.
Uptime Guarantee
They offer a 99.9% uptime guarantee. You can be assured that your website won't face downtime.
They have enough resources and backup to ensure that your website runs all the time.
Best Hosting Experience
When it comes to customer services they're truly different, you'll get all the support you need on time.
For many years they have committed themselves to the success of your business.
Transfer Your Websites With Ease
If you want to move your websites from another host you can do that with ease. With a few clicks, you can initiate the process at no extra cost.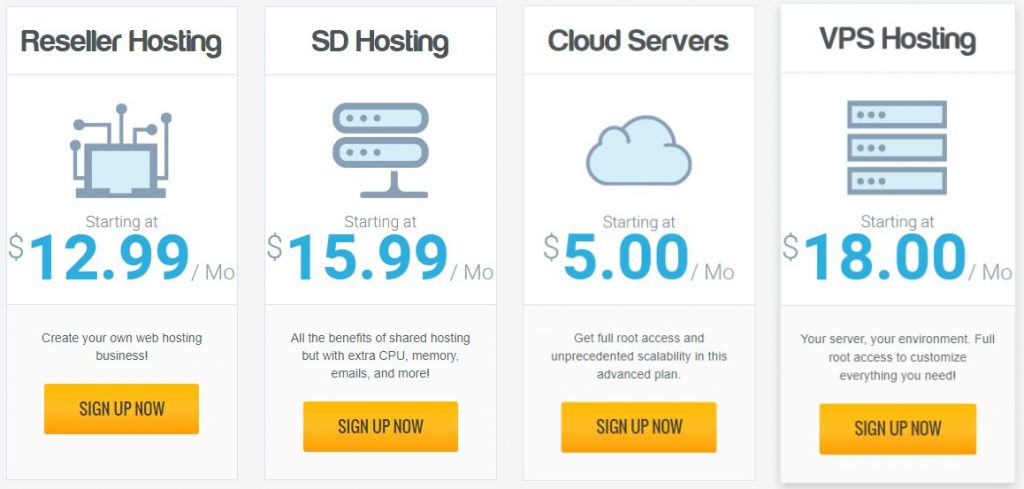 There you go – a review of the three best website hosting providers.
Which One Is Better Among The Three?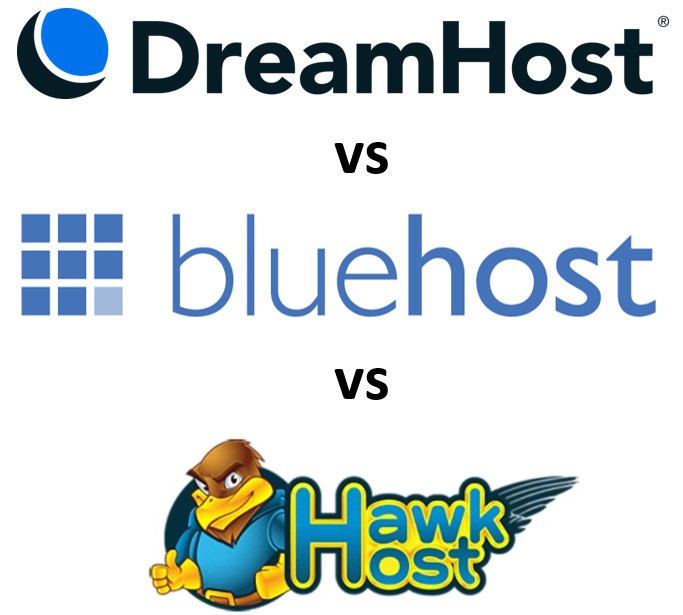 If you're hosting a personal website or have a small business DreamHost is your first option, it's very affordable and it's fast. It's also ideal for forum owners because their servers can handle a high volume of traffic.
If you're hosting a WordPress website then Bluehost is the best option since it's the official web hosting company recommended on the WordPress official website.
If you're looking for VPS hosting then Hawk Host is a better option for you. It's also a great option for agencies that host websites for clients and want to get a good discount.
Like it's been said earlier it all comes down to your needs. Pay attention to your website needs and then choose the right plan using any of the 3 web hosting companies we've talked about in this article.
Make sure to check server speed, uptime, and customer support.
These are crucial. They determine how effective a hosting provider is.
And most importantly check customer reviews, this will help you get an idea of how good the service is before you subscribe for any plan.
Final words
If you're a fan of my reviews, then check out my review of NordVPN!
Did you like the review? Got something to add?
Or a question to ask me?
Let me know by leaving a comment below!
FTC Disclosure:  We are a professional review site that receives compensation from the companies whose products we review. We test each product thoroughly and give high marks to only the very best. We are independently owned and the opinions expressed here are our own.
- Advertisement -