- Advertisement -
Are you looking for the best way to earn affiliate commissions on your website without spending so much time adding affiliate products?
I am talking about tapping into the largest affiliate marketplaces that are available online today!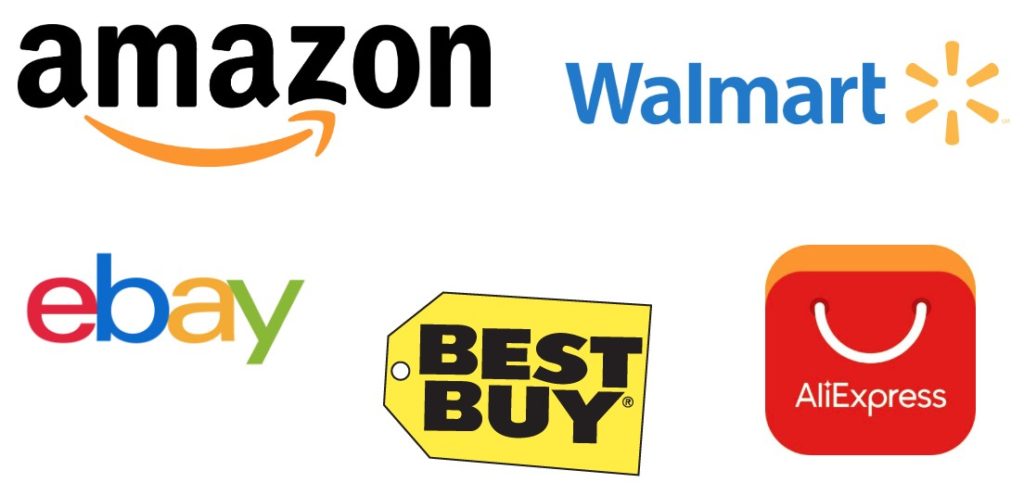 What do these five marketplaces have in common; Amazon, Aliexpress, eBay, Bestbuy, and Walmart?
Well, if you're still not sure then let me give you some hints:
They're the biggest online marketplaces for almost every country in the world.
These websites are trusted by everyone and no one hesitates to share their credit card details on these websites, unlike other shopping websites.
The average person has shopped a few times from these marketplaces.
These are the best websites that sell physical products and they're the ones that convert the best.
And finally – all these websites have an affiliate program. In fact the success of their business relies heavenly on their affiliates.
In short, what I want to point out is that joining affiliate programs from these sites is more reliable than building your own online store. I am not discouraging you though from running your own online store, but you just need to understand that these marketplaces I've listed are the best places to start running a profitable online business with ease.
You can sell profitable physical products without worrying about shipping or having an inventory.
You just need to drive traffic to your affiliate website and then get paid nice and easy with a healthy commission.
So now that I assume you've already built up your affiliate website or have a WordPress site that's receiving traffic, you already know it's not easy to import many products into your affiliate website.
The more products you add to your blog or affiliate website the more money you're going to make.
There are some few challenges when it comes to this:
You need to access the program's API in order to list massive products automatically on your website and there are some technicalities involved.
Secondly, you need some experience.
You need design and coding skills in order to set up the process.
And still, it will take a lot of time before you finalize the whole process.
What about if there is a way to do this with a few clicks and without any coding skills and that too in a short time?
Luckily, there is a plugin that can do this job for you. It allows you to import products from the leading marketplaces into your blog posts, and all these with a few clicks only.
This is made possible with the help of a WordPress plugin called AffiEmbed.
So what's AffiEmbed and what does it do?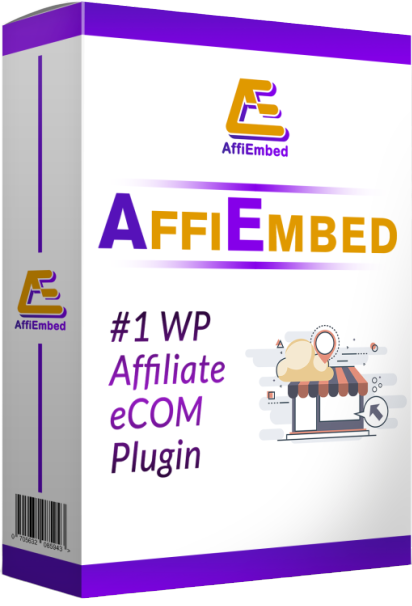 It's an easy-to-use WordPress plugin that imports affiliate products from the top online marketplaces including Amazon and eBay.
With a few clicks of your mouse, you can import products from these marketplaces into your blog posts.
This plugin isn't just simple to use, it also saves you a lot of time without technicalities.
As you already know, some of these online marketplaces have stopped offering API services like AliExpress for instance, while others like Amazon require that you have to make 3 sales before getting access to their API.
With AffiEmbed you can easily import the products without restrictions and even if your affiliate program doesn't support API at all.
The good thing about the plugin is that you can import products according to some parameters, for example, you can import all the top trending products and start making commissions right away since these products are proven to sell.
You're saving yourself a lot of hours of work by using this plugin. If you're still hesitating about investing in this powerful product, think of the hours it will take you to add hundreds of products to your WordPress pages.
If you really want to cash in big commission this is definitely the best plugin to invest in.
What Benefits Do You Get For Using AffiEmbed?
It's easy to install, the plugin can be installed just like any other WordPress plugin you know. You don't need some coding or API usage skills in order to use AffiEmbed.
The plugin will find and import the products you want from Amazon, AliExpress, Walmart, eBay, and Bestbuy into your WordPress posts or pages.
Your affiliate links will be automatically added in all the products with a few clicks.
You can customize your product listings the way you want, you specify the type of products you want to be added using basic settings, and it's fast and simple to customize your listings with few clicks.
AffiEmbed is compatible with the new WordPress editor. Most plugins out there haven't yet adapted with the new editor interface but this one was designed up to the standard of Gutenberg editor.
Auto-update product listing and pricing. This is an awesome feature because you don't need to waste time checking for products that have new price update or features. AffiEmbed does the task automatically without manual job involved. You can rest with a peace of mind knowing that your products always have the correct information for customers.
Doesn't use API. You don't need to request API from your affiliate programs before you start using the plugin, they already have their own technology that helps them to always collect and update data from product listings in all the five websites mentioned.
Long cookie duration. You'll be able to earn commissions within 90 days the user clicks on your affiliate links, so you're sure you'll always be paid when a user clicks on your links.
How To Use AffiEmbed
After your order, you'll be directed to download the plugin from a web page.
When you download the plugin you then install it on WordPress the same way you upload and install other plugins into WordPress. This should take less than a minute.
Once installed you then activate the plugin.
There is also a chrome extension available. You should install that also on your browser because it will speed up the process of importing products from the marketplaces mentioned.
Next, you begin importing the products. You should consider using the chrome extension to import the products since it's fast.
Specify the pages you want to add the products using the options available.
When you import the products you can customize them by selecting the available parameters inside the extension from the WordPress dashboard.
That's just how easy it is to use this great plugin or extension.
Who Should Use AffiEmbed Plugin?
Bloggers
Any blogger looking for a better way to monetize their blog content should use this plugin as their first option.
Most bloggers leave their blog un-monetized because of the work involved when it comes to adding affiliates products.
That's why most bloggers use Adsense as the only way for monetizing their blog traffic.
Adsense is good, but bloggers are underpaid for their content efforts. Imagine taking months to add content on your blog before the traffic starts coming in and then you end up receiving a few cents for every click generated from your blog.
Why not use AffiEmbed to get paid from the best online marketplaces in the world and without putting any sweat.
As a blogger you can use this plugin to add products in your review posts. You can do a comparison of multiple products in a single post and add products to each review you're making.
Or if you like you can convert your blog into an online store where you list dozens or even hundreds of products on a single page or post.
If you're not listing products in your blog pages you're definitely missing out and the easiest way you can get started is by using AffiEmbed. You can start earning money from your blog using this plugin right away.
Affiliate Marketers
The next category of people that should be using AffiEmbed is affiliate marketers.
As an affiliate, if you're managing affiliate websites that are hosted on WordPress you can increase your affiliate sales with this plugin.
Affiliate sites and pages are all about reviews, but sometimes when these reviews are too long without product listings you'll end up losing most of your visitors without them actually clicking on any link on your page, and if you're doing this manually as an affiliate you know it's time-consuming. As an affiliate marketer AffiEmbed is your best friend when it comes to monetizing your affiliate pages.
Anyone That's Looking For Ways To Earn Extra Cash Online
Even a newbie who hasn't yet started their online journey can use this plugin.
Setting up a WordPress website is simple and easy, and once you set up a new WordPress website you just need to start adding content. As long as you add valuable information in your posts the traffic will definitely start coming in.
And that's where you'll take advantage of AffieEmbed, you sign up to affiliate programs from the top marketplaces like Amazon and eBay, and then install the AffiEmbed plugin to start importing products you want to display on your pages.
It's as easy as that.
Should You By Affiembed?
You've already seen what this plugin can do for you, it saves you time and it helps you to make more money from your WordPress websites. I don't see any reason why you should hesitate to invest in this powerful plugin.
Despite all the great features, it comes with a money-back guarantee. The developers of the plugin offer a 30-day money-back guarantee. If you're not satisfied with the plugin you can have your money back.
You have nothing to lose, jump in right now and order this plugin so that you can see how it will help grow your online business!

BONUS from Mr. Web Capitalist
Here at Mr. Web Capitalist we have prepared an incredible Bonus, which is available only if the course is purchased through this link.
You will get 1-month access to the Rankd SEO backlink and guest post database for FREE (valued at $34.99 per month).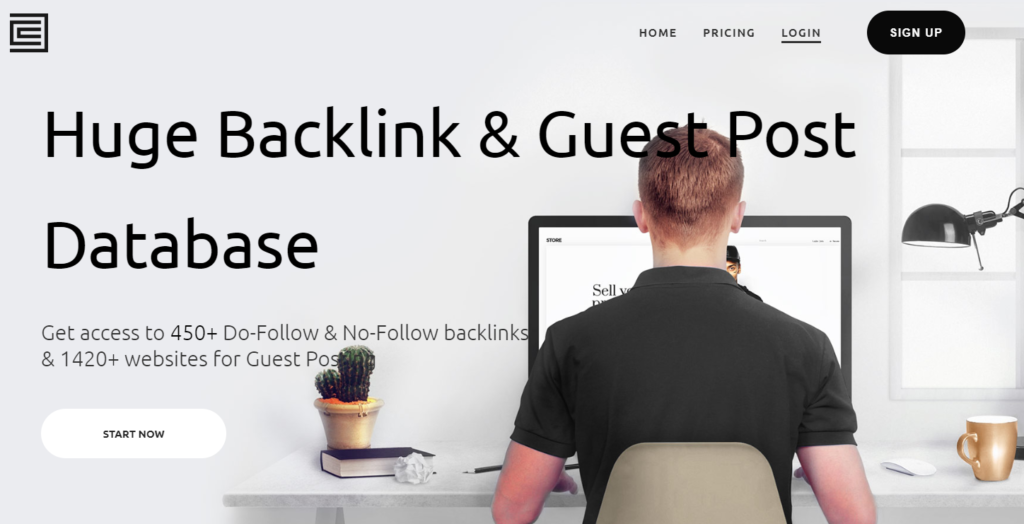 Rankd SEO database has step-by-step guides with images on how to create backlinks on more than 450+ high-authority websites.
The database also includes a list of 1400+ websites that accept guest posts. All sites are sorted by niche, price, and DA. Majority of the websites (1000+) accept FREE guest posts.
With access to the Rankd SEO database, you will be able to boost your SEO to a whole new level!
To receive the BONUS email me at martin@mrwebcapitalist.com with the purchase information. After confirmation, I will send you access codes to the Rankd SEO database.
- Advertisement -