- Advertisement -
I've contacted 27 famous bloggers, affiliate marketers and entrepreneurs to find out one question.
The question is:
What is the most Underrated traffic source for Affiliate marketing?
Here's what they answered: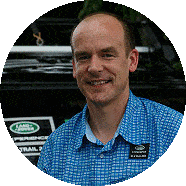 Paul Johnson, Editor of A Luxury Travel Blog
The most under-rated traffic source, in my opinion, is your own email list.
This is one thing that you own and have under your control. Assuming the list has grown organically, and you've not just gone out and bought a list, it should be a quality resource – people who are genuinely interested in your product or service, sufficiently so that they deemed it worthwhile to sign up and receive updates. 
Subscribers may come and go but, over time, your list should gradually increase in size. And bear in mind, this is a source of traffic that's not dependent Google or Facebook algorithm changes or a social media account that could disappear in a flash if the social media channel were to run into difficulties.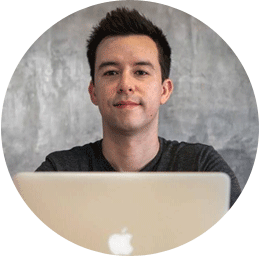 Matt from Diggity Marketing
Many… no… most businesses have a situation where their competitors are bidding for their own brand terms in Google AdWords.
For example, Google "hostgator" and you'll might find ads for Amazon AMS and Alibaba Cloud.
If your affiliate partner is in this situation, ask them if they would like to give you a budget to run ads to your review page, so they can push the competitor ads down.
Win-win.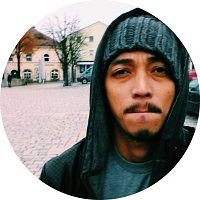 Jason Acidre is the Co-founder of Grit and the author of Kaiserthesage.
I think getting published on high-traffic industry-specific sites is one of the most underrated traffic sources for affiliate sites. Many SEO's and affiliate marketers often use the method solely for link building purposes and not traffic generation. And I think they're missing out big time if they're not seeing it as a channel to get highly targeted traffic to their websites.
The best way to maximize your guest blogs/columns:
1. Publish content around topics that a lot of people search for (that's related to the products/services you're promoting on your site), since high-authority websites have greater chances of ranking well for mid-to-high competition keywords with ease. This will allow your site to generate traffic from these external content assets on a consistent basis – as soon as they rank for high-volume search queries.
2. Make the links to your site from these published guest posts very visible to readers (use longer anchor texts, or place them above the fold).
3. Build 2nd-tier links to your guest posts to fortify their search rankings.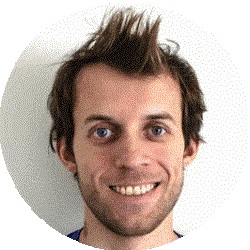 Marko Saric, Founder of HowToMakeMyBlog.com
Search engines are really the strongest traffic source for affiliate marketing.
People use search to find solutions to their problems and answers to questions they have. It's a perfect situation if you're "selling" great solutions using affiliate marketing. If you can have your content rank for those terms with valuable information (educational, how-to, reviews, comparisons…) and naturally include affiliate links within that content, you stand to do well in affiliate marketing.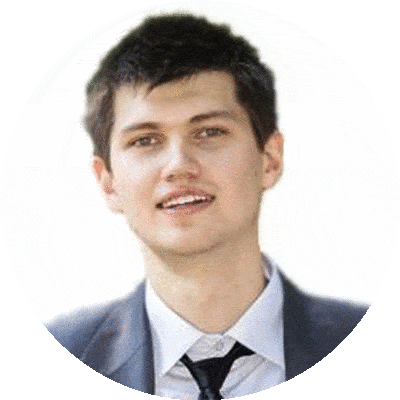 Evgeniy Garkaviy – Hope Spring Ecards – Twitter
For me, blogging is the best traffic source for affiliate marketing. I usually spend a lot of time on content creation. I try to make it long and interesting.
For example, if you want to join the AWeber affiliate program the best way to promote it is to create a high-quality article on your blog explaining why this email software is good.
Blogging is a constant traffic generator. But it is quite hard to promote your article especially if you are in a competitive niche.
Another option is to write case-studies about different tools with video examples. People like to watch videos instead of reading.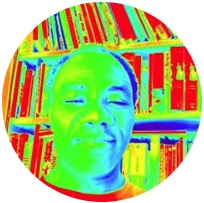 Jake Idoko of UKMatureDatingSite
These days, when you talk about traffic acquisition, you need to divide it into the mobile and desktop computer. 
Pop-under adverts are one of the most underrated traffic sources an affiliate marketer can use to drive traffic to his or her site. It's relatively cheaper, and when well targeted, the conversion rate compares favorably with premium traffic sources.
MobiCow.com is one of the most underrated traffic sources on the mobile platform. You just need about $5 deposit to get on the platform, and they have some of the most innovative ad sizes on the mobile.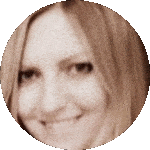 Lauren Lambie, founder of From Corporate To Career Freedom
My favorite traffic method at the moment is Pinterest. It's often overlooked for marketing because people wrongly see it as primarily a source for decor, fashion, and recipes, but it's a great traffic source for any niche. Just put together a good quality graphic to promote your link (you don't need to have fancy infographics either; simple blog headlines work great). 
If you're going to use it for affiliate promotions, I'd recommend promoting a blog article on Pinterest and driving traffic to your affiliate offers that way, rather than promoting your affiliate offer directly on Pinterest. You'll get a better long-term result.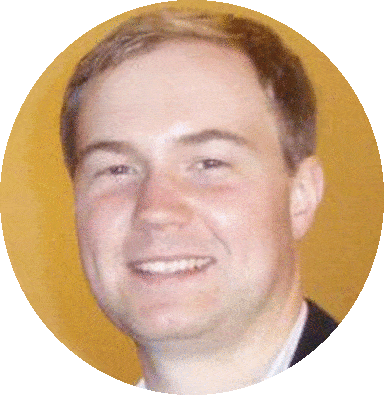 Zac Johnson of Blogging.org
One of the most underrated and less understood traffic sources for affiliate marketing is remarketing.
Through the use of remarketing, site owners and affiliates have the opportunity to show ads to users that have already been to a website or landing page, and might not have converted the first time around.
The reason why this is so valuable is that advertising dollars are only being spent on target audience users that you already know are interested in what you have to offer. This type of advertising is also great for increasing overall conversions and lowering ad costs.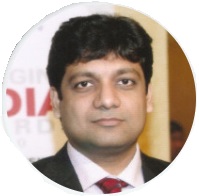 Srish Agrawal of Srish.com
Plenty of Fish and Facebook advertising has worked extremely well for us over the past several years. What we like most about these self-serve advertising platforms is that they allow advertisers to target their audiences based on demographics, locations, interest settings and much more. The more targeting options you set up, the more success you will find with these campaigns.
Another great tip for converts paid social traffic into additional affiliate revenue, is to build out custom landing pages for each ad campaign or affiliate offer you are promoting. Replicate the process and keep split testing to find the best results.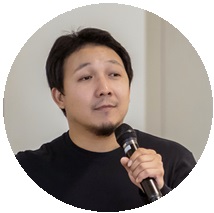 Dione Sui-San of HempireSEO.com
Organic SEO is still one of the most effective ways to make money with free traffic coming to your site. However, just because the traffic source is free, it doesn't mean everyone is going to have success.
For example, if you want to make money with affiliate marketing and organic traffic, you need to have great call to actions and valuable content within your site and articles. You will also want to remove any distractions from your site as well. The less options a user has, the more likely they are to take action. Keep all of this in mind when trying to convert free search traffic into quality affiliate sales and leads.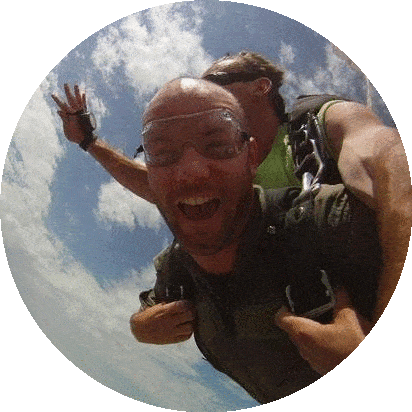 Robbie Richards of RobbieRichards.com
One way affiliates can find untapped pools of target traffic for their affiliate-based content is to mine forums and other online communities for high-intent discussions. Affiliate marketers will typically target keywords that have more "Investigational" search intent. Think: "Best product for x", "Product Z alternatives", "Product B vs. C", "Product Y reviews" etc. People searching for these keywords are actively researching and evaluating solutions to a specific problem, and weighing up all the options. If your content tips them over the edge, you make the commission. 
One way to do this is to drop the domain of a site like Quora or industry forum into a tool like SEMrush to find the highest organic traffic threads. Next, enter a high-intent phrase into the Keyword filter. This will leave you a shortlist of high-intent threads getting a lot of targeted organic traffic each month. Leave a comment with some value-add input and then include a link back to your dedicated article. A little legwork, but for certain niches, this is a largely untapped traffic source that can convert quite well. If you want more info on this, I have a step-by-step tutorial on the exact process I use for this here. 
Justin Cooke, Founder of EmpireFlippers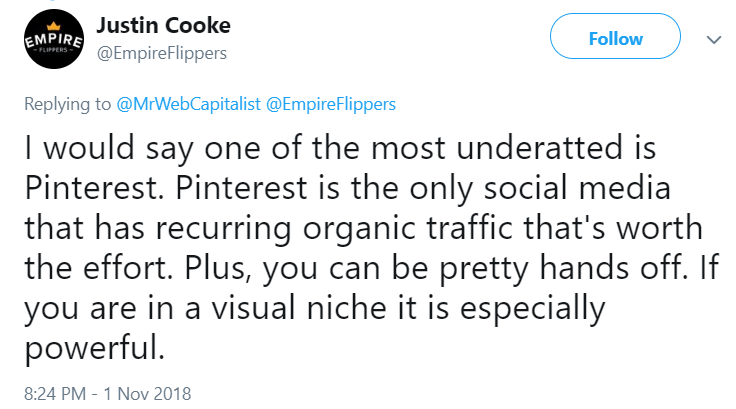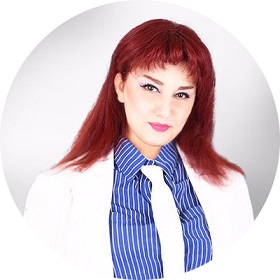 Maria Johnsen of Maria-Johnsen.com
There are many legitimate ways to get traffic to your affiliate website such as promoting in forums especially Warrior Forum.
Social media sites such as Twitter, Facebook, and LinkedIn. Paid advertising on Facebook, Twitter, Pinterest, and Linkedin work for your affiliate marketing campaigns.
I don't recommend promoting on Google Ads if you have a budget lower than 5k a month.  For budgets around 4k/month use LinkedIn, Twitter and Facebook.
You can also promote Facebook groups in your niche. Don't choose spammy ones. Just check on them see the pattern of their posting and support, if it's worth it, then join their group otherwise don't waste your time.
Remember in affiliate marketing persistence is the key. So be persistent!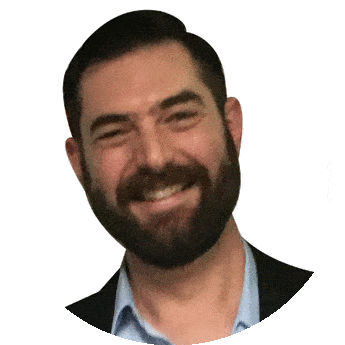 Matt Wolfe of EvergreenProfits.com
I'll actually give two answers to this question.
The absolute most underrated traffic source for affiliate products is human interaction. We use live chats, phone calls, and personal emails to existing contacts to mention and recommend tools and products. Within our conversations, we typically give them an easy to remember link to use to purchase a product. So many people are trying to find an easy route to income. They want to create a website that promotes affiliate products and have passive cashflow just roll in. It is possible but being a real person and making real legitimate recommendations is the absolute best way to make affiliate sales.
Saying that we also use Google Ads to drive traffic to affiliate offers. I think a lot of people are scared away by Google Ads. They think it's too expensive or that there's some sort of policy that they can't promote affiliate offers. Luckily, these just aren't true. We get cheaper clicks through Google Ads than any other paid traffic source and we drive people directly to pages that promote affiliate offers. It's not scary and it's not too expensive. You just need to make sure you read their policies and make sure you comply and you'll be just fine.
Between Google Ads and simply recommending products that we like to existing contacts, we drive close to six-figures per month in affiliate sales.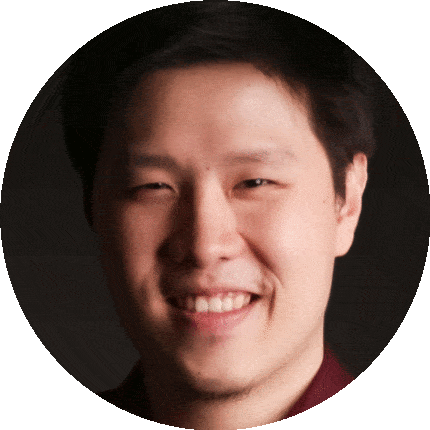 Sean Si, Founder of SEO Hacker
Aside from Google Ads, Facebook Ads, link building, etc. there is one more traffic source for affiliate marketing that only a few number of marketers tap, namely, Bing.
Bing has been constantly trying to compete with Google for a long time now, however, the search engine giant, Google, still proves that it's unbeatable. But the fact that Bing is still used by millions of people around the world still remains. Digital marketers have always been trying to focus on Google and other well-known advertising sites (Facebook) while Bing's millions of users are just waiting to see your ad. Aside from being a relatively "untapped" market for ads, Bing Ads has been known to be more affiliate friendly than Google Adwords, which is definitely a plus.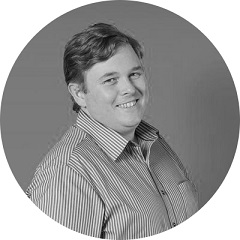 Mark Rushworth, Technical SEO Manager of MarkRushworth.com
I'd have to say brand. Most affiliate sites focus on long tail keywords but rarely consider the websites themselves as worthy of developing a strong brand (possibly with the exception of voucher code websites).
Any e-commerce retailer knows that a majority of sales come through brand and while affiliates don't sell directly, building repeat visitors and a strong brand profile based on knowledge and skills expertise can pay dividends.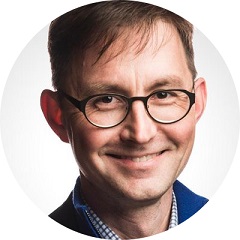 Andy Crestodina, Co-founder and Strategic Director of Orbit Media
Collaborating with influencers is popular but still underrated.
According to our annual blogger survey, "influencer outreach" is the one promotion channel that is most correlated with success. 43% of bloggers who promote content together with influencers report strong results.
It's not technically a traffic source, but influencers can power you social and PR (referral) traffic.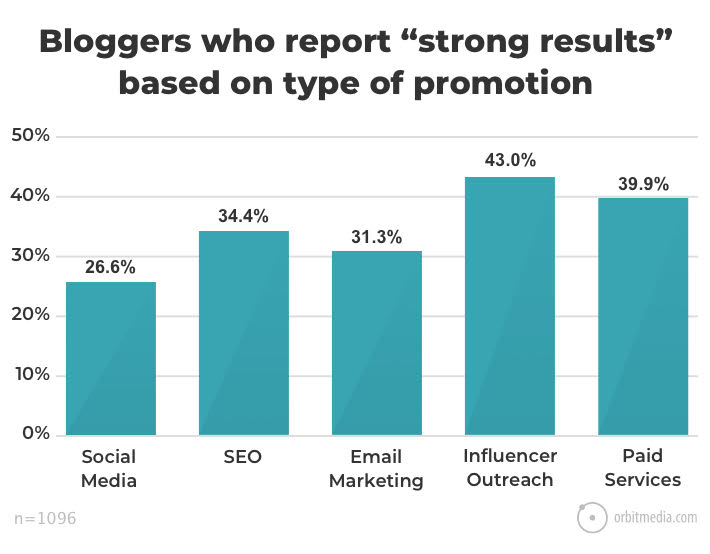 Brian Lang, Founder of Small Business Ideas Blog
Adding affiliate links in opt-in PDF bonuses is something that most affiliate marketers under-utilize.
One of the best times to engage your prospects is when they first opt into your email list and since many subscribers opt-in to get the PDF download, it's a good place to place some affiliate links.
Some other places include any autoresponder series that follows or the welcome email.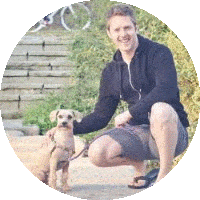 Michael Erickson, Founder and CEO of Search Scientists
I think right now in 2018 & 2019, the most underrated traffic source for affiliates is paid content promotion on YouTube using Youtube Ads.
Currently, I think YouTube has the best ad targeting for finding new customers. For example, let's say there is a competitor who has customers you wanted to target with content. If you try to target that audience on Facebook and type in that competitor as a Facebook Ads Interest Targeting Group, it's likely that the competitor won't show up.
However, on YouTube, you can target any channel's subscribers of nearly any size. Which means you can fine-tune your messaging and targeting to a T.
So if you know there is something that will help a particular audience, you can zero-in on them using YouTube Ads. When you combine this specificity with a great piece of content that will help that audience, it's a recipe for success!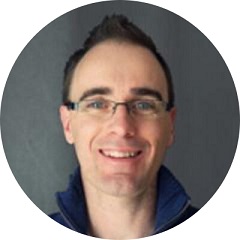 Ashley Faulkes, Founder of Mad Lemmings
I honestly believe Pinterest is still too overlooked by many. People think it is too much of a "chicks" thing (excuse my Aussie) and don't take it seriously.
However, in terms of alternatives to SEO, Pinterest is the only place I would go apart from Youtube – which obviously takes a lot more effort.
Of course, you have to take a deeper look into Pinterest and see if anyone there is even looking or posting on your topic, but in most cases, the answer is "hell yeah"!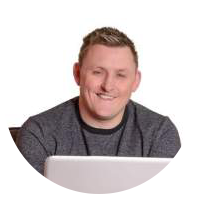 Andrew Holland, Director of Zoogly Media
When it comes to traffic sources for affiliate marketing, don't underestimate the power of a good blog article.
There are different types of articles, those you want to rank well on Google and those that you want to go viral.
Both are great for affiliates.
Viral style articles will give you quite a lot of traffic in the short term but it dies down.
Articles designed to rank give you no traffic in the short term but a lot more in the long run as long as they rank.
The sweet spot is, of course, having a viral article that also ranks online, that is where the real magic happens.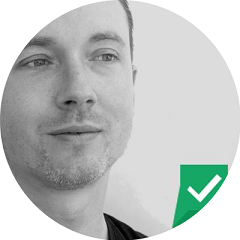 Jasja Ter Horst, Owner of SEO Review Tools
Since SEO is my expertise, for me the answer to this question is pretty straightforward.
Organic search traffic is "for me at least" the most reliable and sustainable traffic source when it comes to generating affiliate income.
And despite of the ever-changing search results, organic traffic stays a pretty reliable source when you're able to provide real value for your visitors coming from search.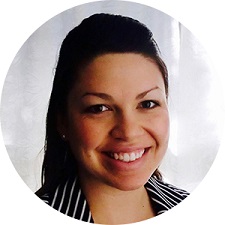 Lolly Spindler, Founder of Crea Content Marketing
I would say email, email, email.
Your email recipients have already opted in to hear from you, so you know they're already on board with your message. This makes the traffic high-quality, and highly-engaged.
Leverage your email list and get not just a spike in traffic, but traffic that stays on your website.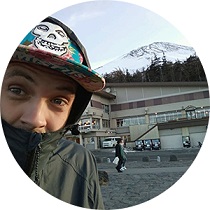 Dan Jet Elson, Online Marketing Consultant, DanJetElson.com
Facebook can be an excellent traffic source for affiliate marketing you just need to have the right strategy in place, a Facebook funnel ad strategy!
You need to understand and appreciate that Facebook is a social network and you need to treat it as such – be social!
You should run value based ads and then when your target audience is warmed up, a hot prospect, then you can sell them!
How about using a reverse funnel landing page you create with more info on the offer before sending right to the affiliate offer? But your offer best be good!
Another way is to just generate email addresses with a dedicated landing page and then use auto sequence emails to offer value and then add in affiliate links to the products and services you want to promote.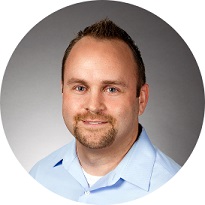 Chris Makara, Founder of Bulkly
I'm not sure if this is underrated or just unknown – but a great way to get traffic is to leverage other people's email lists.
Ideally, you want to partner up with someone who has an email list with your target market.
The way it works is that you basically offer up a free ebook, trial, guide, etc. through an email to their list. The email would contain a link to the asset on your site where you can capture their contact info or even remarket to them if they don't take you up on your offer. In exchange, you do the same to your list.
The result of this tactic is that it allows you to reach a new audience with little effort other than crafting an email.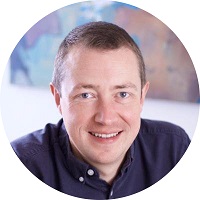 Daniel Rowles, CEO of Target Internet
I've always believed that referral traffic is absolutely key to quick and successful affiliate marketing, that can lead to much greater long-term success.
By working with partners that will link to your affiliate pages (of course making sure we aren't doing to upset the Google algorithm), you can not only drive traffic very quickly, but you will be adding valuable links that will help your long terms SEO.
I work with a range of very high-quality partners, that will allow us to create original content for their sites, and we use these to link back to relevant pages. These relationships form part of a larger strategic partnership and it, therefore, means we can get really great, very high domain authority websites linking to affiliate content. 
Don't mistake this for an easy option, it takes time to build the partnerships, and the content really has to be unique and exceptional, but it means we can get quick results and drive SEO in an efficient way. We also see that this kind of traffic works month after month at no additional costs, and then leads to increased traffic from Google in the longer term, so really does offer a fantastic return on investment.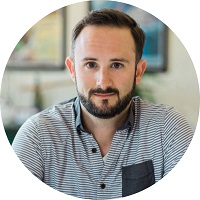 John Doherty, Founder of Credo
In the world that I come from, the SEO world, I think entirely too much credence is given to top of funnel traffic and raw audience to build an affiliate business.
But from what I've seen, the traffic source that too many affiliates ignore (and thus they are not as successful as they could be) is email.
Part of this is building your own email list of raving fans who will buy things you recommend time and time again (because they trust you), but also getting mentioned/marketed by those who have a bigger and more engaged email list than you do.
This is a great way to drive affiliate sales and dollar-for-dollar is usually much more profitable than investing in link building or something similar.
Conclusion
As you saw, there isn't one definitive way on how to get traffic to your website. I found the answers very interesting, and I think I'm going to use several of these methods.
If you liked this Expert Roundup then I suggest you also read [Guide] How to Increase Website Traffic in 2019.
And now I'd like to hear from you:
Do you have any questions? Or maybe you have a cool tip that experts didn't include here?
Either way, let me know by leaving a comment below right now!
- Advertisement -