- Advertisement -
From journalists to real estate investors to tax accountants to just "regular folks" with a passion for a particular topic, entrepreneurs are making money – sometimes big money! – by monetizing content, generally in the form of blogs.
Success Stories From Those Who Have Made Money Online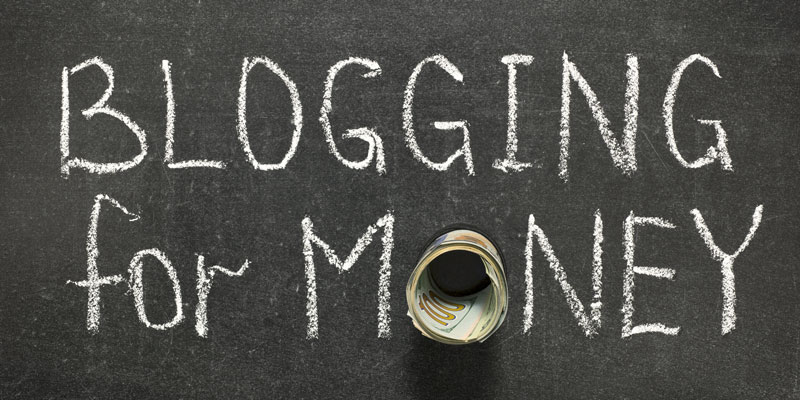 Amy Lemley Bailey is the publisher of My Scoop, an online fashion magazine or – as Bailey describes it: "a Southern fashionista's source for style." The site started as a part-time blog that Bailey posted to five or six times a month. Then she started doing an email blast and readership grew. Still employed full-time in sales for a national magazine, Bailey started to get inquiries from people interested in advertising on her site.
"I decided it was time to take the leap and do my own thing," she says. She hired a sales rep and was soon averaging about $15,000-20,000 a month in ad revenue. She's moved out of her home office into office space and now has three sales reps, a marketing director, and several interns. And, she's getting ready to launch additional city sites in Nashville and Birmingham – with plans to continue launching in other cities.
Dean Jutilla is director of marketing and social media for WidgetBucks, a cost-per-click ad network of shopping content for bloggers and publishers. WidgetBucks displays top-selling product lists based on the buying trends of 100 million online U.S. shoppers. When consumers click on products within the ads, bloggers get paid. Bryan Phelps, owner of YouReviewElectronics, is one of WidgetBucks 26,000 publishers and bloggers.
His HDTV review blog was created just a few years ago, prompted by his own search for an HDTV and frustration with the lack of useful and understandable information available. He turned his passion for electronics into a blog. To earn revenue from the blog he placed ads on WidgetBucks, Google AdSense, and Shopzilla. Today, he receives 500,000 impressions a month and earns a solid four- to five-digit monthly income.
How to Make Money Online
Clearly, it can be done. The question is: How? Stephanie Chandler is the author of From Entrepreneur to Infopreneur: Make Money with Books, eBooks and Information Products (John Wiley & Sons, 2006). The starting point, says Chandler, is to build up expertise in a particular area.
"Let's say you're an expert gardener. You could build a platform for yourself where you get known as the gardening expert in Texas and you create reports and ebooks around how to cultivate a beautiful garden in Texas."
The more specific – and the more value-laden your content – the more successful you are likely to be. Writing skills, she says, can be useful, but are not a necessity. "Audio downloads are extremely popular right now," she says. "If you don't like to write, you can sell your podcast as an audio download – a lot of Internet marketers do that."
Another money-making opportunity is conducting training classes, says Chandler. "I do web-based courses for 4-6 weeks at a time and sell those to my audience to teach them how to do something."
Where the Money Is for Web Site Owners
Alan Brymer is president of The Investor Library, a blog and community of real estate investors. It may seem counter-intuitive, but Brymer asserts that "people will always pay for content, even though there is a lot of free content online already." In fact, he says, entrepreneurs can provide particular value to their clientele by "sifting, condensing and organizing the information already out there, and in your head, and making things simpler and easier for others."
While ad revenue is the foundation for many online content providers, Brymmer says: "Don't ever try to make money just from ads on your site." Instead, he suggests, find other ways of monetizing your content – through product reviews, affiliate products, selling membership programs, ebooks, consulting, etc.
There are various business models that can serve as the foundation for successful monetizing of web applications, says Dan Zambonini, Technical Director of Box UK, and he's posted an overview of them on his blog – www.boxuk.com/blog/monetizing-your-web-app-business-models.
Sign up for affiliate programs – i.e. Linkshare, Commission Junction. "If you can start driving some sales to a specific retailer that will put you on their radar and they will probably buy ads," says Madhok.
Approach small businesses about advertising. "It's very hard to get major corporations like Target or Pepsi to pay attention to a small blog, but a new online boutique or designer is looking for places to get the word out about their site," says Madhok. "I usually just email the owner of the site and offer them a special 'new advertiser' package to test us out."
Join an ad network – blogads is goods, suggests Madhok. Join a network that's strong in your category. "We work with Glam for shefinds.com and momfinds.com because they get a lot of advertisers who want to target women," says Madhok.
"It's like making money while you sleep," says Chandler. "It's really amazing. I love waking up in the morning and seeing who bought my stuff from Australia, from Indiana, from Idaho – from all over the world."
- Advertisement -