- Advertisement -
Introduction
Mark McGarry is an Online Marketer from Ireland.
He's focusing on high-ticket affiliate offers and he's doing damn fine I might say.
Learn his full story by reading the full interview below!
Mr. Web Capitalist Interviews Mark McGarry
Tell us about yourself!
Hi! My name is Mark McGarry, and I'm from a small village called Monkstown in Cork Harbour in the south of Ireland.
I'm 36 years old and have been involved in the online space for a little over a year now.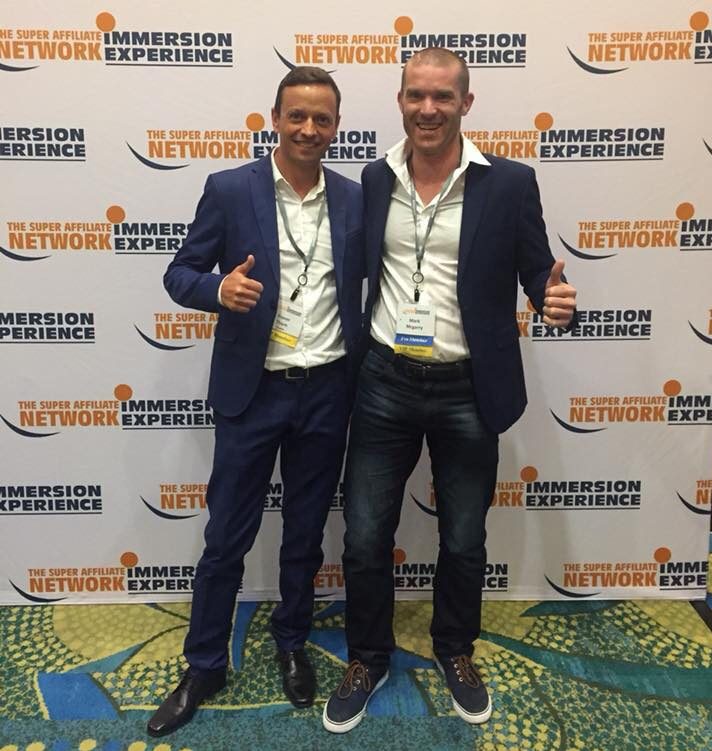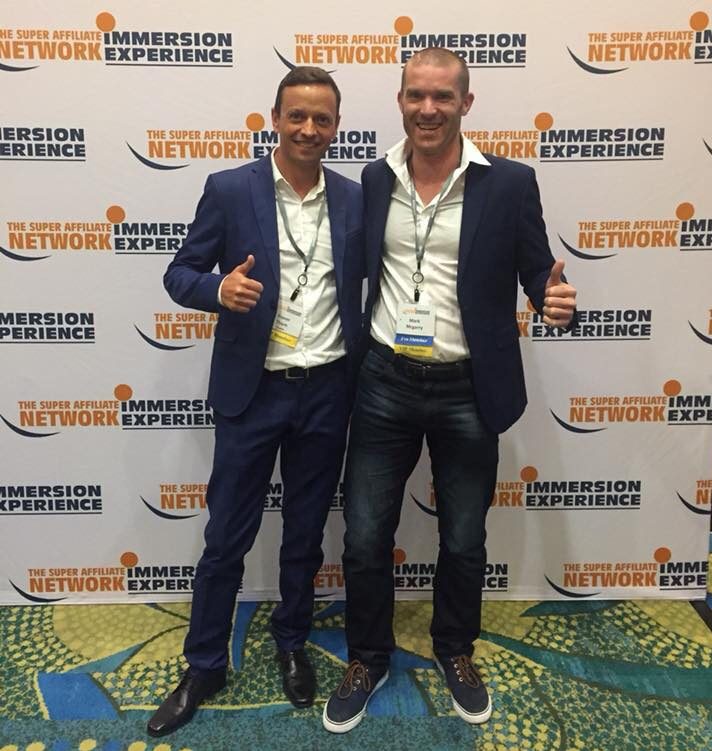 Could you describe what do you do and how you earn your living?
At the moment, I'm working for Ireland's main telecommunications company, I also tend bar at the weekend.
I have been involved in the bar trade since I was 16, I always joke I've worked half a career before the age of 40!
So I basically work my online business around them both.
They are purely for cash flow at this stage, as I aim to go full time online by the end of next year.
Online wise, I am involved in various income streams and also a high ticket opportunity, which brings in a nice residual income so I am aiming to scale them through free and paid strategies, especially SEO and YouTube which I am mainly focusing on at the moment.
What's your typical workday like?
My typical workday? Great question as it anything but!
But it goes something like… I usually get up at 5 am, and I have my morning routine which is centered around meditation, visualization and listening to an audio or podcast.
I will then drive to the gym, where I will get a pool session in (I race triathlon and Ironman triathlon), and some gym work.
I then get to work at 8 am, and I will read personal development, or an autobiography (I'm reading Losing My Virginity by Richard Branson – I highly recommend it).
Then I deal with customers through the day, and on my lunch and breaks I'll fit in my Social Media posts for my business, and I will also again listen to audios (at the moment I am listening to Ready, Fire, Aim – again, highly recommended).
When I get home, I will fit in a run or a cycle session, as I always say being fit is one of the keys to success – too many people miss this and I think its just so crucial if you want to perform at your best.
I generally start work on the business at 6/7, depending on what time I get home at. I then work up to 11 pm / 12 am. Then rinse and repeat the following day!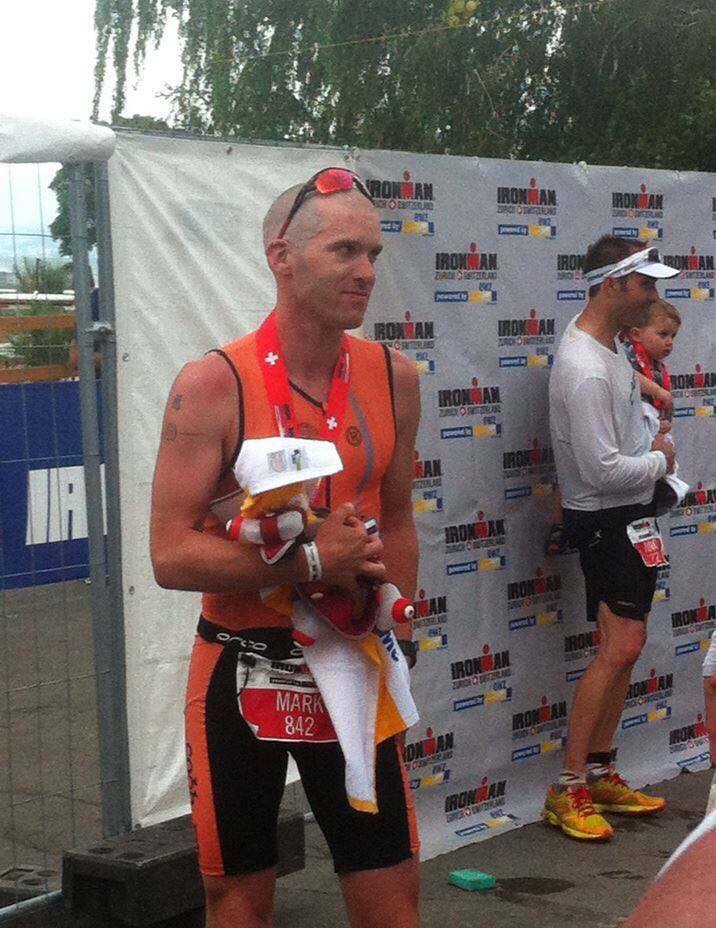 How did you get started?
I actually started like a lot of people do (which I was surprised at the start, but it makes a lot of sense when you think about it).
It was traditional Network Marketing which got my feet wet – I was involved for about 2 years with it, and although I was making a profit, I found myself burnt out, and I was actually putting all the money back into stock, flyers, gas money to go to meetings and training events, the whole 9 yards.
I'm sure there are plenty of people out there who can relate! The whole 3-foot rule, make a list of 100 of your friends, family and relatives list, cold calling, surveys and everything else, and just end up being frustrated, tired and BROKE!
When my car broke down and I had no money to get a $300 dollar repair job, that was when I started to look online and found my way to where I am now, that was my turning point.
Now don't get me wrong, Network Marketing is a fantastic way to create income – it just wasn't for me. I'm a very introverted person by nature, and it just went against my character.
People out there who are crushing it – all the more power to you, but it just wasn't for me.
I do still make residual income from my Network Marketing business, in fact, I do have plans to take it online, and apply the skills I've learned to market it the modern day way – with no flyers, cold calling, spamming family, etc.
What makes You the most money?
When I started I was focusing on Solo ads, where you pay a vendor x amount for a portion of his email subscribers, and you can add them to your list, depending on how many people opt in to see your offer. You then e-mail them daily to build a relationship and so on.
You can make a profit, but it's not 100% as you pay to get that traffic.
I have made most income from free methods – on social media, through FaceBook especially. FaceBook really is king – over a third of the world population is on it – mind-blowing!
So once you know how to target your audience and network with like-minded people, it really is a potential gold mine. And of course, you build true life long friendship and future business relationships through it also.
At the moment I'm mostly targeting YouTube – again, its free, and once you learn how to market on YouTube, it's another potential goldmine. So I'm doing a lot of SEO research (TubeBuddy is a great tool and Keywords Everywhere is another great resource).
My focus on YouTube is centered around review videos – and also using bonuses as an incentive, which helps build your list, and you're also giving people a lot of value so its a win for both parties.
Also, those who buy from you will be more likely to repeat purchase in the future – as Dan Kennedy says "A buyer is a buyer is a buyer".
I use a fantastic software to build my bonus pages – if anyone wants to know more, just let me know and I'll leave some info with a $1 trial period for you to check out here!
What is your Top source of traffic?
My top source of traffic? As described above, Facebook and YouTube you really can't beat – I especially love YouTube as its evergreen – If you do for example a Facebook Live it disappears after a few hours, but not on YouTube. It may take longer to get traction at the start, but completely worth it!
Also on Facebook, they are now Beta Testing having our profile picture for Facebook stories.
What does this mean?
Instead of being at the top of the phone screen, where a lot of people can miss the story, they will now click your profile picture and view your story, so tons more engagement is likely.
What do you like about online marketing?
What I like about online marketing is its an endless source of education. You're literally learning new skills every day of the week. And of course, there are endless possibilities.
There really is no better way to earn income – and with everything becoming automated, it really is the way to go,
And you get to build solid relationships and also a chance to build business opportunities with people.
What blogs do you read?
I listen to more podcasts and audios and books than blogs – but I read the mainstays… Frank Kern, Russell Brunson.
I'm getting into a lot of John Carlton as I really want to hone my copywriting skills, and I absolutely LOVE Eban Pagan.
Also Tim Ferriss, Tony Robbins, Lewis Howes, and a couple of endurance and triathlon podcasts.
And Gary V – not everyone's cup of tea, but I enjoy him a lot.
Are there any must-have tools or resources you recommend for internet marketers?
Another great question! – Yes, Having your own funnel building site, and auto-responder is a must.
Of course, there are plenty to choose from, but when I started off, I was using a done for you company – which basically gives you your own funnels, and follow up campaigns, to get you started as you learn the basics.
I use the high ticket company I mentioned earlier – they are the best around especially if you are starting out, and also are an affiliate platform – Ill leave a link here to check it out.
Its always good to brand yourself by sending people through a funnel where they will see you rather than a generic sales page which 99 percent of people will do.
That's how you will be remembered and build familiarity, after all, it's about building that know, like and trust factor with your subscribers and fans.
Think about it – the person sees 9 ads with the same old boring sales page, and come across you, with your own branded system, and you are talking to them directly – who will they close? That's right – you!
People buy from people, not a company.
Of course the aim is to start building your own – and that can be costly, as there are some expensive companies out there – but the one I use has a funnel builder, autoresponder, lead purchasing system and more all built into one for half the price of other companies – and there is also a free 7-day trial too with that – you can check that out here.
Also, a good idea is to track your stats so you know what's converting and whats not – ClickMagick and Pretty Links are good – I like ClickMagick as its easy to use.
And the two main standalone autoresponders are Get Response and Aweber – comes down to personal taste really.
What does the Internet Lifestyle mean to you?
What does the Internet Lifestyle mean to me? Hmm, the million dollar question! … I guess it comes down to one thing really – freedom. Freedom to do what you want, when you want, so you can take care of your loved ones.
Not have an alarm clock, sack your boss, all that sexy stuff.
For me, I wanna retire to Kona, Hawaii and race Ironman around the world. And take care of my mom for all the sacrifices she made for me and my family, I know it's a cliché but it so so true – time is the only thing money can't buy.
And I know its overused, but you need to find your "WHY" – because if it's just about the money, you'll fizzle out when it gets tough, which it WILL – that much is a given.
But if you dig deep and connect with your "why", that will file you through the tough times.
The reason why there's such a high failure rate is because of today's society – instant gratification – too many people think they will be successful overnight, or get dragged into a get rich quick thing, and realize it's not easy, give up and call everything a scam.
But if you persevere, one day at a time – be consistent, you'll be fine.
What advice would you give to people just starting out with an online business?
The main advice I would give to people starting out is don't be afraid to fail – REPEATEDLY – cause you will – that my friend is the ONLY guarantee in this game. But if you wear the white hat, be student daily, keep investing in your business and intellectual capital, your fails will slowly turn into wins, and you'll get better and better.
Remember, you don't know what you don't know.
Don't wait until the time is perfect, cause it never will be.
As long as you course correct, keep taking imperfect action, and invest in yourself, you will prevail. It's not a cost, but an investment.
Also, don't listen to other people's BS – their opinion doesn't pay your bills. It's just their insecurities projecting onto you because you're bettering yourself and they're afraid to. Don't cut them off, just limit your exposure to them.
That's why so many quit – they let their friends, family, workmates open ions get to them. This is why business and personal development material is so important especially at the start.
Also, go to live events and network the shit out of your business, as you never know what business relationships and friendships will blossom out of it!
Thanks for your time, and I wish you every success!
If you would like to connect personally, connect with me here on Facebook as I love making new connections.
And subscribe to my YouTube channel right here
Conclusion
If you liked this interview, then read my interviews with other online marketers.
Did you like the interview? Got something to add?
Did you learn anything? Or maybe you know someone who should I interview?
Let me know by leaving a comment below!
- Advertisement -