- Advertisement -
Introduction
Today I'm going to talk with Elvis Meisters, a self-made SEO expert and an affiliate marketer, who has just sold one of his websites for $50'000 USD.
In this interview, he's going to talk about the process of selling a website, and the best ways to rank websites on Google.
I talked to Elvis about his lifestyle and his online business. Here's what he told me.
Mr. Web Capitalist Interviews Elvis Meisters
Could you describe what do you do and how you earn your living?
I'm making websites, ranking them high on Google and getting money from that.
Of course, that description is incomplete as it's hard to describe what SEO and Internet Marketing guys do. But in simple words, I get money if a user buys something from the most prominent Internet Shops and/or visits my site.
How did you get started?
I had always thought that I wouldn't work a 9-5 job all my life. I knew that way before I heard about what SEO is.
A couple of years ago I was working as an IT engineer at Microsoft, then as an Electrician (still working for a few days per month so I don't lose my knowledge).
So as I have a catch in IT things, I started to learn about earning money on the internet, and I found it really exciting and interesting.
I did some basic reading and some experiments for almost 3 years but nothing exciting as I was just playing around.
But then I met one friend who also is working in the same niche and he gave me hope (he was already earning quite good money).
So I went full in, I read, I experimented, I tried again, I failed and then, BOOM, I did it.
I started to make 1'XXX$ per month and later even more.
Then, one year ago, I left my 9-5 job so I can do whatever I want whenever I want, and I can tell you that it's an awesome feeling to be free!
What's your typical workday like?
After I quit my 9-5 job and started working full time on my site.
My workday at the time was like this – I wake up usually from 10 am to 11 am, do some basic stuff, like the bathroom, and making coffee.
Then I spend ~1 hour to check the news, login in all my sites, Ahref's, Google Console, emails, social sites, etc.
When I've checked all the news, I start exploring the Internet.
The thing is – my mind is working all the time, I have a hurricane in my mind so I have new ideas almost every hour and I like to do research. Then I spend a couple of hours researching, gathering info, doing some calculations, etc.
Then I have some lunch, and after lunch, I'm done. I just surf from one website to another doing almost nothing. But then again I open up at evening, when it's really late my mind starts working again, then I spend a couple of hours searching right keywords to rank, check some competitor websites.
That was before I got good money. When you have enough money to do nothing and not feel guilty, then it becomes tough to work.
Now I work maybe 2 hours per day. Some days I just check the news, and that's it. It's tough to do something when you know you can just hop-in in your Jeep and go offroading.
But now I have somehow managed myself and I started to work a lot again so I can have my first million by the end of 2019.
What makes You the most money?
Right now I'm not making any money as I sold the site and I'm living off that money.
But before that, I got Affiliate commisions from Amazon.
The website which you sold – what was the website about?
My website was about gardening and home improvement. It was always a topic which I liked a lot in real life so I went for that for my first site.
How well was your website doing at the time of the sale? What was your monthly income and traffic?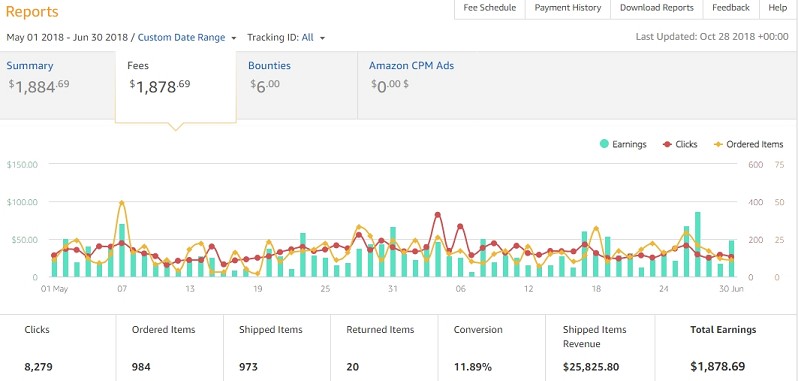 My site was doing quite well, I was receiving ~10 guest blogs per day, which most of them cost 50$, but from those 10 requests, only 1-2 got paid posts.
At the time I sold my site I had 500 visitors per day and together with guest posts I got ~2200 USD per month clean money.
The only job I did to this site was published guest posts. So it was maybe 30 minutes per day.
How did you determine the sales price of the website?
I sold my site with FEInternational.
Before selling you need to fill a huge excel file with all your earning and spendings, etc. Then they decide the price they can sell it for.
I had a number in my mind and it was similar to what FEInternational proposed.

How did you find a buyer for your website?
Here again comes FEInternational. They offered me to put my website on their marketplace for a higher price but they also offered that they already have a buyer but at a cheaper price.
As this is a lot easier process I went with a buyer they already had. FEInternational did everything else for me.
Was it a hard process to sell a website? Do you have any suggestions for people who would go through this process? Did you make any mistakes?
It was quite easy to sell a website as all you need is to provide your earning proof and traffic proof.
There is a lot of documentation, of course, as this is a legit business but nothing too hard that you can't do.
My suggestion would be to count ALL your income. Because every $100 count.
And don't lie to them. Don't lie about your income or traffic, be as truthful as possible because if they found out that you lied you won't be able to do business with them ever again.
I did one mistake and I did not provide income which was a couple of thousands of dollars and that would bring me $10'000 more to my site's value.
My bad, so as I said, be careful and provide all the earnings you have. Also, I would suggest you do not provide any expenses and post that you work only 1 hour per week. That's important.
What is your Top source of traffic?
Google, Twitter, and Forums.
Google, of course, is the best one as it converts into the money the best.
But as for conversations, really inspiring people and good knowledge, you can get that kind of traffic from Forums and Twitter.
I have a large Twitter account, and I love when people from there are asking me real questions about the topic I'm known for.
What do you like about online marketing?
I like that online marketing is my thing.
When I was young, I thought my thing was IT, as my father is also an IT engineer. But after high school and felt sad working in IT.
After that, I started to work as an Electrician but you can't feed a family with that job.
Meanwhile, I started to do online marketing, and that was it. I knew it four years ago, and I know it now that this is my niche where I'm really good at it and I love it.
So the things I like is – I'm passionate about it and that's the best job you can do.
It's quite easy to become a millionaire. It's not THAT easy, but it's doable quite fast and painless.
And the last but not least is I can work from any corner in the world – I just need the internet.
Ohh, there is one more thing – I can earn, for example, 3000$ per month and If I don't do anything for 2 months, I will make that money. In some cases, I can even earn that after half a year without lifting a finger.
Which blogs do you read?
I don't have favorite blogs, but I throw my eye in backlinko.com, ahrefs.com, gotchseo.com.
I also read some of my friends' blogs, but mostly I read forums.
Are there any must-have tools or resources you recommend for internet marketers?
Yes, and that's Ahrefs. I know, it's costly but without that tool, I won't be able to earn as much as I did.
Another daily tool that I use is keysearch.co. These two tools are helping me the most.
Also, I would not be able to make this far without blackhatworld.com. It's really the best and largest SEO forum and that information what's inside that forum is worth millions. These three are my musketeers.
What does the Internet Lifestyle mean to you?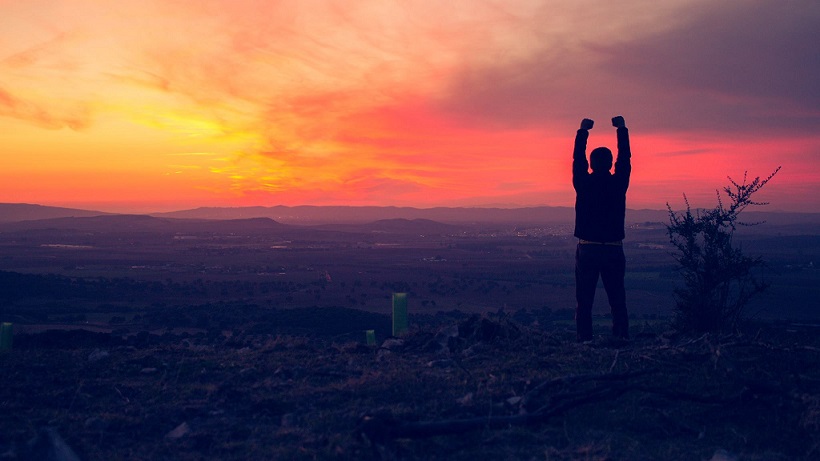 I have always been a 9-5 job hater. Internet Lifestyle gave me a freedom. Freedom from supervisors, admins etc. I can make my own day and that's the thing I love.
Internet job has no limits but your 9-5 job has.
In my profession as IT Engineer, I could never earn more than 2500 USD per month. Right now I'm earning $3000 with doing nothing at all, just driving my Jeep offroad all day. That's the best thing ever and that's why I love the Internet lifestyle.
What advice would you give to people just starting out with an online business?
My advice would be – don't stop!
Even if you fail 10 times, don't stop because if you succeed, you won't worry about money or free time.
Also – it's not as easy as it seems on the "Internet Expert" blogs. To achieve something on the internet you need to work hard and the biggest problem is that you can't do anything when some things just need their time.
Like a domain name, before ranking something you need to age it, like a good whiskey or wine.
I have another advice – don't excite over some expert article who says you can earn $1000 per day within a week. Do a lot of research, learn things, experiment and only then do what somebody else says.
Conclusion
If you liked this interview with Elvis Meisters, then read my interviews with other online marketers.
Did you like the interview? Got something to add?
Or a question to ask Elvis?
Let me know by leaving a comment below!
- Advertisement -