- Advertisement -
Introduction
Alex Volkov is an entrepreneur and a successful online marketer.
He sold his first company at the age of 17.
He's got a lot to tell you about PPC campaigns and how to make them successful.
I talked to Alex about the lessons he learned building successful businesses, and I'm excited to share his valuable insights.
Mr. Web Capitalist Interviews Alex Volkov
Could you describe what do you do and how you earn your living?
I'm an entrepreneur at heart. I lead a team at my health company. We sell a range of high-end supplements and offer high-level 1-1 advice on a range of health-related questions.
I also run a company on the side which focuses on helping companies really nail the product market fit and rapid scale. We are usually very selective on who we bring on to work with us (1mm a year or more). We help with many aspects including funnel optimization, conversion rate optimization and email campaigns.
How did you get started?
I started right out of high school. I moved to the UK when I was 9 and attended school until I was 16 (that's when you end high school and go on to higher education).
My first company was an IT service company. The reason why I focused on IT at the time is because I wanted to do it as a career (mostly due to my bad grades at school).
I was very lucky that my mentor fostered my entrepreneurial skills and essentially let me run the company for him. I had to learn accounting, management, marketing, customer support and everything else very fast. I practically worked nonstop for the first few weeks to attain those new skills to have at least some sort of a base (I believe management is a lifetime learning experience).
After helping take the store out of a failing state and turning it around I offered to buy it out after the first 3 months with all the money that I made.
After that, I eventually scaled the company to serve most of the metro area that I lived in and after 7 or 8 months I got a buyout offer which I accepted which was my first major sell and I was just 17 at the time.
The money that I made let me kick-start my other ventures and the rest is history.
What's your typical workday like?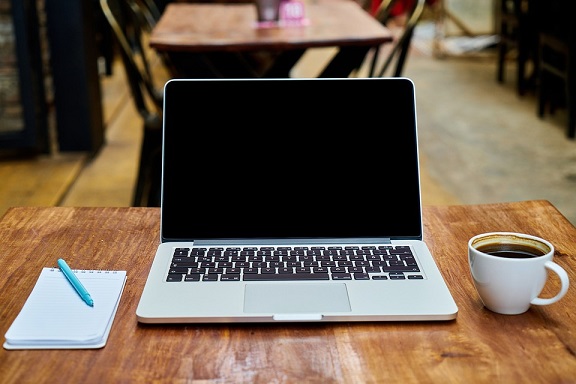 I start my day at around 4 am to get a head start. I wake up, have a shower and eat a keto breakfast to fuel my brain, which usually consists of bacon or ketoproof coffee which is made with brewed coffee, butter, MCT oil and a bit of vanilla. Then I do some meditation to clear my head and review my goals and todo list for today. I get dressed and usually am at the office at around 5.15 am.
I spend 45 minutes reviewing and answering emails, looking over purchases and other logistical data. From 6 am to around 1 pm I work on funnels, arrange and attend a few meetings, contacting manufacturers and other administrative tasks. At 1 pm I usually just go over some emails whilst I have lunch.
1 to 5 pm is usually more laid back, working with the team and just doing general management until I get home. From 6 pm until 9-10 I eat dinner, read and do some work on side projects before sleep.
Saturdays are more relaxed which I work from home and Sundays I spend time with family. I have a special rule of avoiding emails at all costs on the weekends because I find it to take a toll.
What makes You the most money?
I have two funnels which make me a ton of money.
I spent about a year optimizing them and now it's basically an ATM which prints money 24/7.
One is a testosterone supplement and the other is Exogenous Ketones which have a very high margin and are targeted to the keto diet crowd.
What is your Top source of traffic?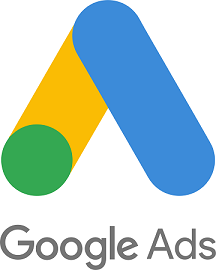 I've been doing this for around 8 years now and Google has never let me down.
Facebook is also fantastic and gets me high ROI's but I would advise against it if you are advertising supplements.
As much as people preach SEO, I dislike it because I want instant data and results. It used to be either time or money but SEO tends to also get expensive so there's no point in my opinion.
Learn paid media and it will never let you down in your lifetime.
What is the secret of a successful PPC campaign?
There are two secrets to a successful PPC campaign.
The first is rigorous testing (you know how much I love doing a/b by now). Approaching it from a scientific standpoint will eventually lead to success.
The next is reverse engineering already great campaigns.
Use tools like Adbeat, WhatRunsWhere and market info tools like SimilarWeb to uncover what your competitors are already doing.
Think about it for a second, those companies who run multimillion dollar campaigns already spent the time and the enormous amount of money on testing, researching and crafting the perfect offer. I'm not saying steal them but inspiration never hurt anyone.
How long did it take you to master PPC marketing? Did you get a positive ROI on your first campaign?
Took me around 2 months of serious deep dives into PPC.
Naturally, my first few campaigns failed but then once I hit positive ROI I just ended upscaling.
Never feel pressured about learning everything. I was stuck in that Mindset for a long time but since time is valuable, sometimes it makes sense to hire a master. There are tons of fields of business I despise and just hire people to do it for me. Being a jack of all trades can sometimes dilute overall performance.
Which paid traffic source do you prefer and why: Google or Facebook?
I personally do not have a preference since both platforms offer different objectives.
Advertising on Facebook as you do on Google or vice versa will never work because your entire ad campaigns have to be structured differently.
If I had to pick, it would have to be Facebook because you can get very creative with your campaigns which equals to more fun. Have fun selling!
What do you like about online marketing?
I love everything about it. It really has changed the business landscape for the better.
It lets the average joe who may not have $60,000 for a huge media campaign to now easily test his marketing campaigns for 10 to 20 dollars a day.
Also, the data now lets you track all the key metrics which helps entrepreneurs follow the lean startup methodology with ease.
Aside from that, it's just convenient, letting anyone work from home and build a company without any real start-up cost or logistics.
What blogs do you read?
I read a few blogs but I also read quite a few magazines and listen to a lot of podcasts.
First I read Tim Ferris's blog and listen to his podcast, Harvard Business Review which is my main recommendation since you get magazines, tools and free bonuses which are books.
Next, I read Seeking Alpha which is an investment blog and site, Brian Balfour's Blog on fast growth and customer acquisition, Wall Street Journal for news and Entrepreneur.
For podcasts, I like Funnel Hacker Radio, Tony Robbins Podcast, Entrepreneurs on fire and lastly Perpetual Traffic by Digital Marketer.
Are there any must-have tools or resources you recommend for internet marketers?
Absolutely!
First SimilarWeb for market intel, Strategyzer and all of their tools for business model generation, Manychat for creating facebook chatbots, Baymard Research, and their reports to help you improve conversion rate optimization for your stores, QuickMVP to test your ideas in the market and Qualaroo for customer decision analysis.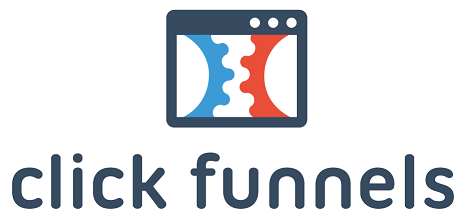 Of course, an essential one is also ClickFunnels for your funnels.
What does the Internet Lifestyle mean to you?
It means to take full control of my future and live the life I want on my own terms without conforming to a 9 to 5 daily.
Something which lets me travel nonstop and purchase experiences I would never otherwise experience.
What advice would you give to people just starting out with an online business?
There are tons of tips I could offer but I will try to offer the few important ones.
Firstly, do not fall for the shiny object syndrome!
That is when you buy a course after course without taking action. Now I have nothing against courses because there are some phenomenal ones but stay away from WSO's etc.
Next, treat this as you would with a real business, pick something and stick with it, test it and see if it works.
"Online marketing" isn't another way to get rich quick (unless you have experience) and it isn't another money-making scheme.
Online marketing is just a branch of normal marketing you will have to do regardless of what business you are in.
Next is if you are contemplating of quitting your job, DO NOT!
I have seen countless examples of "hey guys I just quit my job and have $3000 to make this work, what's my next step". It's painful and it will make your job 10000x worse due to having to worry about food and bills.
Some last bits of advice would be, read a lot of nonfiction books on business and self-help books to help your mindset.
As Tony Robbins says, business mastery is 80% Mindset, 20% mechanics.
Test new ideas non-stop, all you need to do is dedicate a little bit of money to see if it works, test your funnels, test your ads, test test test.
Outsource things you hate doing, work on your business more than in your business, attend conferences if you can and be patient and take your time.
All of these skills are learnable and you don't have to have 160 IQ to become successful.
Work hard and create your own luck.
Conclusion
If you liked this interview, then read my interviews with other online marketers.
Did you like the interview? Got something to add?
Or maybe you know someone who should I interview?
Let me know by leaving a comment below!
- Advertisement -