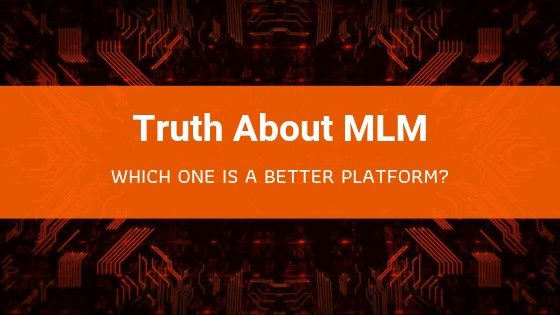 If you're a military wife chances are you've been approached by a family member or a friend that claim to share a profitable investment with you.
They'll tell you that it's an exciting business opportunity that will change your life.
And probably it turns out to be the new multi-level-marketing recruit that's available in town (also known as MLM).
Most MLM opportunities are targeted towards specific group of people.
Research shows that 74% of people involved in MLM are women especially stay at home moms, military spouses, retirees, and college students.
Why Do They Target Women Most Of The Times?
Simply because every MLM opportunity appear to offer the best rewards without much work involved and that's exactly what stay at home spouses are looking for – easy money.
So What's Wrong With MLM?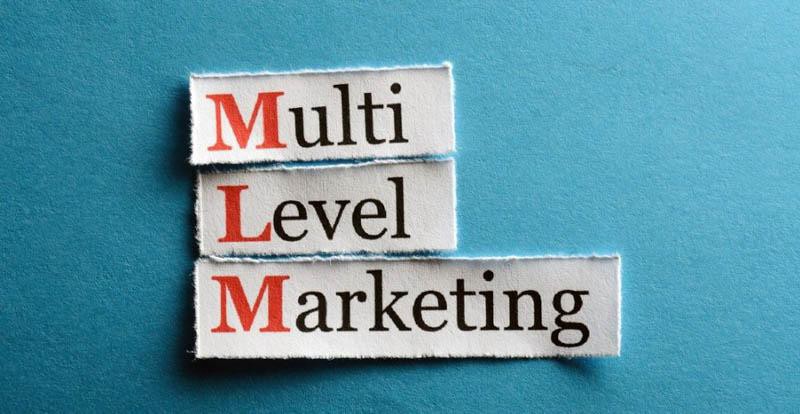 The real truth about MLM is that not much money is made from selling the products or services if there is any.
Most of them end up without even having any product to sell. It only depends on making money from the pyramid building and it only support the upper level.
The success of MLM depends on the recruitment of more people to join your team as a member.
Those that make the massive cash are the founders of the program who're at the top of the pyramid and that's the success story that's used as testimonial.
Once the pyramid is occupied you'll hardly make any money as a new member.
If you've ever been faced with someone who's promoting an MLM program you'll realize that he is emphasizing on a 100% success rate, meaning there is no financial risk involved.
Ask yourself what type of genuine business doesn't have a risk?
The real fact is that MLM can earn you nothing but a pocket change if you're lucky to make something from it.
MLM is appealing to military spouses because they're hoping it will provide freedom, a better life, and an economic independence.
Here are some lies you should stop believing about MLM:
You'll Get Rich Quickly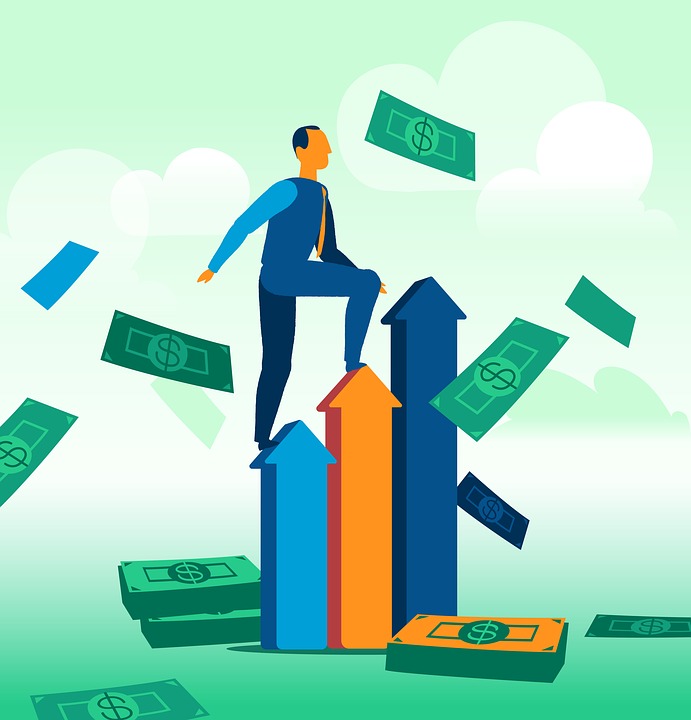 Don't even fall into that! The truth is someone will get richer but it's not going to be you that's at the bottom of the pyramid.
Research shows that over 90% of participants in MLM make a few hundreds of dollars a year.
Even you can ask yourself this question: do you know someone that gets rich with MLM program or is it you that want to get rich quickly without putting much effort?
No Work Is Involved
If you have some real life experience you know that anything worthwhile will require a lot of commitment and hard work.
How do you expect to make consistent income with MLM without putting in the work?
If you're lucky enough to find a legit MLM program that work, you have to recruit a lot of people into your down line and the worst part of it is that you're helping the founders at the top to make more money while you're getting less.
I guess you better put in your hard work somewhere that will give you results.
You Have Your Own Business
How does the MLM program you don't own, become your own business?
As I've mentioned earlier, sometimes there is no product involved, though they claim to offer the best products especially in the beauty industry. You're not actually making money from selling these products, you only make money when you recruit people into the program.
All they care is for you to join the program by paying the membership fee and boom they've just increased their earning power. On the other hand you'll not make dime until you recruit someone which can be very hard because a lot of people have discovered the tricks behind MLM programs.
Even your close family members or friends won't bother to join.
There are a lot of lies involved when it comes to MLM. I can go on and on to make the list longer but you need to understand there are a lot of lies that will deceive you to get trapped into this kind of business models.
From my own perspective, I can tell you that MLM programs are total scams. Most people don't even consider MLM as a form of marketing, it's called also called "Nonsense marketing".
You should stay away from MLM programs due to the following reasons.
Lack Of Control
Every MLM is controlled by the founders who're at the top of the pyramid. You cannot control your income, the harder you work the more someone on top of you is making more money than you.
Forget about the things they say to make it sound like it's a dream job, like setting your working hours, be your own boss and create an opportunity for yourself.
And the worst part is that most MLM's have strict guidelines that are difficult to follow and any time you get frustrated and decide to quit you'll realize that you haven't earned much but instead have helped the company make a lot of money.
Recruiting
If you're involved in any MLM program you'll realize that you can only earn a considerable amount of money if you recruit others. That's to say you're not just selling a product but you're recruiting people to sell the product.
Hard To Find Members Join Your Team
Even the founders of the program know the only people you can recruit are friends and family, and that's the first suggestion they'll point for you to get referrals.
If you don't have members in down line you'll hardly make any money and that's not easy.
Even if you managed to find a few family members to join, that's it, your earnings are stuck and will not increase unless you find someone to join.
So now that you've figured out MLM isn't a real business for you as a military wife, what's the way out.
There are countless business models which you can run from the comfort of your home and still achieve the financial independence you've always wanted.
Working from home or making money online is really easy if you have the right skills and mindset. You can learn these skills easily even if you don't have any skills at all.
Let's take a look at some of the legit ways you can earn money online from the comfort of your home.
Military Spouse Jobs You Can Run From Home
Freelancing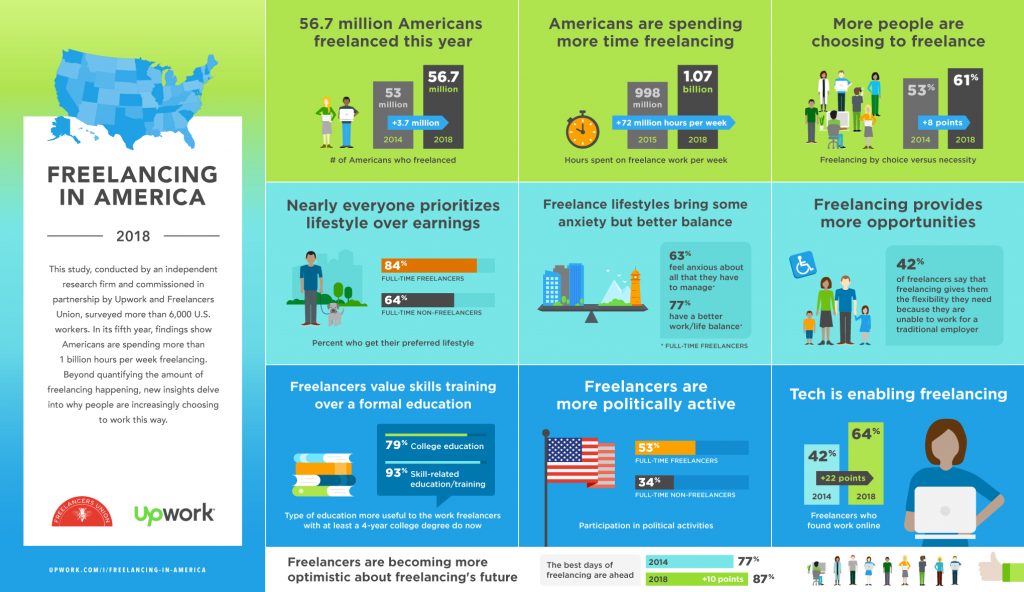 Provided you have some skills, freelancing is one of the easiest military spouse jobs to run from home.
Before you can make money online you need a service or a product.
Your skills as a freelancer is the service you're going to provide to your potential prospects.
If you visit any of the freelance websites that are available you'll definitely find some form of job that requires some of the skills you have.
You can offer web services such as web research, market research, data entry, taking surveys or managing social media accounts for clients.
Visit the various categories available and bid on projects you believe you can do with 100% certainty.
As a new member on these freelance websites it might not be easy to win your first project but as time goes on when you have some positive reviews, winning projects will be easy.
You can make money whenever you want on these sites provided you have a lot of positive reviews.
If you have the right skills making $100 per day freelancing is going to become way easier than you think.
If freelancing is something that might interest you, I suggest you read Ultimate Guide to Freelancing or Complete Freelancer Guide.
If you want to start your own business and you don't have any start-up money, I suggest you read this guide for starting a new business without investment.
Article Or Blog Post Writer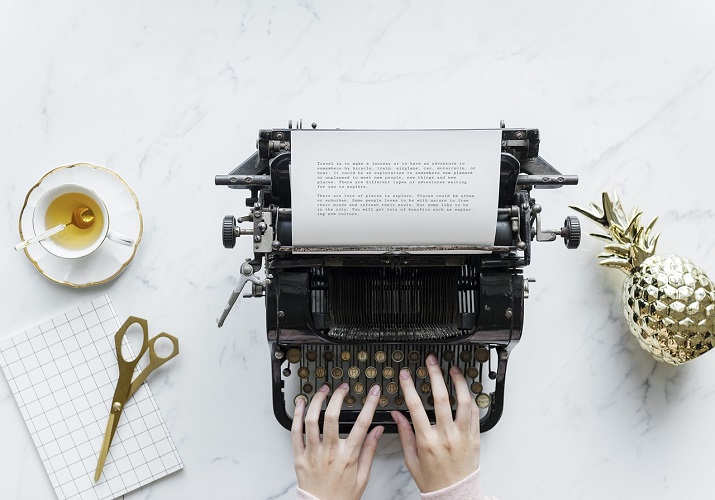 This is also another good job that's available for military spouses.
For many decades writers have always been in demand. Even before the birth of internet writers were always needed in any business to write articles that promote a business or a service.
If you're reading this article it means you understand and speak English, that's to say you have some writing skills.
Most bloggers find it difficult to write blog content on a consistent basis and when it comes to blogging consistency in adding more content is the key to succeeding as a blogger.
If you can find a couple of blogs and present to them some of your writing samples, they'll definitely hire you to write for their blog.
Even if you're not a good writer you can develop your writing skills within months.
Once you improve your skills you can now start searching for jobs online or send your writing proposals to webmasters.
As a freelance writer you can earn from $5 to $100 per article depending on the type of client you're working with.
One of the best places to start offering your services is Fiverr or Upwork.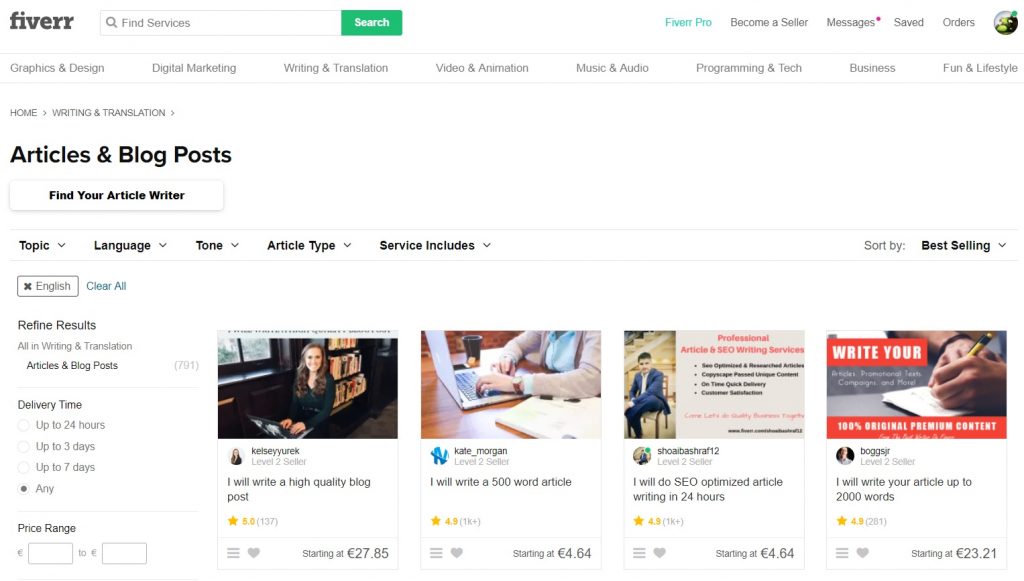 Blogging
This is also another way to make money online without spending your money.
If you really have a niche that you love talking or writing about, it's time to start blogging so that you make extra cash from it while still enjoying it.
If you can share valuable information on your blog you'll get a lot of readers and followers for your blog.
Whatever you recommend to them they'll buy because they trust you.
When it comes to business whether online or offline it's all about trust. Once you earn the trust of your audience, they'll give you whatever you want.
In order to set up a blog you only need a domain name and hosting plan.
You can find all these options for free, but it's better to invest some money and go for paid services, you can register at WordPress.com or Blogger.com to set up a free blog with free hosting and subdomain.
Using these two blogging platforms you can set up a blog in under five minutes.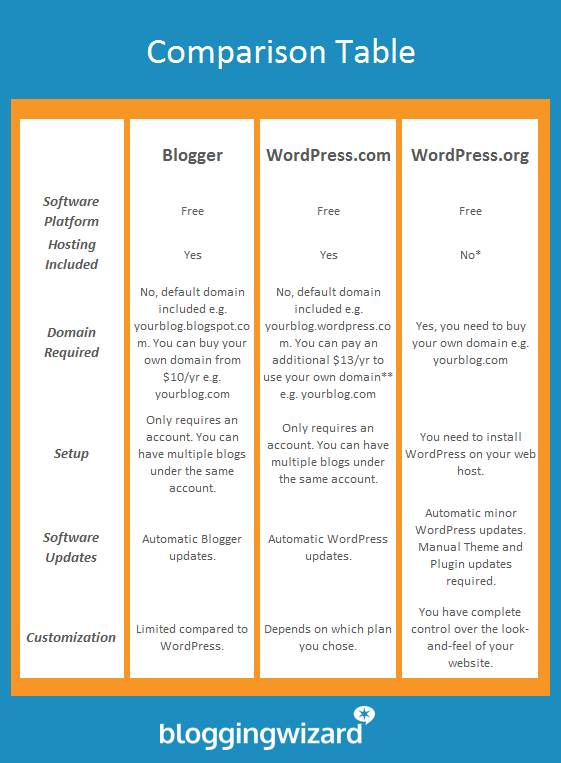 After that you can start posting on the blog and if you post everyday for at least two months you'll start receiving high amount of traffic to your website provided the content on your website is a good one.
Once you start gaining some traffic you now decide on how to monetize your blog to make money.
One way is to display Adsense ads from Google.
When you register with Adsense, ads will be displayed on your web pages that are related to the content of that page and whenever a user click on an ad you'll be paid a few cents or sometimes a few dollars.
If your blog receives a lot of traffic, you'll make a lot of money from these clicks that cost only cents.
Another way you can monetize your blog is by reviewing other people's products in exchange for a commission.
If you're a popular blogger in your niche you'll find a lot of companies approaching you to review their products and services.
In return they'll pay you a huge amount for accepting their offers. This is how most bloggers make tons of money.
Affiliate Marketing
Affiliate marketing is one of the most lucrative military spouse jobs available online.
There are thousands of affiliate networks out there that list thousands of products and are looking for affiliates to promote their products. In return they'll pay you a commission whenever a sale is made.
Everything can be tracked to ensure you're getting commissions from sales you generated.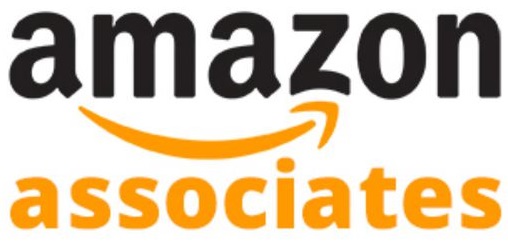 You can join Amazon affiliate program and promote their products.
You get a commission whenever someone buys a product using your link.
Other affiliate well-known networks include ClickBank, JVZoo, and WarriorPlus. For more high paying affiliate programs follow the link.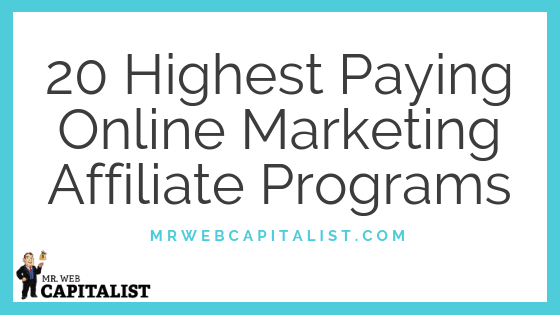 You can promote these products on your blog or using paid traffic sources.
If you want to get results fast it's better to use paid traffic sources.
Virtual Assistant
Most people are busy running their business and are looking for someone that can do menial task that is eating their time.
Business owners prefer to hire an independent virtual assistant who is remote than hiring an on-site employee. Hiring a virtual assistant will save them a lot of money in the long run.
That's where you as a virtual assistant comes into play.
The roles of a virtual assistant are endless. You can do things like market research for clients, maintaining websites and bookkeeping.
These are just a few tasks you should expect to do as a virtual assistant.
Most clients have their own type of job they want you to do, you just need to follow the instructions and do the job given to you.
The best place where to apply for work as a Virtual Assistant is Upwork.
How Much Can I Make?
It all comes down to how much you're willing to negotiate with your client and the type of job the client wants you to do.
But overall the average pay rate for a virtual assistant is from $5 to $20 per hour.
There are some Virtual assistants that charge way more than that per hour.
It all depends on your skills and experience, but as a beginner you should expect the rate to be $5-$20.
How Much Time Do I Need To Spend?
This entirely depends on you. The good thing is that it's a flexible job.
You can set your working hours and if that's ok with your client you can work at your desired hours.
Some jobs or clients will demand you work for certain fixed hours during the day, especially if the job concerns customer support.
What Are The Basic Skills Needed?
Social skills. Social skills are a must if you want to be successful as a virtual assistant. Some jobs will require that you make phone calls and if you don't have social skills it will be difficult to deal with customer services.
Copy editing skills. Most of the times you'll be required to write, edit or proofread content, so improving your copy editing skills is a must.
Scheduling. You'll be required a lot to book flights and arrange meetings, you have to be well versed in this area.
The more skills you have the better when it comes to virtual assistant jobs. Even while you're trying to pursue your virtual assistant career you should set aside some hours every day so that you can improve your skills.
Virtual Call Center Job

This is another demanding job you can get right away if you have the skills to make phone calls to clients.
If you're the type that enjoys solving other people's problems you'll like this work from home job.
This type of job requires a fix working schedule. Most of the time your company or client will set the working hours for you.
It's a great job that doesn't like too much distraction. If you have kids you want to make sure that you're isolated to a silent area within your house so that your work isn't interrupted.
How Much Can I Make?
This also might vary from company to company, but the typical pay is somewhere from $9 to $12 per hour.
In the end, it all comes down to how good you are if you're dealing with sales companies. Since you are helping them acquire more clients you can demand more since you're offering more value to them.
There is nothing wrong working for that rate at the beginning, later on you can ask for pay raise.
How Can I Get A Virtual Call Center Job?
You can search indeed.com or other freelance job sites listings concerning Virtual call center job.
These jobs can be strict. You should make sure to read the project details and the time you're required to work before applying and accepting any job.
These are some of the ways you can make money online while staying at home.
But to add more helpful resources let's share some websites that will help you find remote jobs you can operate from your home.
Websites for making money online

This work from home job portal is truly the best because every job listed is screened by their staff before it's added to the job search.
You're assured that all the listings are legit jobs that will pay you.
You don't even need to sign up, just visit the various categories or conduct a keyword research for the type of job you want and you'll receive a lot of suggestions.

This is also a great site you can find remote jobs. You'll find around 25,000 job openings on this website.
You'll never run out of options if you really have some good skills.
To get started you need register and upload your resume, complete your profile professionally if you want win these jobs.

There are no job listings on this website but instead you'll be offering your services for a certain amount.
You can offer your services for as low as $5.
You can set your services at any rate but when first join it's better to keep your rates low. Later on when you gain some reviews you can then increase your pay rate.
Chances are you have a skill to showcase on Fiverr.
Even if you have the doubt of not having a skill or a service to sell, visit the categories to see if you can offer the same service at low rate.
You'll find a lot of weird services offered at Fiverr and you can definitely do the same.

The list can't end without adding the world leading freelance website. There are multiple job listings every minute on Freelancer.com.
Employers post projects and freelancers place their bid on any particular project.
As a freelancer you need to explain in your bid how you plan to execute the project and if an employer is impressed he'll then award the project.
And the best part is he'll create a milestone for you, this means you have assurance you'll be paid.
When it comes to working from home the sky is the limit.
There are a lot of options to choose from, you'll find thousands of opportunities or websites that will pay you to work remotely.
You just need to be careful so that you don't fall for scams.