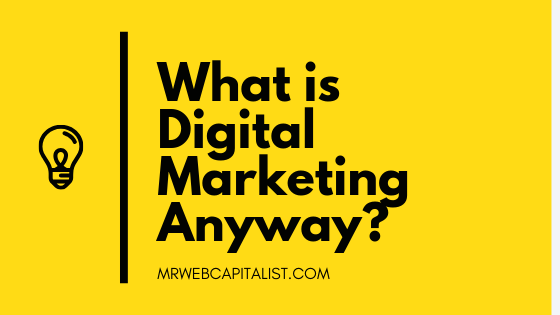 Digital marketing is diverse in that it encompasses all marketing efforts that use the internet or an electronic device.
Businesses can leverage digital channels like social media, email, search engines, and personal or business websites to connect with potential and current customers.
This is a positive given how accessible the internet is today, with the number of people who go online each day still on the rise. The way in which people shop and buy has changed to predominantly online purchases. This means that offline marketing is not nearly as useful as it was in years past.
Marketing has always been about connecting with the audience at the right time and in the right place which today, means as they surf the web. This means digital marketing, any marketing online, has become of utmost importance. Specifically, digital marketing is defined by the use of a number of digital tactics to connect with customers online.
From the website itself to digital advertising, online brochures, and email marketing, there are a range of tactics that fall under the heading of digital marketing.
Examples of Digital Marketing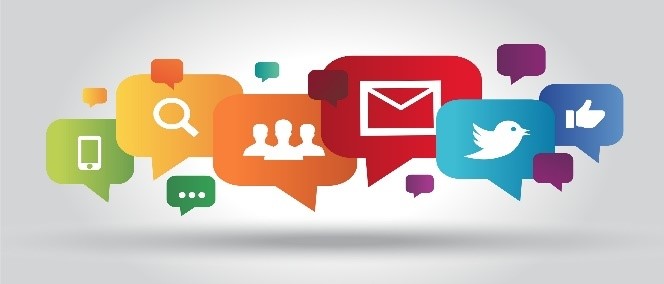 There are a wide variety of ways a person can access the internet today and each of these should be addressed. Beyond how the internet is addressed there are numerous high traffic forms of media that people frequent.
PPC or Paid Search
Paid searches or pay per click advertising is among the most popular forms of digital marketing.
This most often refers to a 'sponsored result' at the top of a search engine results page or an ad that appears on social media, often Facebook. You are able to tailor PPC ads to show up when a certain set of terms are searched by each user.
This allows for ads targeted to that user in that moment. These are flexible, effective, and visible for a variety of organizations.
Search Engine Optimisation
Search Engine Optimisation, also known as SEO, is the process of optimizing the technical set up, content and reach of your website helps your page to appear at the top of search engines as well.
The goal is to attract visitors to your website who will then purchase a product or service. SEO can be viewed as a set of best practices when referring to digital marketing and is an integral part of any complete strategy.
Companies like SEO Melbourne are experts in this field and can help you create a strategy that is both effective and safe. For more information, speak with them directly.
Content Marketing
Content is king when it comes to the digital world. This is the fuel that drives your digital marketing activities as it is the basis of SEO, gets you noticed, and offers something of value to customers.
Creating content is not about promotion, but education and inspiration. Offer content relevant to your audience to help them see the value of your information.
Something interesting, well written, and concise means people are less likely to tune out.
Social Media Marketing
Social networks are a cornerstone of digital marketing as people use these forums to research, discover, and educate themselves.
You must go beyond posting on your Facebook or Twitter accounts to create peer to peer sharing chances.
Email Marketing
Email has been around for many years and is still used daily. This is the fastest and most direct way to connect with customers.
Not just any email will do, a relevant campaign is engaging, entertaining, and informative. Any email sent should be relevant, trustworthy, conversational, strategic, and coordinated across several, if not all, channels.
Mobile Marketing
Mobile devices are a part of every day life for most. Using SMS and MMS, as well as in-app marketing, is an option. Simply find what works best for your business. Make sure if you use mobile marketing you also coordinate it across all channels.
Choosing one or several forms of digital marketing can help your business grow over time. Find what works for you, track clicks and purchases and be willing to adapt as needed. Your business must keep up with the times to succeed.