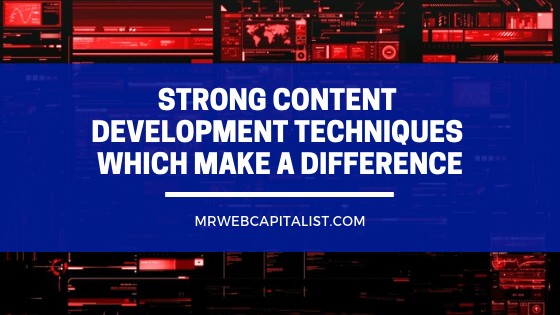 A high percentage of website owners are not fully aware of the factors which can improve their performance and the ones which can have negative effects.
If you are about to launch a new website, you should be well aware of these factors.
Not having quality content is obviously a big setback for any website. Lack of quality content means that sufficient readability is not being offered to the user.
Customers want to read about a product, its features, descriptions and other parameters. They are only convinced about product quality when they go through the features properly and get an assurance that their requirements are being met.
It can be said that if you want to run an online business with proper success, it cannot be done without state of the art content. The content you write must be unique and well written. Do, perform plagiarism testto get more organic traffic towards your site.
Being aware of content development techniques does not make a lot of difference until you know about how to implement them. It is important to have the correct content planning strategy.
Here are some smart content development techniques that help you in achieving your business goals, improving the SEO rank, getting more traffic and increasing the conversion chances.
Bait Content is a damaging component
A major percentage of readers are quite conscious about the quality of the content they read. Other than that, they are selective about the content they read. They only use their quality time to read relevant information.
Some websites use the shortcut of Bait Content. The titles of their content posts include copied headlines and this is done to capture user attention.
However, the content written under these headings is substandard and this is what causes the problem. If you want proper customer retention, the content should be nothing less than 100% scratch written.
Do not copy content from any website, journal, portal or any other resource to get customer attention. You would only be able to get conversions if the content written proves to be interesting for the reader, he would develop an interest in the products being sold / advertised.
Bait content develops a negative feeling in the mind of the buyer. He starts feeling that the company is not operating with a very sincere approach. Professional companies have an experienced team for content creation.
Scratch written content is information that has not been published on any other website in the past.
To get a confirmation, you can use a diff checker tool. You need to use your own thoughts instead of replicating what others have produced. Thus, do not start writing until you are sure that you have enough original ideas.
A smart tip is that you should have a proper brainstorming session before you actually get into the writing phase. Through the brainstorming session, you can get all the ideas which you need to work on in one place. After that execute a filtering process and extract the ideas which you feel are more related and unique.
Through the filtration process, remove the redundant points so that the content does not have any stuffing.
It is important to start the writing process only when you have sufficient points in hand. If you do not have enough unique points, you would be unable to complete the word limit with unique content.
Content according to audience demands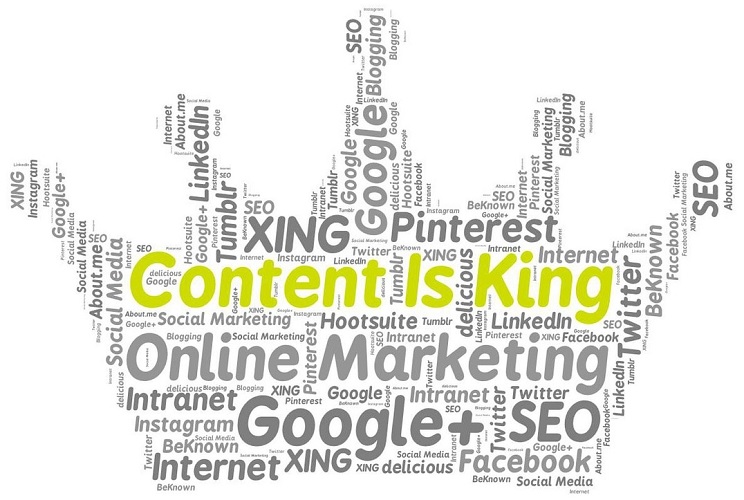 Who would read the content related to your brand? Every brand has a desired audience depending on the products being sold. The content is written according to the category of audience.
If you are writing the content for students, a particular tone would be used. Similarly, if the content is drafted for middle-aged women, a different tone would be used. To draft according to audience needs, you need to perform a proper analysis and get a feel of the requirements which the targeted customers have. This is a time consuming and gradual progress.
If the content is connected to the audience demands, it would be easier to pitch the product in a better manner. In other words, content marketing depends a lot on what the audience is looking for. Apart from the tone, the content flow and presentation of ideas should match user needs as well.
The use of videos and infographics creates a serious difference
The presentation of content has changed a lot over the course of time and users can easily witness this fact as well.
Initially, web pages only used to have text content on the display but this is not the case at the moment. Today, you see visual content being used more than text content.
The use of videos are very common these days because people want to see how offered products work.
Even if you are selling a low-cost product, the sales volumes would depend on whether you have provided videos on your website and social media pages or not. Videos are preferable because they are better in terms of understanding as compared to written text.
If you have a page of written text on how a video recorder works, it would take a lot of time to gain complete understanding. On the other hand, the same task would be accomplished in a much easier manner if a video is provided.
Providing videos is actually a key user demand at the present time. Why would someone use his hard-earned finances to buy something when he does not know how it works?
Thus, in a nutshell, it can be said that if you want users to spend time on your website and social media presences, the inclusion of videos should be a key part of the content development strategy.
The use of E-books is a successful move
E-books cannot be compared to conventional physical books in terms of word length. These books are short and provide quality information on products and services. Particularly if you talk about gadgets and electronic appliances, the use of e-books helps in providing information systematically.
Usually, brands have multiple products to market and promote. Providing an e-book for each product would obviously help in educating the customers in an organized manner.
In the current time, providing e-books is a smart move for attaining customer attention and that too in quick time.
Have sufficient updated content on social media platforms
Social media is a very strong and successful platform to market any kind of product.
To be successful, a brand needs to include social media as an integral part of the content development procedure.
Today, you would not see a lot of people searching for brands by typing the company name in the Google search box. The aptitude of people has changed and they rate a brand through social media standing.
For most people, a brand is dependable only if people have generated a positive response on social media. If the brand has a large number of likes on Facebook, you can be sure that the potential buyers would make purchases.
Social media is the most powerful platform to judge products. If a product has been disliked by most people, it would be hard to convince people about its worth.
Launching a brand in the present time without proper social media presence would obviously not produce good business profits.
Apart from being present on social media platforms, make sure that things are updated at all times. In this way, users would get their desired brand-related information whenever they want. Successful brands publish new posts, images, and videos at all times so that customers are completely aware of things at all times.
There are a few tips which should be used when social media content is being prepared. Consider that you wish to create a Facebook post. If you have a look at most Facebook posts, they have both text and images. In this way, the post becomes vibrant and users use their precious time to read it. A post that simply contains text would obviously create boredom for the user.
 Summing it all up
It is not easy to execute content development procedures in the right manner if you do not have a proper plan in hand. The content development plan should be made after proper research and requirement gathering. This plan would obviously vary with the product type.
For instance, if your product would get a better presence with link building, it would be mentioned in the content development plan. Similarly, if you need to focus on social media marketing, mention it in the plan along with the duration which you would be spending on it.
It is content only which can get you regular buyers and improve the online rank of your website as well. In accordance with Google policies, a website necessarily needs to have quality content to get a high SEO rank. This is the reason why high ranked websites always have the finest content on display.