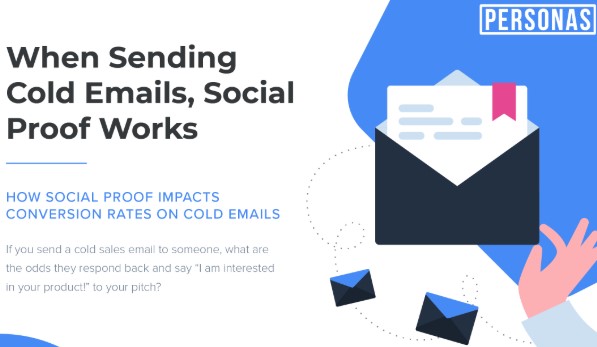 Cold emails are a vital part of any outbound sales process. They are often overlooked because they come with challenges. People are busy. Opening and reading emails from businesses are nowhere near the top of the to-do list. This leaves sales teams with a big challenge. How do you get people to engage with cold emails?
Recently a group of cold sale email experts conducted a few experiments to see how they can increase the open rate of cold emails. And, what they found was that using "social proof" was a great way to increase those open rates.
So, what is social proof? Simple. It is convincing potential customers that your product and services are great because other people think your products and services are excellent. You can use social proof by mentioning a famous customer, by referring to a few shared LinkedIn contacts, or by specifying a renowned investor.
And the numbers show that it works.
Mentioning a famous customer increased open rates by 208%
Mentioning a prominent investor increased open rates by 111%
Mentioning shared LinkedIn contacts increased open rates by 468%
Want to learn more? We've broken in down into an infographic to help guide you.
Check it out below.