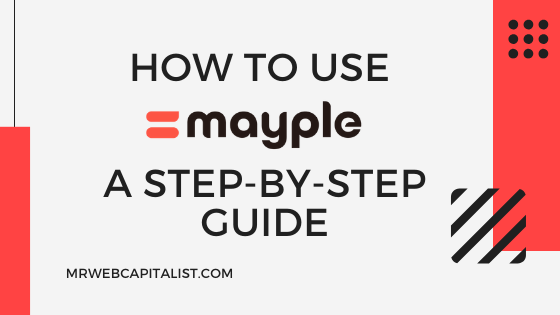 In the current marketing industry, only companies with large marketing budgets can afford to use high-end technology and hire the best marketing talents.
Does that mean small businesses will be left behind without participating in the race?
Absolutely not!
You see, as a small business owner, you'll have a hard time managing service providers for your marketing campaigns.
It will be difficult to manage your business and at the same maintain and measure your marketing performance.
The next challenge you'll face is that it's not easy to identify marketing talents that can handle things the right way. You might have to try dozens of candidates before you even find the right one that suits your marketing requirements.
Hiring digital marketing agencies is going to cost you a lot, only big companies can afford to use their services, as a small business owner you obviously don't have such a marketing budget.
So what's the solution?
You need to find a platform that connects marketing talents who can take care of all your digital marketing tasks.

And that's exactly what Mayple is all about. You get to connect to professional marketing teams that have knowledge on various aspects of digital marketing such as SEO, Paid ads, Social media, and many more areas.
Mayple will help you save a lot of money than when you decide to work with digital marketing agencies which also requires a lot of monitoring for your performance.
At Mayple all your marketing tasks are simplified, right from measuring and matching the right candidate for your projects to managers that will track and monitor the progress of your marketing investments.
You have access to high-end technology and advanced matching algorithms.
Mayple will make the calls you don't want to make when you're too busy and will also check the things you don't want to check you don't have the time to check.
Instead of spending countless hours reading sales pitches online finding the right digital marketer, here at Mayple, there are no sales pitches. Only the deserving candidates will be awarded your projects.
Mayple Assures Your Marketing Success
First, you will identify your needs. You'll have a brief with a marketing expert that will take note of all your needs and requirements.
Your project then begins by assigning it to a vetted expert with a proven success record. Your projects won't be handled to the wrong candidates that will mess up with your spending budget. Your manager will ensure that things are done correctly.
And thirdly results will be secured. There will be live monitoring for all the results achieved on your projects, you'll be able to see clicks and conversion in your dashboard. Having this data will even give you more assurance that your business is progressing in the right direction.
How Is Mayple Different From Other Freelance Websites?
Most freelance websites that allow you to hire digital marketing experts allow you to choose members based on reviews and the problem is that these reviews are earned on projects that are different from yours, and these members are presented as the best candidates for your project.
But at Mayple, only vetted to experts will be assigned to your projects who can deliver the results you want.
Secondly, other freelance websites don't offer management support; it's just you and your chosen freelancer, but at Mayple, there is a supervisor that will monitor all activities concerning your project.
Freelance websites don't offer high-end tools designed for marketing success. At Mayple every demanding tool is incorporated on the platform, you don't need to buy extra tools for your freelance marketers.
There are lots of features that make Mayple different from other freelance websites when it comes to marketing your business. Once you join you can see it for yourself.
How Do You Get Started At Mayple?
First, you get a free audit for your performance, and you'll need to get started in a few simple steps:
You'll need to connect your accounts so that they can take a look at your previous campaign data. You'll connect your Facebook, Google or any related account which you've setup for a marketing campaign. All data will be confidential and will only be used for the purpose of improving your marketing campaigns.
Fill In A Short Brief About What You Want To Achieve
After Mayple experts have reviewed your previous performance, they'll take a look at your marketing requirements.
Provide report in 72 hours
After analysis and insight, you'll receive a report within 72 hours so that you can view the new marketing strategy that will boost your business.
Connect with Mayple experts
When you review the report and marketing strategy that has been outlined for you and you approve it, you can now connect with Mayple experts. You can provide your own suggestions as well; ensure the goals you want to achieve are clear.
You'll be connected with Mayple experts who have special skills in the business niche you're into and have completed projects similar to yours with leading businesses. This means your Mayple expert will achieve excellent results for your business.
Mayple will constantly monitor your project to ensure that your campaign is performing well and you're reaching your target goals. This is one of the core features that separate Mayple with other freelance websites, they don't monitor campaign performance; they only monitor the transaction.
When you login to your Mayple account there is a performance dashboard that shows you the progress of your campaigns. You can login to view the traffic received and conversion rate. You don't need to request for reports each time you want to view your campaign data, it's available to you 24/7, and if you need improvements you can talk to your assigned team to make adjustments if the need arises.
If you're looking for a reliable solution that can promote your business, Mayple is definitely a place you want to give a try because in all aspects your investment is protected.
A top-level marketing expert will take care of your project and you're able to track and monitor your campaign performance.
Visit Mayple now and take a free tour and also a free audit for your business!