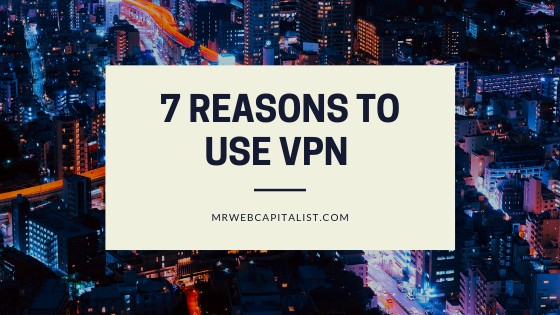 One of the best ways to protect your identity online is to have a VPN service.
A typical VPN is designed to secure your web browsing especially when you're using public internet.
Having secure VPN is a must for anyone that knows what they're doing.
VPN goes beyond hiding your IP address; it gives you all the protection you need to protect your online identity.
How A VPN Works
An effective VPN service will create a secure tunnel between your computer and the websites you visit or any other destination online.
When you connect to a VPN service, the traffic will pass through the VPN service provider before arriving at the specified destination.
And the servers used by VPN providers have a high level of security and protection.
Some even have double layered protection to ensure that no one can access your real IP address.
Once you get connected to a VPN service you're on a secure tunnel, meaning your internet traffic isn't the same as everyone else traffic.
Your traffic is encrypted using different using level of technology.
Any data you send through such a network isn't visible to anyone, not even the VPN service provider.
A VPN service also will hide your location, meaning you cannot be tracked and the websites you visit also aren't visible to anyone even if they try to view them.
VPN can be used to bypass websites that are limited to certain regions only, just choose a location that's available within your VPN provider and you'll be connected to that location within seconds.
Here 7 Reasons Why You Should Choose A VPN Service Provider
Tightened security
Even if you believe your company doesn't need any form tunneling or provide remote access, chances are you're involved in any one of these two scenarios.
First is that you have a lot of resources hosted in the cloud, this can be apps or data or even both them at a time.
And secondly you might have remote or traveling users.
Any company that has these characteristics must get a VPN service for enhanced security of their company.
Geo independence
If your company employees travel to countries with strict internet laws, your employees will be blocked from accessing corporate resources.
China is one of such countries that have such restrictions.
In order to bypass these restrictions, you need to have a VPN service for traveling and remote employees.
VPN work in most the countries with such restrictions, but not all of them.
You want to make sure all your IT people can connect to your network servers at any time.
Affordability
VPN services don't cost much. Almost everyone can afford to subscribe to a VPN service.
A typical VPN service that offers full security for your internet connection costs about $10-$49 per month.
Looking at the rate you can understand that giving your employees access to a VPN provider isn't a big deal for your business.
You can browse the internet securely when using public wifi.
At some point almost everyone uses public Wi-Fi to access the internet.
It can be at the coffee shop or your hotel room and chances are you want to use the Wi-Fi you have access to.
It's very risky to use such networks without a VPN.
There are hackers that are spying on these networks to steal user information, especially concerning your credit cards and other financial details.
A good VPN provider will encrypt your data to ensure you're browsing the web safely.
Remove restrictions
There are countless websites out there blocking a lot of countries from getting access.
A VPN a service is all you need to bypass such restrictions.
You want a VPN provider that has servers on every corner of this world.
This ensures your connection is fast and you can connect to any country you want.
Save money while shopping online
This is also another great benefit of VPN.
There are lots of online stores that display different prices to their website visitors.
This is so because they're tracking the country of each visitor and hence they decided to give a discount to some countries while excluding other countries.
A VPN service will be handy in such situations. You should use a VPN service to unlock the lowest price available for the item you want to purchase.
Connect to different countries to see the various prices that are available.
Get the best deal when booking flights
It's a known fact that when booking flights prices vary by country even though the destination is the same.
And if you want to get the best deal you want to use different VPN IP address other than your own location.
What VPN Cannot Do
There are some secured websites that cannot be bypassed with a VPN, most of these websites are government websites with a high level of security and it will be very difficult to bypass such websites since they can detect your VPN.
These types of websites only give access to a certain IP address, which means if your IP address isn't whitelisted to have access, you will not bypass the website no matter what you use.
Can A VPN Help Your Business?
Business owners should be the first to use a VPN service since they're dealing with a lot of consumer information online.
Even if it doesn't involve financial information you need to do all you can to protect customer information.
Whether you run your business online or offline you should consider using a VPN service.
As a business owner, a lot of people might be trying to track your email activities and when your messages are retrieved, it can be used to harm you or your business.
Even though a VPN service provides a lot of protection to users, you have to be careful with the websites you visit.
Most websites can track your activities on their website even if you're using a VPN.
They do so by placing cookies on your browser, this lets them know the pages you visit and the actions you performed on their website.
In order to bypass this tracking by websites you should consider browsing in private mode, most of the browsers we have come with the option.
With this option, when you finished browsing and close the browser, everything will be erased such as cookies, browsing history and any other data for a website.
Now you have seen the benefits of using a VPN service, now the question is how do you choose the right VPN for yourself or company?
There are a lot of questions to ask before opting for any VPN service.
You need to check out whether they have data leakage or not, and whether their encryption is secure or not.
What type of information do they keep in the log and the information they provide to government officials.
Features To Look For In Any VPN Service
There are thousands of VPN service providers out there and each and every one of them claims to be the best, including the free ones.
That's why it's important to know some key points that will help you get the best VPN service provider.
Free VPN Trial
Everyone claims to provide the best protection and user experience when it comes to using VPN.
Most of them seem to have the same basic features especially when it comes to protection.
The best way to find out whether they're truly the best is to give them a try without exhausting your money.
Any reputable VPN provider will offer a free trial to its users even if it's for a few days.
Most providers offer up to 7 days of free trial to test their services.
Speed
One of the biggest challenges of VPN services is that they lower your internet speed.
This is so because your internet traffic goes through their servers and then is encrypted.
But nevertheless the best service providers can tackle this problem.
They will give you the protection you need and still ensure you experience maximum speed.
Before buying any VPN service you should check their speed to ensure you're satisfied.
This important for individuals that want to download torrents on a consistent basis, it's important to make sure you're satisfied with the speed.
Connection And Reliability
Some VPN services will interrupt your internet connection during your sessions.
This is not what you want; you want a provider with an excellent app that let you stay connected throughout your sessions.
This interruption is caused by poor software design or having a few servers. When the server is overloaded it tries to disconnect some users.
This is really annoying to most people.
Customer Support
Customer support is important in any business.
As a company owner, you want to purchase the service to multiple employees, sometimes it can be in hundreds or thousands. Technical issues will always rise or you might need a special recommendation for your IT staffs.
This means the level of support you need is high, if needed you need to be assigned special customer support that will cater your company needs.
Privacy Policy
This is a must check before buying any VPN service.
The purpose of a VPN is to prevent hackers and other people from spying on your internet activities.
Some VPN providers will block people from spying you and then it turns out they're spying on your pc.
They do so by keeping logs and other sensitive information from your PC.
Make sure they don't keep logs and all your financial information is safe with them.
Read the privacy policy carefully before subscribing to any VPN service.
What's The Best VPN Service For Your Company Or Business?
Based on customer experience and an unmatched layer of security, NordVPN has proven to be the best VPN service provider worldwide.
Previously we've written a detailed review on NordVPN and why it stands out from the crowd.
If you haven't read about the features of this powerful VPN provider make sure to read our post on NordVPN Review.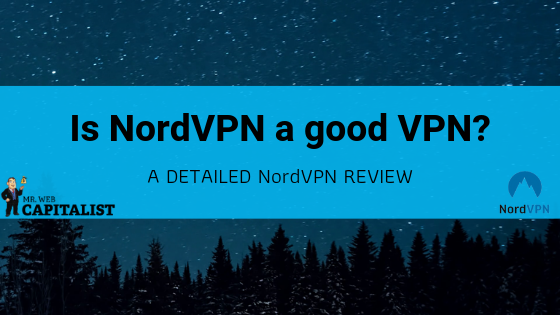 Using a VPN service is certainly a most for anyone that wants to stay protected online, if you're not using VPN it's high time you choose one because you'll thank yourself later for doing so.